Interview & Report

Daiichi Knit Marketing Co.,Ltd.
introduced by ATSUSHI NAKASHIMA / THIS IS MY PARTNER
The City of Mitsuke in Niigata Prefecture is one of 13 Japan's largest knit producing regions.
Daiichi Knit Marketing has craftsmanship inherited over generations and mechanical techniques that have evolved. The encounter with Atsushi Nakashima is inspiring a fresh challenge for knit products.
Daiichi Knit Marketing Co.,Ltd.
Mitsuke City, Niigata Prefecture / Established in 1951 Scope of business: Manufacturing and marketing men's and women's knitwear / No. of employees: 214 persons
Daiichi Knit Marketing Co.,Ltd.
Executive Director Shuichi Yamazaki
[introduce Designer]
ATSUSHI NAKASHIMA
Atsushi Nakashima
After seeing their production plant firsthand,I became convinced that Daiichi Knit Marketing has the technological capacity to create ideal products I envisage.
Experienced knitting craftsmen with traditional skills and know-how
Daiichi Knit Marketing (hereinaf ter 'DKM') is the winner of the technology award in the Japan Best Knit Selection 2013.The company boasts Japan's best shaping technique for high-gauge knit, handling knit products for a number of designer houses in and outside Japan.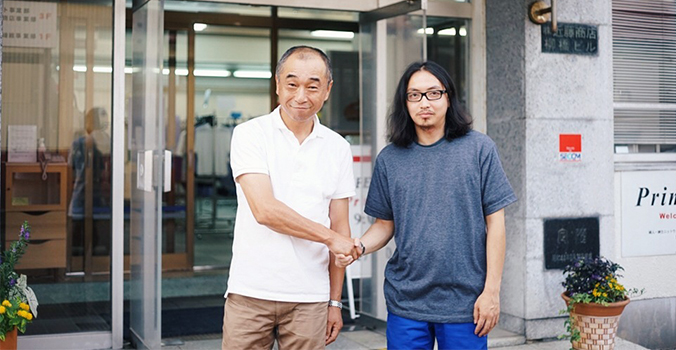 Interview&Text:Shinya Miyaura (Secori Gallery)
Photography:Yohey Goto