Interview & Report

Yuya Nakata
POSTELEGANT Designer
Born in 1988 in Gifu,Japan.,2010 Graduated from Académie Internationale de Coupe de Paris ,2011 Graduated from Nagoya University of Arts and Sciences ,2013 Graduated from Fashion design department of Bunka Fashion graduate University with First place,2014 ONWARD Co. as Desiggner of BEIGE,,2017 POSTELEGANT started
Since the launch of the brand in 2017, "POSTELEGANT" has steadily increased their customers, and after being awarded the TOKYO FASHION AWARD 2019, they have presented their first runway show in Tokyo, and continues to grow smoothly. In the 2022SS season, they gave a presentation at Fashion Week TOKYO for the first time in two and a half years. The presentation transmission in which models wearing the collection could only be seen slightly, aroused desires to want to see more, along with making people contemplate methods on how to approach fashion, being rich in suggestions towards the future of the fashion industry. We spoke to their designer, Mr. Yuya Nakata, about his intentions behind the presentation, and about current business conditions of the brand.
This was your second time to participate after your first participation in the 2019AW season. Please tell us how and why you decided to participate this time.
Becoming able to participate not only in show form, but also by digital transmission had a large influence on my decision. These past few seasons at POSTELEGANT, we've been unveiling collection looks right before the products hit the shelves, but if we participated in shows, we would be forced to disclose our looks beforehand, which was a bottleneck for us. We figured we could participate if the presentation were in the style of a video piece, so we decided to participate this time.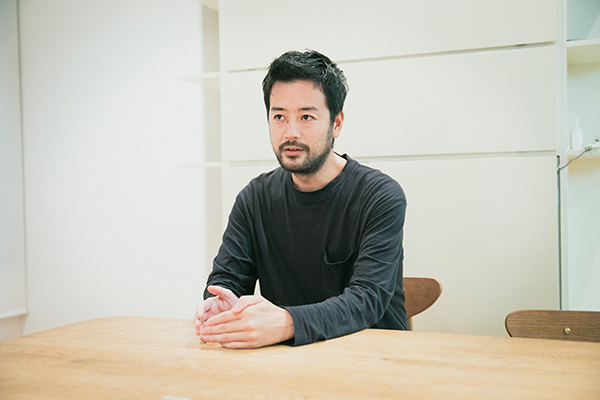 What is the reason behind controlling the disclosure of your looks so precisely?
When we hold an exhibit we disclose our looks to the buyers, of course, but we restrict disclosing to the public to be timed around the same time our items are introduced at the shops. In continuing a production style pursuing only that which we want to do, we have the wish to have those items we want to sell in spring to be seen in spring, to deliver on-time as much as possible. If people see information too earlier on, by the time the product is finally released, their interest towards the product gradually fades during the wait. We feel that this takes away the joy in seeing something fresh and thinking excitedly, "I want this now!"
Furthermore, for those brands who present their collection prior to the launch of their products like us, the speed of being copied is becoming unbelievably fast, and cases ending up in having copy-products launched before ours is increasing. Because of such situations, in order to protect both the brand and our business partners, we restrict the disclosure of information on our collection. This is a control which is possible because we present our collection on an exhibit basis rather than show form, so for now, we intend to continue this style.
Please tell us your intentions and/or background behind the video you released this time.
We created the movie as a means to convey the mood of the collection. In the midst of the corona pandemic, when doing a digital transmission, I can understand people's wish to present a live transmission of their show in runway form, but personally, as a video piece, I feel uncomfortable about presenting in runway form. While contemplating what kind of video to make, I decided to challenge myself in expressing the dynamics, the presence of seeing a runway show up-close, which is the attraction of a live runway show, by linking the collection with visions of natural landscapes or scenery, such as the earth, movements of waves, etc. If the aim were to show clothes, the best way to do it would be with photograph shots from four directions, but I didn't feel the need to show our clothes in the video.
Under the coronavirus pandemic, each brand is going through trial and error in continuing their presentations, but in the fashion week of Tokyo where many independent brands exist, I think it would be more interesting if developments were made through a wider variety of video approaches, rather than being tied down to a runway show.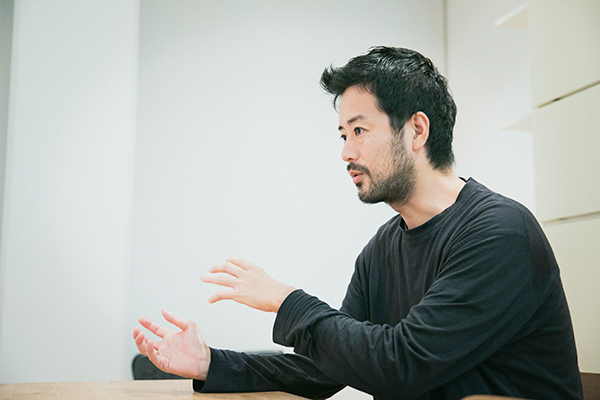 What is the theme of your 2022SS collection?
Regardless of the season, including the 2022SS season, I do not establish a clear theme. While collecting materials which fit my mood, I decide upon the items to make. This is the flow in which I build up my collection. This time, I started with a mood of wanting to go to places like Africa or a savanna. Textures which reflect well against the colors of soil and water of Africa or a savanna, leisurely time spent at local resort hotels has been my source of inspiration.
The brand has welcomed its 10th season. Please tell how your business is presently
Presently, we have almost 40 accounts in Japan. As for overseas, just as we had started doing business the pandemic broke out, stopping all transactions for the moment. We haven't changed the way we do things since the start of the brand, but thankfully, the number of our business customers have been growing gradually, allowing us to increase the things we are able to do.
Once when we had the opportunity to do a show at Tokyo, we feel it turned out to be a turning point for us because our level of recognition as a brand rose, with an increase in both general fans and business customers. While we were happy that the brand expanded on the one hand, at the same time, a wish to have our clothes praised through actually touching and after trying on had arisen. Rather than being judged by photographs, we are hoping to have people see actual products.
POSTELEGANT is being carried by major select shops also, but the majority is individual shops in regional towns. At times, we become sold out just by reservations from customers. In order to surely deliver to those people who want our products, and not to be totally consumed as a fashion brand, we intend to continue on with PR befitting ourselves and rules of our own.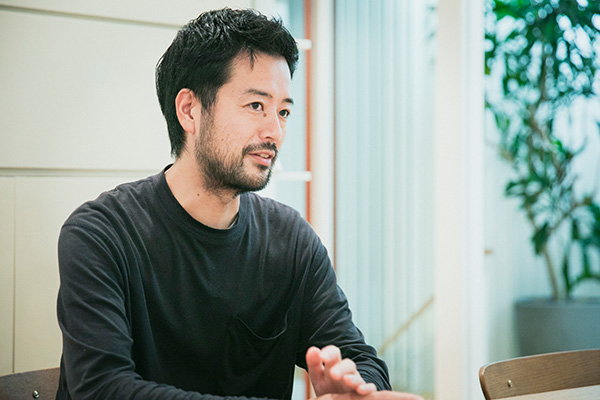 Please tell us of your prospects.
I have no wish to expand the brand in to a huge one. I hope to maintain this state of the company in which I hold all authority, without any restraints. The way I create a collection is simply presenting only that which is made, not forcing my hand in creating items just to make the collection look complete, and there are things I don't do on purpose despite the number predictions I can see. I want to always maintain this state of being a flexible brand, without being too business-like. Also, if things get better, I would like to proceed with overseas developments.
Is there anything you would like to challenge as a designer?
I want people to touch and try-on our products, so I would like to create an opportunity for people to touch our products directly by creating a directly operated shop. Not in a location where people can just drop by on the occasion of going someplace else in mid-town, but rather, some out-of-the-way place. As a designer, I wish I could create some kind of place where people could buy clothes, have fun seeing new things, be an opportunity for people to fall in love with fashion.