Information
NOV. 13, 2013
We start accepting applications from designers to participate in the MBFWT 2014-15 A/W.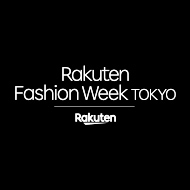 Show makeup support by MAYBELLINE NEW YORK is here
■How to submit your application
Send the Participation Application (EXCEL) and the necessary documents / data to the Japan Fashion Week Organization (person in charge: Mr. Kitamura) after thoroughly reading and understanding theGuide to Participation (PDF).
* Applications sent by e-mail or FAX will not be accepted.
■Application Form Sending Address
Send to the following address in an envelope clearly marked with the words "Mercedes-Benz Fashion Week TOKYO 2014-15 A/W Participation Application".
Person in charge: Mr. Kitamura
Japan Fashion Week Organization
8th Floor, No.5 Kanou Bldg., 3-26-16 Shibuya, Shibuya-ku, Tokyo 150-0002
■Application Deadline
Application must arrive by
18:00 on December 13 (Fri), 2013 -Japan Time-
*No applications will be accepted after the deadline.
*See more the Summary