Information
SEP. 17, 2020
RakutenFWT 2021 S/S | Key visual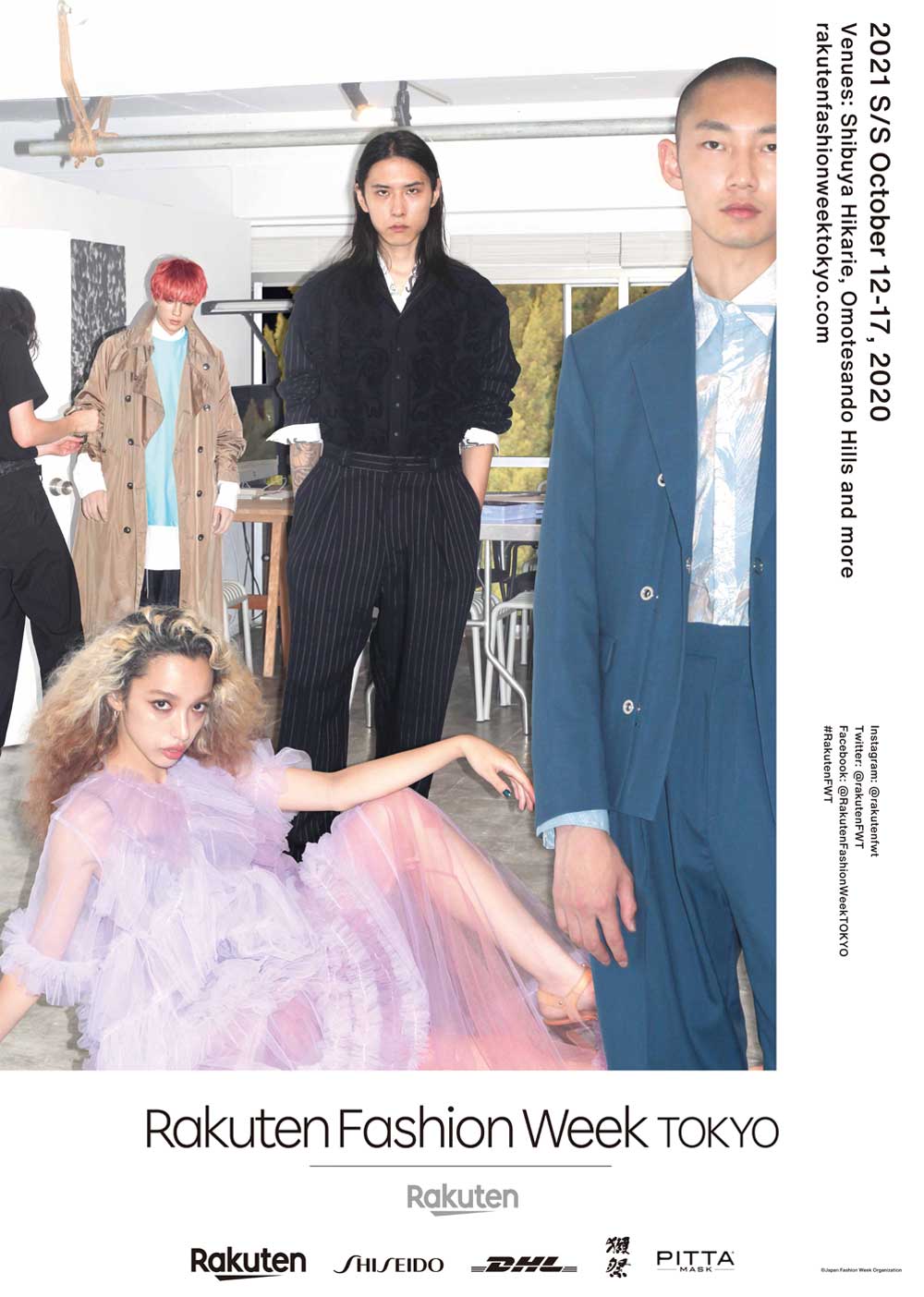 Rakuten Fashion Week TOKYO 2021 S/S
Key Visual
TOKYO METAVERSE
The long-awaited Metaverse era is here.
The virtual world, with its acceleration in recent years, has advanced even further by the rise of COVID-19.
Tokyo, a city with a distinctive culture even when compared to other countries, now stands at the start line of the new era.
Amidst COVID-19, the world will evolve into one where virtual (3D)
worlds, animated (2D) worlds, and the real world coexist.
In this visual, we expressed and produced this metaverse.
Staff
■Creative Director / Producer
Takayuki Moriya / NION,Aww
@moriyan0626
Interning at major advertising agencies and production companies as a university student, Moriya moved onto producing video work for various national clients, producing music videos for artists through video production robots, and mastering various roles including planning, production, website, and application promotion after graduation.
In 2013, he established Bruto Co., Ltd., and produced works focusing on the development of artificial intelligence through various mediums such as the web, applications, and video production.
Next, he established NION Inc. in 2016 to establish a new video work business that better incorporates the relations of art and business.
Furthermore, in addition to presenting the art film "KAMUY" at Art Basel Miami Beach, Moriya has worked on the installation works of world-famous artist Sophie Calle using the video panels at Shibuya Scramble and produced a live concert by Kelsey Lu at Enoura Observatory. The popularity behind his video work can be explained by the way Moriya excavates the best location and execution of the artwork in emitting its full potential, together with producing it to an aligned business plan. In 2019, he founded Aww Inc., a company that produces virtual humans, and Persona Co., Ltd. intending to develop business in uncharted areas.
■Director
Naohiro Tomura / 1729AGENCY
■Photographer
So Mitsuya
■Art Director
Shogo Kosakai / Siun

■Stylist
Hayato Takada
■Hair Artist
Mikio Aizawa
■Makeup Artist
Rena Takeda / SHISEIDO
■Animation
YKBX
■Video Director
Tomoyuki Kujirai / NION
■Video Editor
8ml
■Model
Shaka bose, Shiva, Bibi, plusticboy, Ria, Nana-o
Costume Coordination
Shaka bose: Sasquatchfabrix
Shiva: TAAKK
Bibi: VIVIANO
plusticboy: FUMITO GANRYU / M.A.S.U
Ria: sulvam / M.A.S.U
Nana-o: Sasquatchfabrix / SHINYAKOZUKA