Information
MAR. 17, 2021
RakutenFWT 2021 A/W | Day 3 Report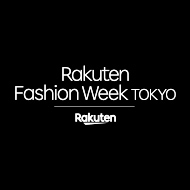 Today, "Rakuten Fashion Week TOKYO (RakutenFWT) 2021 A/W" (governing body: the Japan Fashion Week Organization, hereinafter indicated as JFWO), welcomed its third day.
●On-the-spot interview of first-time participating brands (15:00~CHONO)
Starting from this season, on-the-spot interviews for first-time participating brands presenting online are scheduled, one per day. For those people interested in attending, please contact us.
March 18th (Thurs.) 17:00~ 9M
March 19th, (Fri.) 12:00~ pays des fées
March 20th, (Sat.) 13:30~ naokitomizuka
●sowaha (16:00~ @ Omotesando Hills, Main building B3F, Space O)
A physical presentation was held at Omotesando Hills, which is one of the main venues.
Today, "sowaha" held their presentation.
©sowaha
●"MISTERGENTLEMA" (Shibuya Hikarie @19:00~) after a physical presentation, a memorial service offering flowers to Mr. Takeshi Osumi was held.
Mr. Takeshi Osumi, the designer of "MISTERGENTLEMAN", passed away this year on January 24th. The presentation of his 2021 A/W collection, which became his last collection, was held, followed by a flower offering in mourning.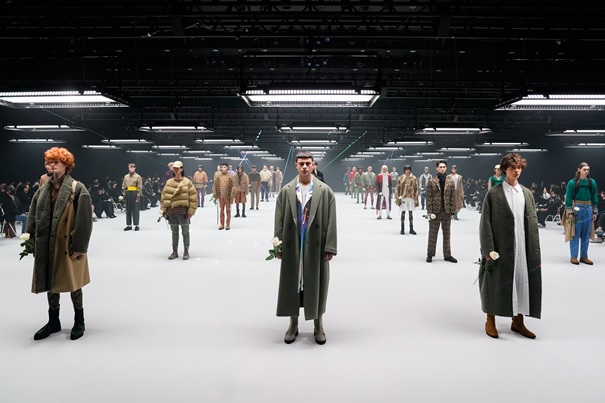 © MISTERGENTLEMAN
A tribute from the chairperson, Mr. Masahiko Miyake.
"Mr. Osumi has continued to present shows at the main venue for many years, which we appreciate very much. Although there is not much we can do, we assisted in holding a memorial service. Thank you for presenting a fabulous show again this season, befitting Mr. Osumi. Here, we wish to offer our most sincere condolence."