Information
JUL. 26, 2022
RakutenFWT 2023 S/S | Show schedule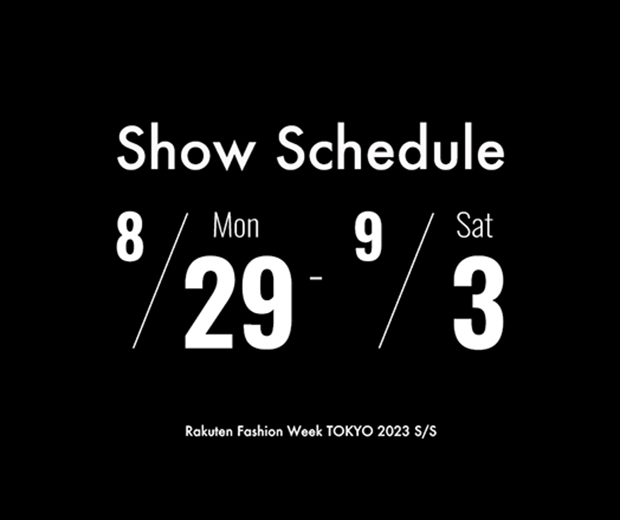 As of July 26th today, a total of 49brands (27 brands giving physical presentations / 22 brands giving digital presentations, with 15 first-time participants), including the two brands giving presentations through "by R" , the support project of Rakuten Group, Inc. (hereinafter indicated as Rakuten) to support Japanese fashion brands, have been decided. Today, we will announce the name of participating brands, along with presentation schedules.
This season again, the event is scheduled to be held at the main venues of Shibuya Hikarie, Omotesando Hills, along with other venues designated originally by individual brands.
8/29(Mon)
11:00 Seivson *Online
12:00 FETICO (*)
13:00 (A)crypsis® *Online
14:00 RAINMAKER *Online
15:00 keiichirosense
16:00 rito structure *Online (*)
17:00 EZUMi
18:00 meagratia *Online
19:00 yoshiokubo (by R)
20:00 FORSOMEONE *Online
8/30(Thu)
12:00 HOUGA
13:30 PEIEN *Online
15:00 HIDESIGN (*)
16:30 UCF
17:30 ROKUBUEN *Online (*)
19:00 NEGLECT ADULT PATiENTS
20:00 FUMIE TANAKA
21:00 IRENISA *Online
8/31(Wed)
11:00 ablankpage (*)
12:00 NAPE_ *Online
13:30 CINOH *Online
15:00 AYÂME
16:00 MEGMIURA WARDROBE *Online
17:00 genzai (*)
18:00 BASE MARK
19:00 LEVER COUTURE
20:00 CHONO *Online
21:00 BSYR / YOSHIDAROBERTO *Online
9/1(Thu)
11:00 pays des fées
12:30 SARTOGRAPH *Online
13:30 niitu *Online (*)
15:00 RequaL≡
16:00 M A S U (*)
17:30 BASICKS (*)
19:00 HYKE *Online
20:00 YOHEI OHNO
21:00 el conductorH *Online
9/2(Fri)
14:00 PH MODE x TYO by MFF (*)
15:00 沈み|shizumi   (*)
16:00 WATARU TOMINAGA (*)
17:30 support surface
19:00 ANREALAGE (by R)
20:00 nisai *Online
21:00 SEVESKIG *Online
9/3(Sat)
16:00 kudos/soduk (*)
17:00 HIROKO KOSHINO *Online
18:00 MITSURU OKAZAKI
19:00 AFROMATIC TOKYO (*)
20:00 DRESSEDUNDRESSED *Online

HIDESIGN and BASICKS present a collection based on sustainable materials as part of the "SDGs that fashion can do" initiative at the first Rakuten FWT and first fashion show.
HIDESIGN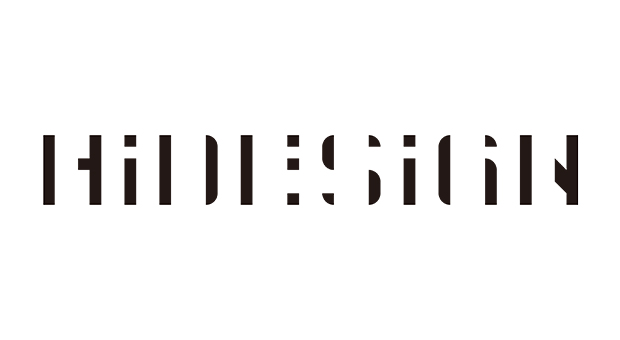 Established in 2005. "HIDESIGN", a design team which creates "uniform wear", consisting of designers, pattern makers, sewers, graphic designers. Welcoming Mr. Souta Yamaguchi as their Fashion Director, they will be presenting their very first fashion show.
They suggest a new 'fashion/uniform', a reinterpretation of the uniform techniques "HIDESIGN" has cultivated over the years, such as using special uniform materials provided by TORAY INDUSTRIES, INC., IoT wear that gathers bio signals, daily items made utilizing electric fans, 3D print textile made utilizing Japan's first 3D printer specializing in textile printing, etc.
 
BASICKS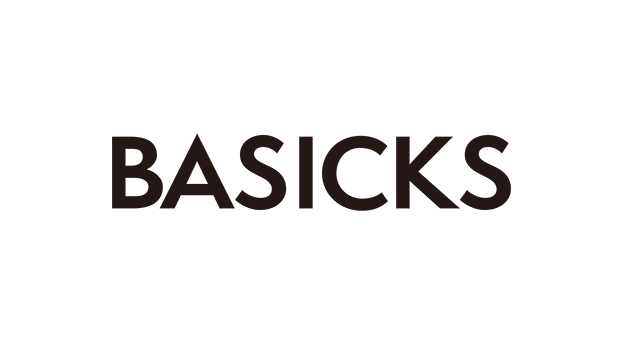 A unisex brand started up in 2021, after pausing activities of "CHRISTIAN DADA", a brand participating and gathering attention at the Paris Collection every season.
Holding up "circulation of everyday wear / its outlining" as their concept, they are involved also in eco-friendly production of clothes. Participating in the "Denim de Mirai (future) Project" which was exhibited also in last year's RakutenFWT, this season, being supported by DHL Japan, Inc., a global logistics company who sympathized with BASICKS' efforts in SDGs, they will be presenting a collection based on sustainable materials, in a fashion show held for the first time at the distribution center of DHL Japan, Inc., as a first-time participant of RakutenFWT.