Information
AUG. 29, 2023
RakutenFWT 2024 S/S | Day 2 Report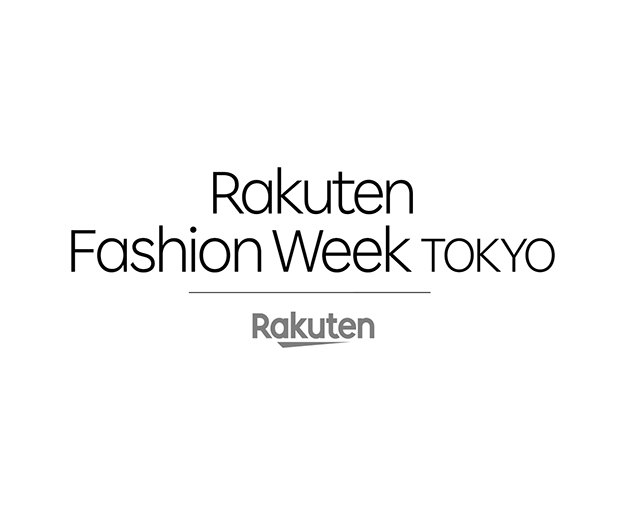 "Rakuten Fashion Week TOKYO (Rakuten FWT) 2024 S/S" (governing body: the Japan Fashion Week Organization (JFWO), welcomed its second day today.
 
Yesterday, the following two attention gathering brands highlighting day 1 presented shows.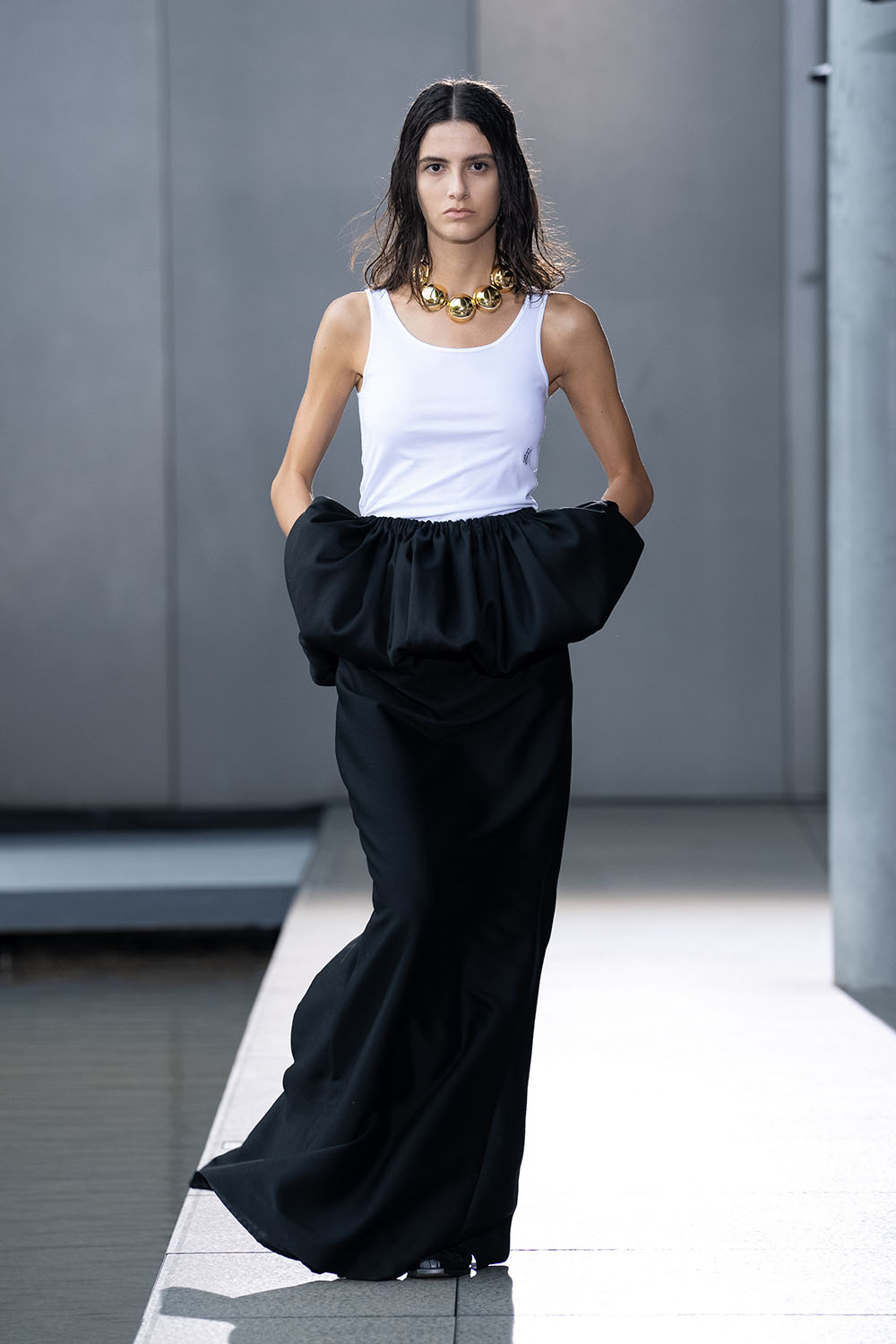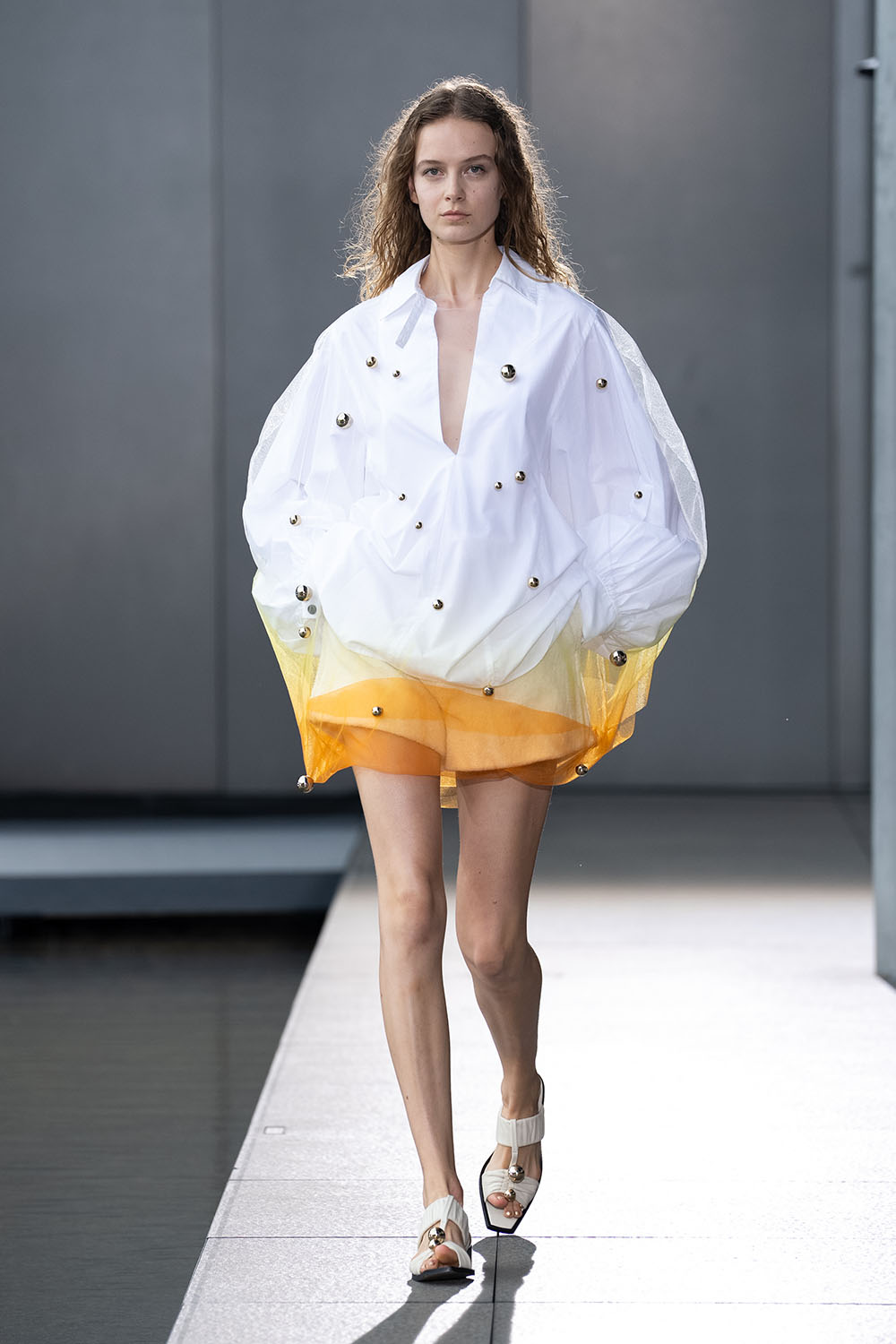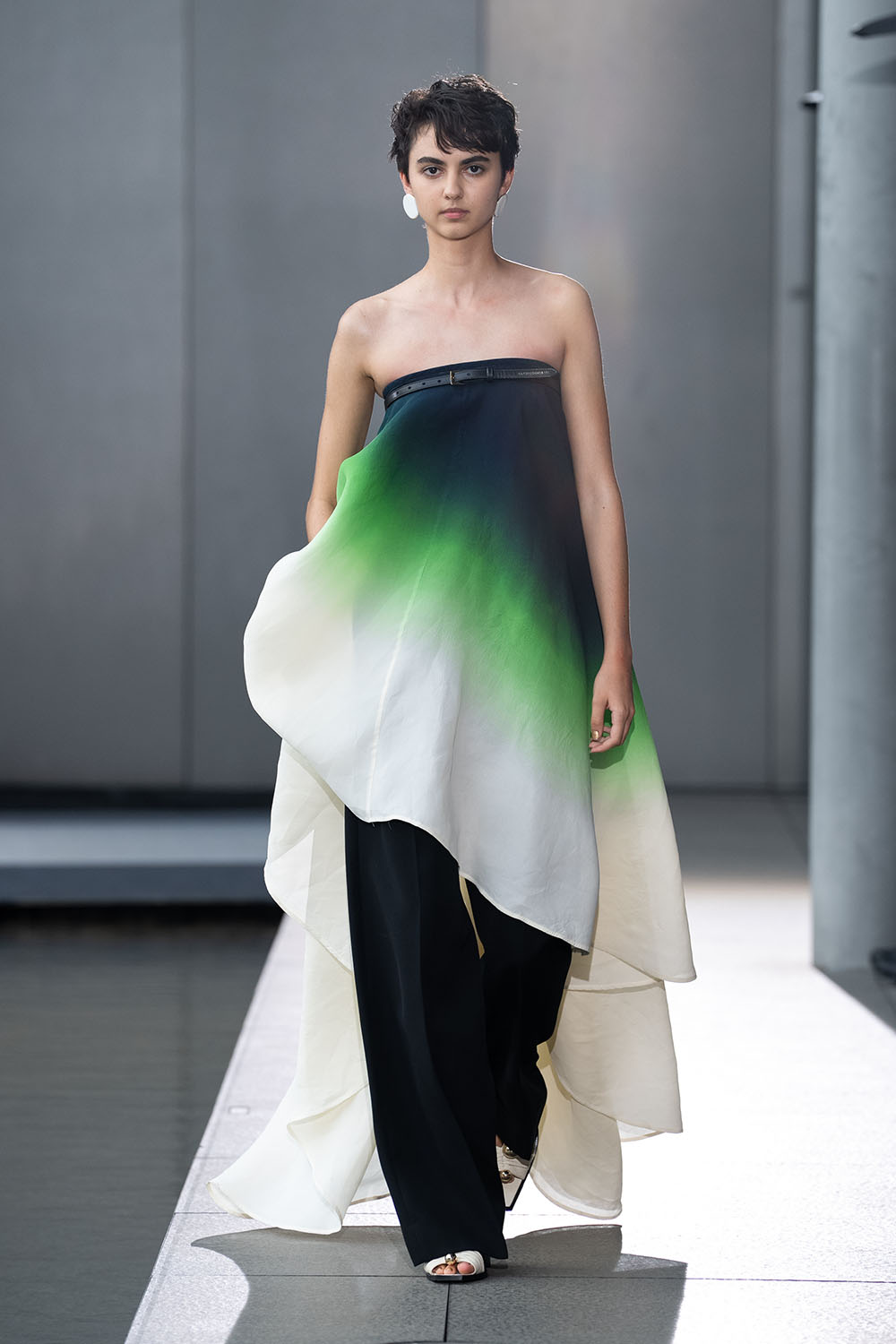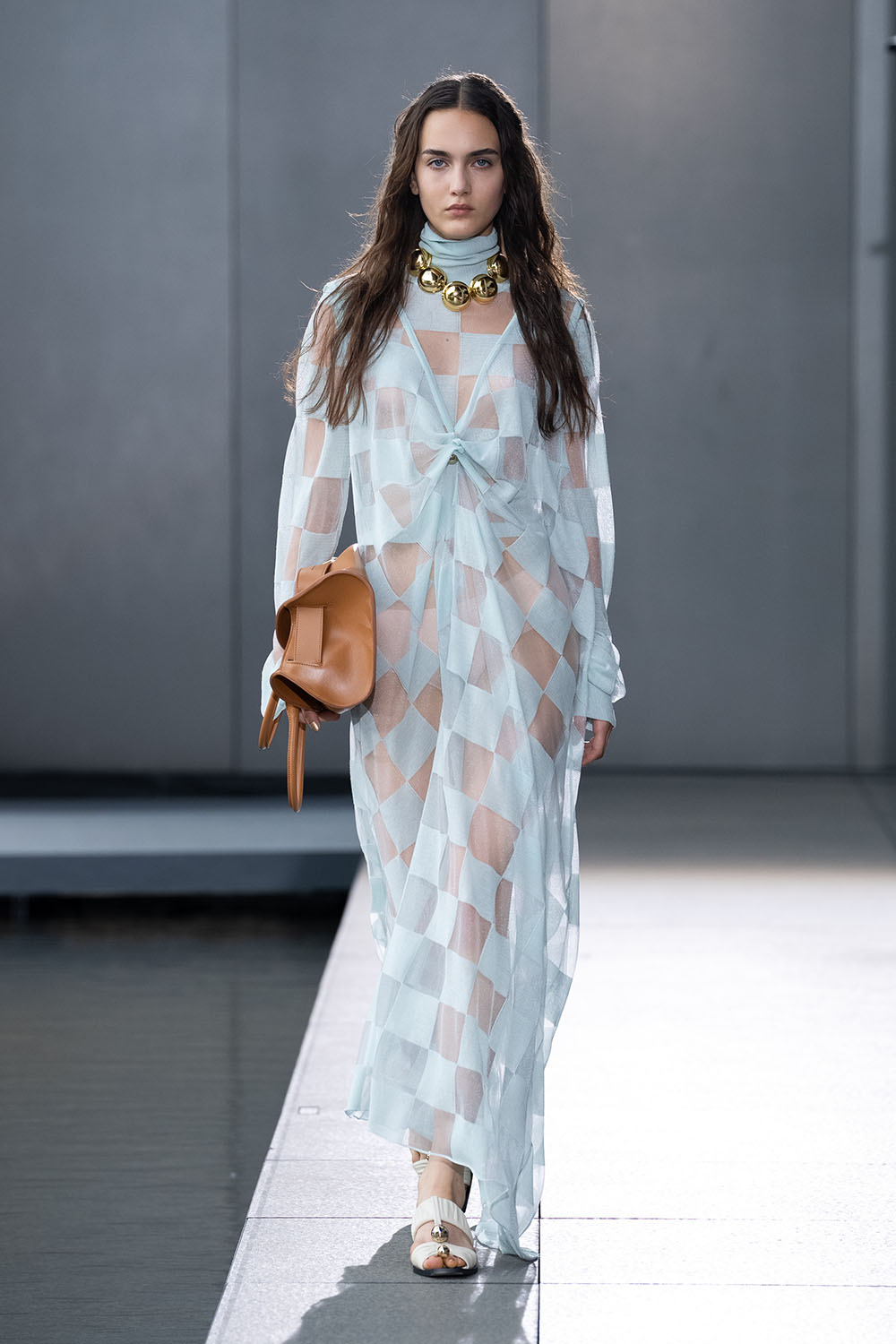 HARUNOBUMURATA, presented at the TOKYO NATIONAL MUSEUM, 'Gallery of Horyuji Treasures'. The theme of 24 S/S is "AN INTIMATE PORTRAIT OF THE LIFE". Inspired by the attractive people captured by the photographer, SL IM A ARONS. Presented was a collection bringing about a light elegance to today's wardrobe by utilizing bright blue silk- cottons, shear check knits, silks dyed in beautiful gradations.
 
"FETICO" (20:30~)
The 2023 JFW NEXT BRAND AWARD, grand prix award-winning brand, "FETICO", presented their collection as the last physical show of the day.
 
The theme is "Do Not Disturb". The collection was inspired by this season's muse, the styles of the provocative yet innocent Hong Kong sing-a-song writer of the 1990s and actress, Faye Wong. Also having significant impact on this season is "THE HOTEL", an art book by the French contemporary artist, Sophie Calle, which she picked up when visiting Paris in March. FETICO presented a collection showing off the "beauty of women" which their designer continues to pursue.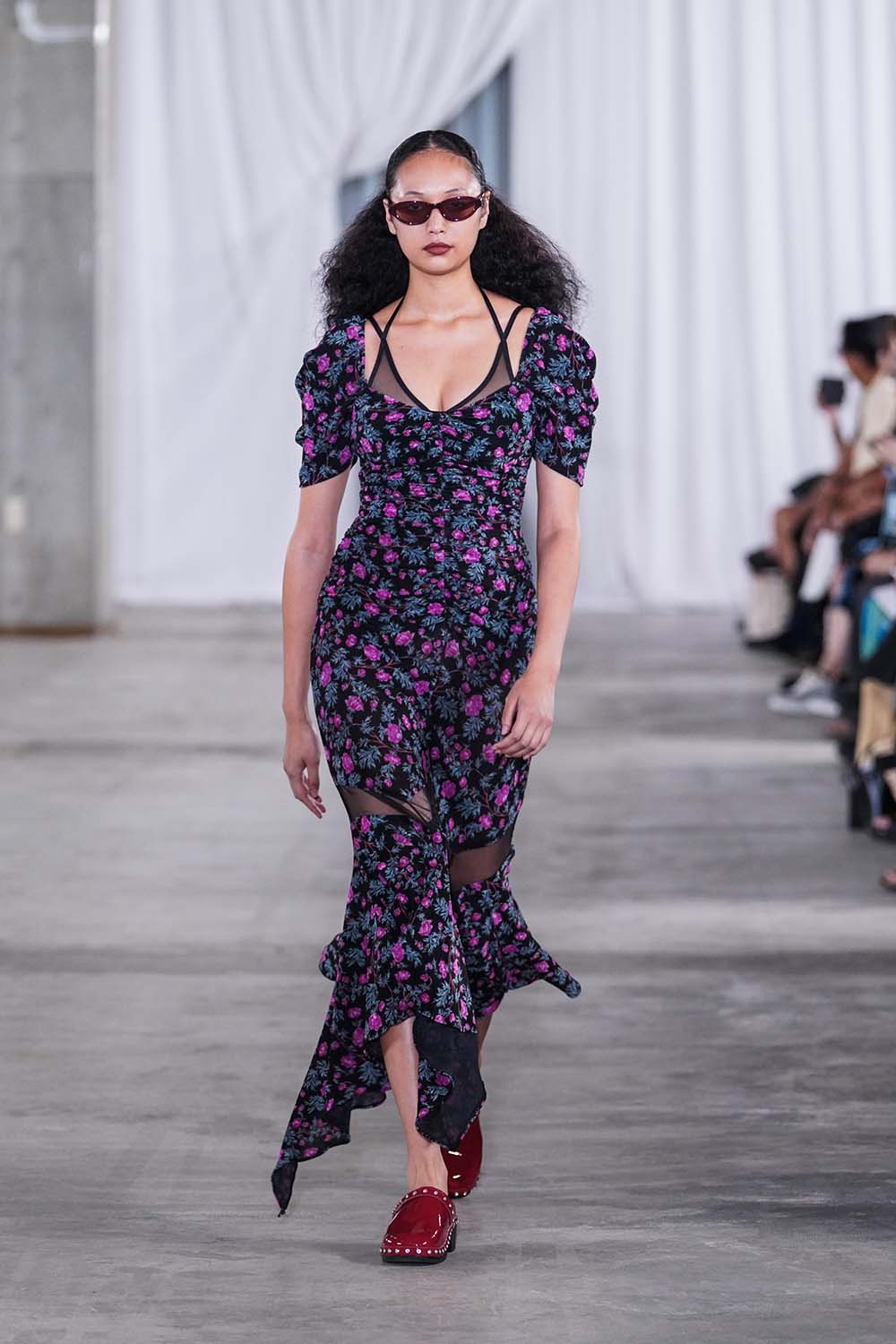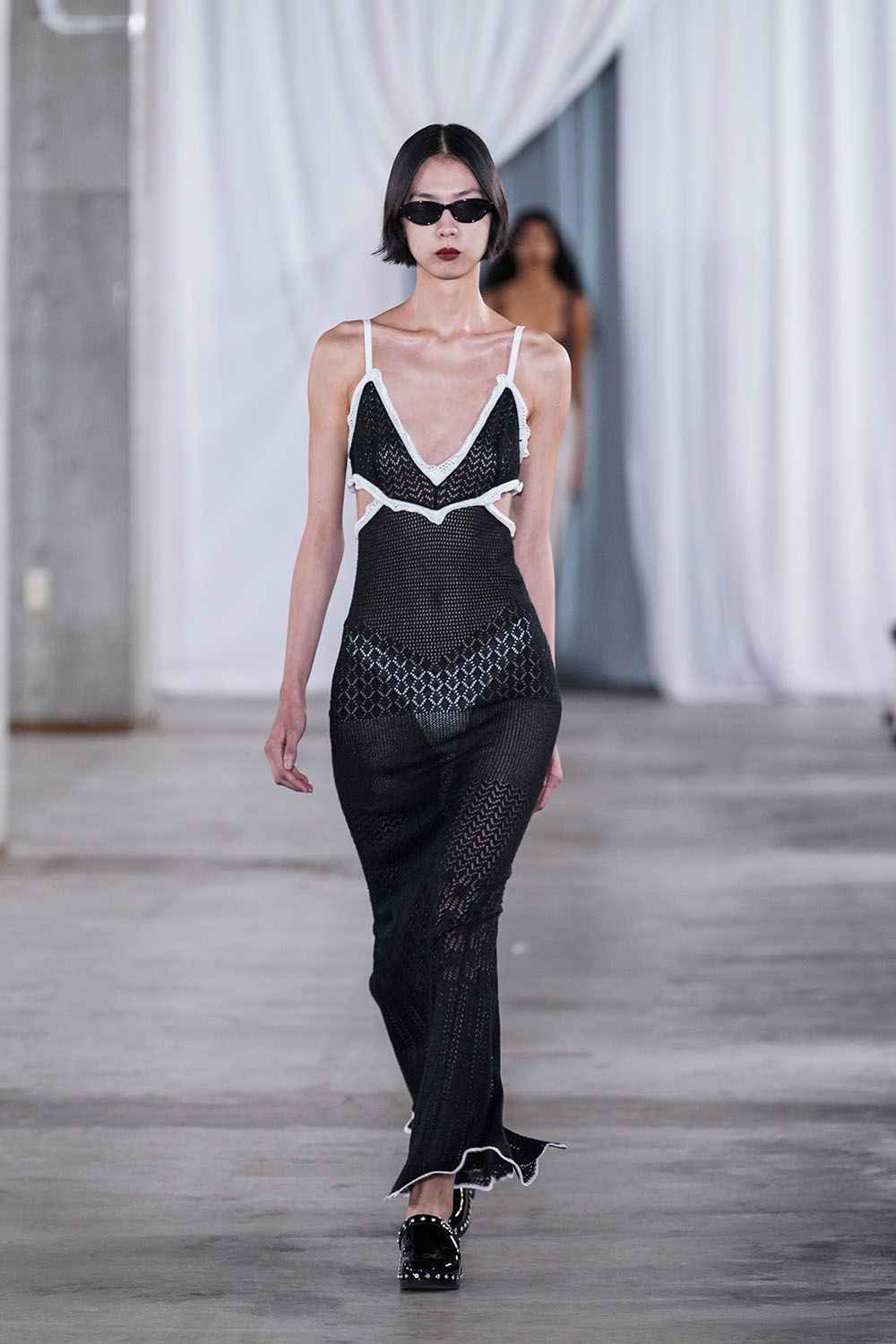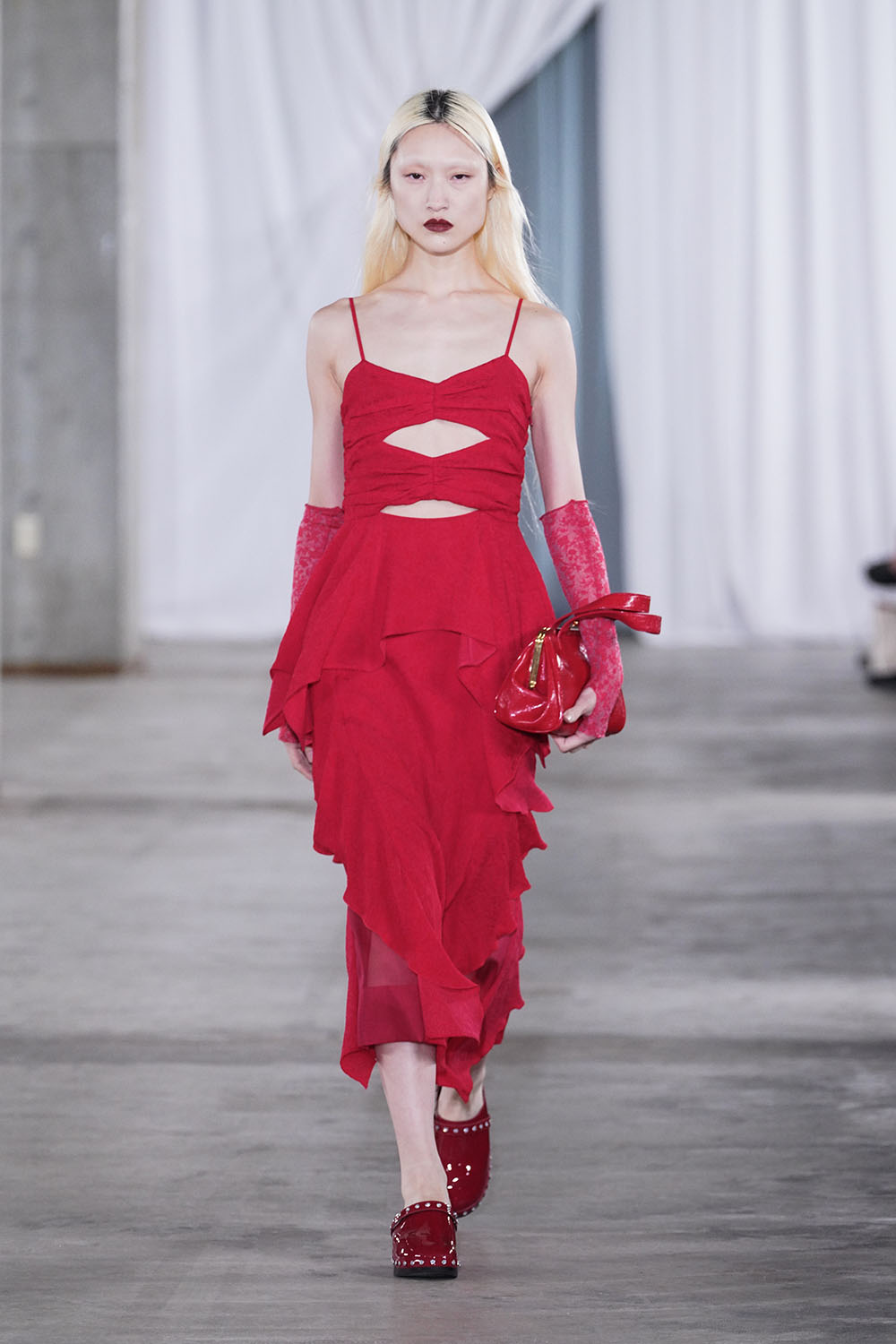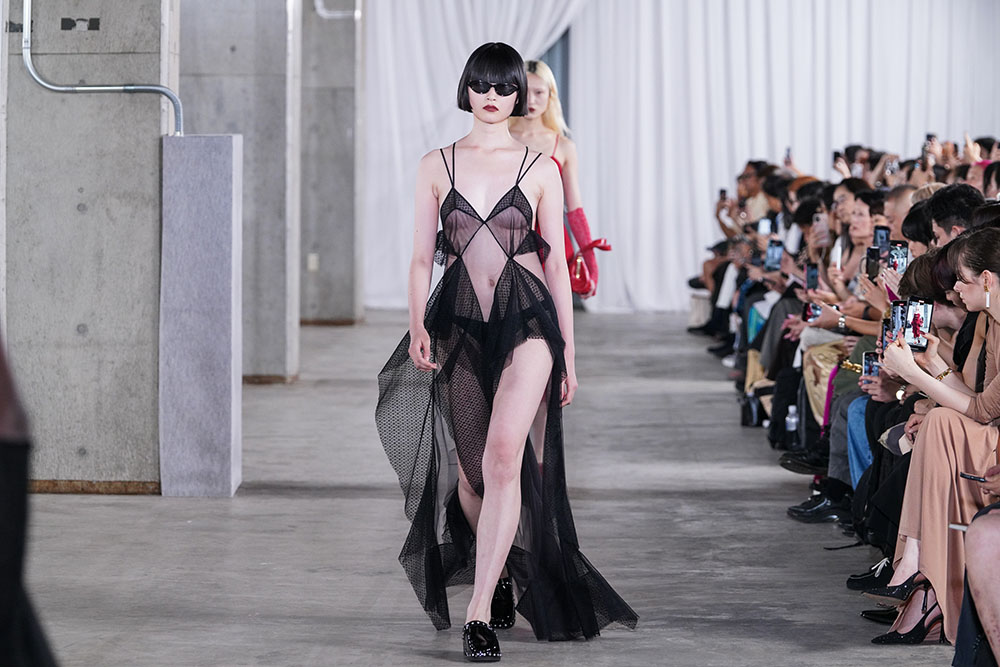 First time participants, Wilsonkaki, and EJ SHEYANG, each presented physical shows at Official venues
Wilsonkaki(11:30~) Shibuya Hikarie, Hikarie Hall B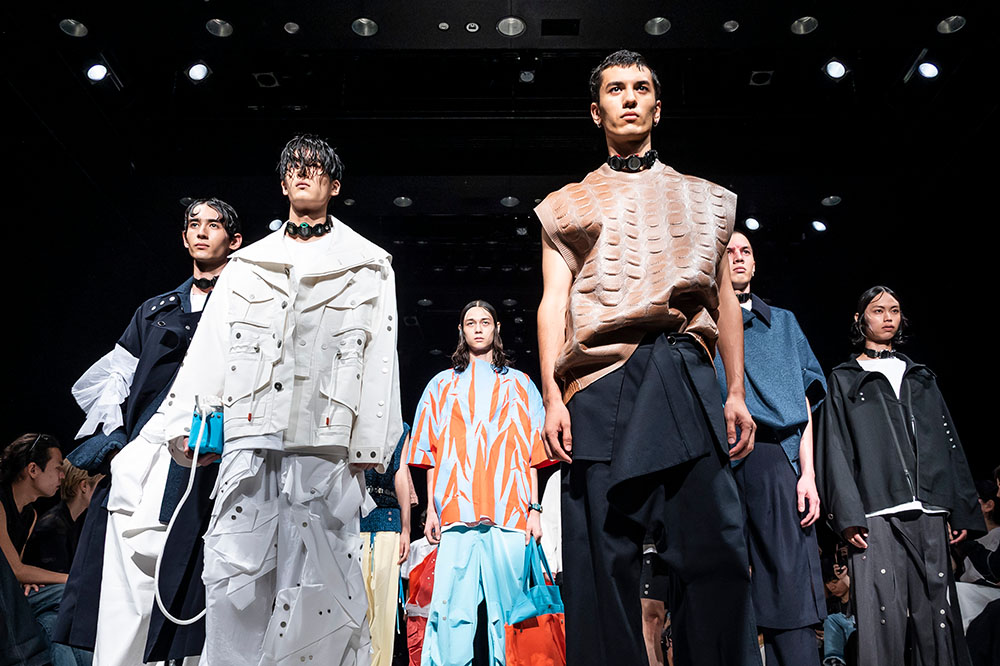 Wilsonkaki is a Hong Kong brand by Wilson Yip Ka Ki, started up in 2021. Despite being a very young brand, they are gathering high attention. Their 2024 S/S collection being inspired by "wrinkled folds in people's clothes", which was a concept the designer stumbled upon during rush-hour when people were commuting to work. The collection expressed people's daily activities through the foundations of the garments that they wear every day, proposing "Traces of Life".
 
EJ SHEYANG(15:00~) OmotesandoHills,mainbuildingB3F,SpaceO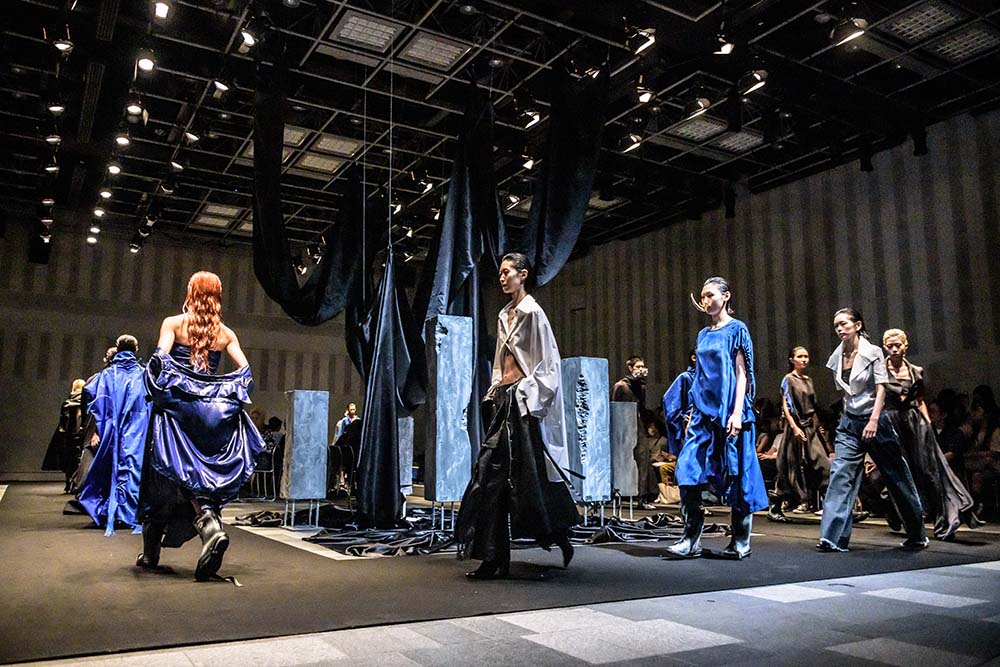 EJ SHEYANG presented their very first runway show. Their designer, SHEYANG JIN, is a Chinese-American who relocated to Japan in 2020, establishing their own brand in 2022. Placing importance on sustainability and comprehensiveness, utilizes recycled materials, such as dead stocks. They concentrate on creating clothes with beautiful craftsmanship, complicated shapes, a value transcending time. Inspired by the night town of Tokyo, in the 24 S/S season they presented a collection under the theme of "A NIGHT IN THE CONCRETE RIVER".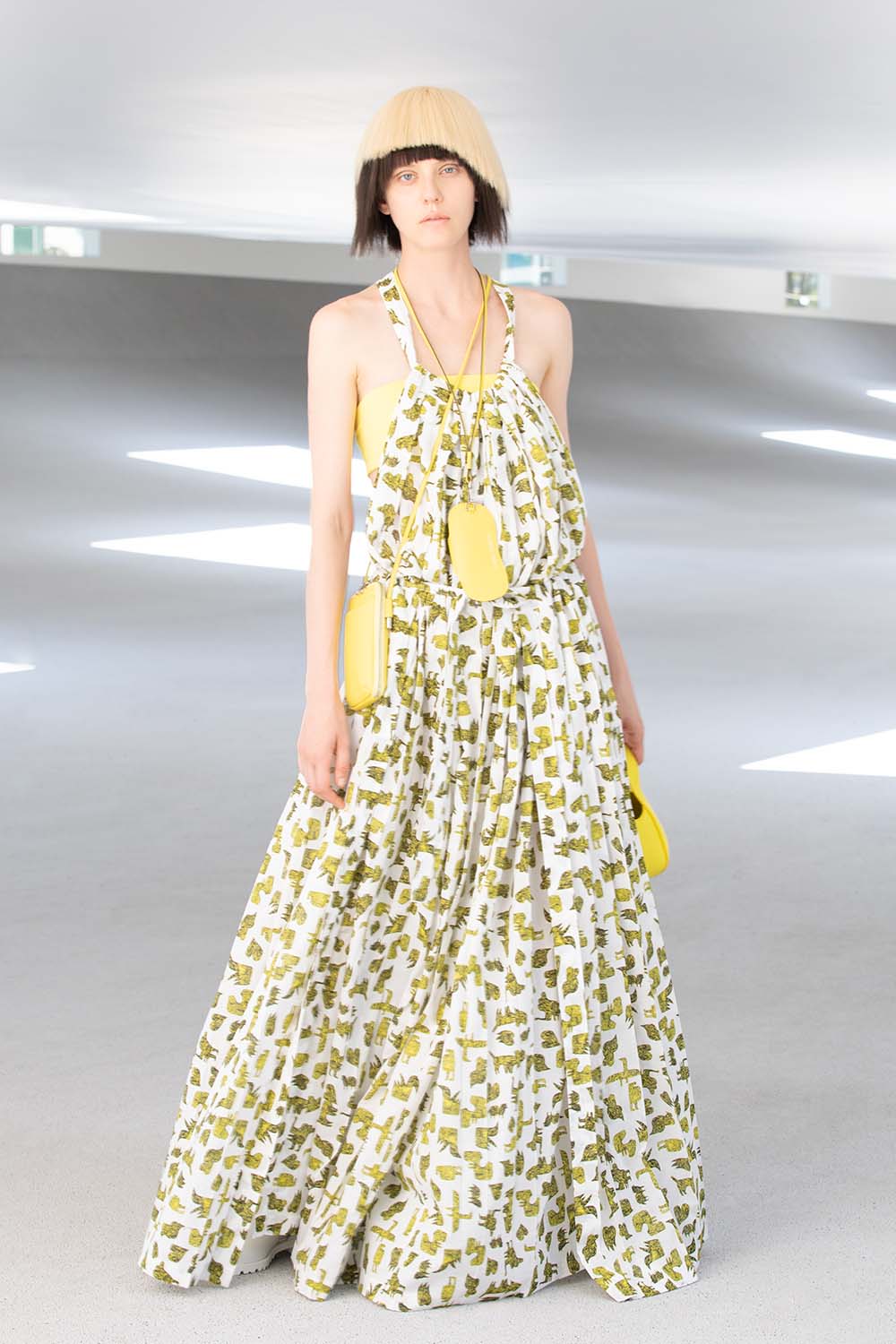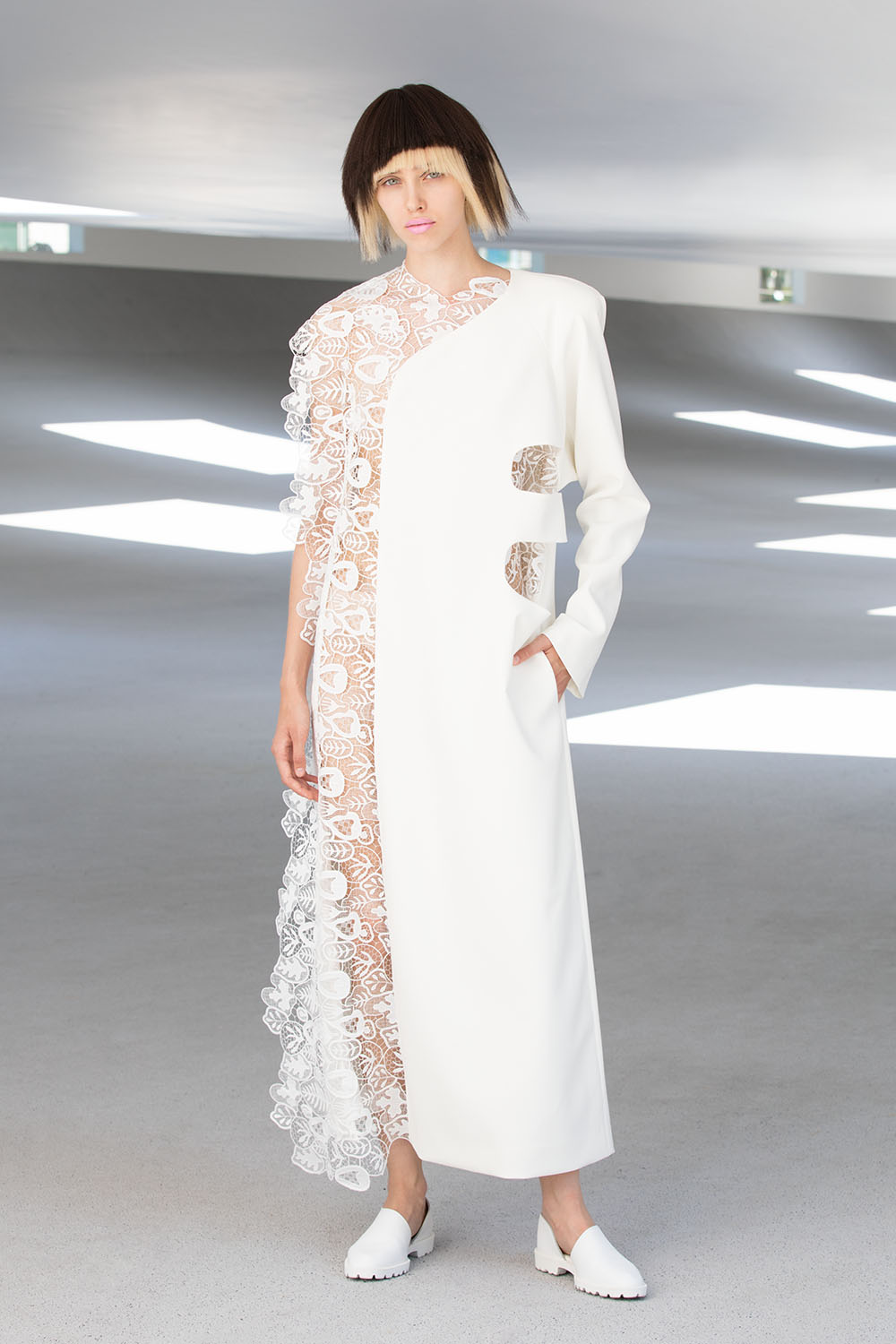 ©ZIGEN
HIROKO KOSHINO In 24 S/S, under the theme of "Timeless Collage", HIROKO KOSHINO presented an online presentation shot at a mysterious location of continuing gentle slopes that looks as if existing afloat in space.
With the passing of time, the forms of the new collection emerges by light streaming from the ceiling, expressing the collection even more beautifully.
 
el conductorH 18:00~ ShibuyaHikarie,HikarieHallB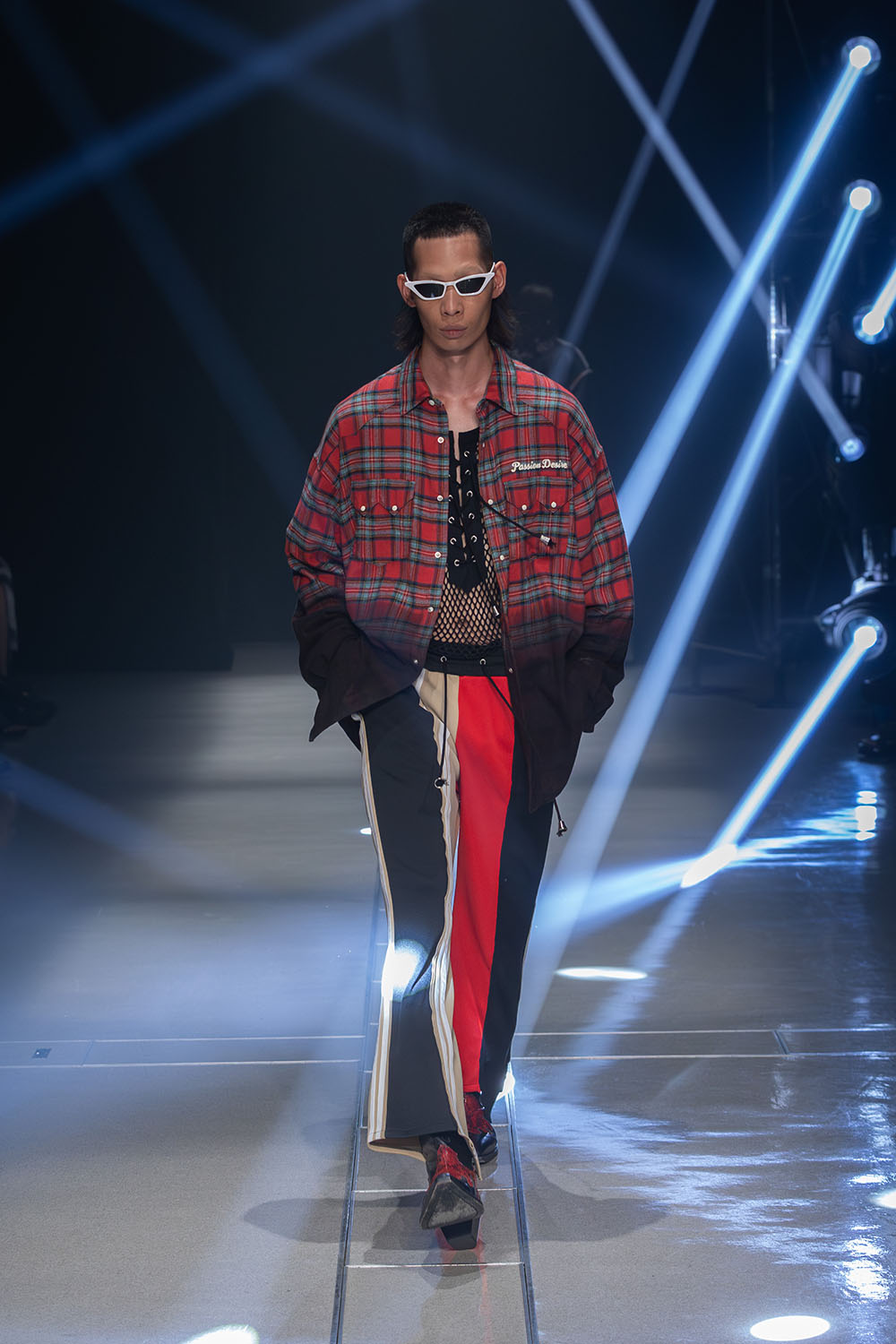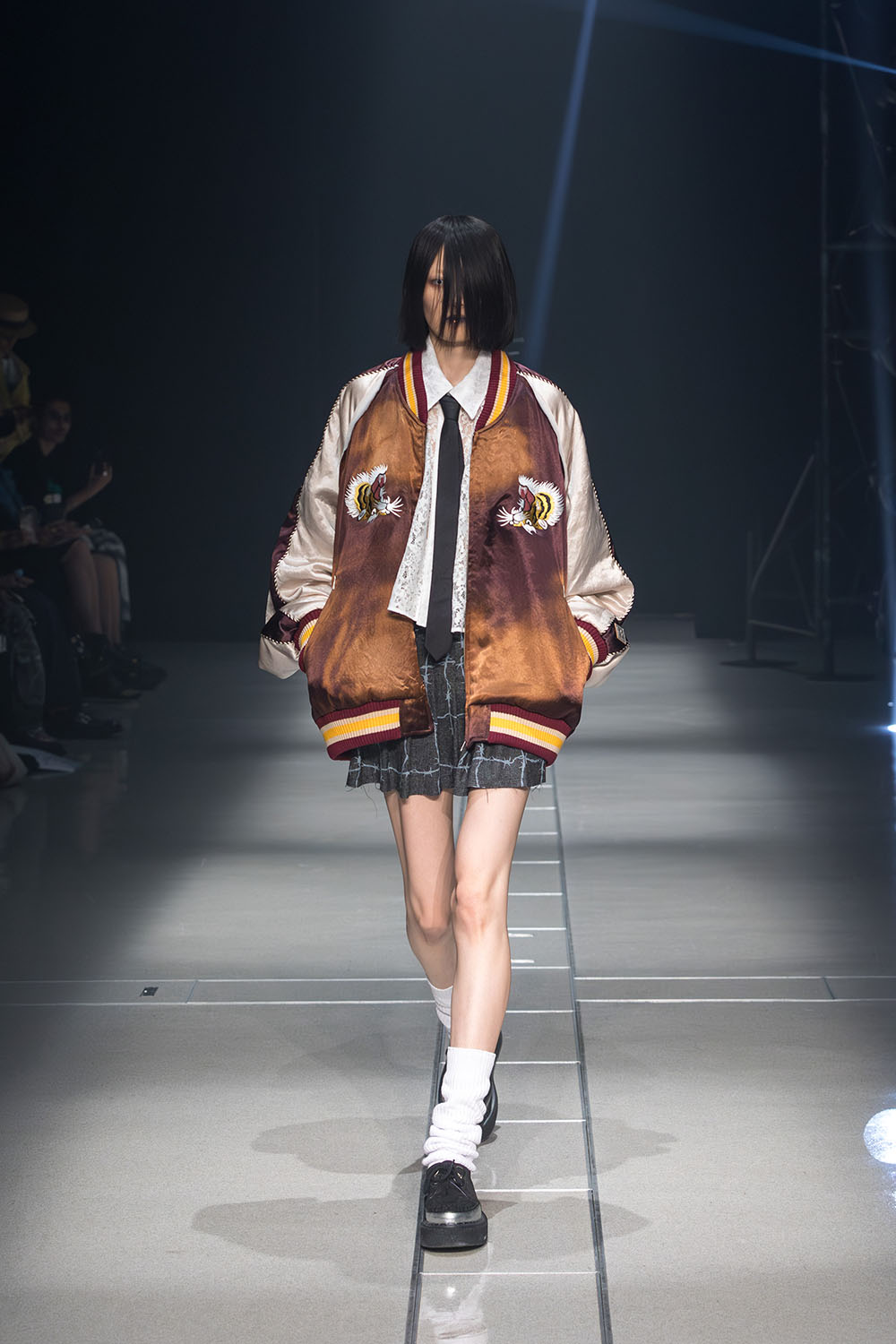 Courtesy of brand
Inspired by emotions felt by the designer when visiting Paris this past June, the collection was composed under the theme of "suppression", meaning the suppression of emotions, activities, pain, power, etc. They expressed inner conflicts with styles in which elegance and antithesis coexist, such as pigment printed checkered barbed wire over classic glen check wool or mixing trad items with shredded sweat/denim pants, and the mixing of unconventional items with styles based in school-girl tastes.
 
Queen&Jack 19:00~ Shibuya Hikarie,HikarieHall A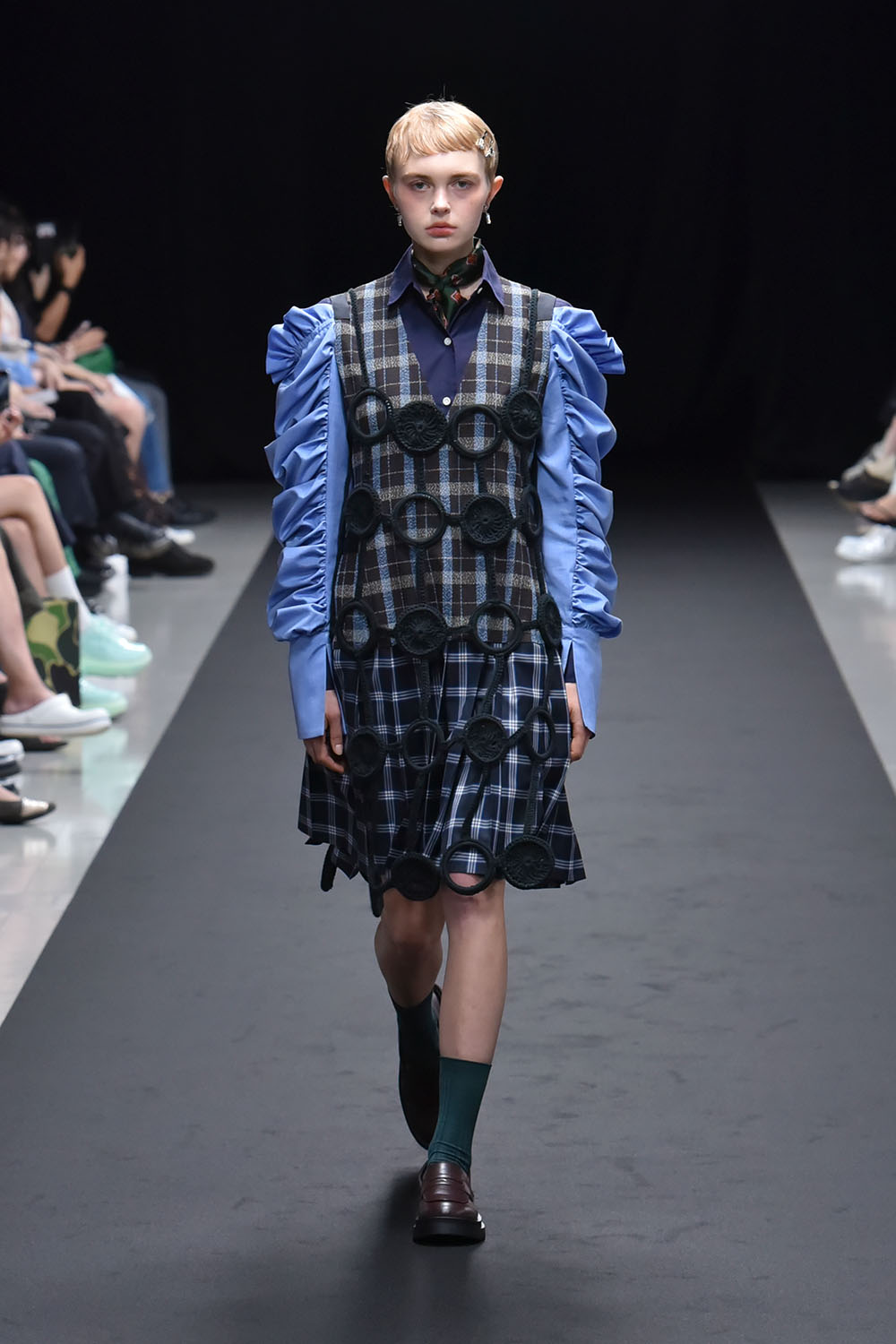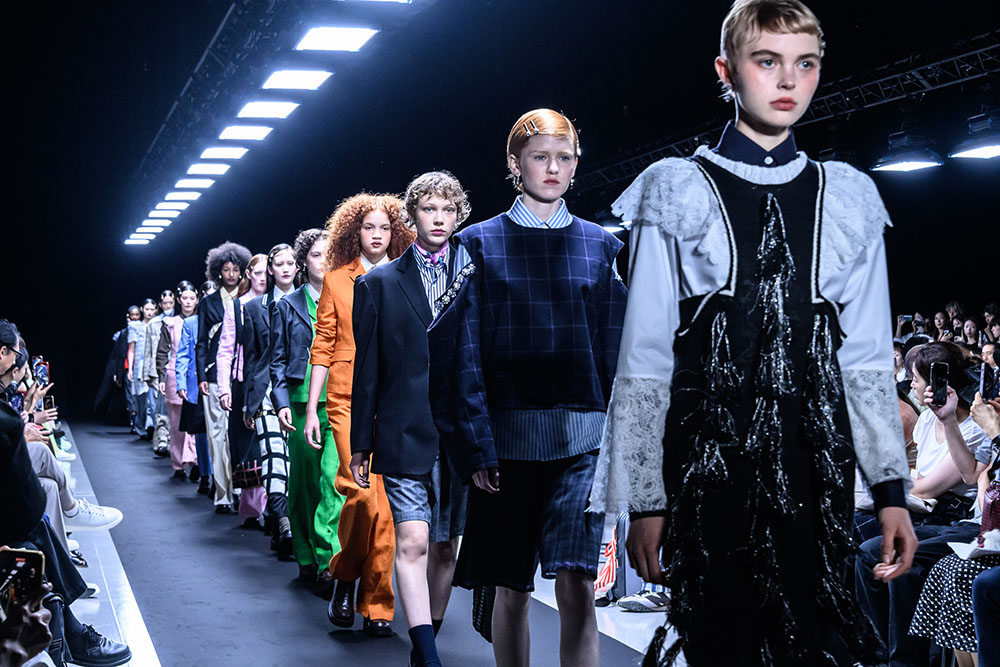 ※With the exception of some photographs, the rest are all ©JFWO.
Under the theme of a positive and elegant school-girl with a mode atmosphere, they presented a collection realizing joint production between Japanese and Italian craftsmenship, particular in materials, sewing, use of details, such as three-dimensional silhouettes with gathers and tacks, sailor collars and/or pleats, cut apart frills, etc.