Information
SEP. 02, 2023
RakutenFWT 2024 S/S | Day 6 Report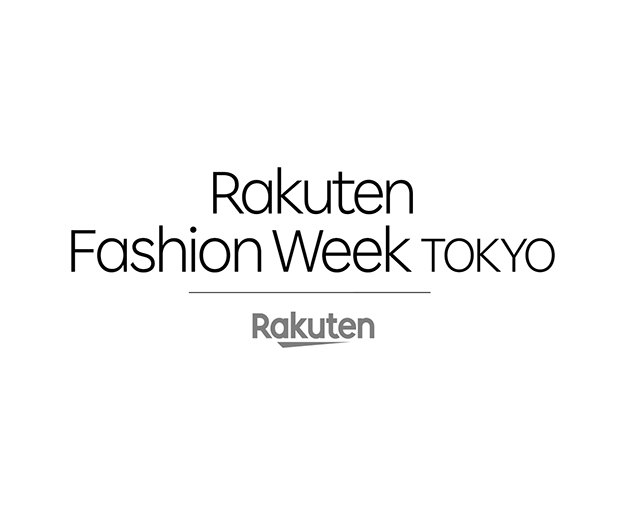 "Rakuten Fashion Week TOKYO (Rakuten FWT) 2024 S/S" (governing body: the Japan Fashion Week Organization (JFWO), welcomed its sixth and final day.
 
A first-time participant, SEVEN BY SEVEN , was launched in 2013 when the designer returned to Japan from San Francisco. Befitting the designer who first started by remaking vintage clothes, they are a brand that creates new values to archive aspects. Their 24 S/S collection is inspired by San Francisco, which is the brand's roots. At the opening and finale of the show, music pertaining to San Francisco was used.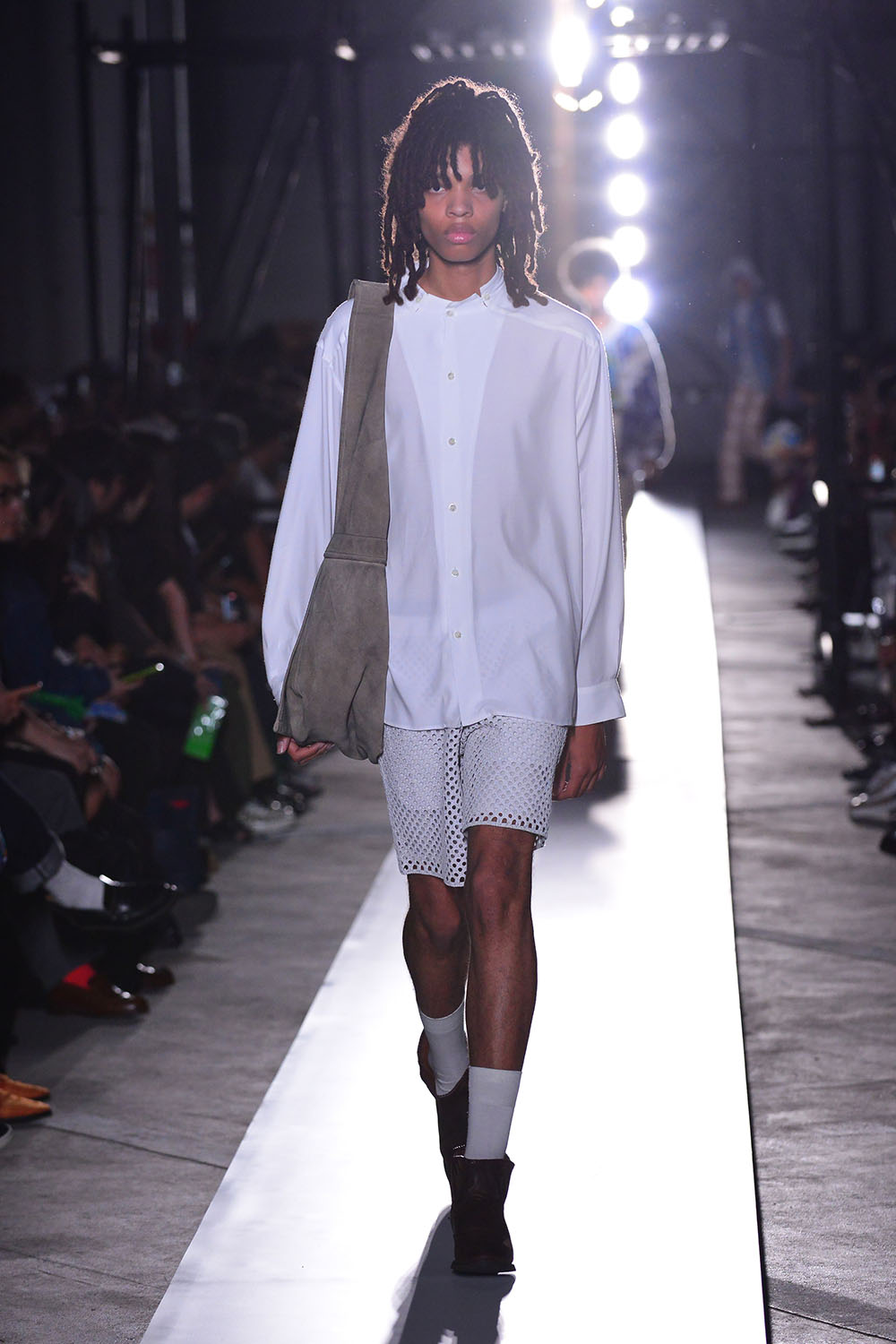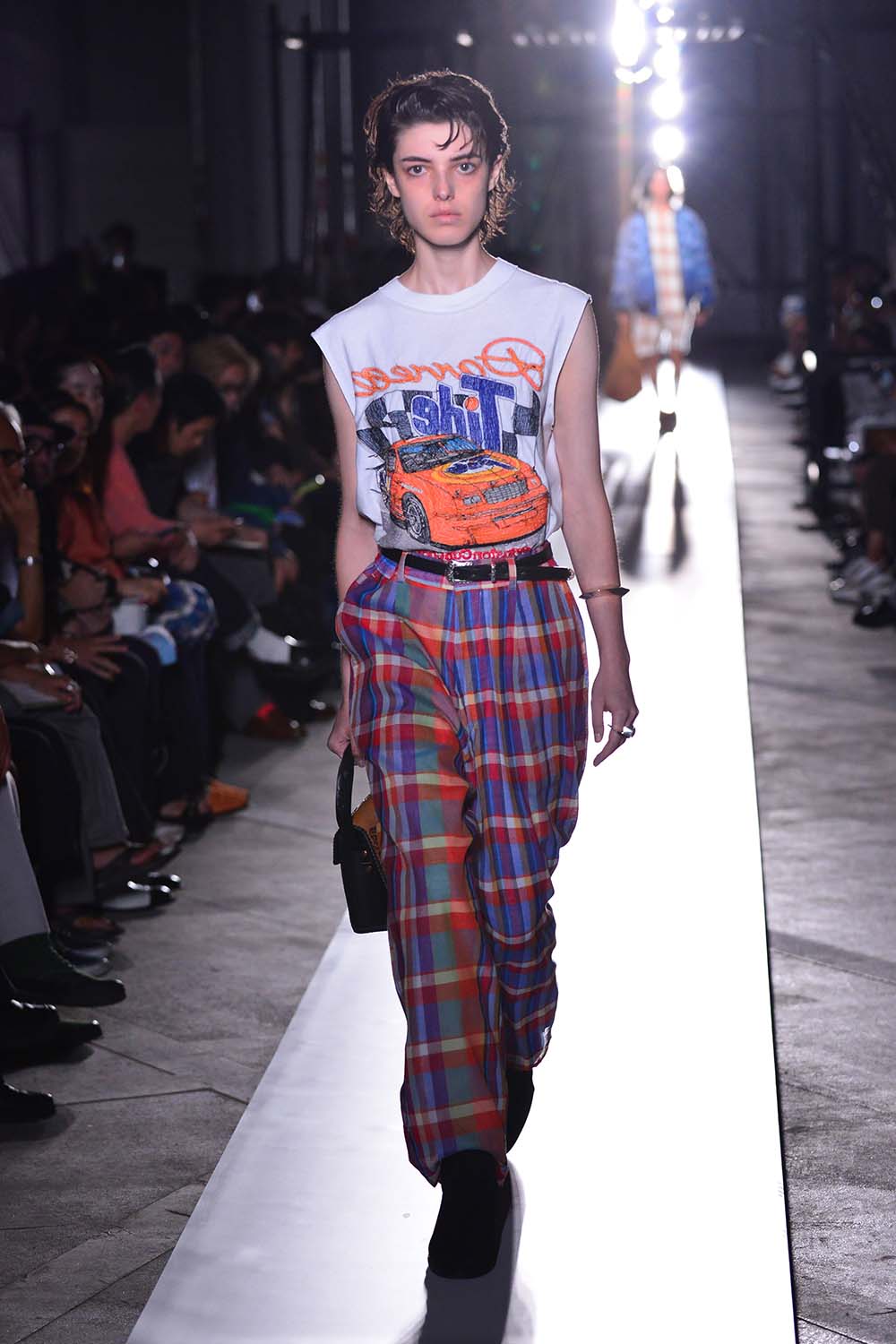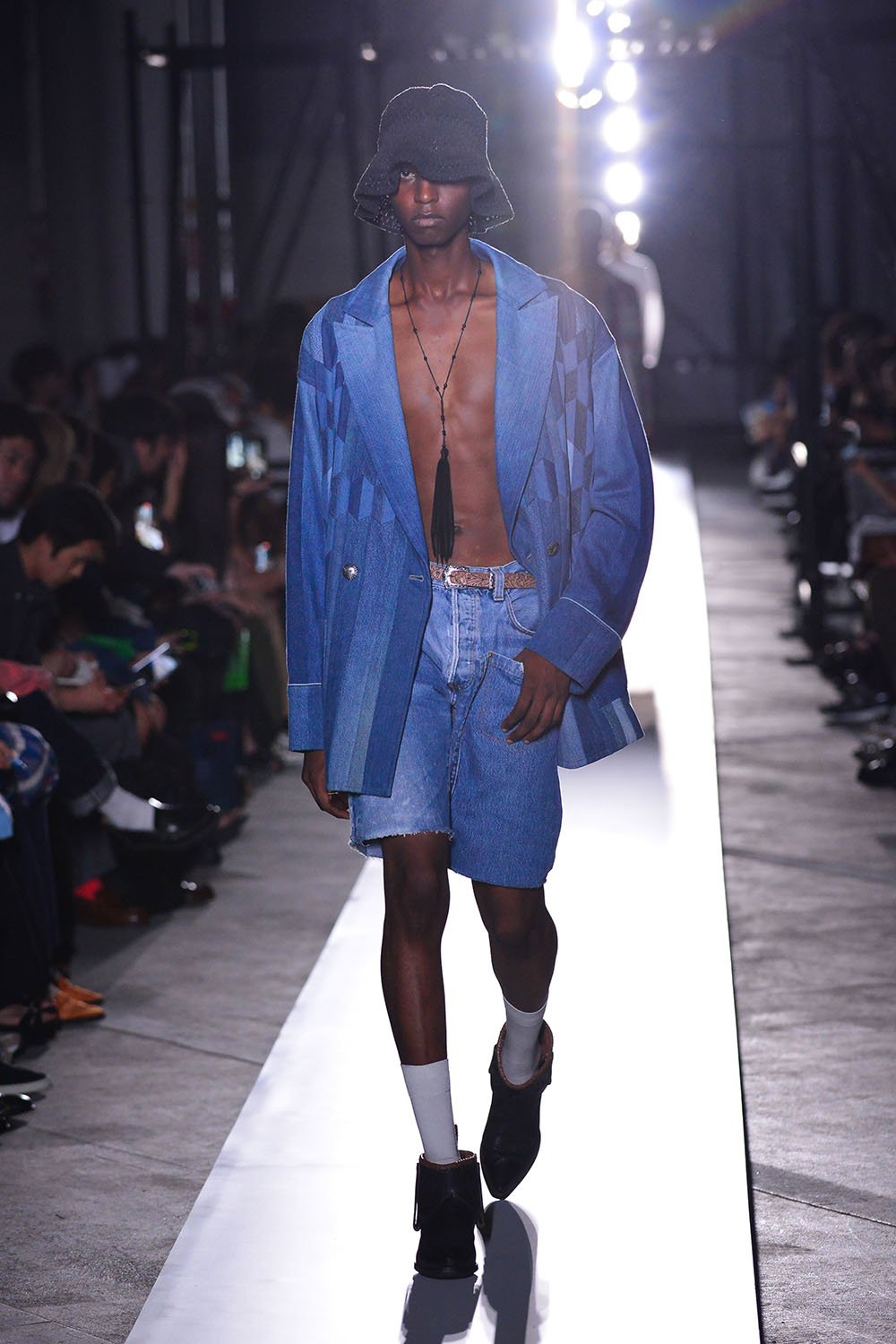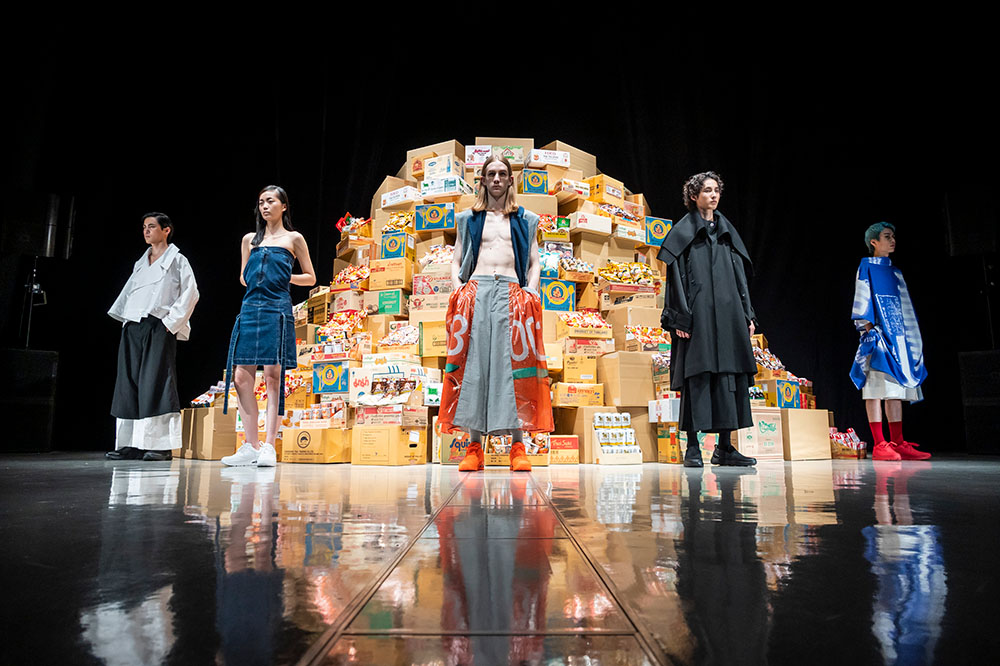 Inconveniences spattered about in daily life were expressed into items through the unique ideas of the Thai designer, Larprojpaiboon and his individualistic viewpoint on SDGs. As was last season, with the jeans brand "EDWIN", mainly denim material products, such as non-standard products and/or dead-stock, were disassembled and reconstructed into upcycle items, along with the disassembling/processing of non-products and/or leftover gimmicks of "NISHIKAWA KEORI Co., Ltd.", the largest textile maker of Bishu, one of the world's foremost production centers of wool, as a new effort of this season. Upcycled items created through a never-before novel interpretation were presented at a venue arranged in a Thai convenience store motif, the homeland where the designer grew up.
 
Held was the announcement ceremony of the award-winning designers of the 9th "TOKYO FASHION AWARD", a fashion award hosted by the Tokyo Metropolitan Government and JFWO, aimed at supporting fashion designers based in Tokyo to leap out and broaden business on a global field.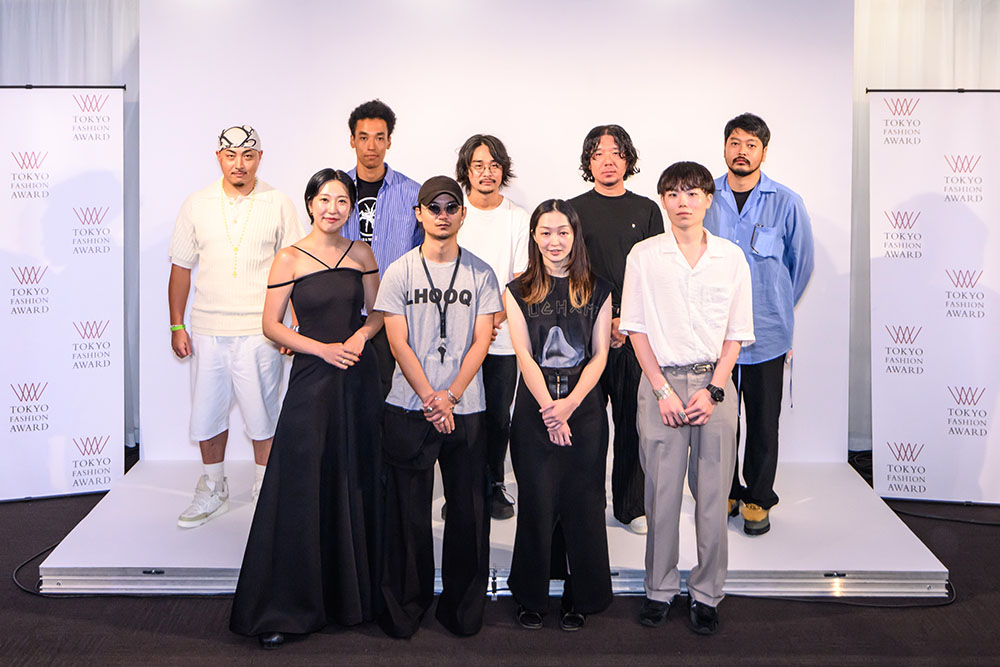 Photo front row, left to right: anna choi (HAENGNAE), Takuya Isagawa (mister it.), Misa Takeuchi (PHOTOCOPIEU), Daisuke Tanaka (tanakadaisuke )Photo back row, left to right: Kazuho Arai (FAF), Tsukasa Takabayashi (FAF), Kota Gushiken (Kota Gushiken), Shimpei Kajiura (SHINYAKOZUKA), Soshi Otsuki (SOSHIOTSUKI)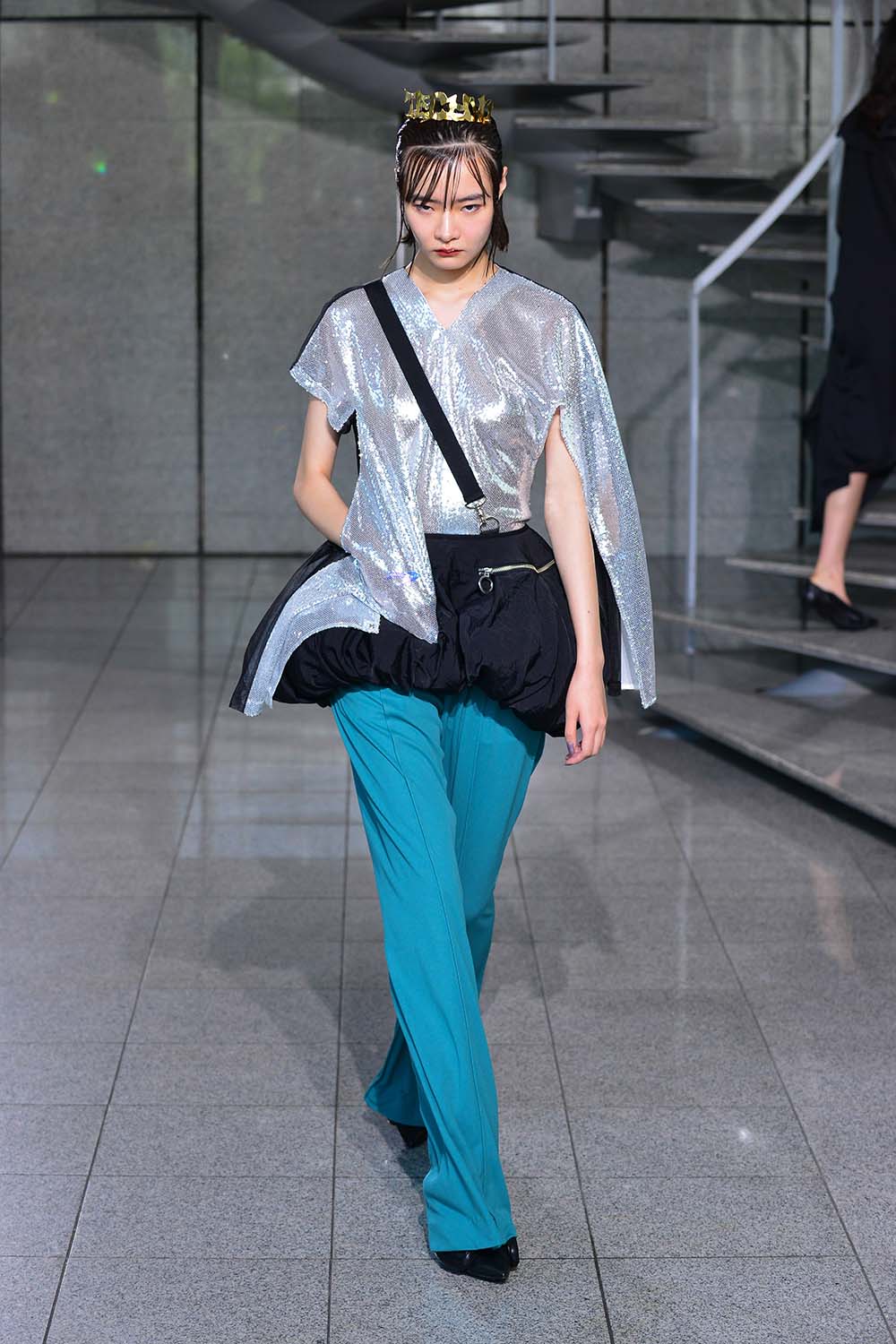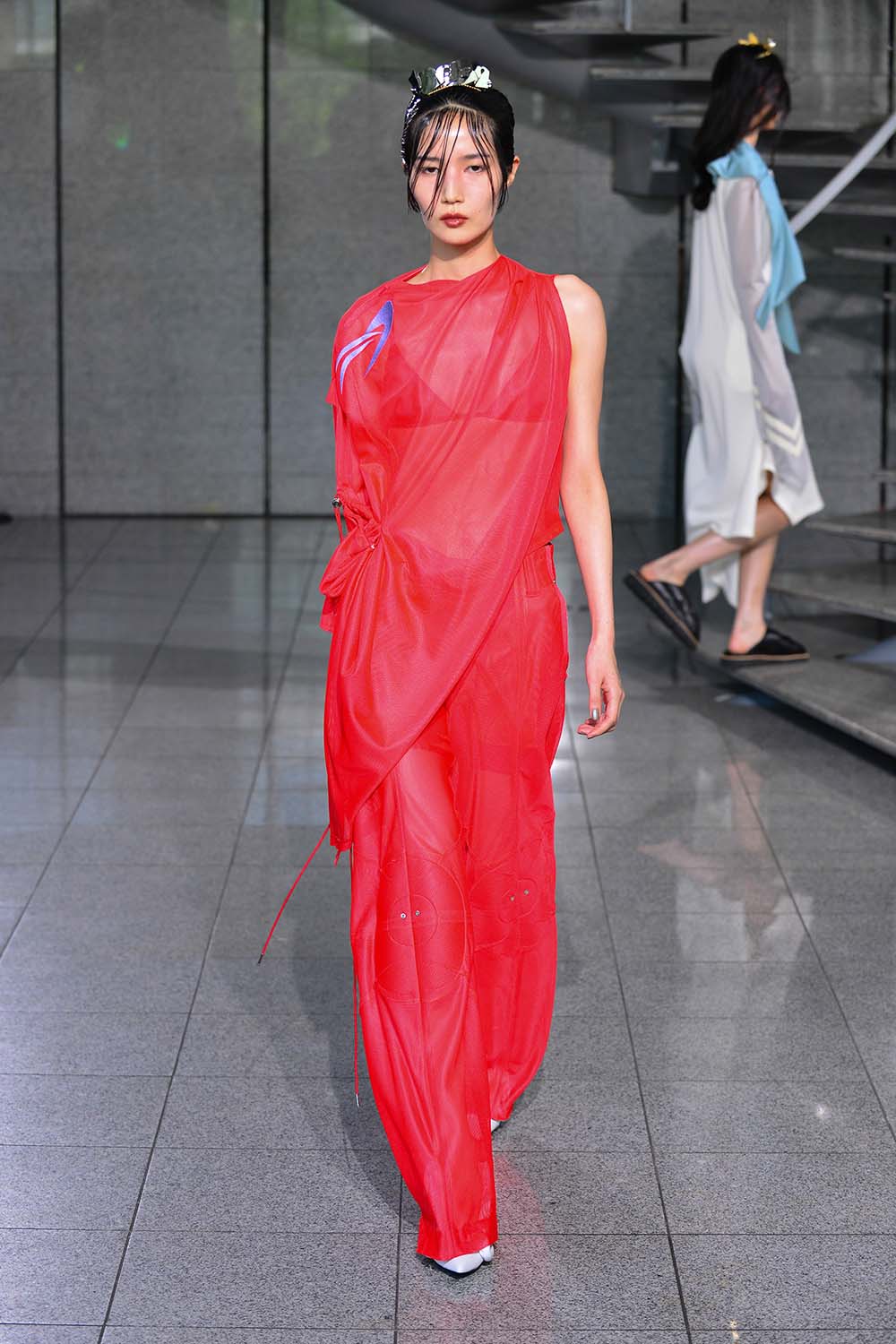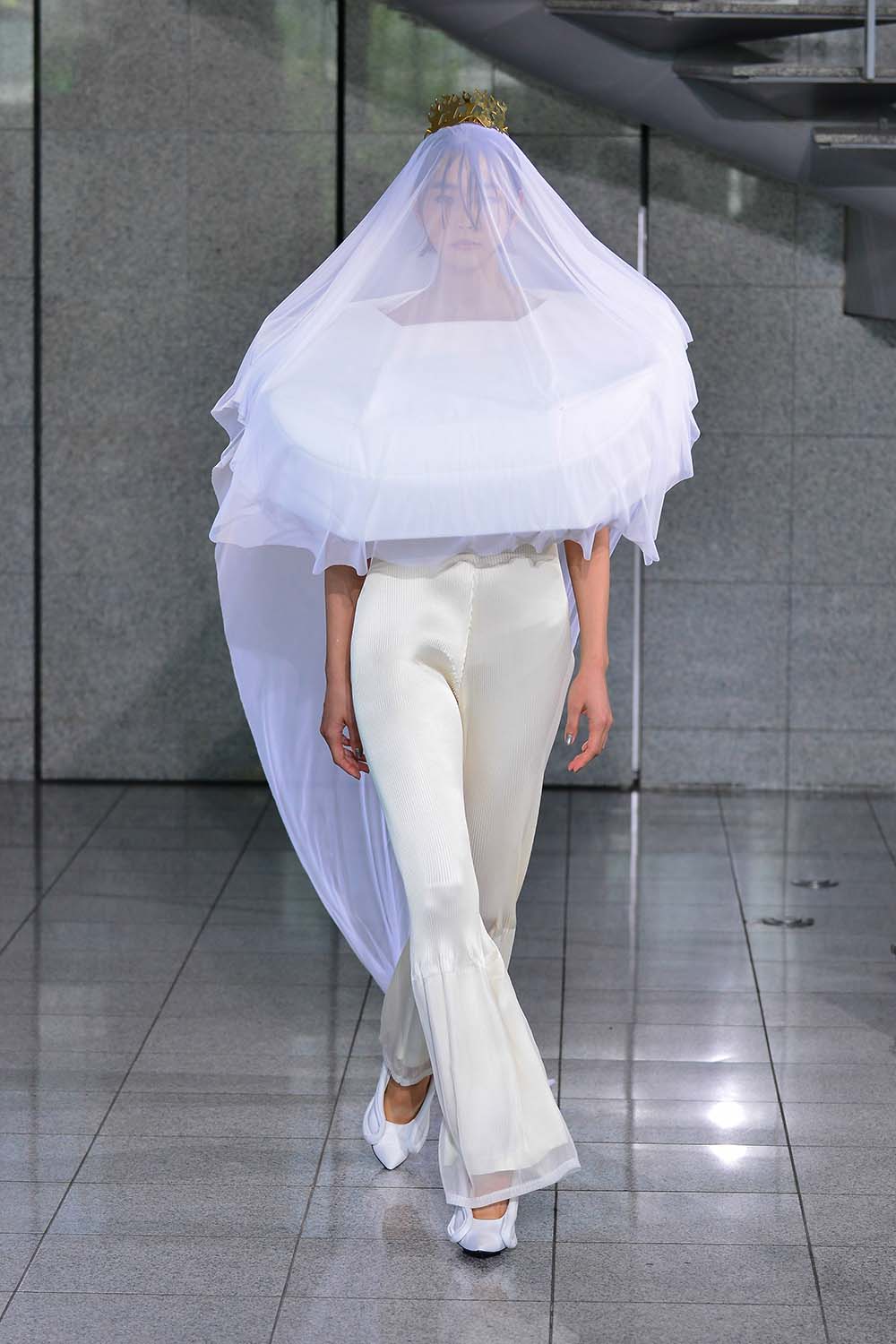 Under the theme of "NEW TOWN NEW CAR", in 24 S/S, a collection reflecting the designer's image of the early Heisei era in which he grew up, his feelings towards his hometown and family, was presented. In addition to styles created in the image of Tesla's cybertruck which the designer, YOHEI OHNO himself says he feels a connection to in his creations, and vague memories of his father's car. Last looks included a collection with prints of photographs of the designer's family and father.
 
VIVIANO 19:00~ Shibuya Hikarie, Hikarie Hall A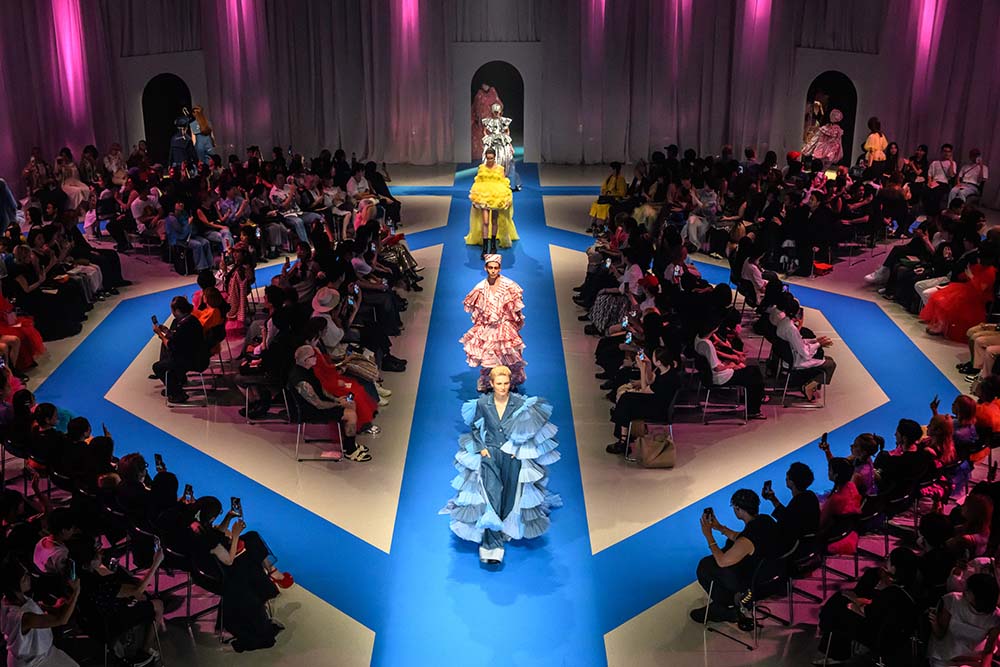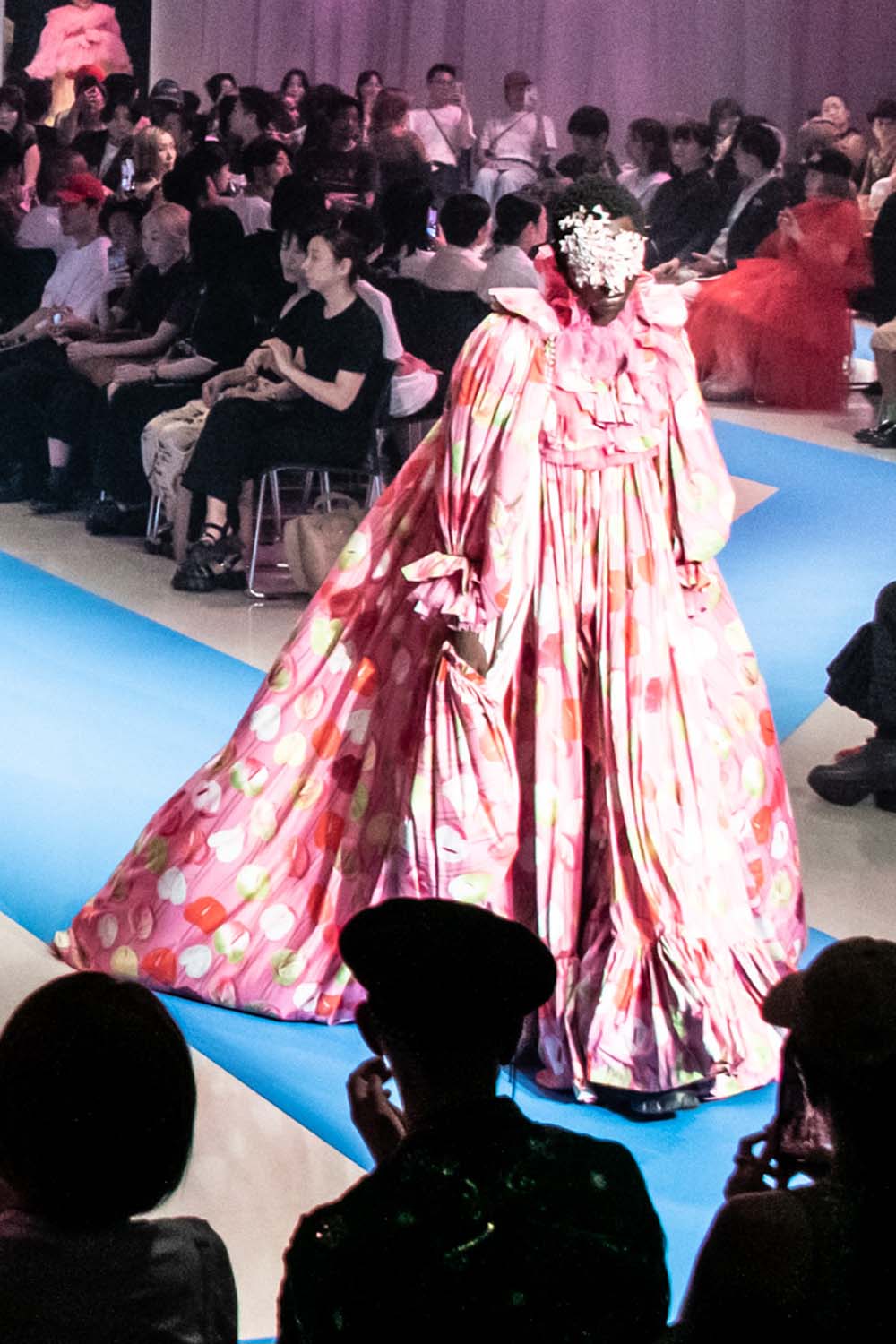 Gracing the finale of all physical shows of the 24 S/S season was VIVIANO. Inspired by the 1967 French movie based in Rochefort, a town by the sea in Southern France, titled 'Les Demoiselles de Rochefort', presented was a collection overflowing with a warm, cheerful mood, as if basking in the bright summer sun. In couture dresses representative of VIVIANO, a couture made of denim materials was presented for the very first time.
 
The very last presentation of this season was a video presentation by "DRESSEDUNDRESSED" 21:00~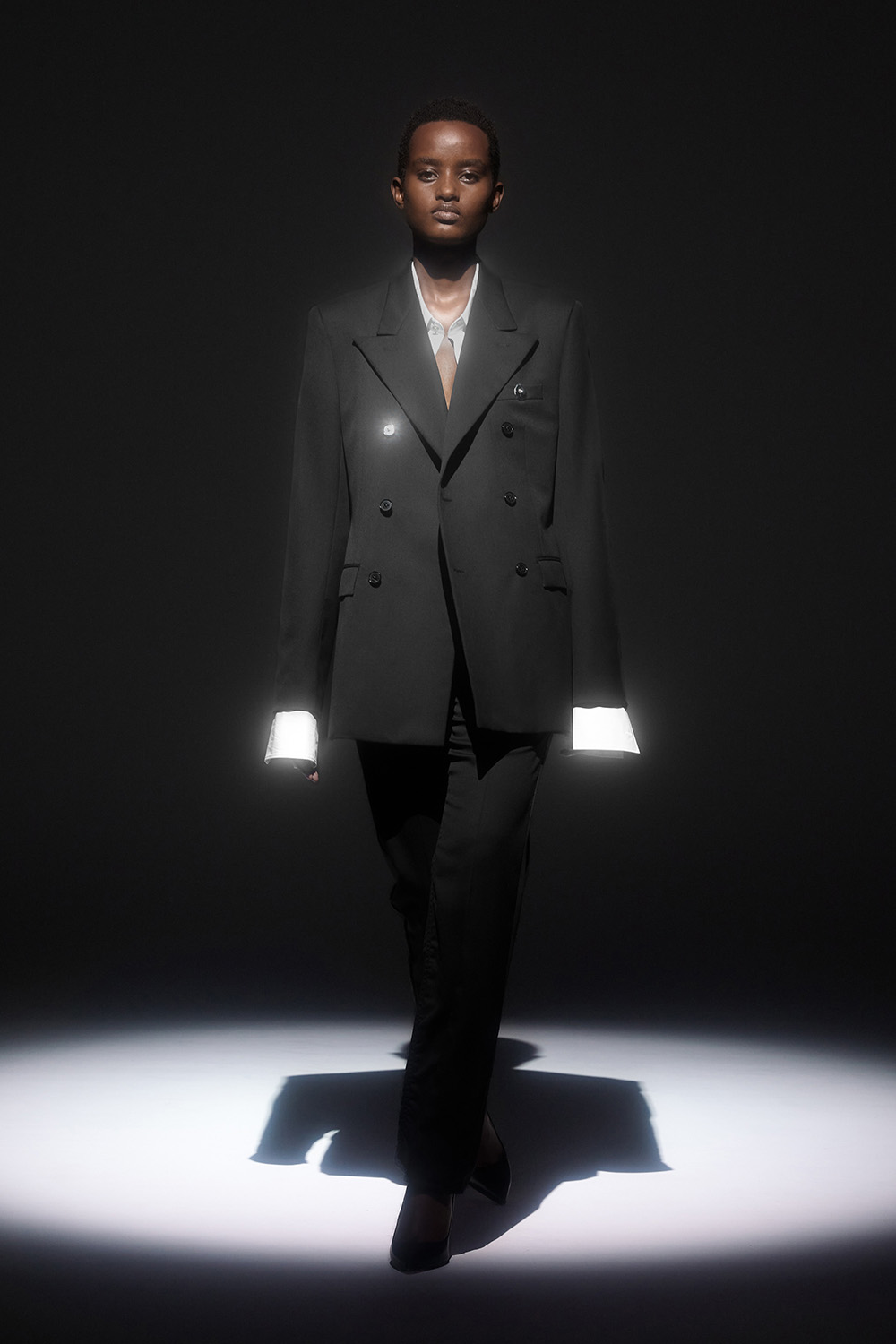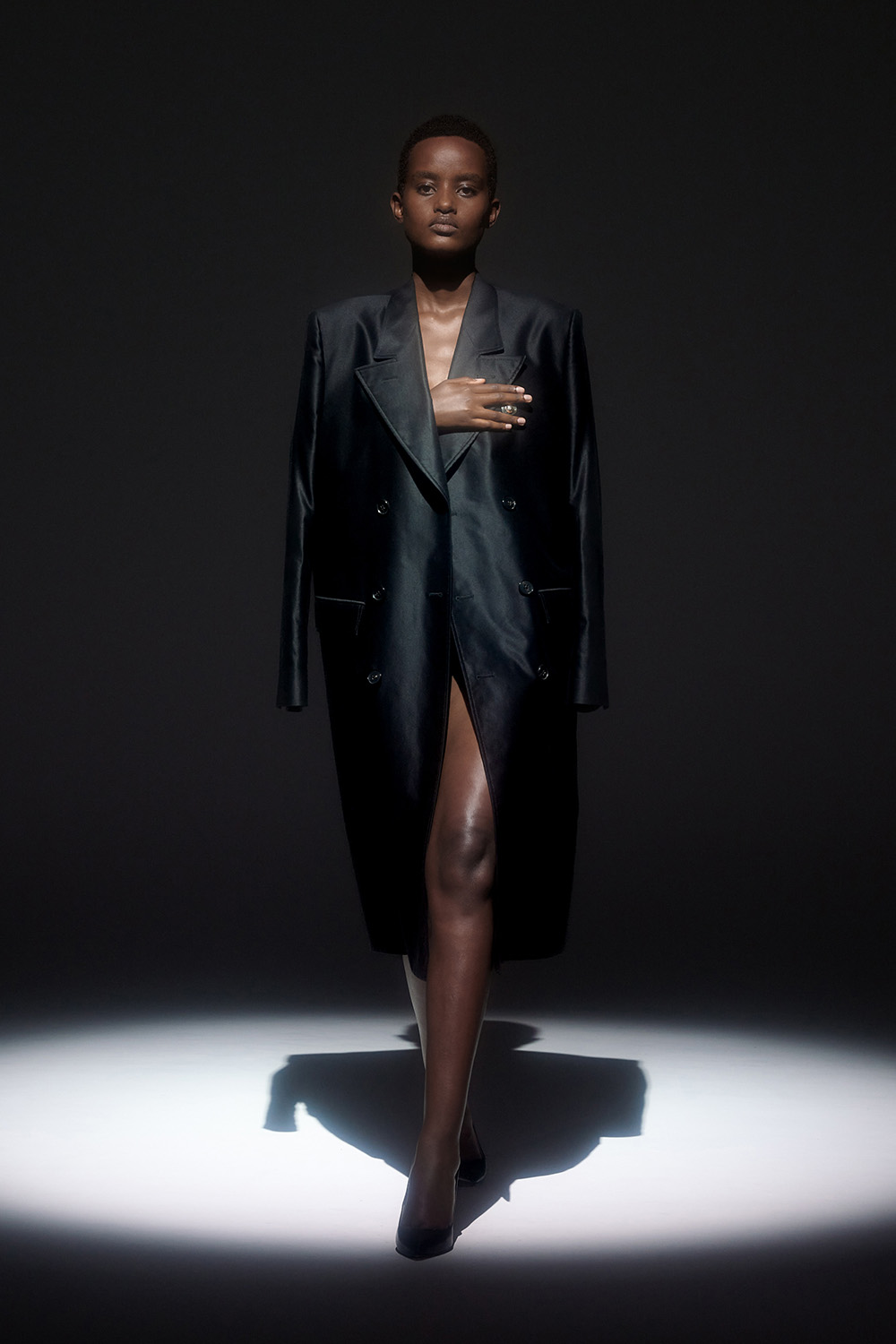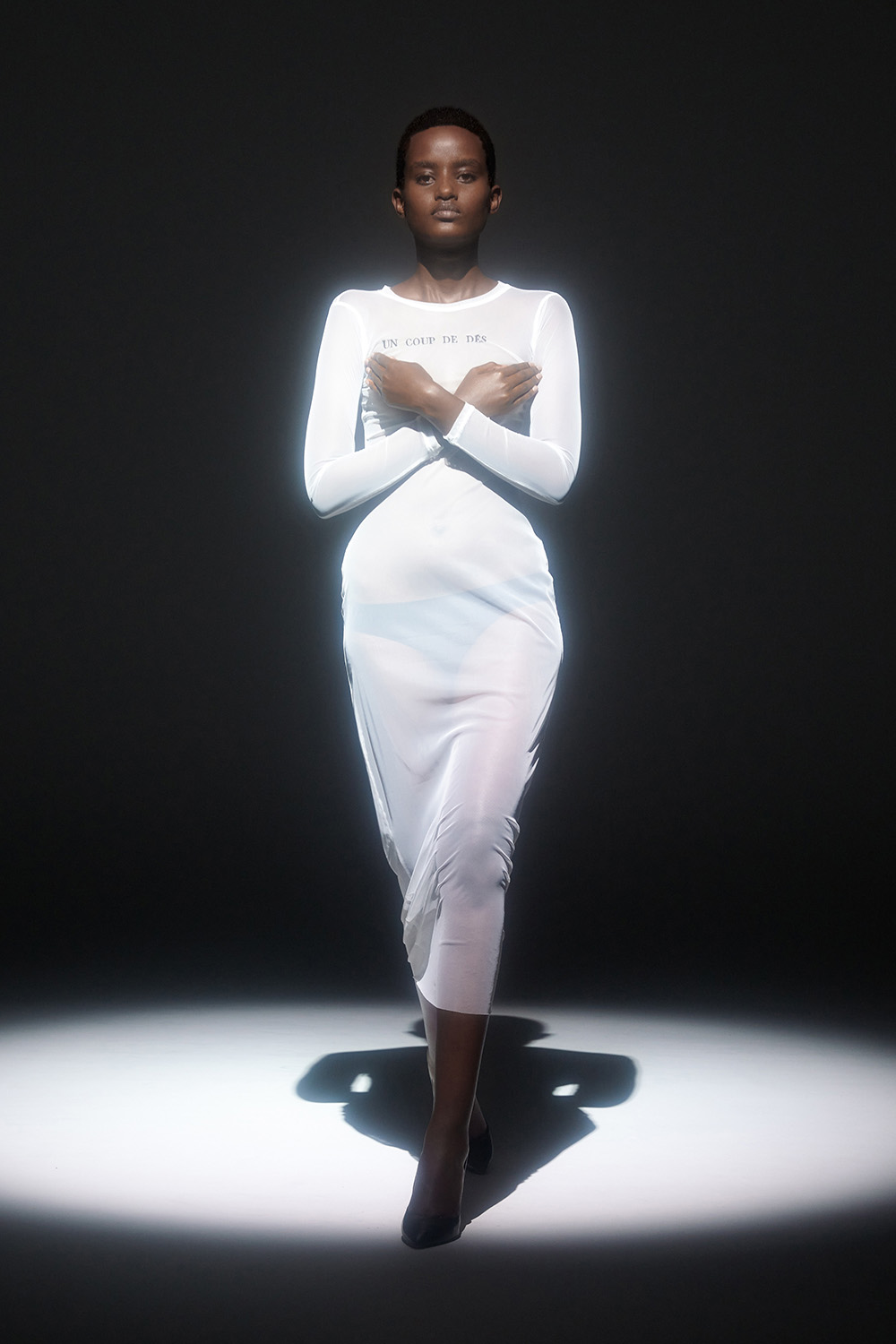 ©DRESSEDUNDRESSED
DRESSEDUNDRESSED gracing the grand finale of all presentations of the Rakuten Fashion Week TOKYO 2024 S/S season, under the theme of self-portrait, presented was a collection in video presentation form, in which flip horizontal images as if tracing oneself reflected in the mirror, posing down the runway, appearing and disappearing over and over.
 
Rakuten Fashion Week TOKYO ended its 2024 S/S term today. The next, 2024 A/W season is scheduled to be held between March 11th (Mon.), 2024 ~ March 16th (Sat.), 2024. Please continue to keep your eyes on Rakuten Fashion Week TOKYO.
※With the exception of some photographs, the rest are all ©JFWO.