Interview & Report

Galeries Lafayette (Buyer for the men's line) / Eric Pech
MBFWT 2014-15 A/W Invitation buyer interview vol.1
Galeries Lafayette (Buyer for the men's line)
Eric Pech

The long-established French department store Galeries Lafayette is located near the Paris Opera and attracts many people from around the world. Eric Pech who is the buyer for the men's line was invited to Japan by JETRO during Mercedes-Benz Fashion Week TOKYO 2014-15 A/W. How did fashion in Japan and the creations of domestic brands look to the eyes of the buyer of the largest department store in Europe with an excellent lineup from luxury to contemporary brands? We interviewed Mr. Pech.
How many times have you visited Japan?
Actually, this is my first time. I was very happy to receive the invitation from JETRO.
I heard positive things from friends and colleagues who visited Japan, and I have been very interested in Japanese culture. Despite the short stay, I was able to interact with a lots of brands and designers : I feel grateful for those who made time for me in their busy schedule. Since I came on business this time, my schedule was somewhat tight, so next time I will spend a bit more time to discover more of the beautiful Japanese culture.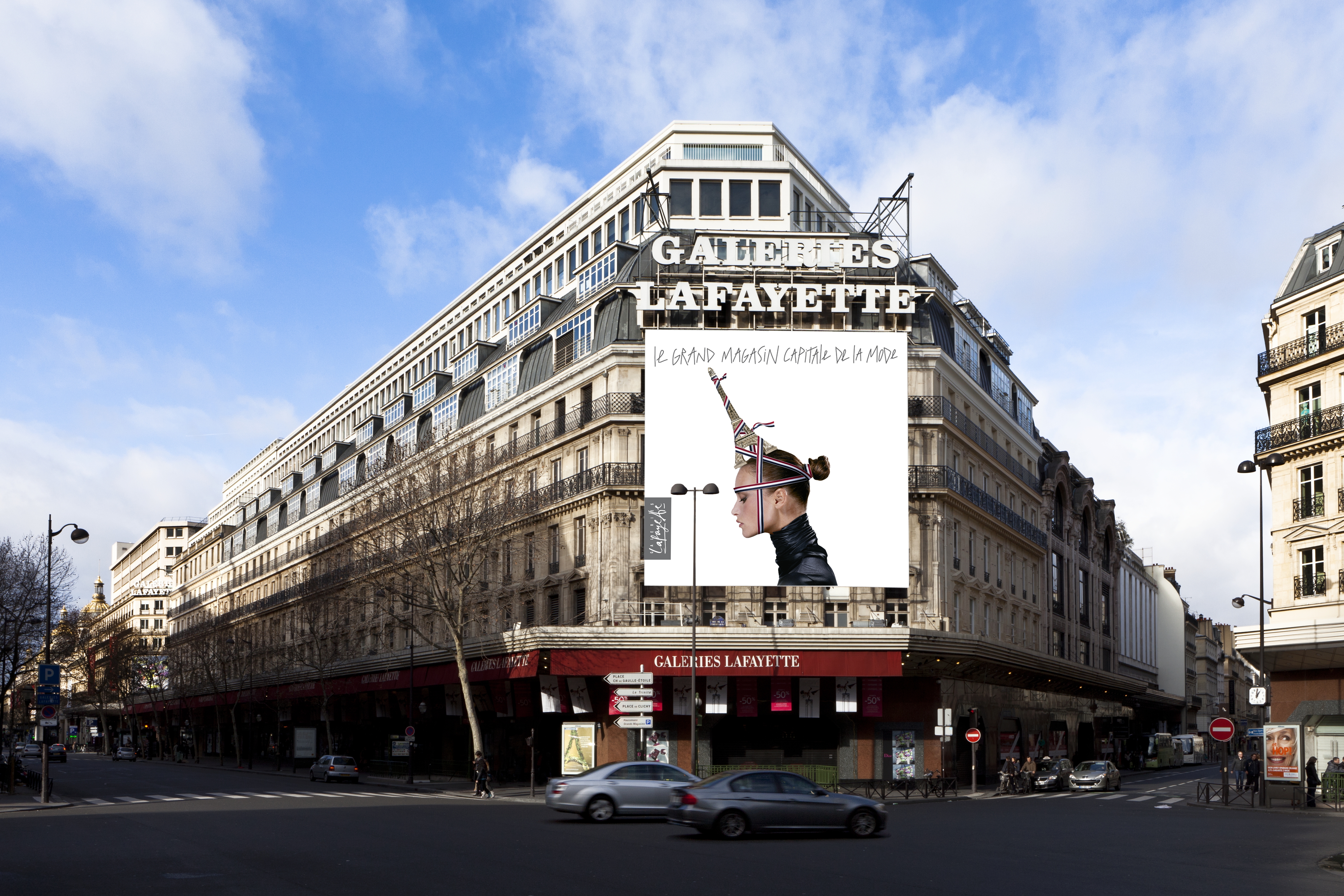 Galeries Lafayette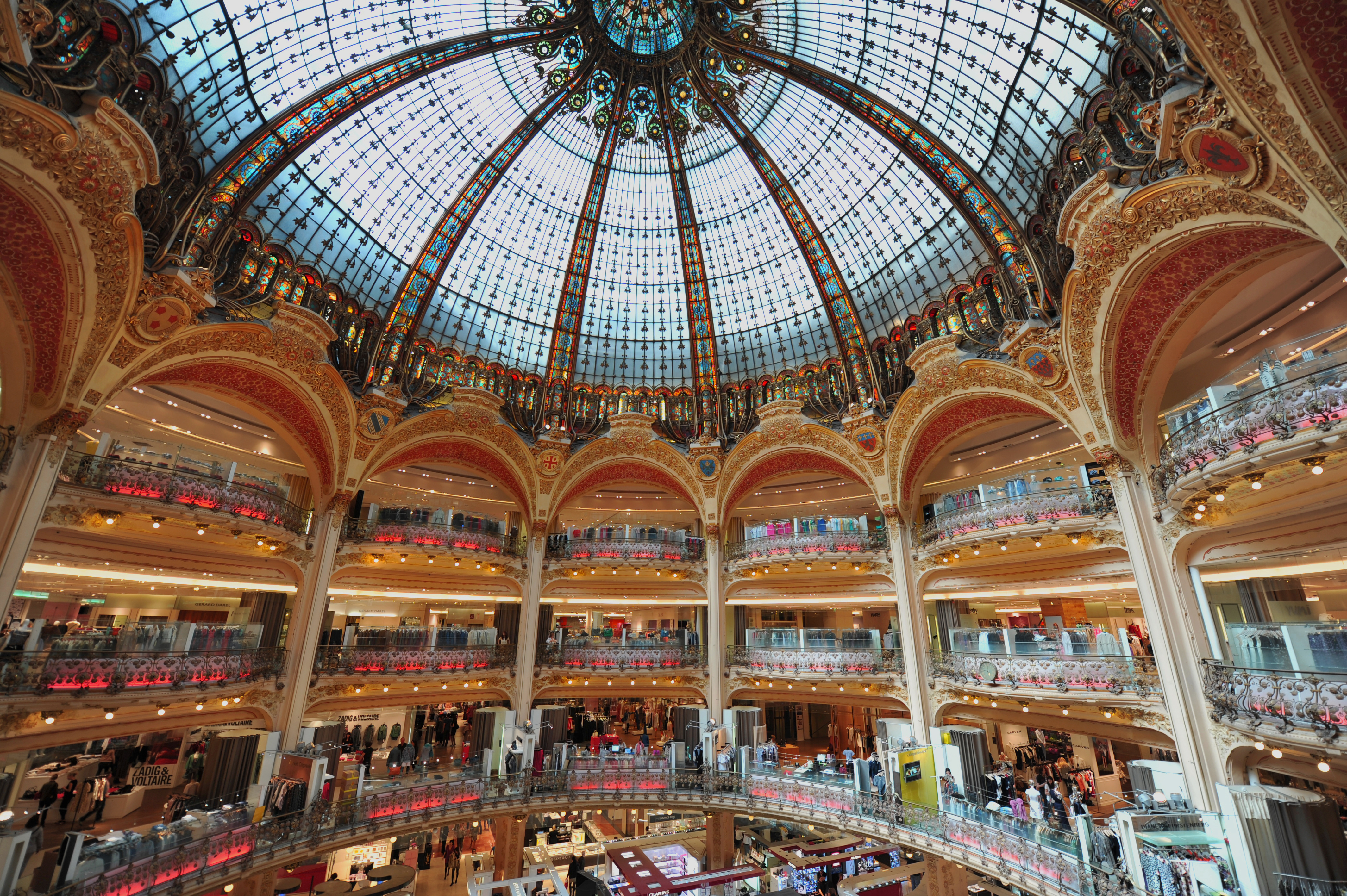 Galeries Lafayette
Can you briefly introduce Galeries Lafayette which you work at?
Galeries Lafayette is a long-established department store with more than 100 years of history and has its main store in Paris, France and 60 stores outside Paris, France. It is characterized by its wide variety of products, and it attracts many French customers and tourists from around world, similarly to historical buildings and art museums in Paris.
What kind of work do you do?
I'm buying ready-to-wear & accessories for Men's designers and Luxury brands, I'm also in charge of the Pop-Up store.
My job consist to build with my management the commercial policy for the market I'm in charge , and then inside each brand select the products will show to our customers during the season, I also work of special collaboration with brands, exclusivity…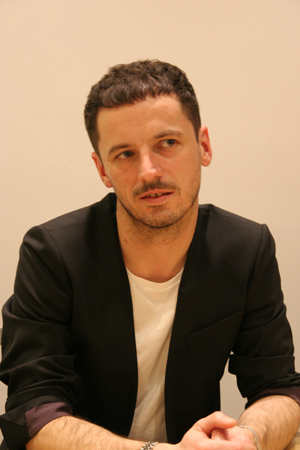 What do you lay importance on when making a purchase?
We are always looking for new products, brands to show to our customers. We wish to offer in stores the best fashionable items with the good balance between creativity and commercial reality.  We visit most of fashion fair, attend most of Fashion Week.  We also collect information from magazine, blogs, social networks . We stay tune with what is happening and where things are happening in order to catch the next trends.
What kind of movement was there in the fashion market and creations in Paris and Europe recently?
Brands that stand out on the market are those that highlight their DNA and their "savoir-faire" , thinking globaly as "Lifestyle".
Did you visit several areas in Tokyo?
Yes. I went to Harajuku, Shibuya, Omotesando, Daikanyama and Nakameguro., but I miss a lot of area I think due to short time stay !
Did you see any difference to Europe concerning select shops?
GYRE in Omotesando was quite interesting to see the way they mix fashion, interior furniture, food, art ….
JOURNAL STANDARD was also interesting.
What did you think about street fashion in Japan?
The first impression I got was that it was very colorful for some and very dark for some others. I like the mix & match of the Japanese fashionista.
You saw several shows. What did you feel from it?
I saw 6 shows but not only,  I also visit more than 12 showroom and one fair show, the schedule was quite intense but I was energized by what I saw.
What do you think about the creations of Japanese brands?
Most of Japanese designers do a great job : the season's big trends was there such as oversize shapes, technical fabrics and the color purple.
There are several elements that act as barriers when a Japanese brand expands overseas, such as size, price and delivery. Is there anything you desire from Japanese brands?
I purchased clothes from a Japanese brand for myself during my trip in Tokyo, the smallest size was a perfect fit for me, in another way most of the Japanese brands I see here stop their sizing in size Large wich is a bit difficult for Europe.
But all the designers I met during my visit were more than up to take this point in consideration and to extend their sizing chart.