Interview & Report

Eriko Ishida / Aki Shimizu
MALION vintage Designer
ERIKO ISHIDA / Born in Chiba in 1989.
Graduated from Sugino Dressmaker school. She worked as corporate designer & buyer for 8years. Then she launched upcycle brands "MALION vintage"with AKI SHIMIZU in 2016. 3 years have passed, she launched new her own brand "ERiKOKATORi" It was named by a grandfather's timber shop.

AKI SHIMIZU / Born in Hyogo in 1983.
She worked at apparel shop at Hyogo after graduating high school.
Then she moved to Tokyo and started to work at apparel brand called "Cher" as a buyer and store manager for 11 years.
She met with ERIKO ISHIDA there.
Being awarded the TOKYO FASHION AWARD 2022, MALION vintage presented a runway show at Tokyo in March 2022, and their first overseas exhibit at Paris in September. Because they utilize vintage wear as material, each item is one-of-a-kind, and although their stance differs from other existing collection brands, their uniqueness and sincere creation matches the taste of the age, thereby gaining fans. We spoke to Ms. Ishida and Ms. Shimizu, designers of this brand expected to have a bright future, on their thoughts having finished their very first overseas exhibit.
First, please tell us how the two of you came to start up the brand together
We worked together at Cher in planning, service, then as buyers of vintage clothes. Because vintage clothes tend to be large in size, we began to resize vintage clothes to make it easier for customers to wear, and/or partially remake them. Through this, we began to think it would be better to give such items added value by giving it a name and establishing them as a brand, so in 2016, it was started as a brand within Cher. Afterwards, in 2017, we became independent, into the form it is today.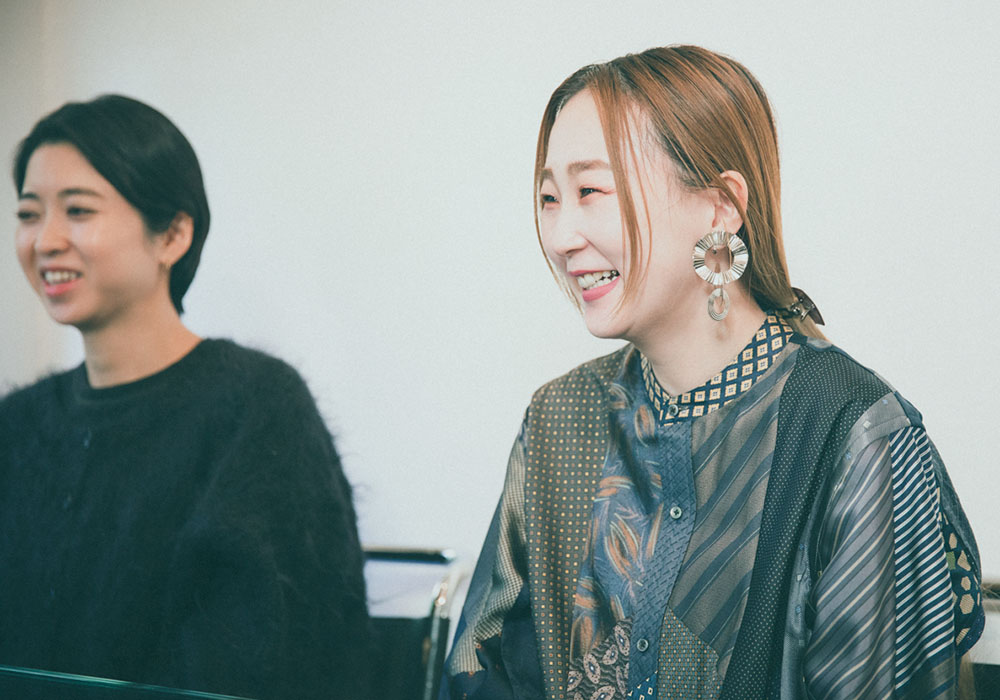 This year the brand has welcomed its 6th year. How has the road been thus far?
We don't have any staff in charge of sales, but even without sales activities, we have loyal customers who are fond of the brand since we were a part of Cher, and have been receiving orders continuously, without a decrease in sales, since the start. In year-to-year comparisons, we have been seeing a slight increase every year, but we are not the type of brand that will show a huge leap in growth, nor do we have such an image of ourselves. The majority of our business is with small individual stores, approximately 10 shops presently, but despite being amid the corona pandemic, we have continued to see an increase in comparison with the previous year, and we hope to continue living a long, frugal life.
We feel you have established a unique position in the market. Please tell us what is it you hold dear in production.
That would probably be, doing everything, including buying of vintage clothes, planning, to designing, together. We place value on creation that is born from margination of both our senses. If we utilize tools such as out-sourcing, we will probably be able to produce more in bulk, but we do not want fluctuations to occur in our production, so even today, we continue to make suggestions ourselves, and we think this is the reason we have been able to continue the brand thus far.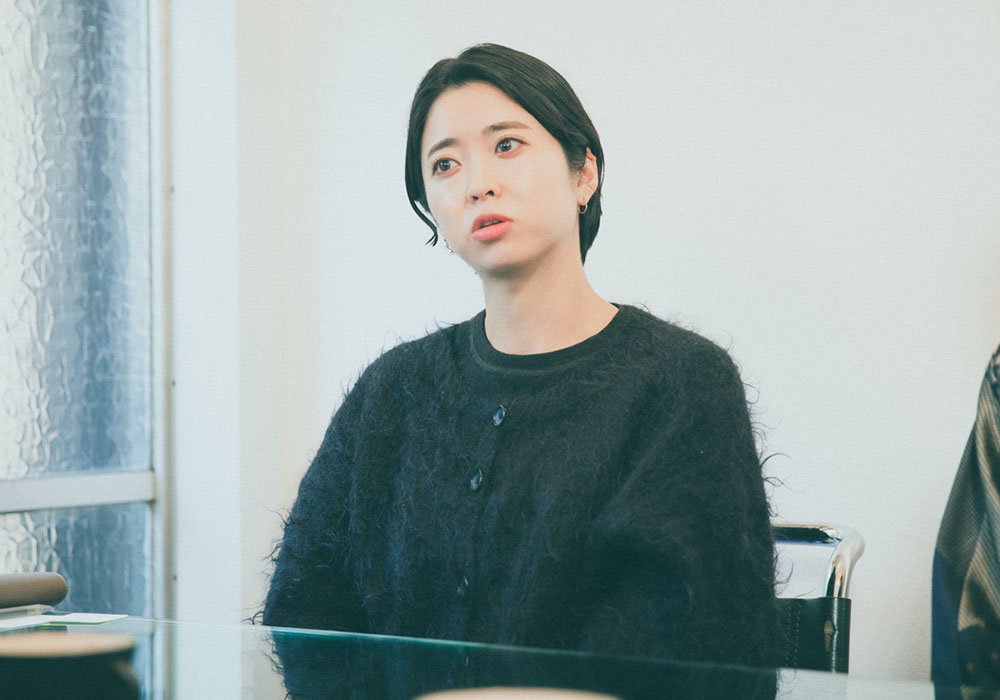 What kind of customers does the brand have?
We have loyal customers from our Cher days, but we also have customers who found out of the brand through POP-Ups at Isetan, etc., mainly in their 30's ~ 40's. We have younger customers too, but because our items are a bit pricey, we have the impression that our customers are mainly those who have a steady job.
Are there any designers whom the both of you have been influenced by?
There are no designers in particular, but we feel motivated in wanting to make something like what we see in vintage wear, all the time. Since elementary school and junior high school, I've always been interested in vintage wear, and never had an interest for high brands. In my case, my mother was unique. She had a hobby of wanting to dress me, her daughter in men's clothing. I think I have been influenced by my mother (Ms. Shimizu).
Has there been any changes in the brand from winning the TOKYO FASHION AWARD 2022?
Many people around us were surprised saying, "I didn't realize you can do such things too!" (laugh). The reason we applied to the award was because, in recent years, we have been seeing designs, remade clothes that are remarkably similar to ours at vintage shops, so we wanted a sort of certification to prove that we were the original. Thanks to winning the award this time, we feel we have been able to clearly differentiate ourselves from others.
Also, when we applied it was still in the middle of the corona pandemic, and it was the 5th year mark since the establishment of the brand, so we felt we wanted to challenge ourselves to something new.
What is the reason for MALION vintage to advance overseas?
It is our impression that overseas markets have a better understanding and appreciation towards remake, so we always had the wish to give it a try. In domestic markets, there is a tendency to place value on clothes that are cute at first glance and being moderately priced. Our retail price is often seen as being overpriced, so we are sometimes faced with price negotiations. This makes us feel frustrated, as we are working hard and giving it our best effort in creating products to sell to a market that does not appreciate our value. Of course, one reason for this is a lack in our efforts in PR or branding, but there also exists a reality that all our earnest efforts, time spent in perfecting the finish, is underappreciated.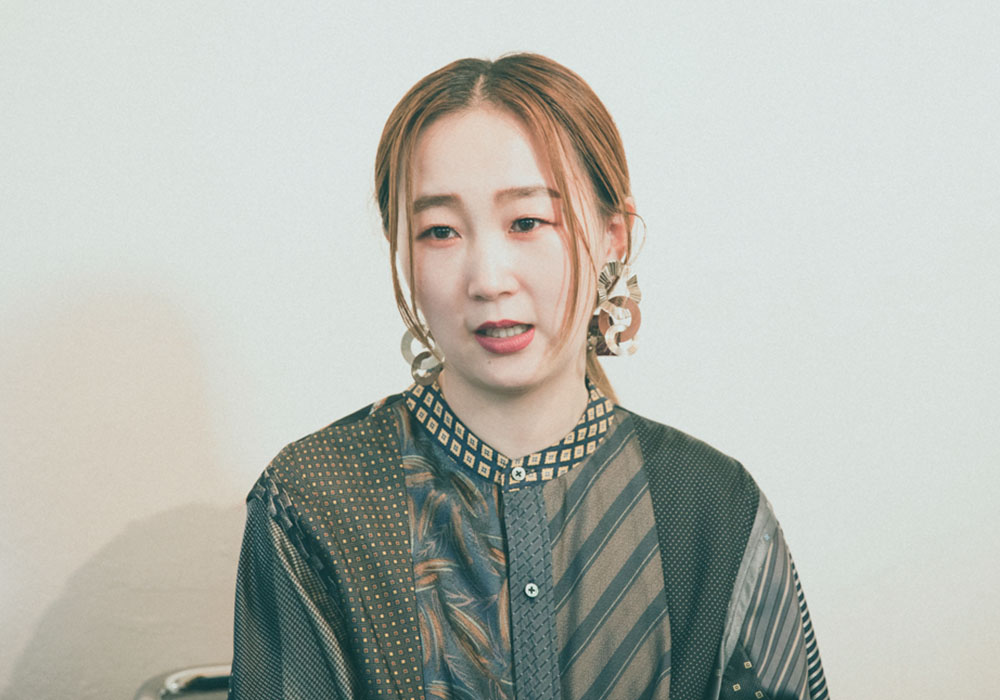 It would be great if the processes behind the clothing, its value would be appreciated in domestic markets too. Having actually exhibited at the Paris showroom, how was the reaction?
Being able to exhibit at the showroom as a winner of the AWARD, has been a wonderful opportunity to test our present situation. We exhibited without changing sizes or grading on purpose as a test, but we strongly felt we need to adjust our sizing. The next time we exhibit at Paris, we intend to expand men's sizes that can be worn unisex. We have been highly praised for our fabric of patchwork vintage wear, and the process itself, so we received many requests for basic style shirts and pants. Furthermore, at Paris, our pricing was not viewed as being especially high, with many people sympathizing with our production process and/or ideas, and we were extremely happy for being praised as being fabulous!
The movement of rebuilding clothes is a worldwide trend, but because the majority is a casual and masculine expression, a brand such as ours with a feminine standpoint is rare, and we are feeling a sure reaction.
What kind of experience has your participating in the TOKYO FASHION AWARD program been for the brand?
We are extremely happy to see how the people supporting the brand rejoiced over the award. Both the runway show in March and the showroom at Paris have been great experiences, and receiving praise from vintage shops that could be viewed as a fellow trader has given us the feel that we have taken a step up as a brand.
A word of advice to those people considering applying to the TOKYO FASHION AWARD, please.
Rather than wasting time going back and forth on whether or not to apply, you should just give it a try!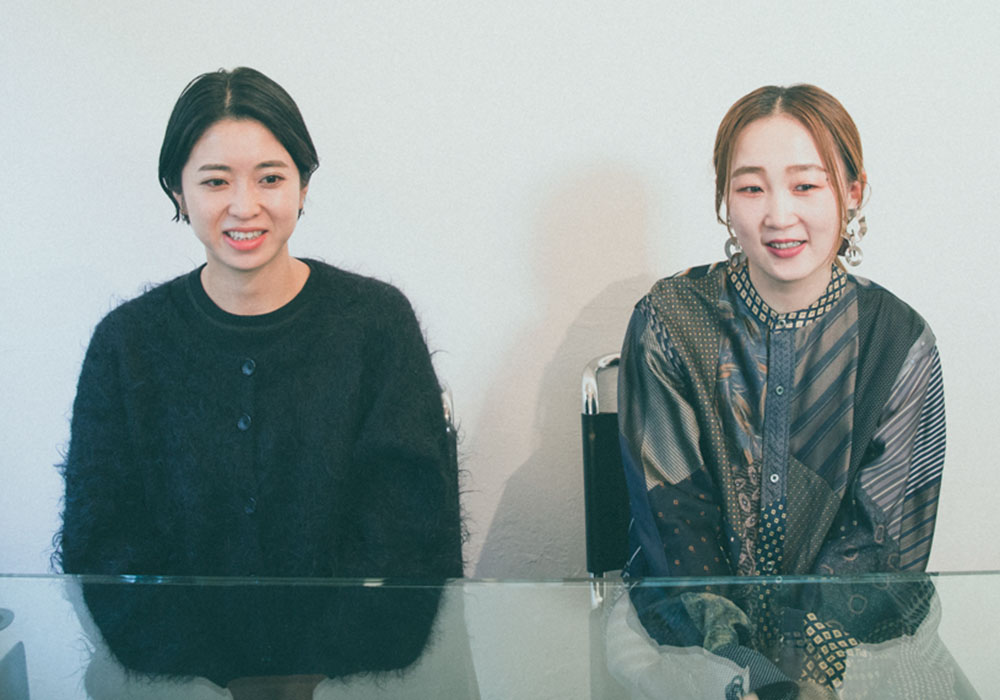 Photo right: MALION vintage, Designer, Ms. Aki Shimizu / photo left: MALION vintage, Designer Ms. Eriko Ishida
Finally, please tell us about your future aspirations for the brand.
Domestically, rather than increasing real shops, increasing sales, increasing accounts, it is our hope to create a production factory of our own. If we have a factory, we can continue to produce even when we become old, and it will also allow us developments in order made. Furthermore, by having our own factory, we wish to raise quality. We also feel the necessity to raise our strength as a brand, and have more people recognize our brand. As for overseas, we feel South Korea and Asian markets are an immediate possibility because of the likeness in body figure to Japanese, but as for sales in the US and EU markets, we are thinking of hiring a sales representative, and continuing to present at Paris.
In addition, as an ambition of the designer, we are hoping to have our favorite artists wear MALION vintage clothes some day!