Interview & Report

EXCELSIOR MILANO Buyer
MBFWT 2015-16 A/W invited guest interview vol.2
EXCELSIOR MILANO Buyer / Massimiliano Nardiello
Massimiliano Nardiello, women's buyer for "EXCELSIOR MILANO," the shop leading Milan's fashion, came to Japan in conjunction with the Mercedes-Benz Fashion Week TOKYO 2015-16 A/W exhibition. We asked Nardiello about the management for the shop which has seen rapid growth despite being opened for just four years, as well as his impression about Japanese fashion.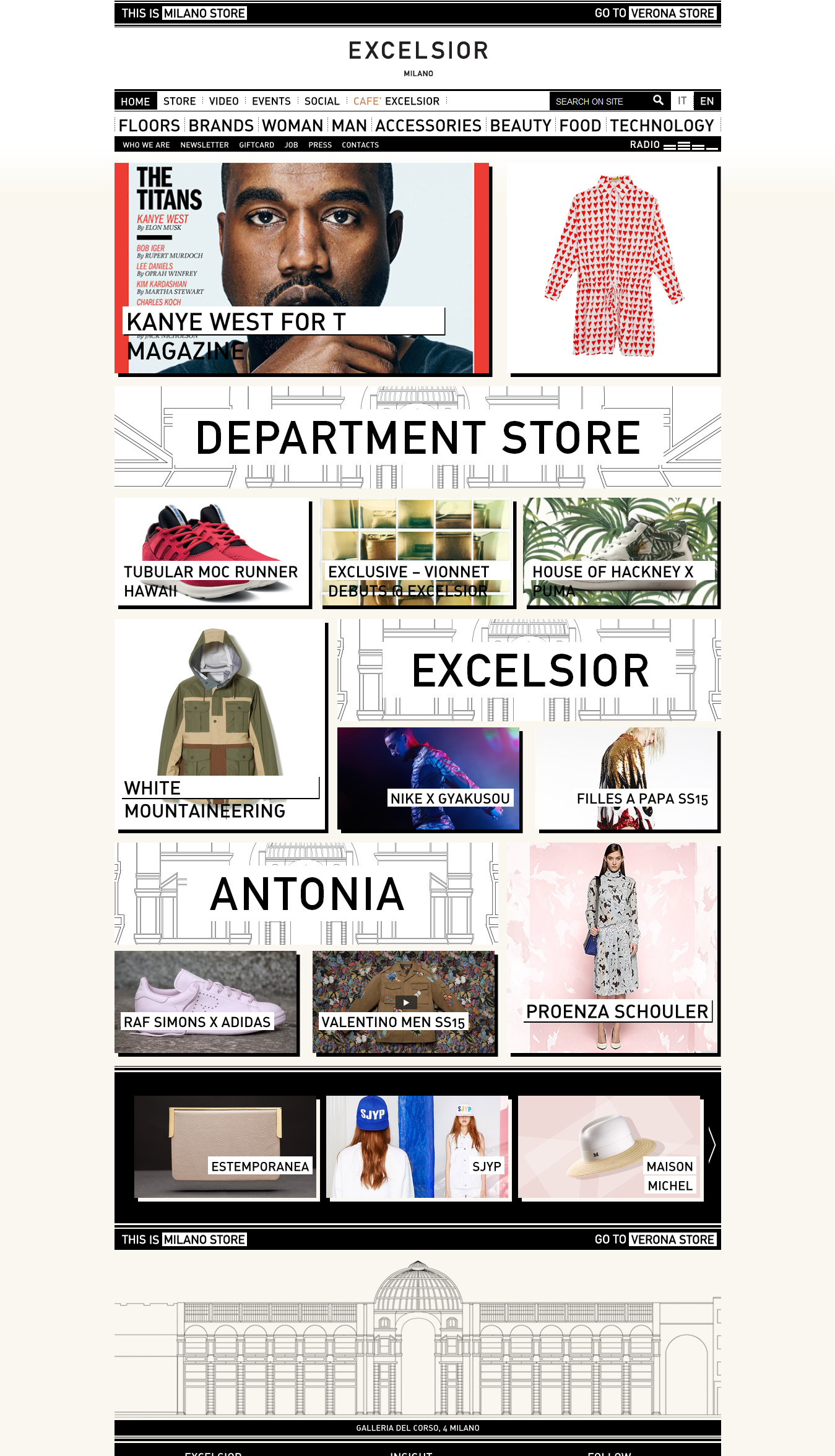 EXCELSIOR MILANO website http://www.excelsiormilano.com
How many times have you been to Japan?

Although I have been to Asia before both for buying and on my own private time, it is my first time to come to Japan. Japan has its own unique cultures and traditions that are not found in other Asian countries, and I am able to have a very interesting time being able to experience this all in person through this trip.
What type of research did you do after the invitation from JETRO was decided?

I gathered information from friends and acquaintances who had been to Japan before, and made a list of shops and brands I should check out. Although I am personally a women's buyer, since there are in-house men's buyers that frequently come to Japan, I often hear stories of Tokyo Fashion on a routine basis. I looked forward to being able to having business talks with distinctive brands.
Did you feel anything in Tokyo's cities and culture?
There was less of a difference than I had expected between the cities of Tokyo and Europe. However, the people who walked the streets were all completely different, and I was surprised at the dress of Tokyo people. There was no sense of excessive decoration as with Europe, everything seemed to have a good taste with a moderate balance, and there were many people who seemed to be enjoying fashion freely. When looking around the shops of Tokyo, I felt that each had its own personality, and I also felt the free sense towards fashion from these shops.
After visiting some of the exhibitions, what did you think of the Japanese brands?
I was able to see the great jobs that Japanese designers do. They firmly perform research and incorporate the latest trends and concepts in details expertly. I guess you could call it the manufacturing DNA unique to Japanese designers that can't be seen in European designers. I felt that there were many brands that skillfully took a sporty or casual style and made it sophisticated for fashion.
What sort of areas did you feel were specific to Japanese designers in particular?
The sense of charm unique to Japanese brands with a design that is not too excessive yet not too serious left me wanting to see more. Products are also designed down to the finest details, so that is something to look forward to. There are many brands that take advantage of the men's-like clean textiles in a women's style, and I also felt a good sense in the way materials were used.
What did you think of the Tokyo Fashion Week?
Different from fashion weeks in the west, the Tokyo Fashion Week had exhibitions and events held at various areas other than the main venue, which gave off a fresh feeling. In addition, because exhibitions are held at their own unique venues, I was able to have thorough business talks with each designer in a calm atmosphere. The productions of the shows weren't too flashy and were easy to watch due to a focus on the clothing.
Please tell us about "EXCELSIOR MILANO".
EXCELSIOR MILANO was opened in 2011, and is operated by the major retail group Coin Group. Up until now, Coin Group has targeted the middle-class layer, but through the business alliance with Milan's famous boutique "Antonia" acting as a consultant, EXCELSIOR MILANO was started as a concept shop targeting the upper-class layer under a creative team composed of 12 people.
What type of city is Milan now with EXCELSIOR MILANO?
Although the largest reason EXCELSIOR MILANO was opened was due to the receiving the business commission from Coin, EXCELSIOR MILANO was opened with the goal of becoming the spot to symbolize Milan as a fashion city. The image for Milan is not only strong for fashion, but for business and tourism as well, unfortunately it has not been evolving as a city since the 1990s. Among these circumstances, I would like to develop EXCELSIOR MILANO into a spot for constantly transmitting new fashions.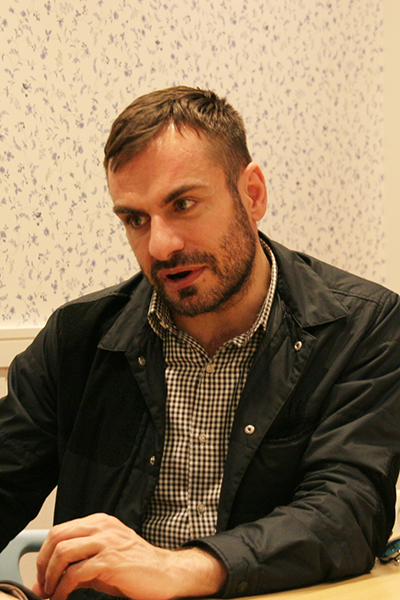 What is something you place importance on in managing the store?
There are no predetermined rules. Simply, each and every staff member at EXCELSIOR MILANO has a clear image of their customers. Buyers always conduct buying on a basis of understanding how customers will feel about the products they choose to buy, as well as what the customers will want next. In addition, products are not simply separated by brand when exhibited within the shop, but are rather presented as a mix of a variety of brand products. For example, as a trend of 70s fashion had come up during last year's autumn and winter seasons, the presentation within the shop was a mix of a variety of brands with a floral theme. As the video played within the shop is renewed each season, customers are able to shop while enjoying the image and styling that we propose to our customers.
Finally, please tell us about the future company outlook for EXCELSIOR MILANO.
Talk of new projects and collaborations are increasing on a daily basis, and we are planning to increase the current creative team of 12 people to 30 people in the near future. We also have plans to open up new stores overseas. I want to continue to make a shop that is constantly evolving, rooted in the local area and backed by local people in the future as well.
Interview by Shinya Miyaura (Secori Gallery)