Interview & Report

Satoshi Yamane / Asami Yamane (F/CE.®)
TOKYO FASHION AWARD 2018, Award Winning Designer
Satoshi Yamane: Born 1975
1997-2003 Designer for MENS BIGI
2003-2007 Built up Crocs Japan for Sales and Marketing manager
2007-2009 CROCS global branch -Regional Product Line Manager for Apparel Gear and Director / Chief Designer - Asia Creative team Department
2009 Establish OPEN YOUR EYES INC. - Investor/ Creative Director
2010 Establish F/CE brand under the OPEN YOUR EYES INC.

Asami Yamane: Born 1977
2000-2013 Buyer, Womens PR Manager at Ciaopanic
2013 Join to OPEN YOUR EYES INC for Womens Designer
The designer couple, Satoshi and Asami Yamane, whom started their brand as ficouture in 2010, travel to a different country every year to incorporate inspirations gained from their travels into travel gears, such as bags and downs. In 2016, changing the brand name to F/CE.® and starting a clothing line, they are changing directions towards transmitting their world view more strongly, while maintaining the integrity of the specs and functions of their products, which they have always held dear. We have interviewed this couple, whom have nationally and internationally appealed the advances of their brand, through winning the TOKYO FASHION AWARD.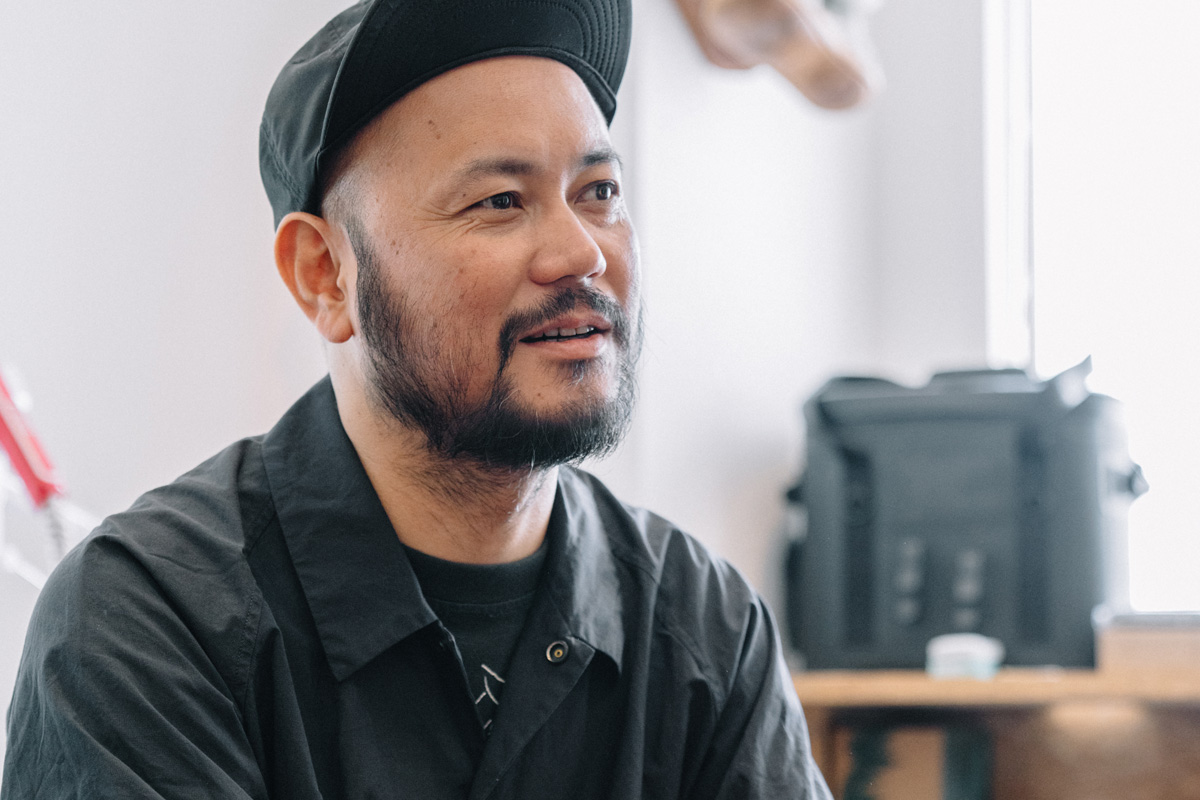 Please tell us the background behind how the brand came to be.
Satoshi Yamane(Satoshi, hereinafter): Originally, I was a designer at an apparel company, then worked at the Japan branch of an American shoes maker for 7 years, and then started my own brand in 2010, under the name, ficouture. I've always enjoyed travelling, but there weren't any useful bags which I liked, so I decided to make them myself, and this became the start of the brand.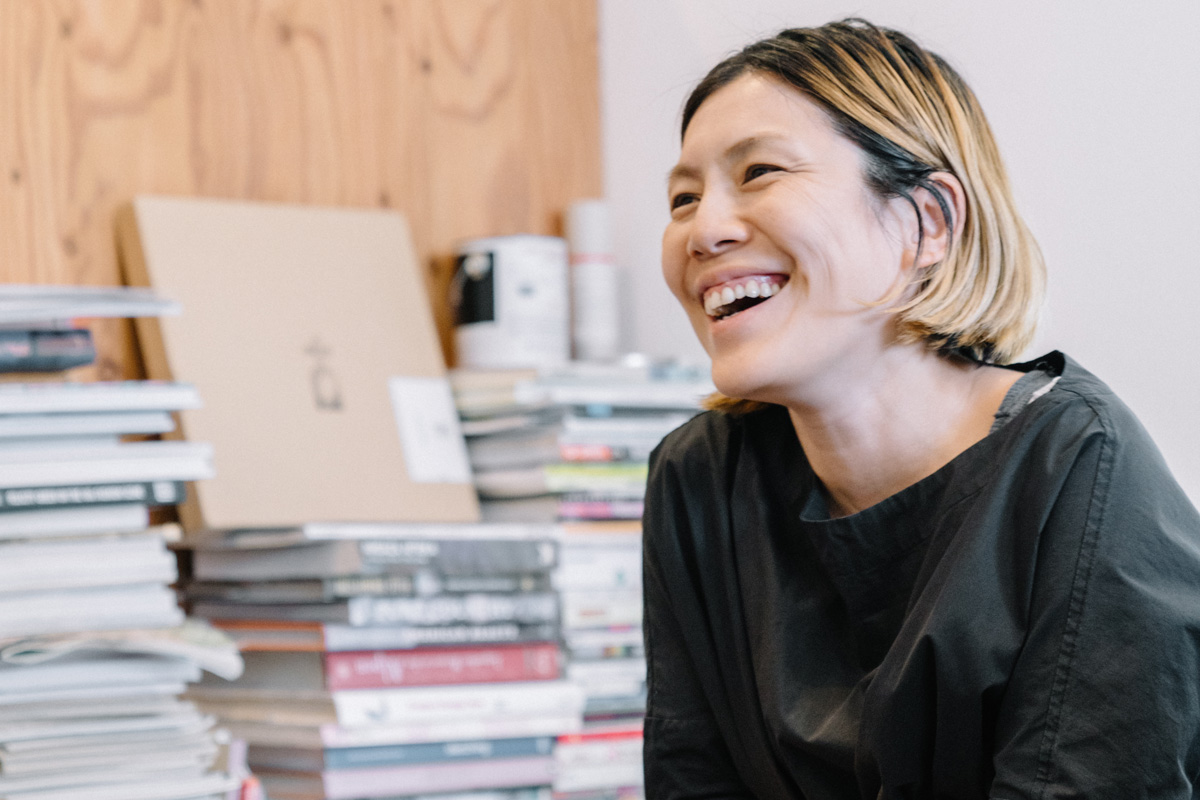 We've heard, the countries you've visited are your seasonal themes, is this true?
Satoshi: Yes. We usually develop 2 seasons of collections under a theme derived from the country we've visited. The selection of which country to visit is by chance, from movies or music, books, etc., but when we actually go there, we always find all sorts of interesting things in a wide variety of genres, such as art, music, culture or history. That's why we make it a point to make our creations through digging down deeply into our experiences, things we've seen from actually going there.
Asami Yamane(Asami, hereinafter):  However, in our case, our perspective is a bit different from others. For example, our last theme was France, but I think our focus was far from what people usually imagine when they think of France (laugh). We are not aiming for that on purpose, but in most cases, those things we find while travelling around the country we visit becomes the theme. This time's theme, "fishermen of the Basque Country", was one which we derived at from actually visiting the quaint streets and unique culture of this autonomous province. We get more ideas during our travels than when we are in Japan.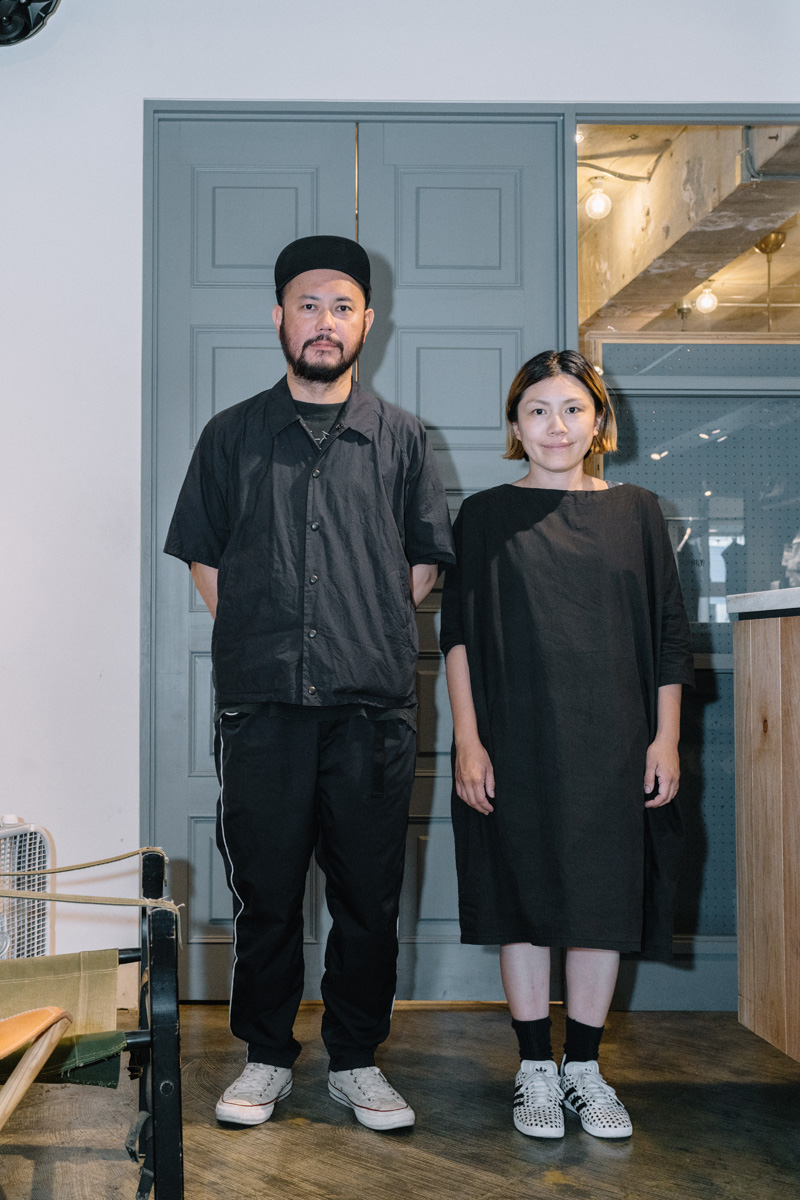 Incorporating inspirations gained at foreign countries into creation in itself is not rare, but F/CE.® is unique in that it incorporates it into functional aspects of clothing or products, isn't it?
Satoshi: It's a bit strange, isn't it (laugh). But in truth, when you're actually travelling, functions or specs are extremely important, and I've always had an interest in tools, so I have a strong tendency to design functions. However, rather than functions which are clear in sight, I hope to design clever functions which only become apparent when explained, such as a waterproof shirt.
Asami: Whenever we go on our trips, we make it a point to use bags and clothes we've made, and from actually using it at each location, we often update those points which were inconvenient. Also, for example, when we went to a country where it rained every day, all our photographs are that of wearing raincoats, which makes us think, it would be great if there were better looking raincoats, so we incorporate that into the collection.
Satoshi, aside from being a designer, you are also presently active with band activities. Does music have influence on your creations?
Satoshi: I've never really thought of it, but one of the reasons why I started my own brand was because as a company employee, I didn't have the freedom to do band activities. Both have in common my need to pursue what's good, but to me, music is something I can do freely outside my work, whereas on the other hand, the brand can't go on unless it is valid as a business, so within my mind, the two exist separately from each other.
Earlier this year, you presented your first runway show during amazon Fashion Week TOKYO as an award-winning brand of TOKYO FASHION AWARD 2018. How was that?
Satoshi: Until recently, we were a brand which sells individual bags and/or gears, but from hereon, we wish to shift in the direction of conveying our world view in totality, and we felt, winning this award would be a good opportunity. With this in mind, we tried out all sorts of new things, including increasing the number of items we create, and doing the show was one of such new challenges. Not only was it a huge plus in increasing the level of acknowledgement of the brand, but there aren't many opportunities for the whole staff to come together and work as one towards a common goal like a show, so our staff's motivation rose quite high.
Asami: Doing the show meant having many models wear our clothes, so tensions got pretty high from the fitting stage (laugh). Also, this time, there was the premise that we would be doing this show, and we were conscious of making clothes which would look good with the models walking around in them, so for better or for worse, I think this process was different from our usual method of creation.
Please tell us your future aspirations for the band.
Satoshi: From here-on, we hope to distribute our bags and downs, which is our roots, more in overseas markets. Recently, we've hired a staff whose forte is overseas communication and business. Our environment for overseas transaction is coming into place, and along with it, results are showing. However, for full-fledge overseas developments, we need to establish local distribution centers, which is the problem which now confronts us. If we establish a base in the US or Europe, we can clear problems such as customs duty, and for our way of creation, of traveling around the world, I think this will also work positively in creative aspects.
Interview by Yuki Harada / Translation by Aiko Osaki
Photography by Yohey Goto (interview)