Interview & Report

Mikage Shin
MIKAGE SHIN Designer
Mikage Shin was born in Tokyo, Japan, between Japanese father and South Korean mother, in 1991. In 2014, Mikage graduated from Waseda University in Japan and entered Dentsu as a marketing planner in 2014. Since she could not give up her dream, Mikage quit the company and went to New York to enter PARSONS the New School for Design in 2017 to fulfill her dream. Her works have been on VOGUE ITALIA, ELLE, Teen VOGUE, VFILES, Refinary 29, L'OFFICIEL LITHUANIA and more magazines since she was still undergraduate. She also got interview by NY1 Spectrum TV News in 2018 as an international talent.

In 2019, Mikage graduated from PARSONS and launched her own brand MIKAGE SHIN as business, at New York. She achieved PFW 2020, NYFW 2020 and more shows successfully.

The 20th century's art history and 21st century's social problems highly inspire her avant-garde designs. Since she firmly believes that fashion definitely can promote self-confidence and change their life greatly, she is creating best clothes today.
MIKAGE SHIN, starting up the brand in New York in October 2019, presenting a runway show at Rakuten Fashion Week TOKYO for two consecutive seasons, in 21AW and 22SS. Her sure creations born from her rich intelligence and keen sense, aspirations are rising for her to become the next leader of the Japanese fashion industry. We talked to the designer of this attention gathering brand, Ms. Mikage Shin, on her feelings towards the brand, and her upcoming 22SS collection.
First, please tell us how you came to start up the brand.
Because I always had a strong dream towards becoming a globally active designer, I decided to go to PARSONS the New York School of Design in New York. Utilizing my experience of participating in joint shows for eight times at New York and Vancouver fashion weeks, I started up the brand from the 19AW season, with an official start doing an exhibition at Paris in the 2020AW season. With the outbreak of the global pandemic in 2020, moved the base of activities to Japan, and am continuing from here. Starting from this season, we have laid down an annual three season system, and have just presented our 22-preSS collection accordingly.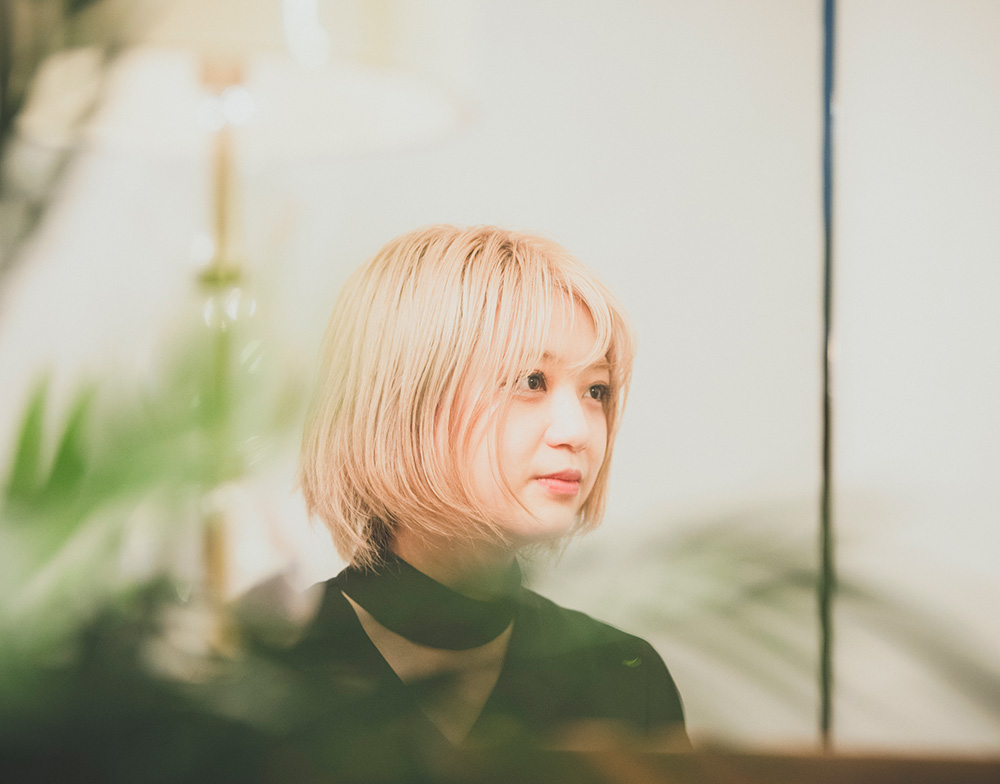 Please tell us the concept of the brand.
Ever since the start of the brand, it has been my wish to make it a brand which brings out the inner strength, intelligence of people. I place importance on being a brand that backs up people's wishes to be themselves through fashion which is an art form. To enable people to enjoy the creative process of choosing clothes, coordinating styling, we suggest genderless styles. My hope is to continue being a brand which enables people who wear our brand to feel positive about themselves, but it is true that not all people can resolve their complex through clothes, so at the same time, I also feel people do not necessarily have to feel positive. But if people can feel good and learn to like themselves as an avatar wearing my clothes, as a two-dimensional art piece, I feel it could be a salvation to someone.
To you, what is "fashion"?
Fashion is a thing in the center of life. There is fashion for each generation, trends that reflect social conditions, and I think fashion is something that reflects a person's lifestyle, something which visualizes a person's life philosophy. Externally, it is a communication tool to express oneself, whereas internally, it has the value of reflecting upon oneself through contemplating why one chose those clothes, what philosophy of the brand attracted you to that brand.
I am very interested in the way you view fashion academically. What is your source of inspiration?
I suggest my collections with a combination of philosophical aspects and visual aspects. As for philosophical aspects, I am inspired by social conditions, social problems. As for visual aspects, I personally prefer art with visual unbalance, so I am stimulated by various constructions and/or contemporary art.
Please tell us the theme of the 22SS collection you will be presenting this term.
I can't tell you everything, it's a sequel continuing on from "invisible visible" of 21SS, "The Process" of 21AW. In 21SS, I chose the theme "visualization of problems" due to the dense feel people were engulfed by because of the corona pandemic, in 21AW, I chose the theme "this is just a waypoint in life, so let's stay strong and survive it", as a message. For 22SS, I've chosen a theme focusing on the future. As for the collection, we have been increasing the creation of textiles, and from 22 preSS, we've used sustainable materials in over half our items.
What is the reason for adopting sustainable materials aggressively?
Because I don't want fashion to be seen as a villain. Rather than because it's good for the atmosphere, I do it because I don't want to decrease the value of the clothes, I've made with all my might due to contexts other than fashion. It is difficult to realize a completely correct SDGs that is correct from 360 degrees regardless of whose point of view, but I would like to do everything I can do. In the near future, I think there will come a time when everything is sustainable, so I am pursuing sustainable art expression. Alternatives in sustainable material have been increasing, and it has been a season in which I thought of design based on materials.
That sounds exciting and makes us look forward to seeing your collection. What ideas do you have for the runway show?
I've made it to be an expressive production to convey the message of the season theme. We intend to show the multilaminar of the brand, with the same team as the last runway show. I would appreciate it if you would pay attention to the casting of models and stylings. I hope to share the electrocution-like tension of a physical show with the guests.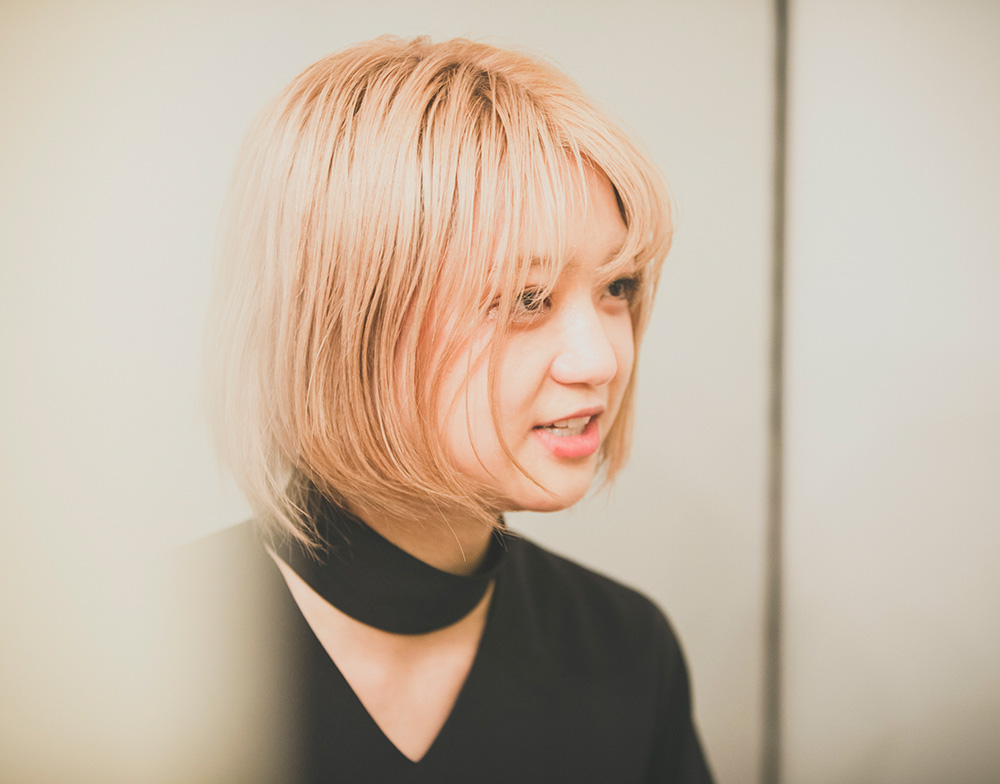 Finally, please tell us your future prospects, as a brand and as a designer.
As for the near future, as an action with my attention turned to the acquirement of global markets, I'd like to apply to all sorts of competitions, compile awards to utilize as a guarantee of the brands creativity. Furthermore, I intend to continue presenting runway shows in Tokyo, but I also hope to present individual shows at Paris and other overseas cities. Once the corona pandemic settles down, I plan to resume exhibitions at Paris. As a designer, there are so many things I want to make, so I intend to study and go on with MD formation based on the brand's growth phase.