Interview & Report

Show your imagination with 100 PITTA!
Can masks become the "real" fashion of the future, like glasses, which used to be medical devices?
PITTA MASK has sought to bring about a paradigm shift that turns masks into fashion before anyone else, long before the world gets caught up in the chaos of COVID-19.
Once you have PITTA MASK, your talent is stimulated.
It's full of creative inspiration that brings innovation to the world.
#Un-Mask Your Creativity With PITTA
PITTA MASK supports young creative talents who will innovate the world in the future.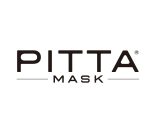 Wear a Mask well!
Comfortable to wear. So you can enjoy it.
Students enrolled in the fashion department of Vantan Design Institute create 100 types of couture masks with free ideas. Open to the public on PITTA MASK official Instagram in late March.
Click here for PITTA MASK official Instagram!
https://www.instagram.com/pitta_mask/