Interview & Report

Ryota Iwai (AURALEE)
FASHION PRIZE OF TOKYO 2019, Winning Designer
Born in Kobe in 1983
2015 Launched own brand "AURALEE"
2017 Opened directly managed store in Aoyama
AURALEE, being highly praised from industrial people also for their original textile particular even to raw materials, and designs which expertly express the air of the time. Started in the 2015 S/S season as a brand which branched out from a textile wholesaler, continues to grow rapidly, including opening a directly operated shop at Aoyama, Tokyo, in 2017. Being selected as the 2nd FASHION PRIZE OF TOKYO in 2018, and having carried out the brand's collection debut at Paris the next year in 2019, we interviewed their designer, Mr. Ryota Iwai, whom has become a designer representing Tokyo, both in name and reality.
From when did you want to become a fashion designer?
I had been interested in clothing since I was a student. During high-school, I was working part-time at a used-clothing shop, so back then, rather than becoming a designer, I had stronger hopes to one day owning my own shop. But I gradually became interested in making clothing, so after graduating from university, I began studying at a night school specializing in clothes design, and afterwards, began working as an assistant at a knit brand called NORIKOIKE. After that, I worked as a designer at a certain brand, but because I had always had an interest towards textiles, I took up the invitation from the president of a textile wholesaler and joined the present company. And in 2015, we started up AURALEE as a new brand of the company.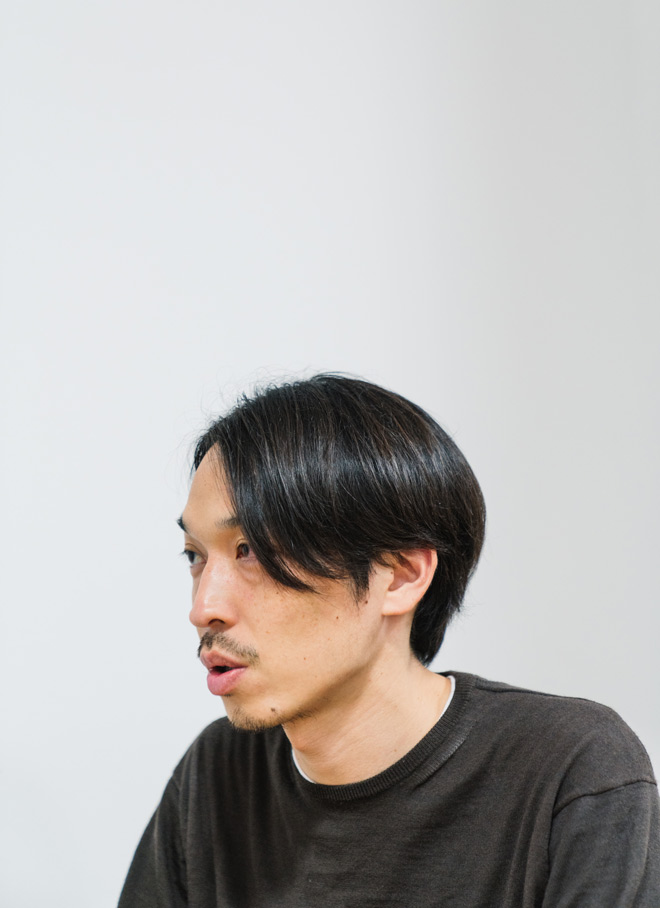 What got you interested in textiles?
The first brand I worked at, NORIKOIKE, was a brand which created their own original threads, and this enabled me to study about textiles from scratch, which got me started. I've been influenced by this brand in a variety of ways, such as carefulness towards things and elegant design. When starting the brand also, in order to survive among all the existing brands, I had decided to utilize my particularities towards textile and silhouettes which I had nurtured during this time, as my weapon.
How do you create your seasonal collections?
Rather than establishing a seasonal theme, in most cases I tend to start by building up an image of a textile by its feel or texture, dye, weave, or processing skills. In the case of cotton or wool, I go around to visit each weaver to convey my image directly, repeatedly going through communication and trail-and-error to create a textile. We've been working with most of the weavers since our first season, and under the major premise that we are being supported by the high quality production of Japan, we place importance on building a relationship of trust with our partners, by staying in close communication as we proceed to work together.
We've heard you even travel overseas to look for raw materials.
Yes, that's true. For cashmere or camel, I go to Mongolia, and for wool I go to Australia or New Zealand to see. I usually go to the same places, but rather than sitting down to do business immediately, I tend to go thinking of it as a face-to-face meeting. No matter what the thing is, in the end, our line of work is based on relationships with others, and from a purely business point of view, I'm sure there are many brands/companies whom are much more profitable business partners than we are. All the more reason why I make sure to fully convey our wish on how to use the raw materials because we wish to make good quality products.
What do you place importance on when applying the completed textiles to your clothing?
Because we make and use all original textiles, the final product which comes from the weavers is something we've never seen before. Of course, I think about the designs while the textiles are being made, but it's not rare that the completed textile ends up not matching the design I supposed for it, and in such cases, I change the design according to the textile. I always create in such a way, but I always go through repetitive trial-and-error regarding the balance between textile and design. Even now, it's very rare that it all comes together in just one trial (laugh).
Photo by Shoji Fujii
Fillm by Yohei Haga
AURALEE 2020 Spring & amp; Summer Presentation at Lycée Henri-IV HIGH SCHOOL in Paris
In 2017, you opened a directly operated shop at Aoyama, Tokyo. Have there been any changes due to this?
The biggest change is that, thanks to opening the shop, I've become conscious of showing the brand as a collective. It is a big thing for the brand to have a place to express our world view, and I think, becoming conscious of the brand's world view has connected into all our activities thereafter.
The 2 seasons of collection presentations at Paris as the FASHION PRIZE OF TOKYO award winner was indeed also such an opportunity to express the brand's world view, wasn't it?
That's true. However, with mostly high quality, neutral items, our clothes do not have a powerful individuality, so there is no use in forcing ourselves in trying to make it look powerful. Rather than stretching up, we were conscious of doing an expression befitting ourselves, so I formed a team with people whom understand my way of thinking, and consciously selected everything, such as venue, to match the mood, attitude, air of the brand. For example, for the presentation of the 2019 A/W collection held in March, I chose atelier Brancusi at Centre Pompidou as the venue, because I felt that the artistic style of the sculptor Constantin Brancusi, of expressing the true nature of things without being overly decorative, matched our brand.
AURALEE 2019 Autumn & amp; Winter Presentation at Atelier Brancusi Center Pompidou, Paris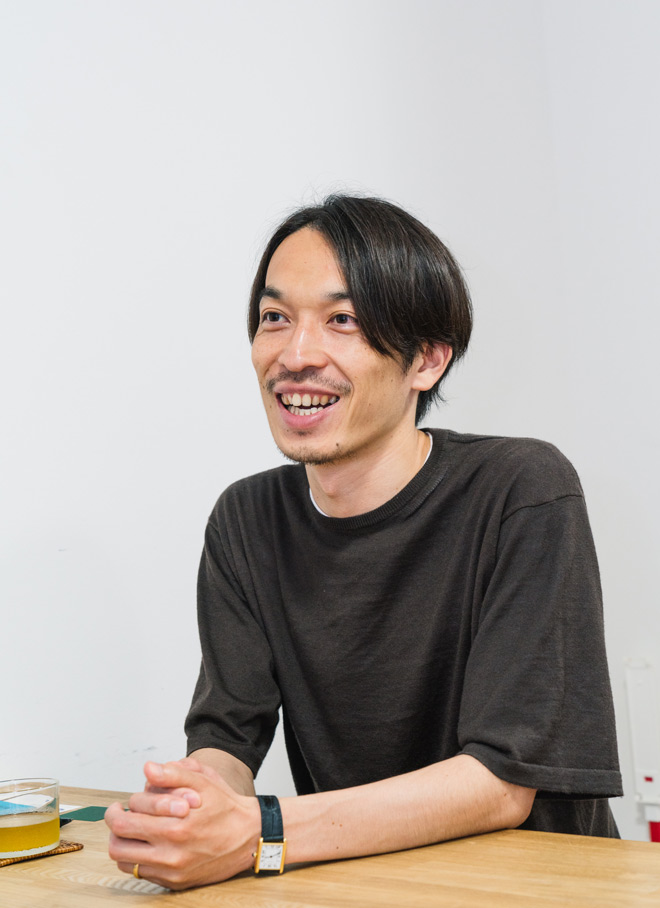 Please tell us your future aspirations for the brand.
Under the premise of continuing to produce high quality products, I would like to put more strength into introducing the world view of the brand. I intend to continue overseas presentations, but at the same time, as a means to express our appreciation to those people in Japan whom have supported us along the way, I intend to keep in mind presenting shows at Tokyo also.
Interview by Yuki Harada
Translation by Aiko Osaki
Photography by Yohey Goto (shooting)