Interview & Report

SIRUP (Artist)
RakutenFWT 2020 S/S Official Music Ambassador
SIRUP casts a spell on his listeners with his phantasmagoric vocal style, groovy sound that stimulates the five senses, and unique world view of his lyrics. In May 2019, he released his 1st album, "FEEL GOOD", with "LOOP" which has recorded an amazing over 10 million replays in YouTube, and "Do Well", known as the TVCM song for Honda "VEZEL TOURING", which ranked 7th place in the Oricon weekly ranking, and still extending his 5 consecutive months rein in the Apple Music R&B chart. And with his first ZEPP performance (Tokyo/Osaka) scheduled in December sold out, he is presently creating a stir.
As the Official Music Ambassador of Rakuten Fashion Week TOKYO 2020 S/S, Mr. SIRUP gave a special live performance at the OFFICIAL NIGHT PARTYheld at the WOMB in Shibuya, Tokyo, on October 19th (Sat.), during the fashion week term. To SIRUP, whom is gaining many fans since his debut in 2017 with his original style based in R&B, soul and hip-hop, we asked a variety of questions, including the relationship between music and fashion, his particularities towards stage costumes, preferences in his private wardrobe, etc.
How did you feel when it was first decided you would be appointed the Official Music Ambassador of Rakuten Fashion Week TOKYO 2020 S/S?
I was aware of fashion week, but my understanding was that it was the workplace of my friends doing fashion related work or models, so when I was first approached for the position, I felt uncertain whether I was up to the part. I'm friends with Ms. iri, whom was appointed the music ambassador previously, but I hadn't especially spoken to her about it, so in all honesty, I had no idea what I was supposed to do (laugh).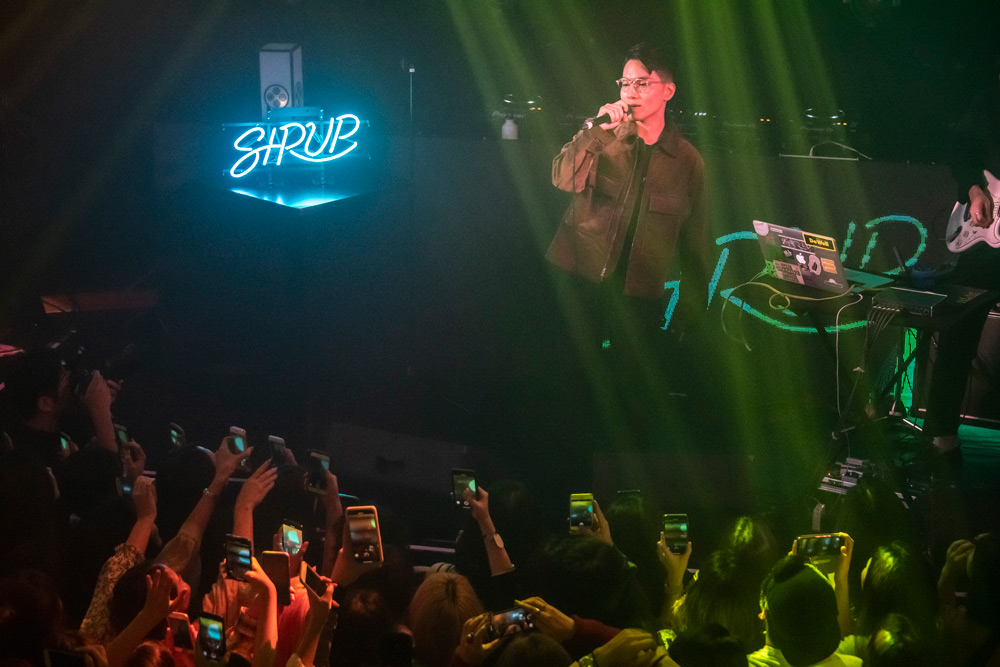 You did a special live at the OFFICIAL NIGHT PARTY. How was that?
Everybody seemed to truly enjoy the party. I really felt everyone's passion, and it turned out to be a really hot night! I had fun. Personally, WOMB was where I did my first live as SIRUP approximately 2 years ago, and the main sponsor of that event was YonYon, whom I performed with this time, so it was quite moving for me.
It is our idea that music and fashion are closely linked to each other, but what is your opinion on the relationship between the two?
When one looks back on history we find, there's always a certain style which is in-trend when this or that music was popular, and I think, music and fashion are connected psychologically. There was a time I myself chose my clothing and hair style, referring to the style of the neo-soul artists of the 1990s, and it might be true that I've come in touch with fashion through music as the doorway.
When did you become conscious of fashion?
I'm not sure how conscious I was about fashion, but my mother once told me, even when I was around 5, 6 years old, I was the kind of child that tried to throw away the overalls she made me wear in the garbage because I didn't like it (laugh). I remember I was extremely particular about the things I wear. When I was in elementary school, adidas was in-trend, and I remember I was particular about wearing jerseys with 3 lines and wearing clothes with my favorite batman printed on it.
Please tell us also about the particularities you have regarding the costumes you wear for your performances as an artist.
As for the costumes I wear in my music videos and one-man lives, I discuss with the stylist and decide. The style pretty much changes every time, but basically, I try to dress in a mature style with a bit of street taste. Mobility is also an important point. But the most important point, I think, is to convey my personality as an artist through fashion. For example, in music videos, I decide on costumes according to the world view of each song, but under any circumstance, I make sure the style doesn't sway afar from my artist figure as SIRUP. Furthermore, this is something that can be said about music also, but I try to be true to my emotions and/or impulses, rather than thinking too hard. So, I myself am sort of excited about how SIRUP's fashion will evolve from here.
So, fashion is one of the factors which structure your expressions or work.
Yes. Even if something is in-trend, or is something I like, if it doesn't match my music, I make sure not to use it as a costume. Recently, due to an increase of opportunities to perform in live-festivals, I've also had an increase in opportunities to look at photographs taken during my performance and think more about what fashion to wear the next time. Also, this is something which can be said particularly about the costumes for when I'm performing, but I'm conscious about choosing a style which doesn't alienate me away from my listeners too far. For example, I'm conscious of maintaining a total balance, like wearing sneakers when wearing a jacket, or keeping my tops light and casual when wearing leather shoes.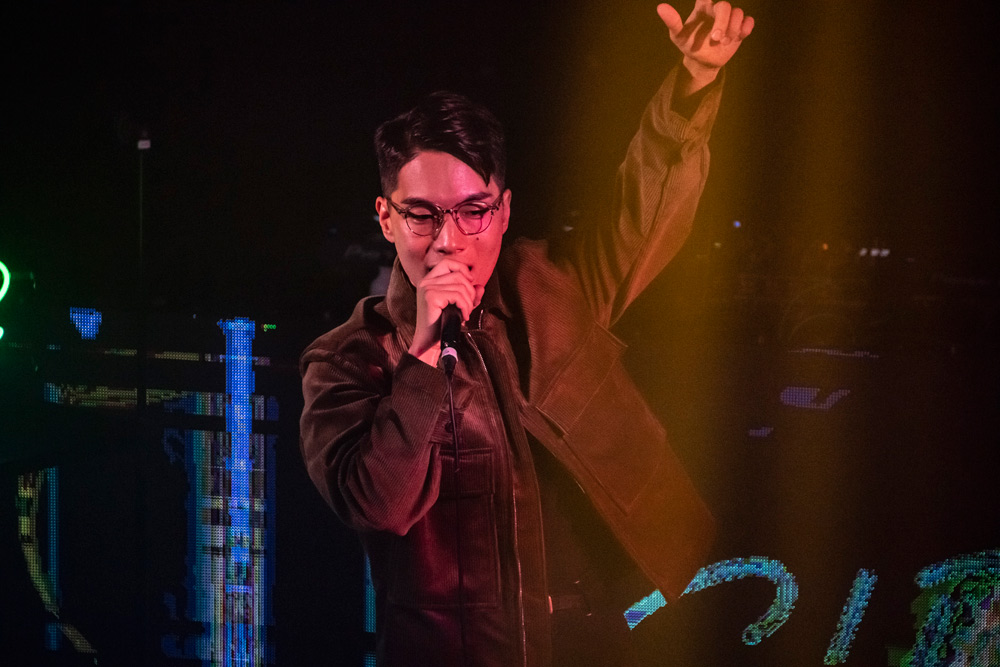 On the other hand, what is your private wardrobe like?
My thoughts behind my private wardrobe is completely different from that of my costumes, and I tend to choose relaxing clothes. I don't like carrying a load of things in my hands, so I tend to be extremely particular about the number of pockets (laugh). Personally, I'm not very fond of flashy designs, and I think I tend to place importance on silhouettes, texture, functionality, etc. Also, I often wear the clothes of my friend's brand.
How do you acquire information of fashion?
I usually check Instagram. I check-out the accounts of the brands I like or people whom dress in styles I like, and if I find something that catches my eye, I save it (laugh). Recently, when I have some free time, I try to tour the shops the stylist taught me, so the number of select shops I visit mainly around the Daikanyama, Omotesando, Harajuku, Shibuya areas are gradually increasing.
You are originally from the Kansai area, but what is your impression of Tokyo as a town?
Tokyo is a town with all sorts of people and things gathered round. I'm often inspired by people's emotions when writing my music. Tokyo is exactly a town in which emotions are swirling, and I'm often stimulated through my communication with people of various genres. Also, this may be especially so because I'm usually in a working mode when I'm at Tokyo, but I feel time goes by so fast here. All the more reason why recently, when I get some time off, I expressly leave Tokyo and go to places like Kobe to relax.
Please tell us your future live and/or release schedule.
I have a live scheduled at Zepp Tokyo and Osaka at the end of the year, but this is my first experience to do an individual live in this scale, so I'm really looking forward to it. Recently, I have a real feel that the things I can express as an artist is spreading, so I intend to seriously consider what I can do in my present state, including production. Also, I'm actively writing new songs, one-after-another, so please look forward to that.
Official night Party Rakuten Fashion Week TOKYO 2020 S/S (Oct. 19 / Entertainment space″WOMB″) Photo by Hideyuki Uchino
Interview by Yuki Harada
Translation by Aiko Osaki