Interview & Report

Nico Ando (Model)
RakutenFWT 2020 S/S Official Ambassador
Born in Japan, in the year 2000. Born between an American father and Japanese mother, started her modeling career in 2015 through being scouted. Gathered attention being picked out as the cover of the magazine 'POPEYE'. Presently appears in various fashion magazines.
Having been appointed as the key visual model of Rakuten Fashion Week TOKYO 2020 S/S and attending various shows and events as the Official Ambassador, Ms. Nico Ando, a model, enlivened this term. Being profoundly knowledgeable in fashion, we spoke to her on her impression of this term's fashion week, how it reflected in her eyes, and her future aspirations.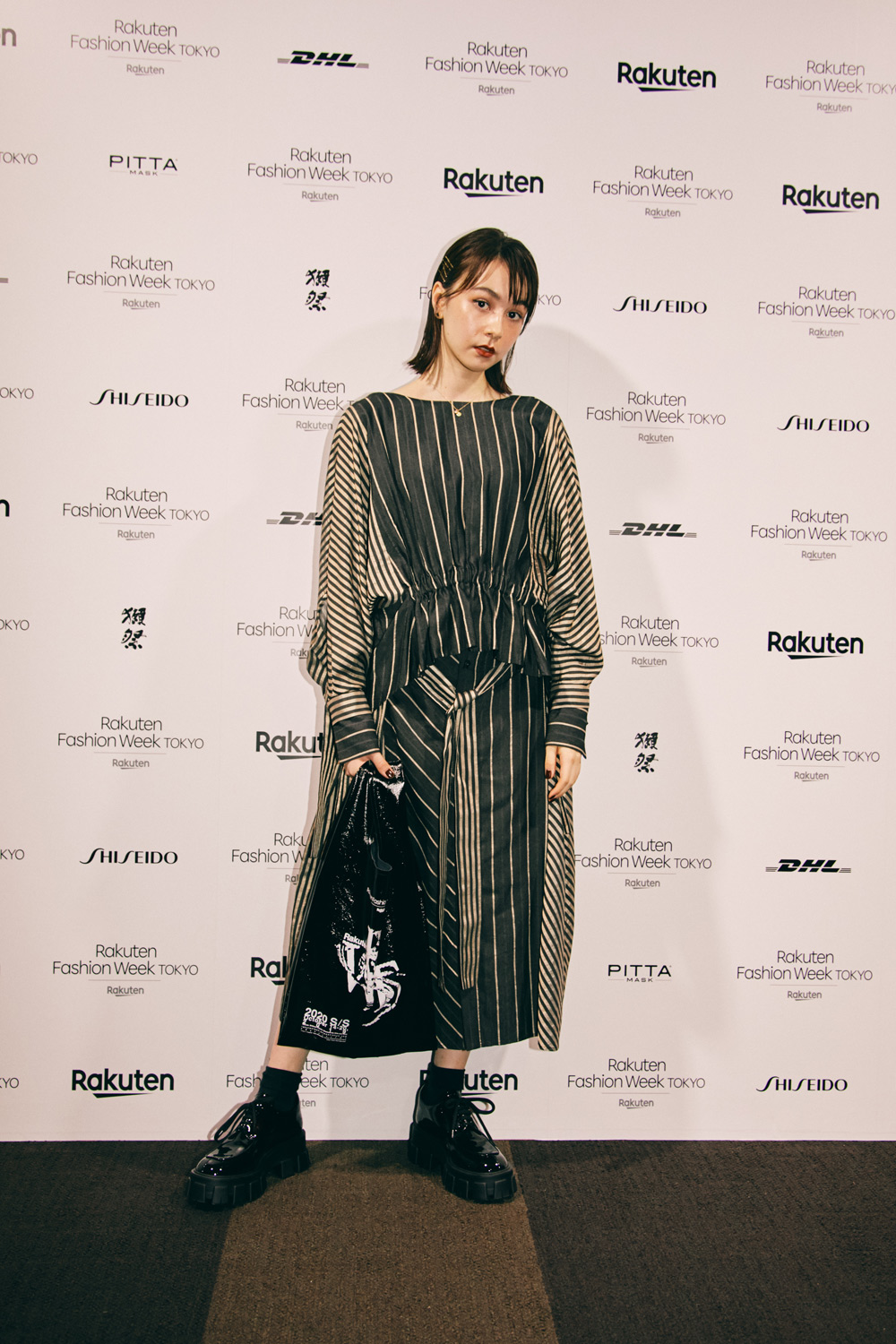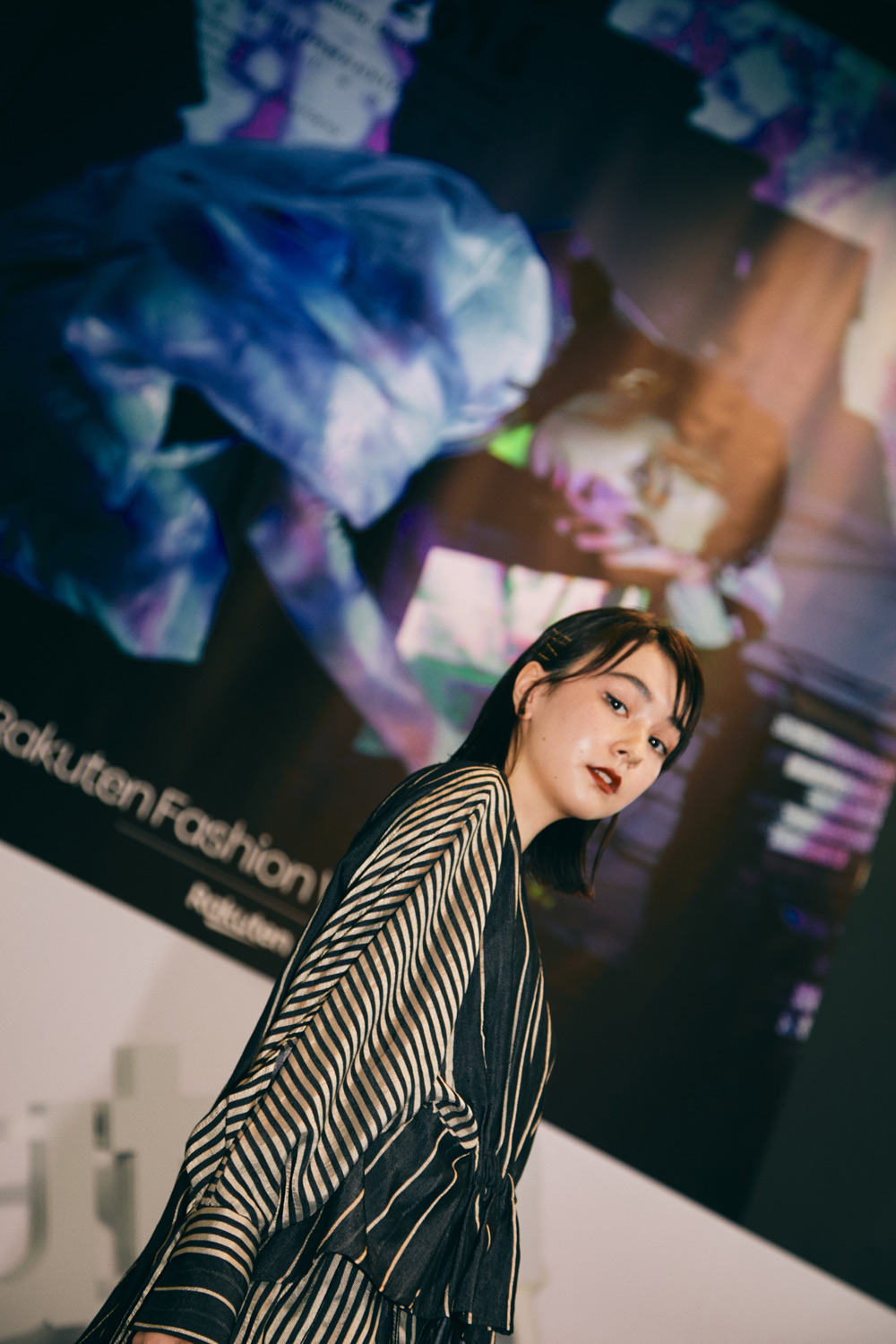 Costume:Rito
First, this time you were involved in fashion week as the Official Ambassador, but honestly speaking, how was it?
I was very surprised to be appointed the Ambassador. But I was very honored and felt I must do my best to enliven the term. During the term, I was given the opportunity to see the shows in the front row, which made me want to learn more about fashion expressionisms from the creators' side, while thinking "I want to wear everything!" about the collections that pass in front of me (laugh). In past fashion weeks, I have experience walking the runway of shows such as mintdesigns, but this was the first time for me to see shows from the guest seat. From the guest seat, I realized the splendidness of seeing the brand's world view and music, the walking of the models showing the clothes at their best according to each look and learned a lot.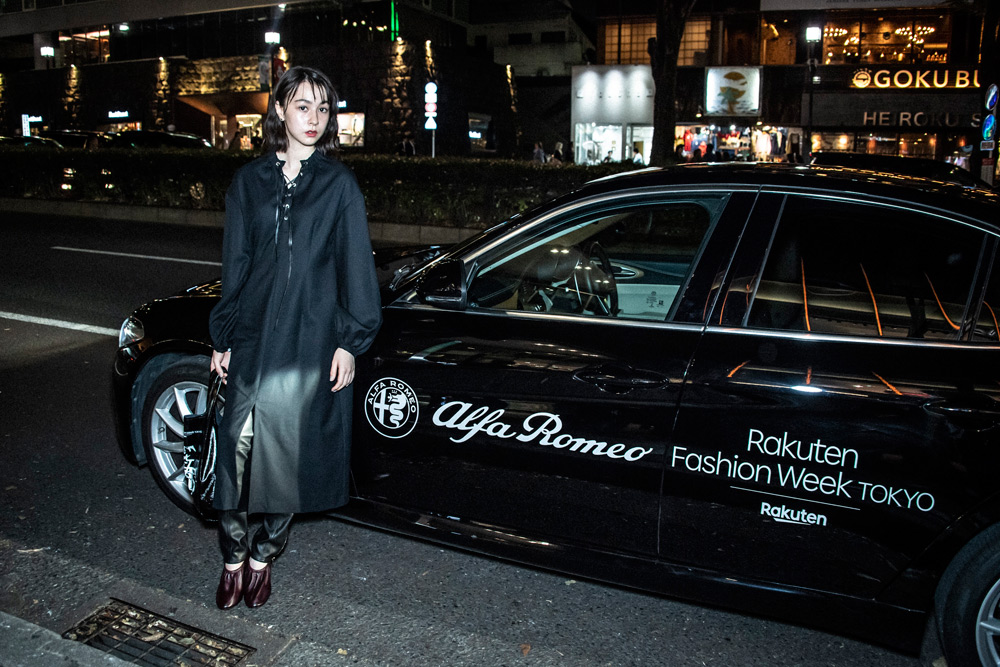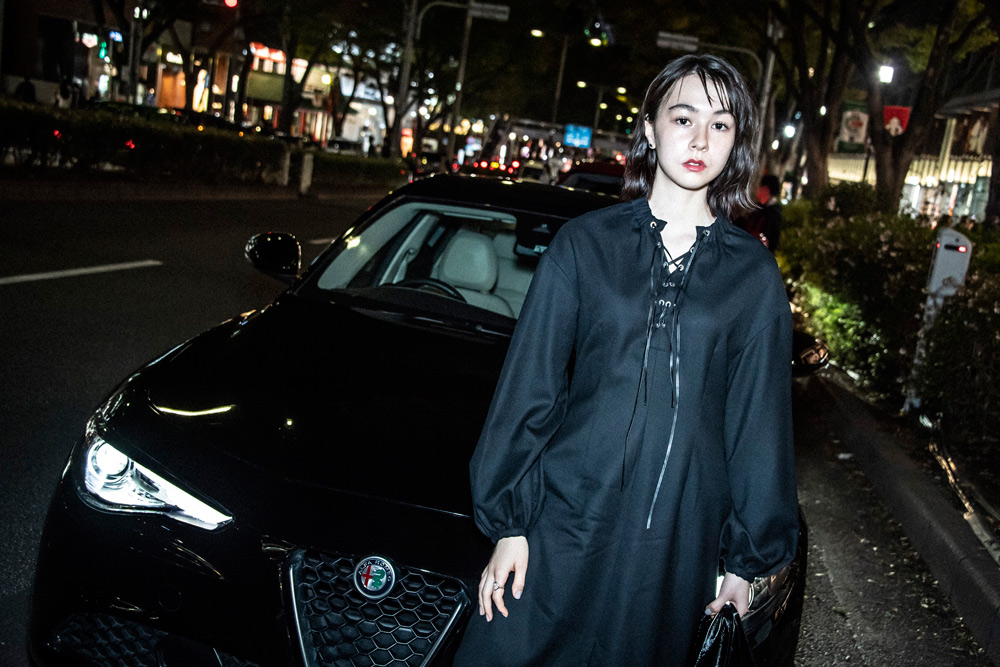 Costume:CINOH
This time you've seen the shows of YOSHIKIMONO、HYKE、TOMO KOIZUMI、CINOH、KOZABURO/LANDLORD NEW YORK、Children of the discordance 、HARE、TAE ASHIDA、MISTERGENTLEMAN. Could you please tell us what was impressive in each?
For YOSHIKIMONO on the first day, I also listened to Mr. YOSHIKI answering at the on-the-spot interview. I sympathized with his idea of wanting to spread knowledge of kimonos to overseas by incorporating modern aspects such as MARVEL patterns to the traditional beauty of kimonos. HYKE was simply filled with items I felt "I want to wear!" (laugh). They have a characteristic sense of material which made me feel it would probably be fun to walk around town in HYKE clothing. Their miscellaneous goods, such as eyewear or bags, were extremely attractive too. TOMO KOIZUMI's show was the most memorable this season. Their world view expressed through their story telling, music and production was like a stage, which made me feel I was looking at an art called fashion. The modeling was also a big surprise to me. At first glance CINOH looks simple, but they have a twist or playful-ness in their color, material and shape, which I found to be fresh. I was very attracted to their men's line too and hope very much to wear them. The KOZABURO/LANDROAD NEW YORK was a show with high impact! When looked at objectively, the balance of the looks were very good, and I think they had nostalgic aspects also. All sorts of aspects were mixed in Children of the discordance, which made me feel the cultural aspect of fashion. They had many rough yet beautiful items, and I think they are a men's fashion which even women will want to wear. In HARE, I strongly felt Japanese aspects in everything, including the collection itself and the production of the runway. A Japanese detail was incorporated in every item, which I felt was extremely attractive. Japanese zabuton-cushions were laid down in the guest seats as a take-home gift, which I was very happy about also! TAE ASHIDA was overflowing with femininity. I had an opportunity to try on their pieces during the term, and I felt it was clothes that gives women confidence. I also think their playful design is fabulous. MISTERGENTLEMAN has a tender, gentle impression, and personally, it was one of my favorite collections. They are a men's brand but filled with cuteness, filled with items that even women would want to wear.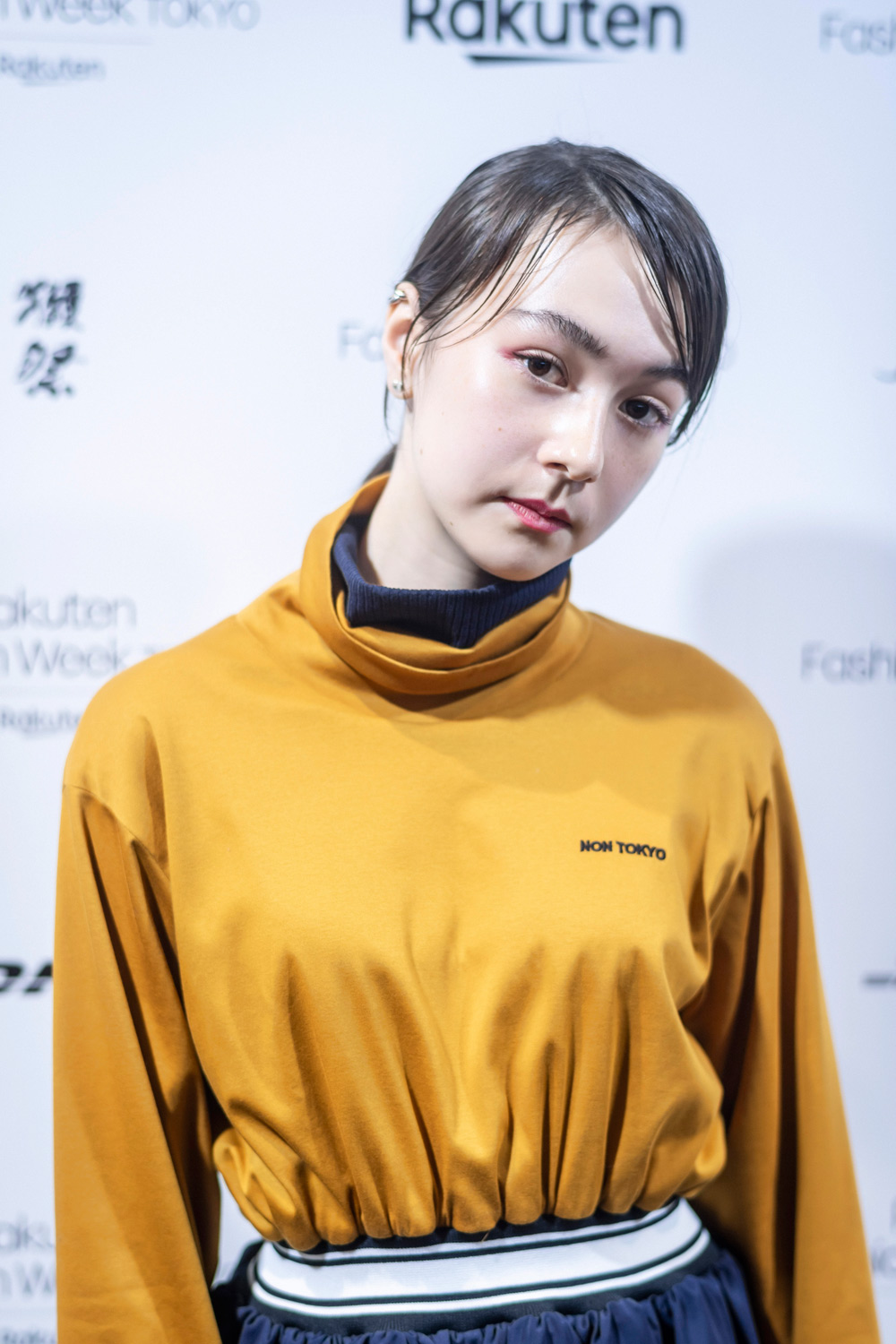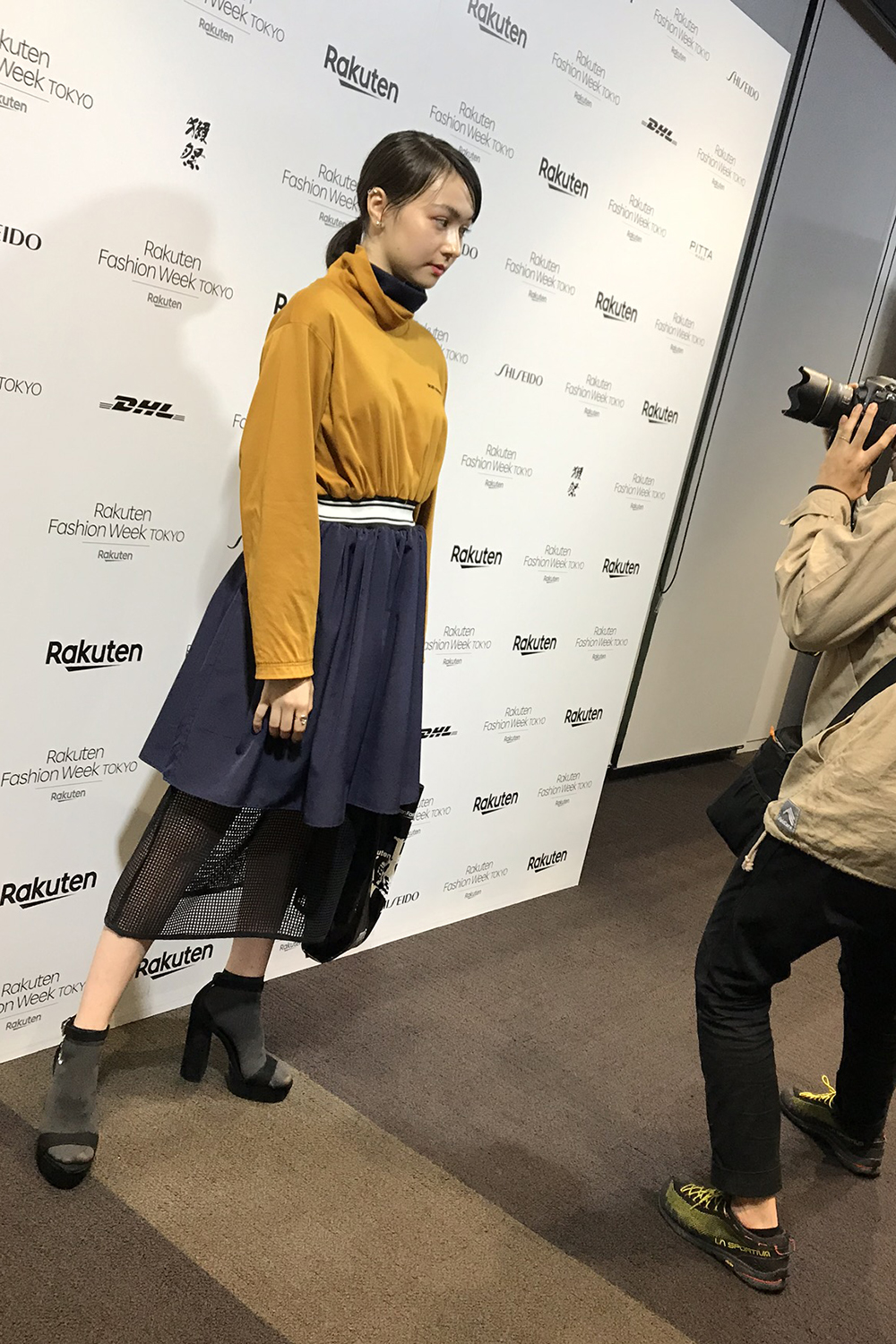 Costume:NON TOKYO
Thank you for watching all the shows with such attention! We'd like to ask you also about the key visual. How was the shoot?
I like art, so I've known about Mr. Kawamura from before, but this was the first time working with him. When shooting, he didn't give me any specific directions in posing, so I moved freely, as I felt. I did so because I felt Mr. Kawamura wanted to see how I would feel the feel of the shoot and how I would react to that. Seeing the completed still photo and movie, I felt it was a carefully calculated piece planned to the T in advance, and I watched it with a weird sensation, as if it were not me.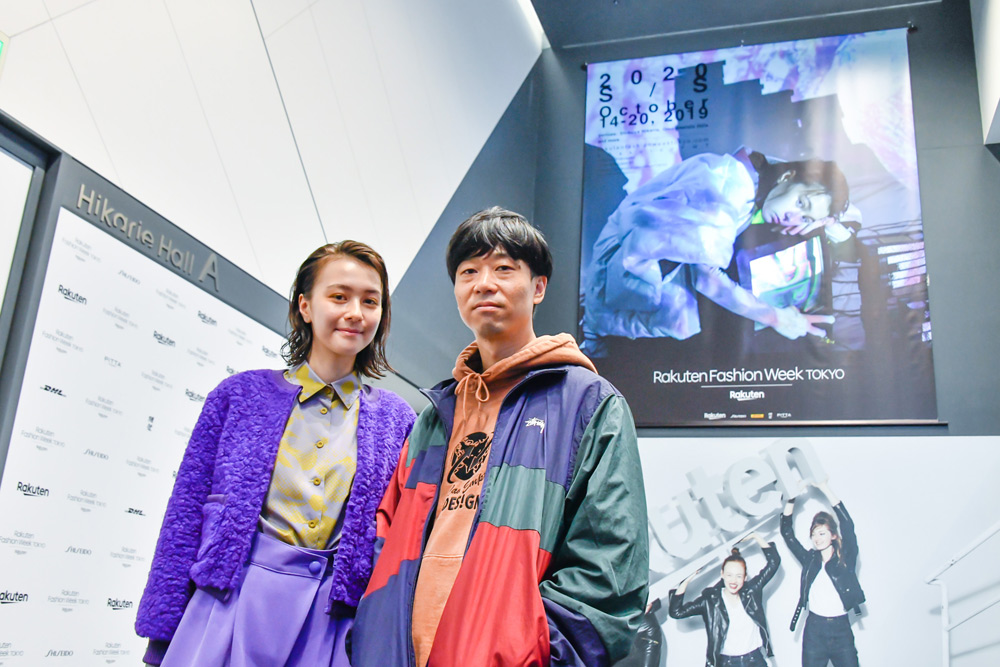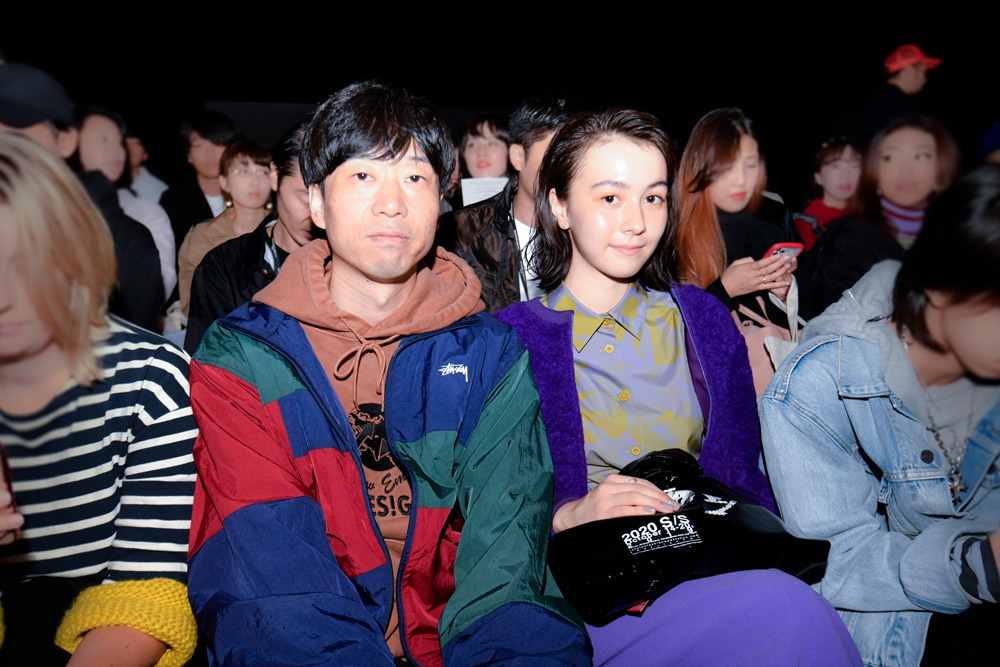 Costume:TAE ASHIDA
It's a very impressive visual with a retrospective world view expanding. What is your impression of Mr. Kawamura, the Creative Director?
Mr. Kawamura is a very kind gentleman, filled with energy. As he calls himself an "eternal 20-year-old", he is full of a playful heart, and I thought I want to be like him!
You've visited the venues daily wearing clothes of participating brands and looked great in all of them. What kind of clothes do you usually wear in private? And where do you go to shop?
In private, I wear both men's-like clothes and cute, feminine clothes, but I like men's-like items. Rather than being particular about a brand, I tend to buy at shops in Harajuku, Shibuya, and vintage shops in Koenji, or Shimokitazawa. But through my experience with Fashion Week this term, I now feel I want to learn more about brands and select.
Please tell us of your future activities.
As for work, I hope to challenge doing acting work, polish my ability to express, and utilize that in my activities as a model. In private, I enjoy art, draw illustrations, and even make collages like Mr. Kawamura. The process of making a collage calms me and I like it. So far, art is merely one of my hobbies, but in the future, it would be wonderful if I could do some creative activity to express my individuality creatively.
Interview by Tomoko Kawasaki
Translation by Aiko Osaki