Interview & Report

RAKAM CO., LTD.
introduced by A DEGREE FAHRENHEIT / THIS IS MY PARTNER vol.2
Based in Ichinomiya City in Aichi prefecture, a production area for woolen textiles, RAKAM has met various needs as an embroidery factory. Adding another layer of polish to design capabilities and the quality of embroidering and also armed with the patented "Mukara Embroidery," the name RAKAM resounds both in and out of production areas.
RAKAM Co., Ltd.
Ichinomiya City, Aichi Prefecture / Established in 1975 / Scope of business: (Thermal bonding) Embroidery manufacturing, Sales / No. of employees: 42 persons
RAKAM Co., Ltd.
Chief Designer  Yoshinori Sakai
[introduce Designer]
A DEGREE FAHRENHEIT
Yu Amatsu
"As Mr. Sakai is also a designer himself, the process of sharing images goes smoothly, so I'm always able to take on new challenges."
Skills to expand together with time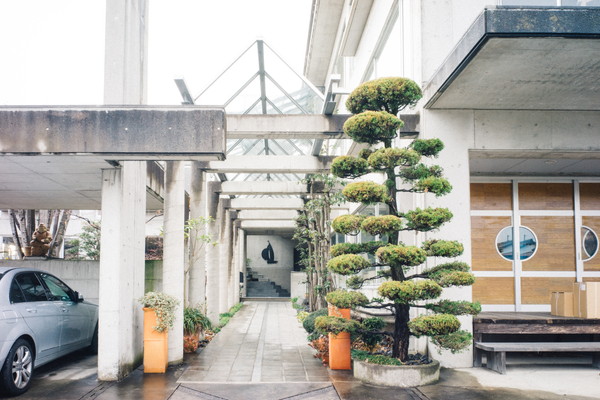 The collection from A DEGREE FAHRENHEIT (ADF) is wrapped in an elegant atmosphere, and the models that walk the runway portray curves of beautiful drapes one after another. The patterns of pattern designer Yu Amatsu and the commitment to materials are reflected gracefully.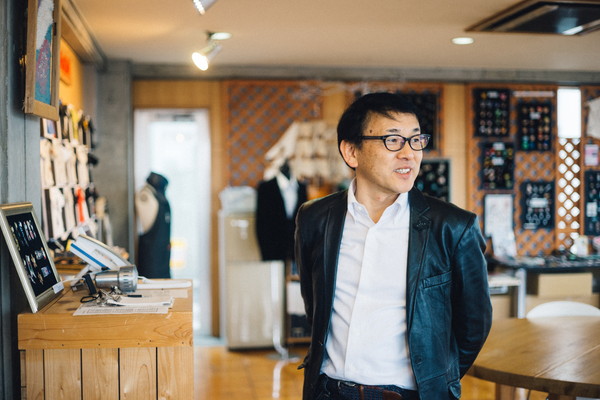 "The first time I received a phone call from Mr. Amatsu, I had doubts about whether our embroideries would be helpful or not to his elegant and minimalist concepts." said RAKAM's designer Sakai.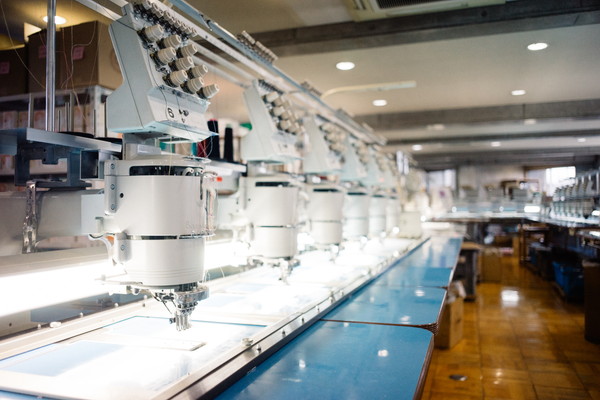 Their first encounter was four years ago at a production area tour held in Bishu, and their first collaboration became the ADF collection that was announced at the Berlin Mercedes-Benz Fashion Week in January 2013. An organdie fabric beautifully embroidered was unveiled, showing off the true craftsmanship of RAKAM.
RAKAM's strength lies in its patented "Mukara Embroidery" thermo-compression type embroidery method. As crimping is performed from above the cloth using heat, there are many advantages to this method.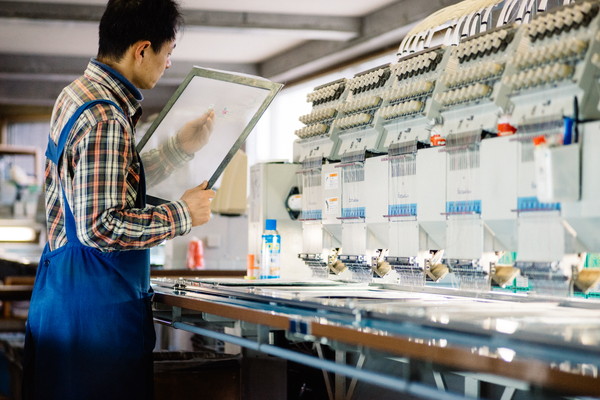 These advantages include having embroidery even on the seams of the fabric and embroidery threads not appearing on the back side of the fabric. It is there that the design capabilities and expertise cultivated by RAKAM come together to meet various special orders.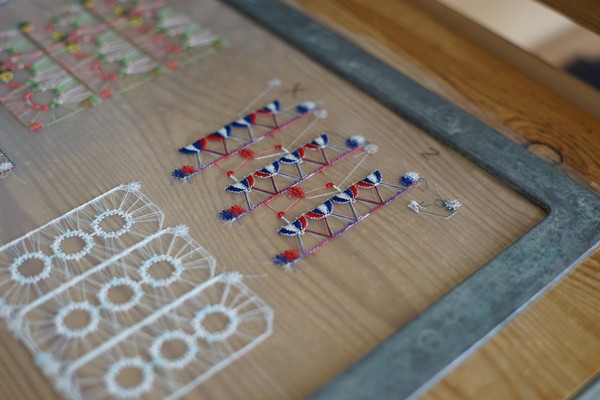 "Although there are other companies doing thermo-compression embroidering, thanks to RAKAM independently developing its own materials, even the thermo-compressed embroidery is soft and doesn't cause peeling. We definitely wanted to use the technology at its height." says Amatsu. When directly embroidering a thin and soft material, which is one of the characteristics of ADF, padding is often placed on the back, making the material thicker and harder. Up until now, we thought that the embroidery process would be difficult.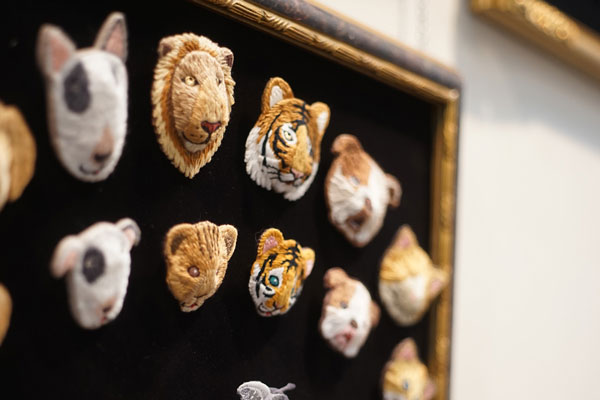 Just as Sakai says, "We want to expand the possibilities of embroidery," we can look forward to ADF's challenges to spread this possibility with the help of RAKAM.
Interview&Text:Shinya Miyaura (Secori Gallery)
Photography:Yohey Goto