Interview & Report

Tokyo Designers Meet Tohoku
Kazuyoshi Minamimagoe / BEAMS Creative Laboratory Senior Creative Director
Appointed as the Beams Creative Laboratory Senior Creative Director in March 2010. Before this position, he was a Ray BEAMS buyer and women's creative director, supporting the company for more than a quarter of a century.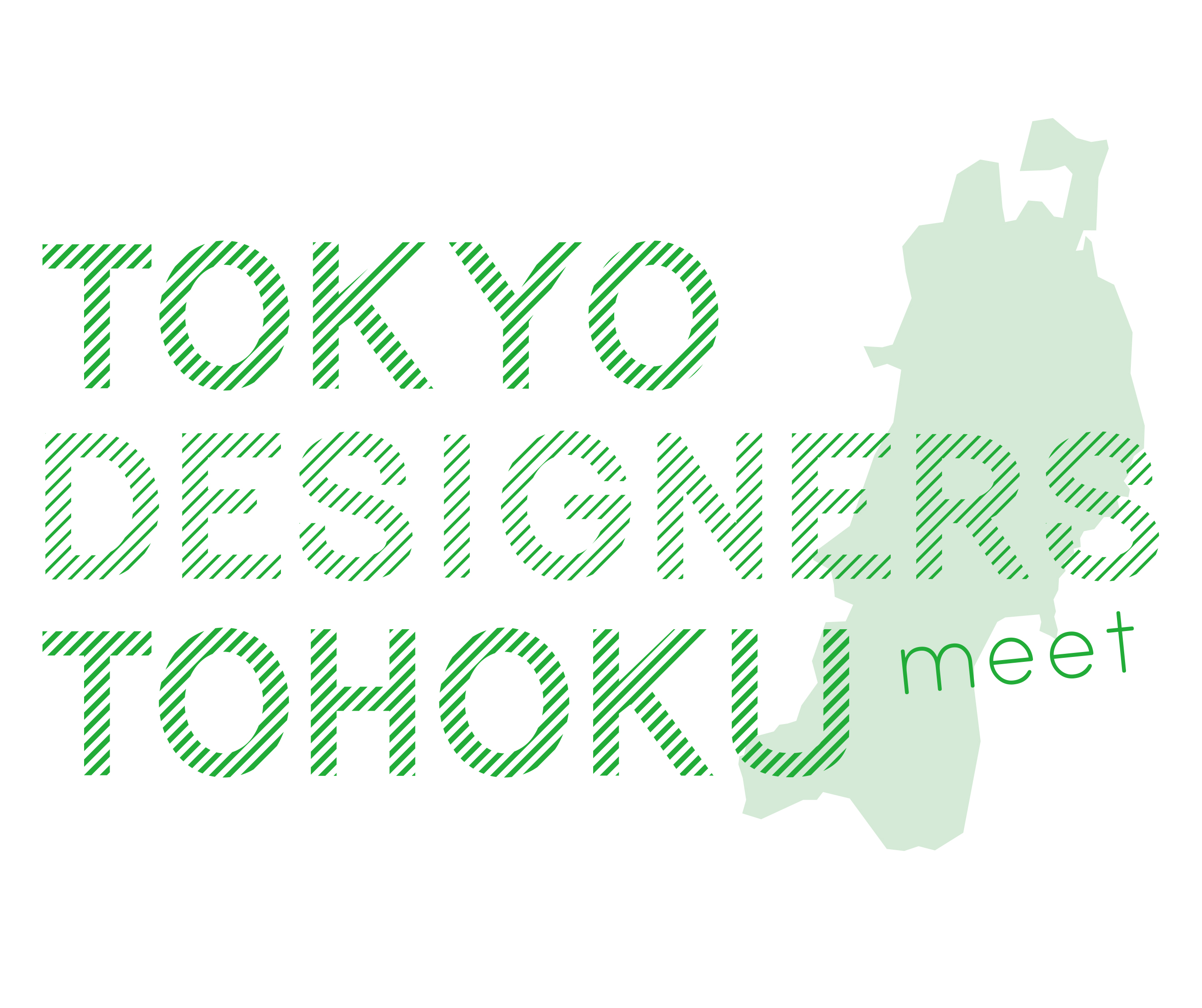 A project dubbed Tokyo Designers Meet Tohoku is currently showcased at STUDIOUS, a boutique shop that adopts "from JAPAN to the WORLD" as its motto. This undertaking is a part of Mercedes-Benz Fashion Week Tokyo (MBFWT) 2015 S/S, in which four top-notch fashion brands from Tokyo work in collaboration with craftspeople of Tohoku to exhibit and sell their crafts. Three years have passed since the Great East Japan Earthquake, but the Tohoku area still needs continued assistance for recovery. What kind of ideas and circumstances led to the project? We interviewed Mr. Kazuyoshi Minamimagoe from BEAMS Creative Laboratory (HALS), who coordinated this undertaking.
Tell us what started the ball rolling for the Tokyo Designers Meet Tohoku project.
It began back in last fall, when I met a staff from Yahoo Japan's Reconstruction Assistance Office located in Ishinomaki. Mr. Takuya Hasegawa from Yahoo Japan and I talked about how we can help the reconstruction with something related to clothing. When he guided me around the disaster-affected areas, Mr. Hasegawa happened to have a Kendama (a traditional Japanese toy with a wooden stick and ball) with him—Kendamas, Mr. Hasegawa told me, is catching on among skateboarders in the U.S., and is recently being reimported into Japan. Considering how Yamagata Prefecture is a major producer of these toys, I decided to first produce Kendama-related goods in Tohoku. I asked many artists to design them, and exhibited them for sale and hosted workshops at the B:Ming Life Store, a series of shops that I direct. This undertaking was successful, so I started up the Tokyo Designers Meet Tohoku project with the desire of dealing with clothing next.
Please give us an outline of the Tokyo Designers Meet Tohoku project.
Designers from Tokyo and craftspeople of Tohoku worked together and produced around two items each. These are currently exhibited and offered for sale at the boutique shop STUDIOUS. Tohoku always had many studios—some work with established brands—but I thought that the ones appropriate for this project were the studios that craft distinctive materials and fabrics. So I asked for a hand from: Mobby Dick in Ishinomaki, which produces neoprene material (a fabric used in wetsuits that contains neoprene rubber); Morioka's Sansa Sakiori Koubo, which is a Sakiori studio—a method which rips and weaves fabrics such as old summer kimonos; and Miwa Orimono, a studio renowned for Sashiko stiching. Turning to designers from Tokyo, I mainly offered requests to brands I've seen in previous Fashion Weeks. FACETASM, SASQUATCHfabrix., ANREALAGE and G.V.G.V. agreed to join the project.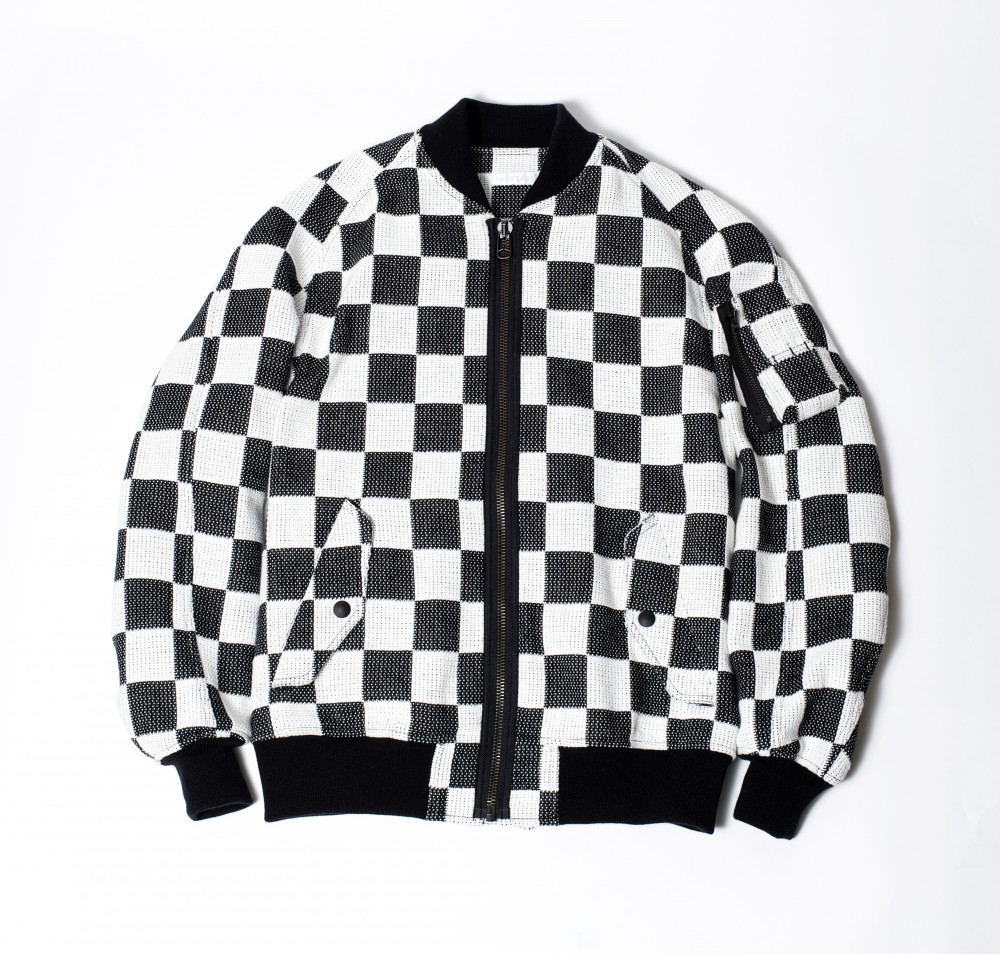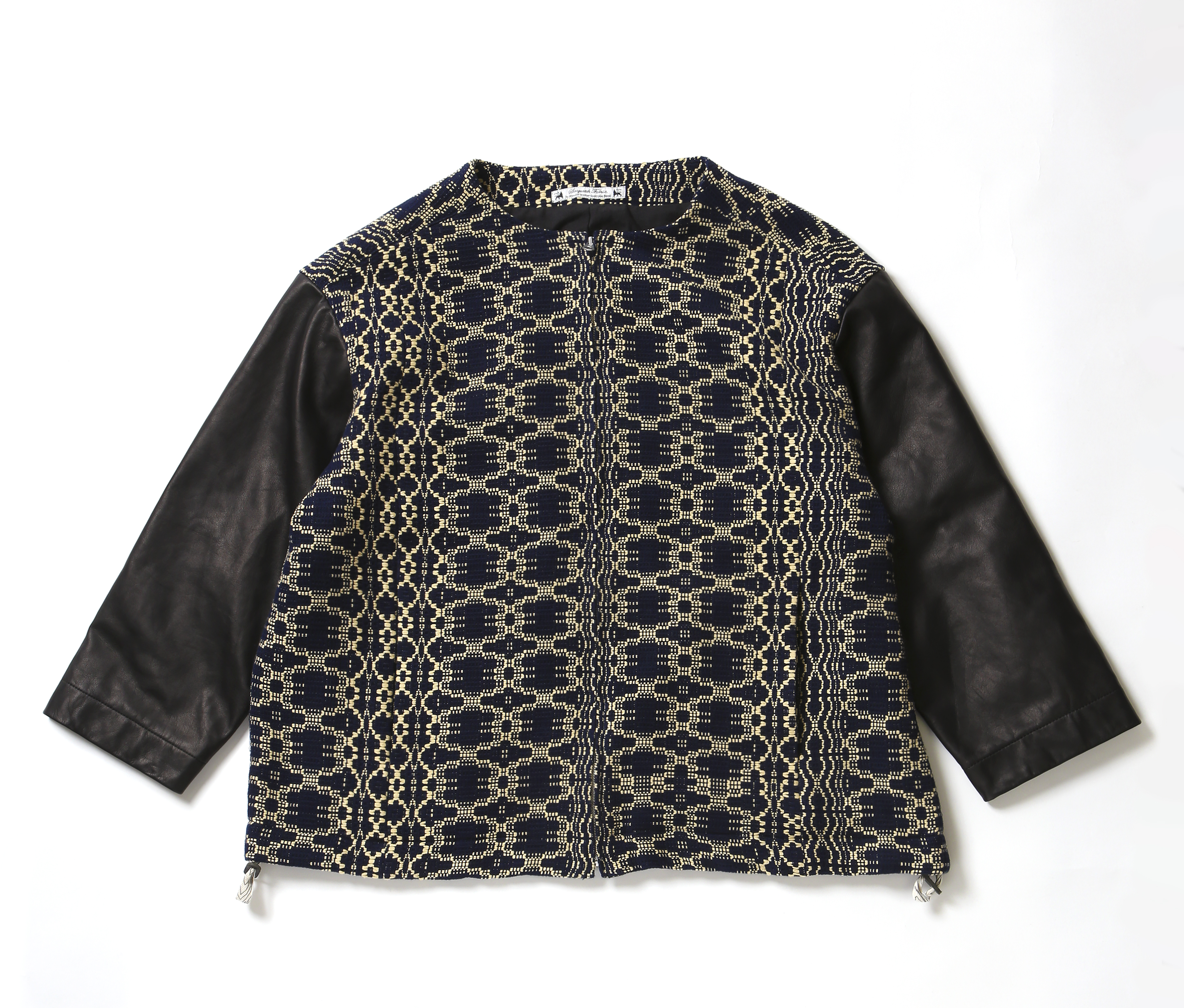 top:FACETASM blouson / bottom:SASQUATCHfabrix tops
How were the clothing developed?
Taking the designers to the studios was the first step. After that, I had them interact directly. Most of the studios that participated were almost completely new to high fashion, so they seemed to struggle from requests that they never experienced before (laughs). But on the other hand, the joint effort seemed to be a stimulating experience. FACETASM's Mr. Hiromichi Ochiai became very excited when I showed him a fabric crafted by a Miwa Orimono artisan, and he called up SASQUATCHfabrix. to join right away.
What do you think is the significance of BEAMS Creative Laboratory (HALS) engaging in this project?
It's been three years from the great earthquake, but the reconstruction is still in progress—some people still reside in temporary housings. Regarding this circumstance, I think it's meaningful to get the status of Tohoku across to people by starting up these projects and having this exposed through the media. I'm discussing with Yahoo Japan to establish this as a self-sufficient business project, rather than as a charity. I also think connecting local artisans with edgy brands, which usually present their collections on the runway, has a significant value. BEAMS has been increasingly engaging with projects involving local areas, and I have been in charge of many  of these undertakings since around last year. I would like to carry on with these initiatives that add new values to traditional Japanese culture, and put them under the international spotlight.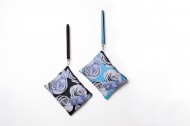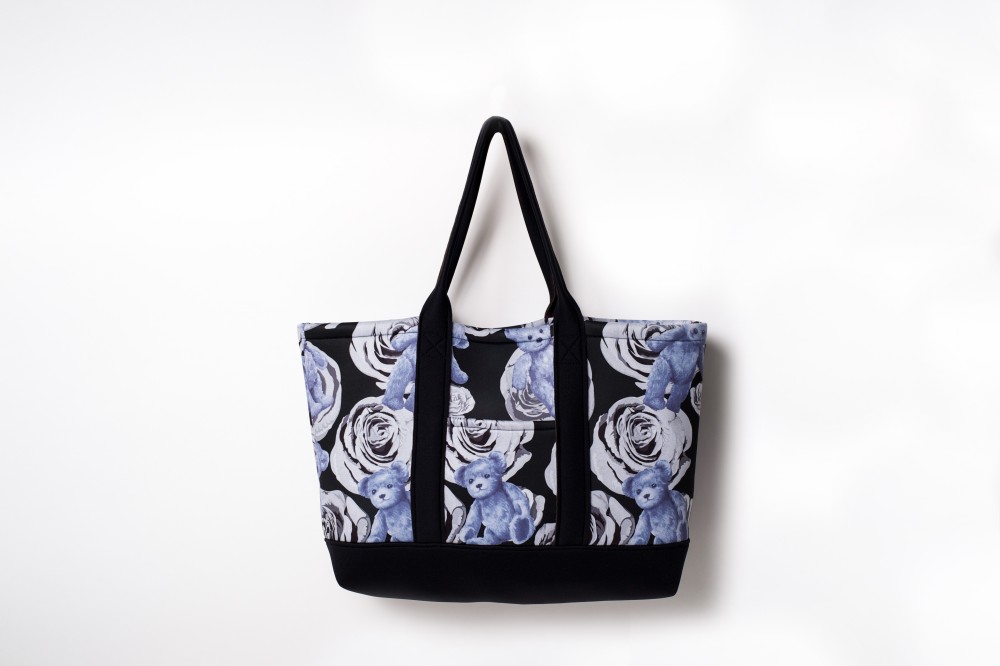 「G.V.G.V.」(top:pouch / bottom:tote bag)
Since the Great East Japan Earthquake, various domains in Japan are trying to look at local areas in a new light. Are these movements noticeable in the international fashion scene?
Things are different in the high fashion scene, like the Paris Collection. However, lifestyles involving local production for local consumption are garnering attention at Portland and Brooklyn in the U.S.. This movement goes beyond fashion. Recently there has been a growing tendency of New York brands working with local tailors, and also young graphic designers engaging in leatherwork. Coming from a developing consciousness for "Made in USA", there is a trend among the fashion-conscious to choose local or handcrafted goods despite their costly prices.
Could these mindsets branch out into the high fashion scene?
We can already see these recent trends being incorporated to the catalogues of brands in New York. The street fashion boom brought about many street-style clothing on the runway; if the local production trend develops into a major movement, I think it's likely that high fashion will pick up this concept. On a further note, there's also a recent trend—one example is Paris—considering that the cool brands are the ones that do not hold runway shows. I like the presentations and works exhibited at the shows, and would like to continue supporting them, but fashion shows may change into an event for a limited group of people.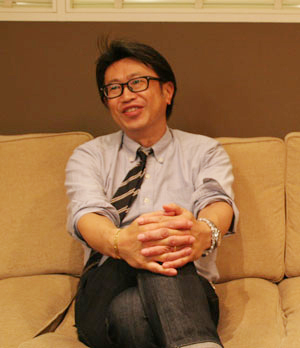 You have long been observing Fashion Week Tokyo. What was your impression?
I came up with the idea for my project precisely because I've been witnessing the exhibitions of Tokyo brands in Fashion Week. Fashion Week Tokyo is smaller in scale compared to Paris, but I think the participants are doing well through their efforts. It will also be great if the recent VERSUS TOKYO event develops into a feature of Fashion Week Tokyo. Fashion Week should invite neighboring cities and shops to take part, rather than remaining as a closed event that only involves the exhibition venue. Aiming to communicate to the international community is pointless without having enthusiastic support from local areas. I think this is an issue that Fashion Week Tokyo should overcome in the future.
Are you planning to continue the Tohoku-supporting project?
I might take a different approach, but I would like to carry on with the projects from next year and onwards. I'm sure many designers are considering a possible action that they can take for the recovery of Tohoku. Mr. Akira Minagawa from Minä Perhonen—he participated in the KENDAMA TOHOKU project—said that he had been willing to do something but wasn't sure where and who to work with. But after this project, he did begin placing orders to craftspeople in Tohoku. I'm starting to receive good response in this undertaking. Jointly rolling out projects with our competitors, rather than exclusively by BEAMS, might be a good solution to explore in the future too. I hope to join forces in the fashion industry to expand this activity. A single initiative gaining popularity wouldn't necessarily lead to the immediate recovery of Tohoku, so I'm searching for a framework where someone will take over the concept—even if my effort ends up in a deadlock (laughs).