Interview & Report

Yusuke Takahashi
CFCL FOUNDER & CREATIVE DIRECTOR
Born in Tokyo in 1985. After graduating from Bunka Fashion Graduate University, he joined Miyake Design Studio in 2010, and was appointed as the designer of ISSEY MIYAKE MEN in 2013, leading the team for six years. After leaving the company in 2020, he established CFCL.
In 2021, he received the MAINICHI FASHION GRAND PRIX 2021 (the 39th), New Comer's Prize and Shiseido sponsorship Award, as well as FASHION PRIZE OF TOKYO 2022.
Ever since their debut with their 2021SS collection, continuing to increase their number of global businesses despite being amidst the global pandemic, and gaining high praise for their brand philosophy and creation, "CFCL" was awarded the FASHION PRIZE OF TOKYO 2022 award. Earlier this year, they have presented their VOL4.(22AW) collection during the official Paris fashion week term, and are scheduled to hold a triumphant return event at Tokyo, this coming March 17th. We spoke to the designer of this brand, which is expected to aspire greatly, on the brand's present situation.
This is the first opportunity for Rakuten Fashion Week TOKYO to speak to you, so first, please give us a profile of the brand.
The brand name is an abbreviation of "Clothing For Contemporary Life", and as this name indicates, it was established in 2020 under the concept of clothing for contemporary life. Rather than being positioned as personal clothing, it is my hope to deliver our clothing to as many people as possible, people who sympathize with the principles and aesthetic sense of our brand, thereby becoming a social foundation.
What is it that you hold dear in making clothing?
At CFCL, we place importance on the three aspects of "sophistication", "comfort & easy care", "consciousness". As for the first point, "sophistication", although we are a brand consisting of knits while capturing a casual material, we suggest ware which can fulfill all the needs of the day, answering to a wide variety of TPO, from work, housework, dress scenes, to people living in the present age when the values of lifestyle and clothes change drastically. As for "comfort & easy care", except for some products such as wool, winter outerwear and caps, we use materials that can be washed at home and does not wrinkle. As for the third point of "consciousness", in aim to fulfill our social responsibility as a brand, we are in the process of acquiring a International certification called "B Corporation". We submitted our application last May and are currently in the process of waiting for final examination. If CFCL acquires certification, we will be the 7th company in Japan, first in apparel. We believe that satisfying these three aspects is clothing for modern life.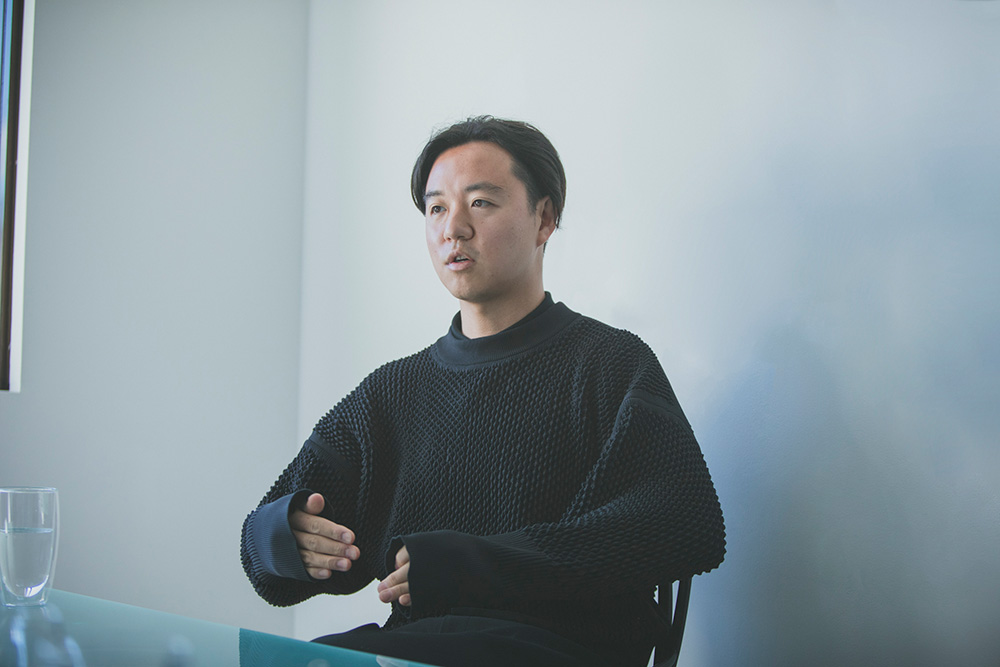 What actions, specifically, are you taking towards the acquiring of a B Corporation certification?
The number of questions from the B Corporation has reached 300 in line with the 17 goals of the SDGs, and we need to answer with that evidence. Since everything is difficult, I would like to introduce three typical actions in the "environment" field. As the first point, based on the carbon-neutral goal by 2050 indicated by the Japanese government, we implement the LCA (Life Cycle Assessment) of all our products, the quantification of environmental effect of all related processes, from the procurement of materials, production, distribution, to disposal/recycle. During this calculation process, we also surely keep track of traceability. And, We aim to cover all types of LCA by 2025.
The second point, we select recycled materials that meet international standards such as GRS (Global Recycling Standard), which is certified for responsibility for the global environment and basic human rights, and announce the usage rate of the materials used in our products. increase. In our Vol.2 collection, these numbers against our total production amount were 58.84%. We aim at raising these numbers to 100% by 2030.
As the third point, we created SDGs performance guidelines and conducted a questionnaire to 13 suppliers. And based on this, in cooperation with the small-to-medium sized businesses that shoulder our production, we are involved in the bettering production processes, including switching electric companies and treatment of employees.
We have heard that your such attitudes was one highly praised in the judging of Fashion Prize of TOKYO 2022. How do you wish CFCL to be positioned as a brand?
In this world overflowing with clothing, I feel, the meaning for me to make clothing as CFCL is the thought that society can be made into a better place by having many people wear CFCL clothing. Also, there are no other "knit x mode x conscious" brands existing in the world, so it is a blue ocean market. Speaking of traditional knit dresses, folk lore is common, and fashion brands that offer fashionable knit items like CFCL are really limited, so I feel such products have high future potential.
For example, just like, when people think of electric cars they think Tesla, I hope when people think of knit they will think CFCL. This is the image I have. I intend to remain being a flexible existence in the apparel industry, continuing to create one and only values.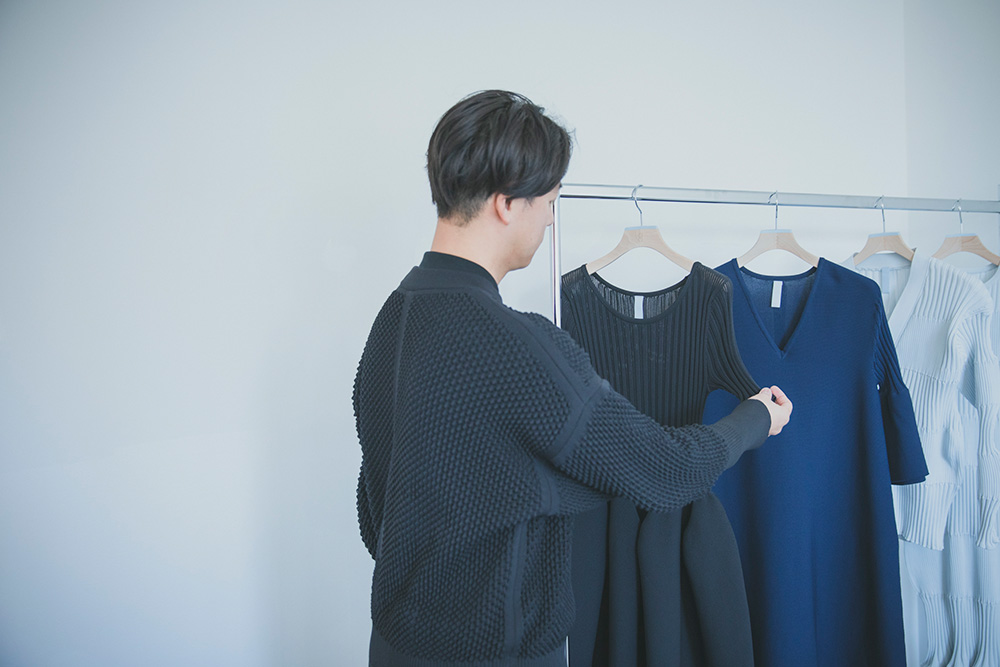 Having been awarded the Fashion Prize of TOKYO 2022, you have presented your collection at Paris first. Please tell us how you felt in doing this.
By winning the award, we received support to present our collection during the official term of Paris Fashion Week, so I feel the brand must now bear a greater global brunt, bearing a greater responsibility as a Japanese company. This time, in addition to a digital presentation, we held an exhibition at a gallery Perrotin in Paris. This was our very first overseas exhibition, but over this past year, we have been receiving orders from overseas, by only our items, looks photos and swatches. I have the impression that items which are iconic, easy to understand in photos sell well. Since this was our first opportunity to have overseas buyers and journalists actually see our collection, we had our guests enjoy an installation including an introduction of the brand itself.
In the fashion industry in recent years, the value of products declines as soon as the season ends, and similar products that are placed on nearby shelves and are called new products have value. I feel that the new coronavirus has really posed us the question, "Is the new thing worth it?" Paris Fashion Week has kept its value by constantly announcing new things, but if the question itself is a new value and a trend, presenting in Paris is a challenge for me, and I see it as important for CFCL to ask itself in Paris.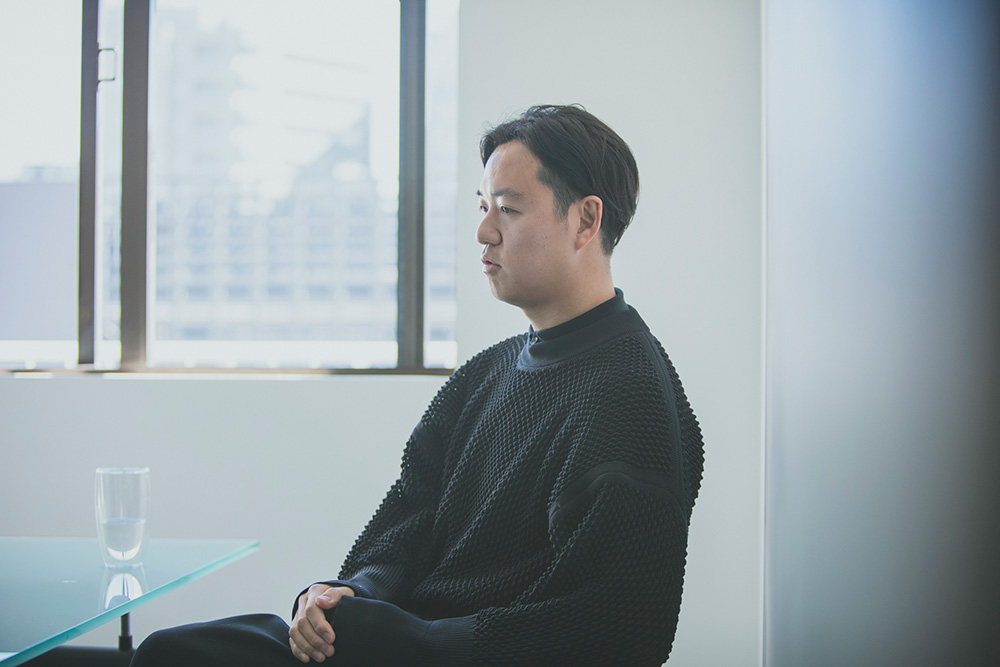 What kind of presentation are you planning for Tokyo? Please give your viewers a message.
We are planning to present an installation on March 17th at at Omotesando Hills B3 Space O, arranging the movie we presented at Paris so that people can experience the worldview of CFCL. The movie released in Paris makes the best use of post-production, etc., and expresses an outline that blends together by going back and forth between real and virtual. I think that a flexible perspective is needed in an era when various dual ideas such as men and women and children and adults are reviewed. In response to the dualistic thinking of the collection "Digital or Physical", which was discussed in the wake of the new coronavirus, we propose digital works that can only be experienced physically, such as video and audio installations in between.