Interview & Report

Yusuke Takahashi
CFCL FOUNDER & CREATIVE DIRECTOR
Born in Tokyo in 1985. After graduating from Bunka Fashion Graduate University, he joined Miyake Design Studio in 2010, and was appointed as the designer of ISSEY MIYAKE MEN in 2013, leading the team for six years. After leaving the company in 2020, he established CFCL.
In 2021, he received the MAINICHI FASHION GRAND PRIX 2021 (the 39th), New Comer's Prize and Shiseido sponsorship Award, as well as FASHION PRIZE OF TOKYO 2022.
Being the award winner of the FASHION PRIZE OF TOKYO 2022, CFCL presented their VOL.4 (22A/W) and VOL.5 (23S/S) collections during the Paris Fashion Week Official schedule. In domestic activities also, being the first Japanese brand to acquire B Corp, along with opening their flagship shop at Omotesando, it is not an exaggeration to say that CFCL is a brand that made the greatest leap forward in 2022. We spoke to Mr. Yusuke Takahashi, the Representative Creative Director of CFCL, on his candid feelings of their present situation.
You have presented your collection for two consecutive seasons at Paris as the award winner of the FASHION PRIZE OF TOKYO 2022. With what kind of mind set did you face giving presentations this past year?
At Paris in March, we gave a digital presentation, and in September we gave a physical presentation. Since this was our first overseas presentation, I was conscious of making it a sort of introductory, 'nice to meet you' presentation towards overseas markets, and I am feeling the importance of continued presentations from hereon.
From a showmanship point of view, I felt if necessary to tune into local cultures, so for our physical presentation, we had a Belgium stylist participate. In order to have viewers acknowledge our brand as that of chic and elegant wear, we arranged the styling to fit local aesthetics. Furthermore, in past collections, we put strength in pop, colorful expressions using polyester, but in VOL.5 which we presented this time around, we limited our use of colors, creating a collection based in black, gray, mixing in red, green, turquoise. Through these two presentations, we are feeling a sure response, and we feel we are surely taking steps in continuing to present runway shows from hereon.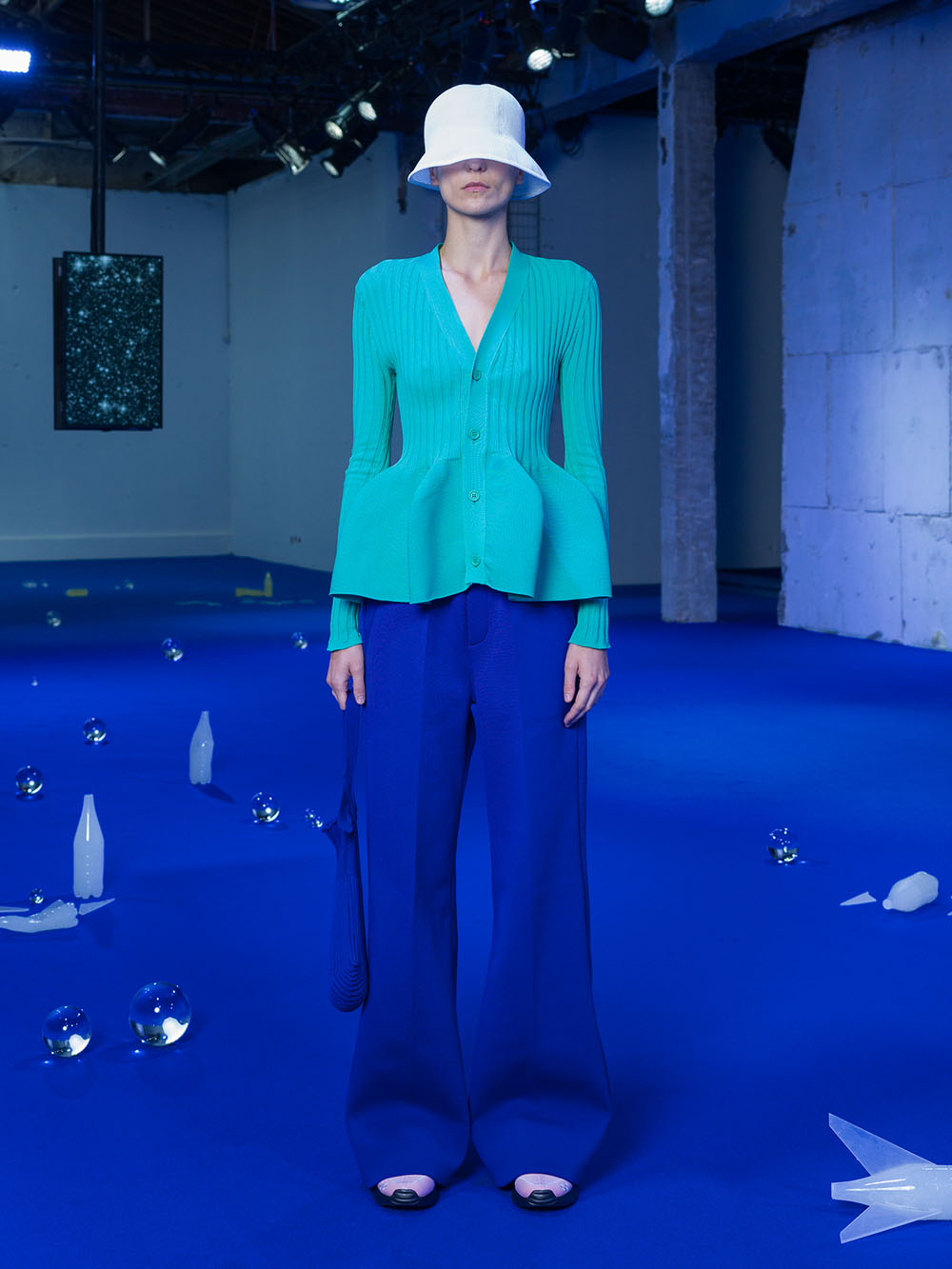 CFCL VOL.5 Collection ©CFCL Inc.
Having participated in the Paris Official schedule, please give us your candid thoughts on what you felt.
We felt the height of the hurdle in participating in Paris in that, unless we become a brand which can offer economic benefits to promote French national interests, it will be impossible to continue participating in the Official schedule of Paris Fashion Week. We also reconfirmed our belief that in order to continue participating, it is essential for us to become a brand which can contribute to advances in the Paris Collection culture. We also reconfirmed the question of why Japanese brands need to present at Paris, and the necessity to face the fortes of Japanese brands in battling in global markets.
In your opinion, what points are the fortes or weapons of Japanese brands?
One would be to create an image of being cutting edge in technology, for example, by producing like 3D printers utilizing computer programming knits. I think it would be to our advantage to show our productivity by being a brand that fully promotes our products, differing from style brands. Furthermore, I strongly feel that our non-Western, exotic sense of aesthetics will also work as a weapon.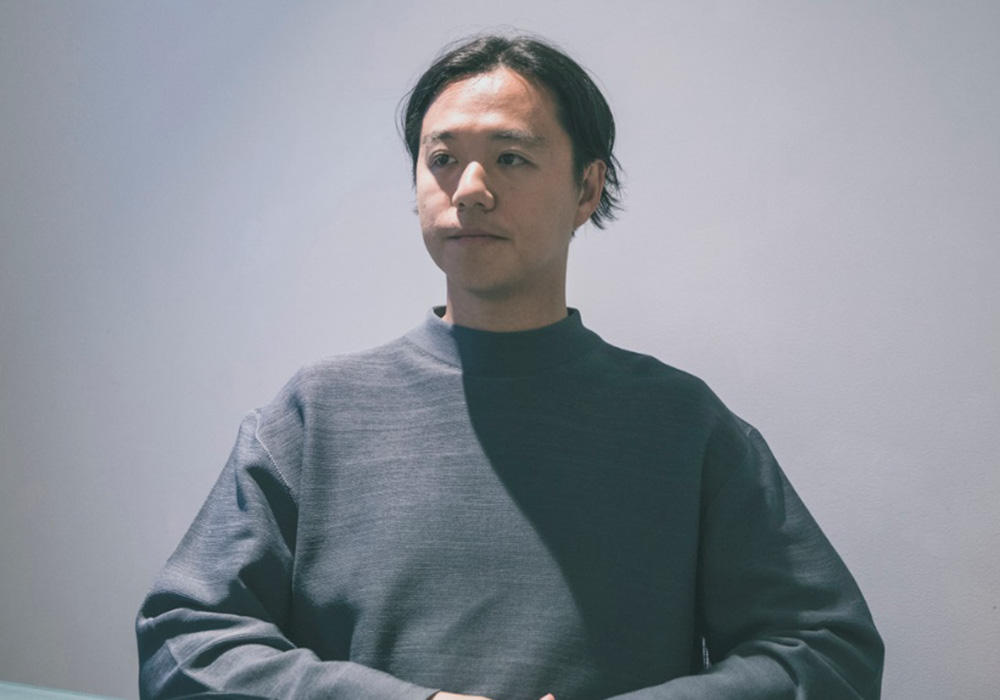 In furthering future overseas developments, what are the points you think you need to do?
Because the market differs from domestic markets, I think we need to increase items that can answer to global demands. That we need to consider clothes answering to occasions of the area. CFCL clothes are aimed at covering all occasions in one piece, but unlike Japanese who participate in parties starting at 19:00 on their way home from work, the French have a culture of returning home and changing into a dress for a party starting at 21:00, so I feel there is a possibility that the way our brand expresses ourselves will not appeal to them. Therefore, I feel the need to rethink and reorganize our brand message, along with how we think of occasions and/or dresses in domestic markets and overseas. At Paris, we presented a pottery dress made of Lucent materials, which is actually difficult to actually wear in the workplace, but its translucent-ish expressionism created by using computer programming knits has appealed to French aesthetics, and we are receiving very positive responses.
Having completed a year of presentations at Paris, have there been any specific changes in business?
As of November 2022, we have approximately 210 clients, including overseas. From VOL.4 to VOL.5 which will be delivered next January, we have seen an increase of approximately 10 shops domestically and approximately 40 shops overseas, with overseas transaction value surpassing that of domestic. In overseas, we have large transactions with US, China, UK, South Korean markets, with an increase in order amounts every season. Due to being amid the corona pandemic, we presented through digital showrooms for VOL.1 through VOL.4, so being able to present a physical show including a pre-collection in June, had significant impact.
From a product side, our items being machine washable, hard to wrinkle, stretchable due to being knits allowing to cover for plus-size figures seen often in overseas markets, seems to be attractive aspects.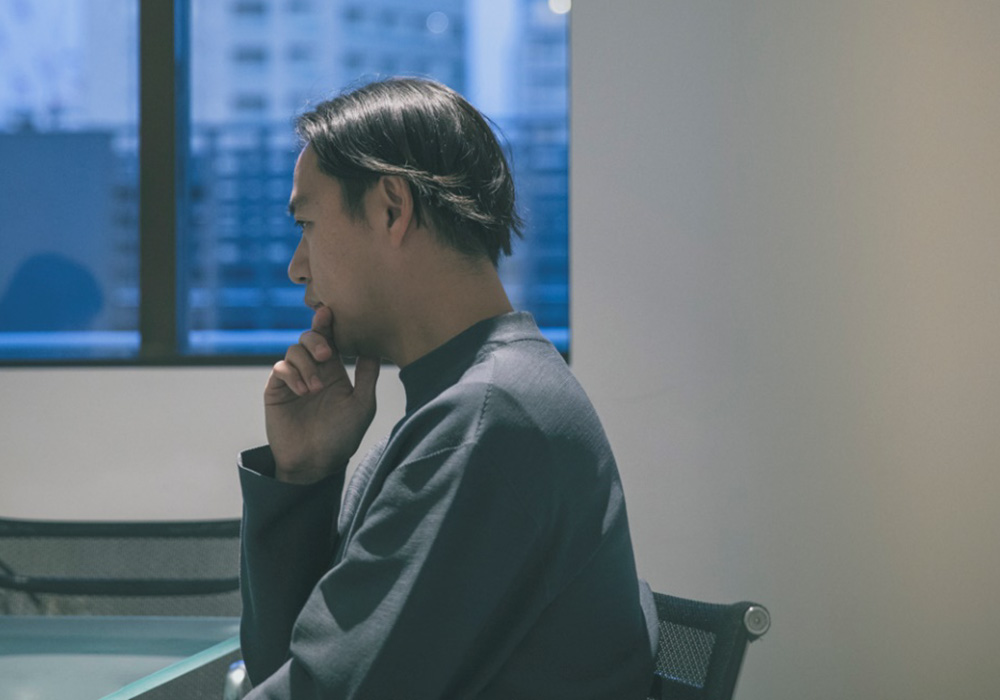 What kind of business developments are you imagining for the brand's future?
Domestically, I think we have near reached the maximum number of accounts at this point. Profitability in wholesale is low, but it is important in securing a place for customers to encounter new products, so from hereon, we intend to develop domestic business by carefully tying strategic partnerships with shops that will surely structure racks of the brand. As for overseas, we feel we are at last standing at the starting line and hope to surely increase our sales.
Furthermore, we opened a directly operated shop at Omotesando this year, with another scheduled to open next year at Yaesu, and hope to open a shop in the Kansai area in the future. We also operate a directly operated EC, along with cross-border ECs. At our Omotesando shop, thanks to merits of the present depreciation of the yen, we have been able to surely secure inbound customers, and expect further growth in the future once Chinese customers return.
It seems you have reached the timing of shifting largely to overseas strategies as a brand.
Of course, increasing domestic fans is important, and as a brand based in Tokyo, there are projects and/or promotions that can only/should be carried out domestically, so we intend to put effort in carrying out such.
However, because domestic markets are shrinking, if we concentrate too much on domestic sales, we will hit the ceiling rapidly, so it is essential to grow in global markets. In order to scale up, we have to plan for overseas developments from the start. And this was a question asked of us during the process of acquiring a B Corp certification, but our object in producing clothes must not only be to gain profit, and we must not forget to protect the principles of CFCL as we grow. For example, even if we increase the number of evening dresses to comply to occasions in Paris, we must not tolerate producing at locations afar from the area community in order to suppress costs. Because the number of employees have been increasing, it is also a timing at which we need to pay attention in sharing information on CFCL principles thoroughly, throughout the brand.
What sort of experience has winning the FASHION PRIZE OF TOKYO, acting under the support of the prize been for the brand?
We truly appreciate receiving ample financial support in presenting our collections. Thank you very much. On the other hand, we have to contemplate how to continue participating in the Paris community and continuing to develop routes is something we need to do on our own from hereon. I feel we have been chosen for a strenuous prize which awards a one-way ticket with strong expectations to live up to.
Please tell us about your future aspirations for the brand and as a designer.
We had developing with global business in mind from the start of the brand, and this year, we have accomplished "opening a directly operated shop", "acquirement of a B Corp certification", "participating in Paris Fashion Week", which were the first essential steps in this, so we feel we are finally standing at the starting line in becoming a brand with global developments. From hereon, we hope to raise acknowledgement of the brand, with a feel of starting afresh and not forgetting our beginnings. As a designer, I have been receiving offers increasingly from people of other fields and/or corporations, so I hope to continue searching for flexible collaborations with interesting people around the world.