Pickup
MAR. 12, 2021
Newcomer brand questionnaire | 9M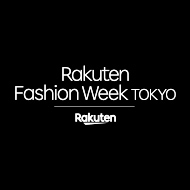 9M
Designer
Riki Yoshida
Category
Men's Ready to Wear
Brand information / About the designer
―What inspired you to become a fashion designer? Describe developments leading up to the brand launch.
I joined a hand printing factory, the company I presently work for, and I started making clothes using the textiles we develop, while working in the development/sales of textiles. 3 years ago, I put my activities into the shape of a brand, which is 9M.
―What is the brand's concept? What do you want to communicate through fashion designing?
The concept is Luxury abnormal uniform, and I am conscious of creating designs that makes the wearer feel positive, excited when wearing.
―What is your source of inspiration in creating fashion? What is your process of developing a design concept?
I establish a theme by season, and put ideas into design, color, graphics accordingly. I usually pick up themes from things I am actually experiencing.
―Who are your current stockists (areas, retail formats, etc.)? Describe the typical followers of your brand.
We have sales channels in Japan, of course, and in the U.S., but we are hoping to expand fans in China and Asian regions also.
―Which brands, designers, styles and cultures have had the most impact on your fashion designing, and why?
Traveling allows me to encounter new cultures and unknown worlds, so I am especially influenced by it.
About 2021 A/W collection
―Why have you chosen Tokyo (Rakuten Fashion Week TOKYO) as the venue for presenting your collection?
I decided to participate this time, because I wanted to have more people see my brand.
―What is the concept / image for your brand's 2021 A/W season?
An omnibus-like image of American culture of the 60's-70′, a documentary of America.
―What is your vision for your show / installation?
I am producing it under the theme, "The power of sport". I feel sports have the power to enable people to enjoy a healthy life, both physically and mentally.
Future
―What are your brand's future outlook and goal?
Our aim is to become a brand supported by fans from around the globe.
About TOKYO
―What does Tokyo represent for you?
A city
―Which parts / sites of Tokyo do you like most? Why?
Showa Stadium. Because it is where we went to on location.
―What are your favorite / recommended shops (of any genres, e.g. fashion stores, homeware stores, food services), facilities and sites?
The eel restaurant near our office. Because it is yummy.
Regarding the COVID-19 Corona virus
―If any, please tell us any changes you've made to the brand and/or designs due to the spread of COVID-19.
It made us realize we have to keep going forward, through repeated trial and error.