Pickup
MAR. 12, 2021
Newcomer brand questionnaire | el conductorH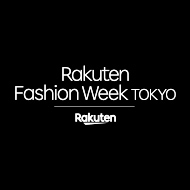 el conductorH
Designer
Shintaro Nagamine
Category
Men's & Unisex / Ready to Wear
Brand information / About the designer
―What inspired you to become a fashion designer? Describe developments leading up to the brand launch.
I've always loved clothes, ever since I was a small child, so I naturally came to aspire towards the path to fashion. Since I started working as a newly graduate, I've become independent and have experienced all sorts of jobs pertaining to fashion. The only job in relation to fashion I hadn't tried was design, which made me want to challenge this unexperienced field of design, utilizing the various experiences I had accumulated up to now, so I started up this brand.
―What is the brand's concept? What do you want to communicate through fashion designing?
I am conscious of the brand not over-completing, to leave a margin for the customer to complete it as they wish with their imagination. I think the real charm and fun in wearing clothes is reflecting one's lifestyle in the clothes by devising individuality.
―What is your source of inspiration in creating fashion? What is your process of developing a design concept?
I think, everything that happens in town, all scenery, is a source of inspiration. That's why I often go for a walk, and am conscious of turning my attention to everything that comes into sight. I feel my creative process starts from being curious of things I see. For example, advertisement boards. I wonder why it is placed there, why it is shaped in such a way, etc.
―Who are your current stockists (areas, retail formats, etc.)? Describe the typical followers of your brand.
As of the 2021SS season, we have 15 stores which carry our products in Japan. We started the brand in an extremely small scale with the support of buyers of a few shops who found interest in new things and customers in those towns, but as we went on season by season, we have a real feel that the acknowledgement of our brand is gradually rising.
―Which brands, designers, styles and cultures have had the most impact on your fashion designing, and why?
NIGO® is the brand which shocked me first, and the brand I still continue to admire even now.
About 2021 A/W collection
―Why have you chosen Tokyo (Rakuten Fashion Week TOKYO) as the venue for presenting your collection?
Because I vaguely felt now is the time. 3 years have passed since I first started the brand, and it's also a bit to repay my gratitude to the many people whom have helped me along the way. Sort of to express, thanks to you all, we've come thus far to be able to do this.
―What is the concept / image for your brand's 2021 A/W season?
People living strongly. I think about that all the time, not just this season. Not "a strong person" but rather, "people living strongly". I think everybody is trying to brave living strongly, despite the hardships they face, the sadness, loneliness they have in their hearts, and I find such efforts to be beautiful. All the more reason why I hope to create clothes that snuggle up to the hearts of such people.
―What is your vision for your show / installation?
I often think of what it is that is our individuality, and hope to express that, not only in our clothes, but through our whole show also.
Future
―What are your brand's future outlook and goal?
I'm thinking about all sorts of things, but for now, I just want this show to be a success. I'll think of the next step after this.
About TOKYO
―What does Tokyo represent for you?
An ever-changing town. A town that seems to have everything, yet actually has nothing. All the more reason why it is a town in which the power of individuality is important.
―Which parts / sites of Tokyo do you like most? Why?
Jinbocho. I like used book stores.
―What are your favorite / recommended shops (of any genres, e.g. fashion stores, homeware stores, food services), facilities and sites?
Komiyama Bookstore at Jinbocho, and the field at Yoyogi Park where you can see the fountain. I enjoy having a drink and partying with friends, but when I'm alone, I prefer spending a slow relaxed time at a quiet place.
Regarding the COVID-19 Corona virus
―If any, please tell us any changes you've made to the brand and/or designs due to the spread of COVID-19.
My feeling of appreciation has gotten stronger. It is a hard time for everybody, but I think it is thanks to many people, including the people of the shops and customers, that the brand can continue to grow. Therefore, I feel, if I could give everybody some fun or move people emotionally through my clothes, it will be a sort of a pay-back. I will, of course, create things I wish to express, but I am creating with the joy and smile of those people picking up our products in mind. Earlier there was a question on my source of inspiration, but now that I think about it, for me, such people may be my largest source of inspiration.