Pickup
OCT. 14, 2013
MR.GENTLEMAN 2014 Spring / Summer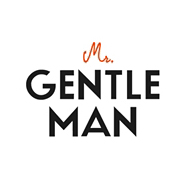 MR. GENTLEMAN, who presented their collection in a runway-style for the first time at VERSUS TOKYO in March, chose an image short film as a new way of expression.
The film welcomed eri of mother/VTOPIA as the film director and KIRI of REVOLVER as the music director. Para One (Jean-Baptise de Laubier), renowned music producer from France, produced the original song "Underwater VCR Feat. Alison Valentine" for the film.
A story about a young man's day in the beautiful streets of Tokyo, this film is filled with the delicate world of MR. GENTLEMAN imagined by Osumi and Yoshii.
In addition to the original song by Para One used in the film, a limited edition vinyl including remixed tracks will be produced by Panteros666 for next season's launch.