Information
SEP. 01, 2023
RakutenFWT 2024 S/S | Day 5 Report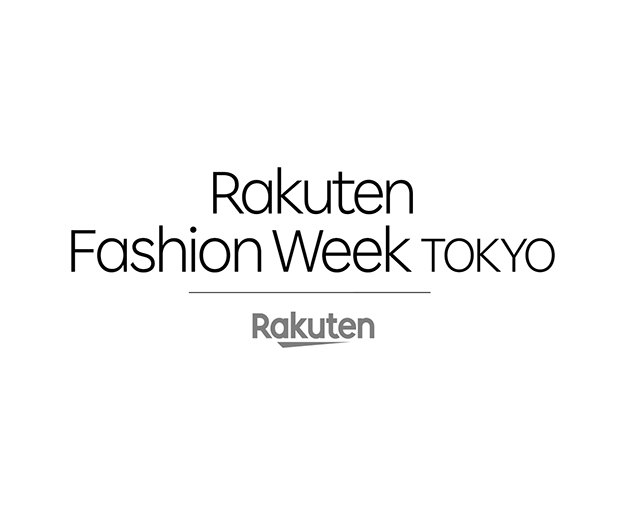 "Rakuten Fashion Week TOKYO (Rakuten FWT) 2024 S/S" (governing body: the Japan Fashion Week Organization (JFWO), welcomed its fifth day today.
 
Through "byR", a project of RAKUTEN GROUP, INC., the title sponsor of this event, to support Japanese fashion brands, "A BATHING APE®︎" presented a show at the Japan National Stadium, Yoyogi 2nd Gymnasium, in commemoration of their 30th anniversary. It was a grand show befitting the brand that has existed as the symbol of street fashion, since its launch in 1993.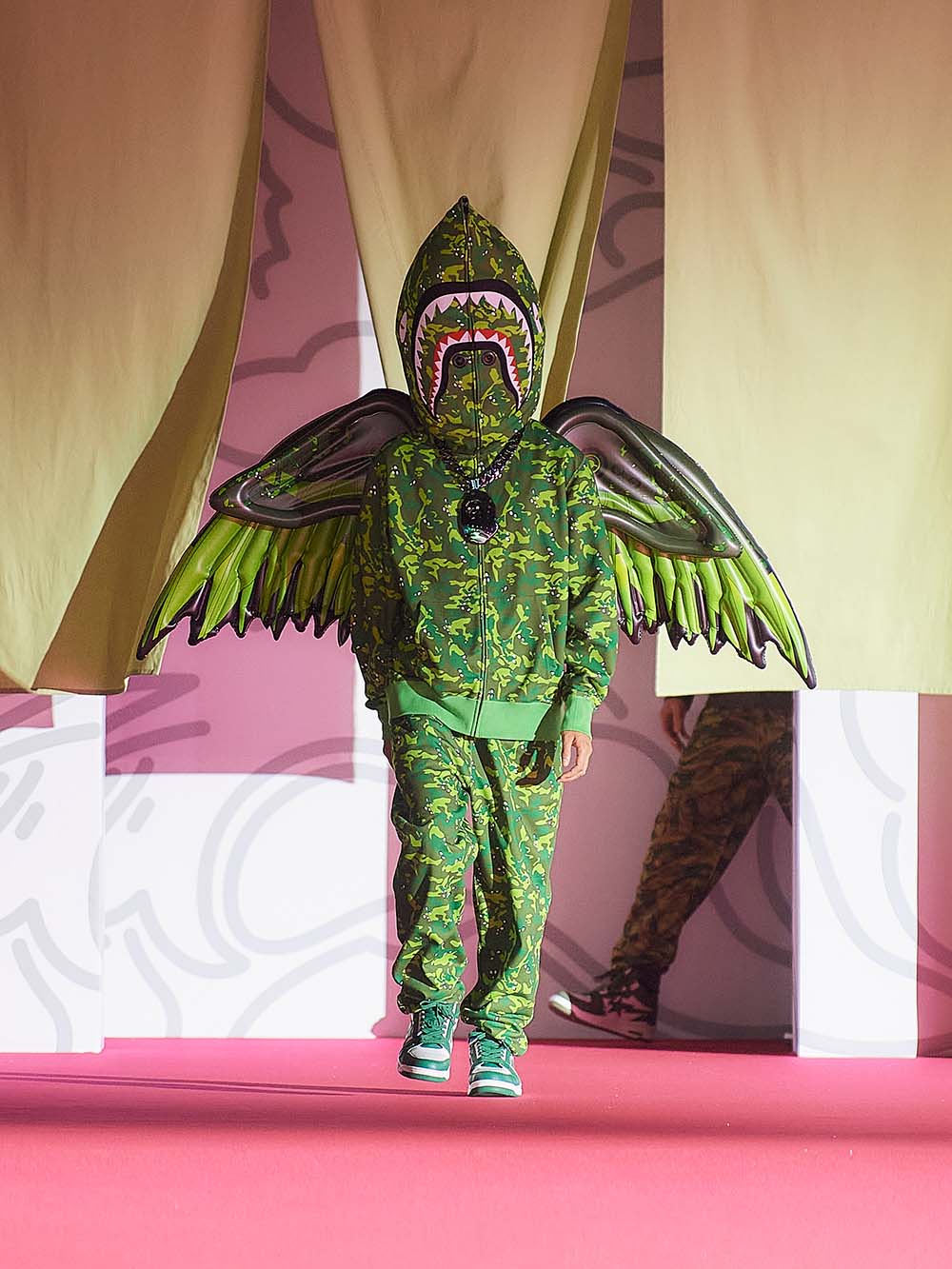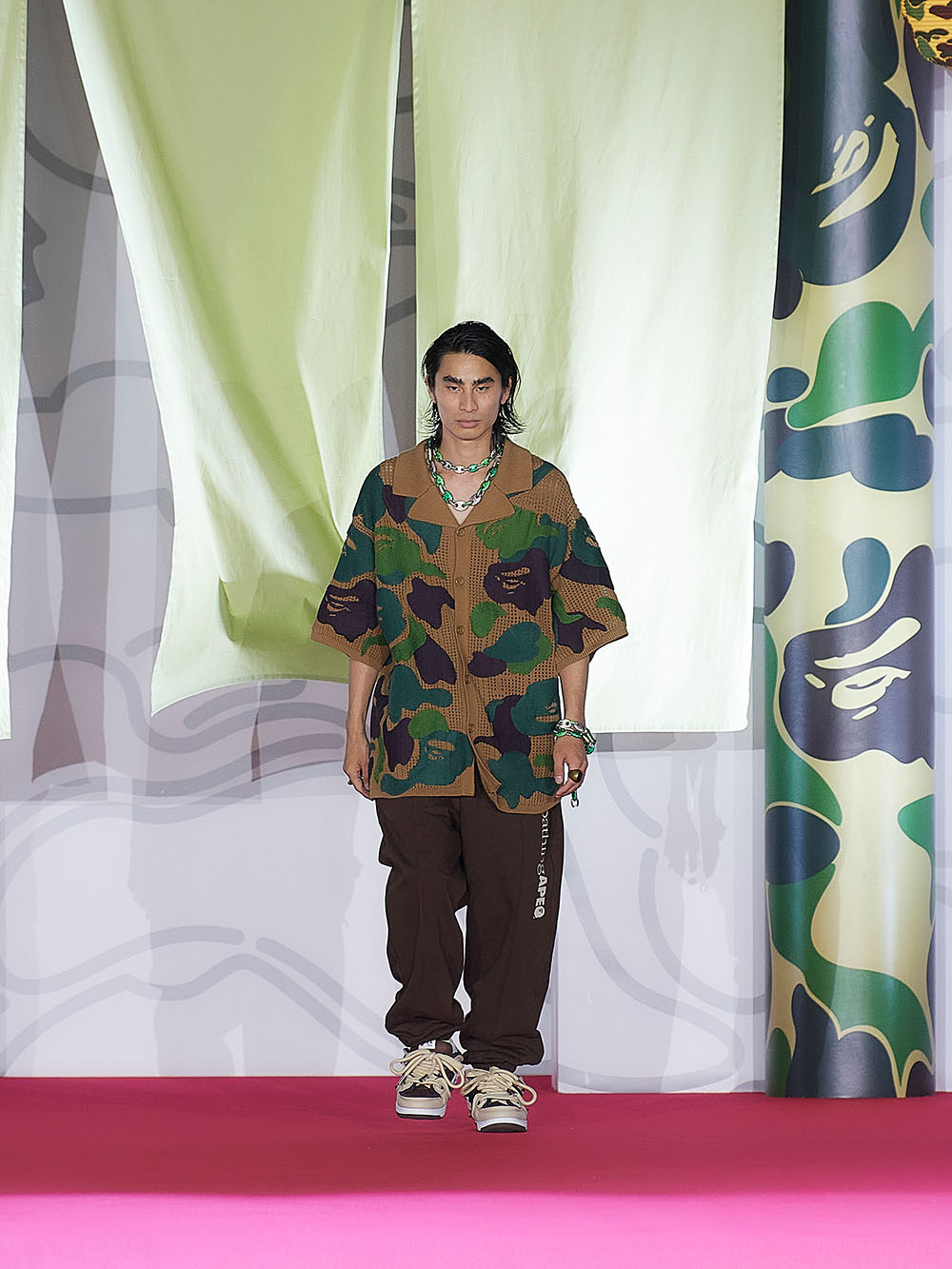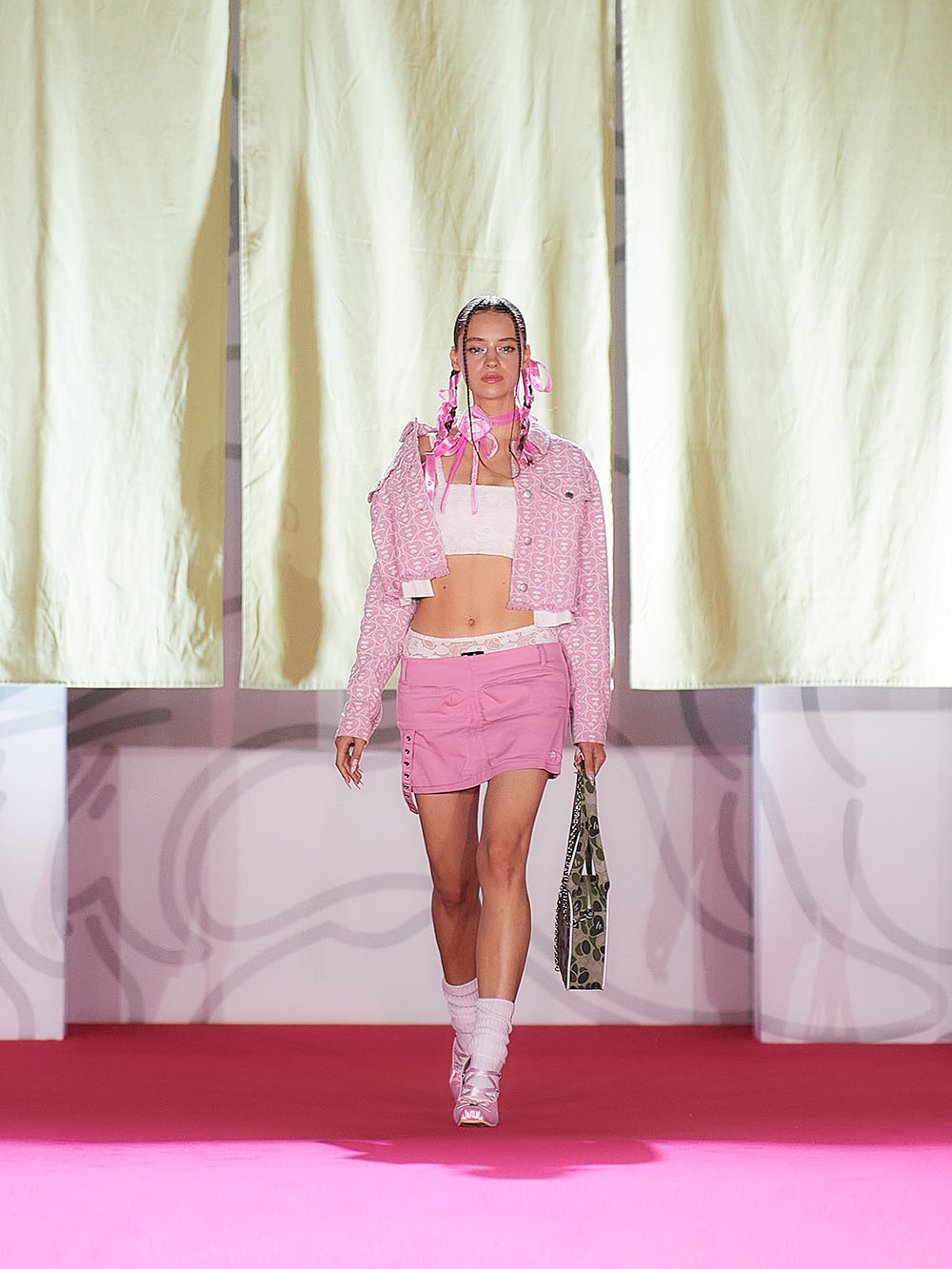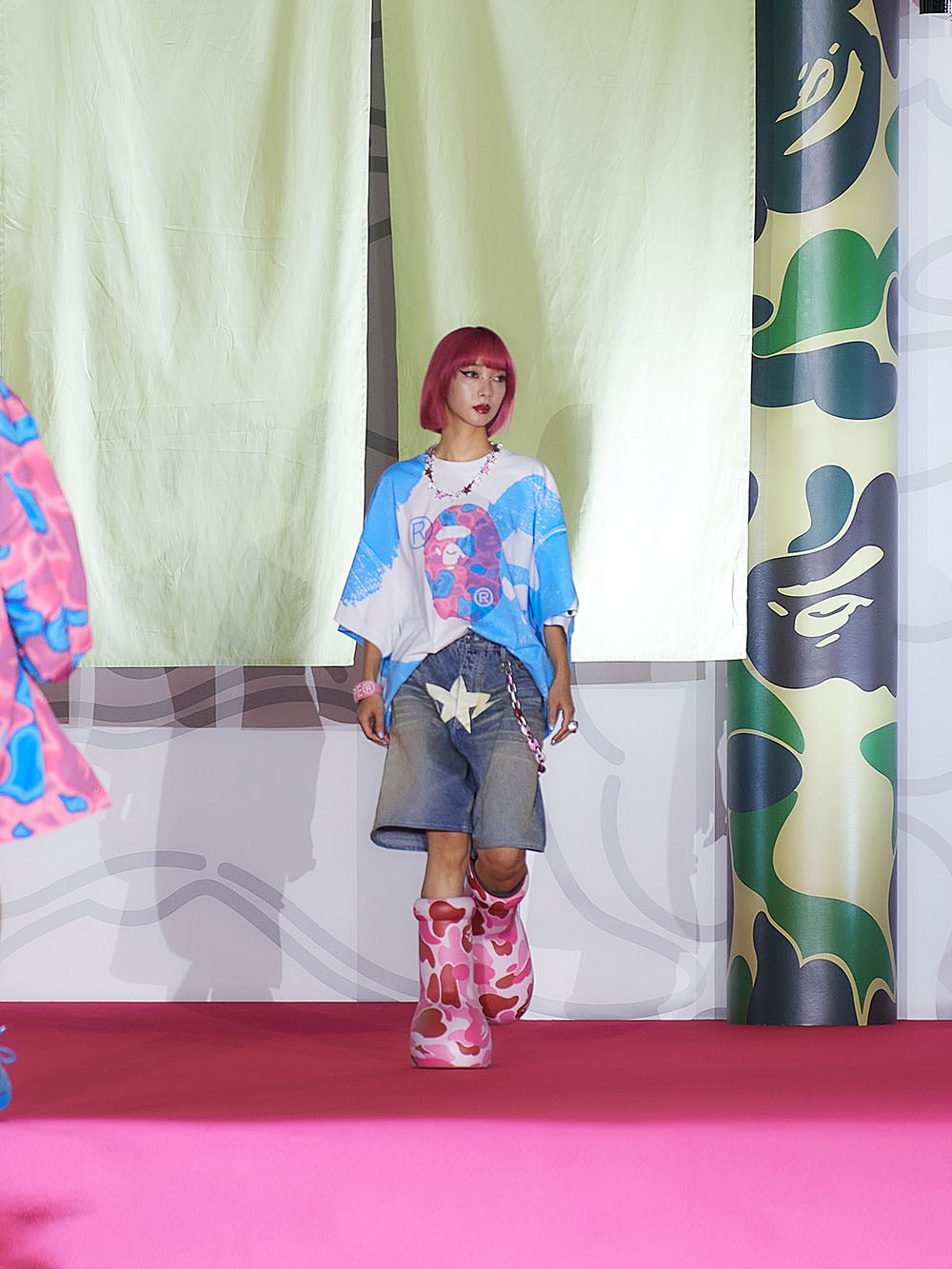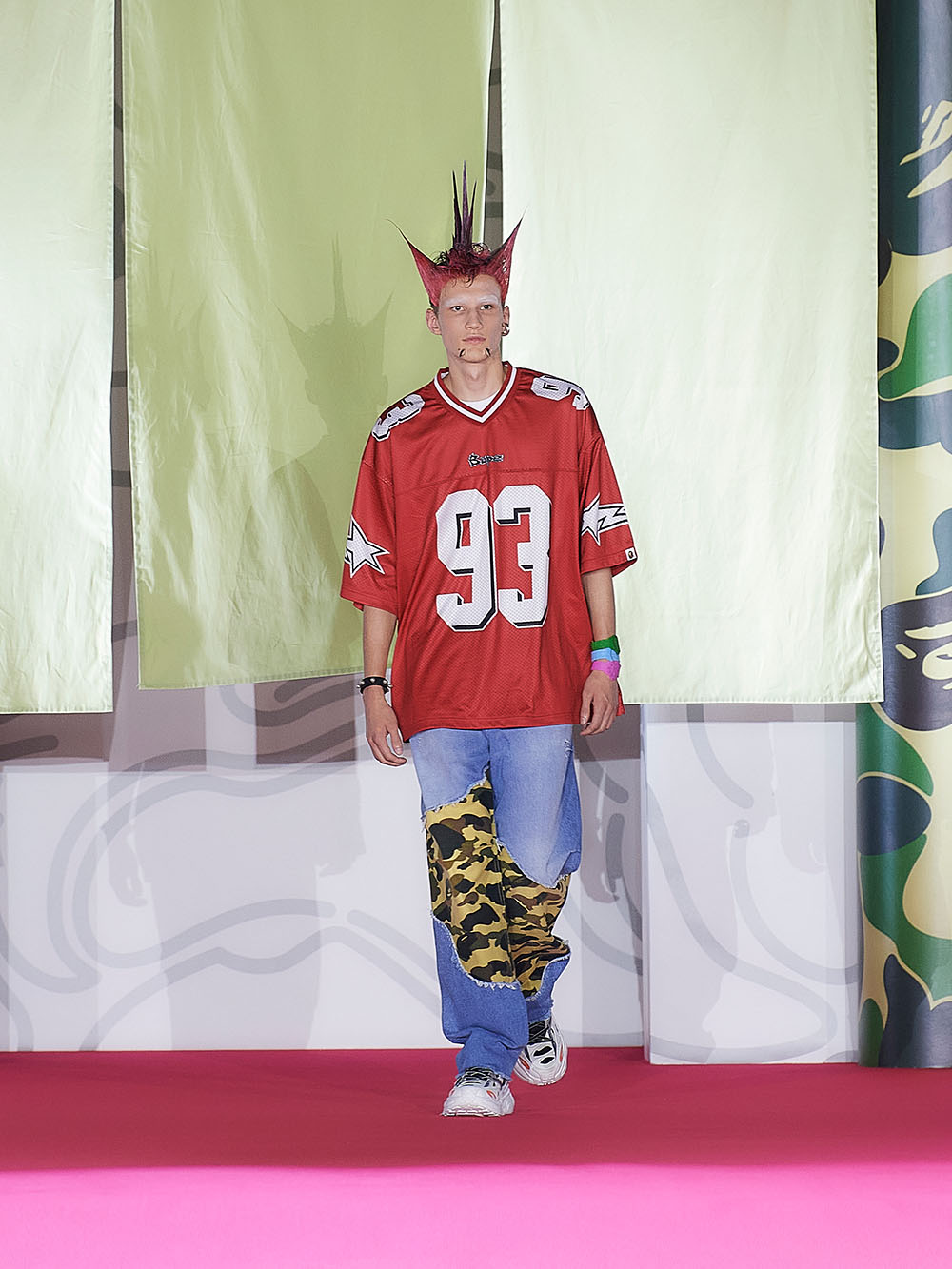 Courtesy of brand
This season, in addition to the diverse array of designers leading Philippine fashion, designers from other Asian countries, namely ALODIA CECILIA, ELLIS CO, RENAN PACSON, S'TOI|C x Uttrykk, presented their collections.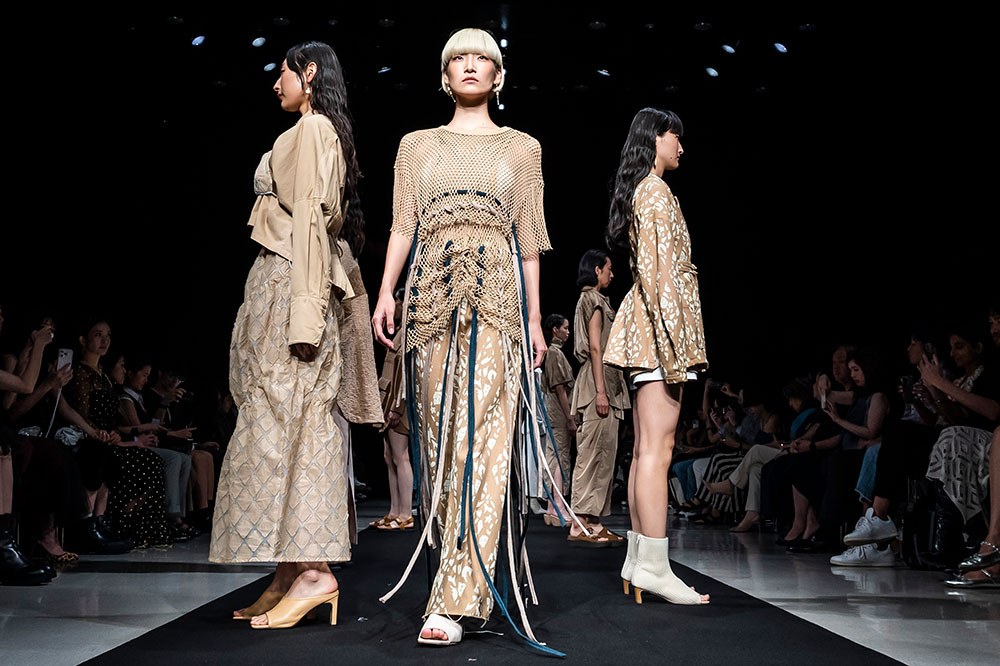 ©tactor/MoN design24SS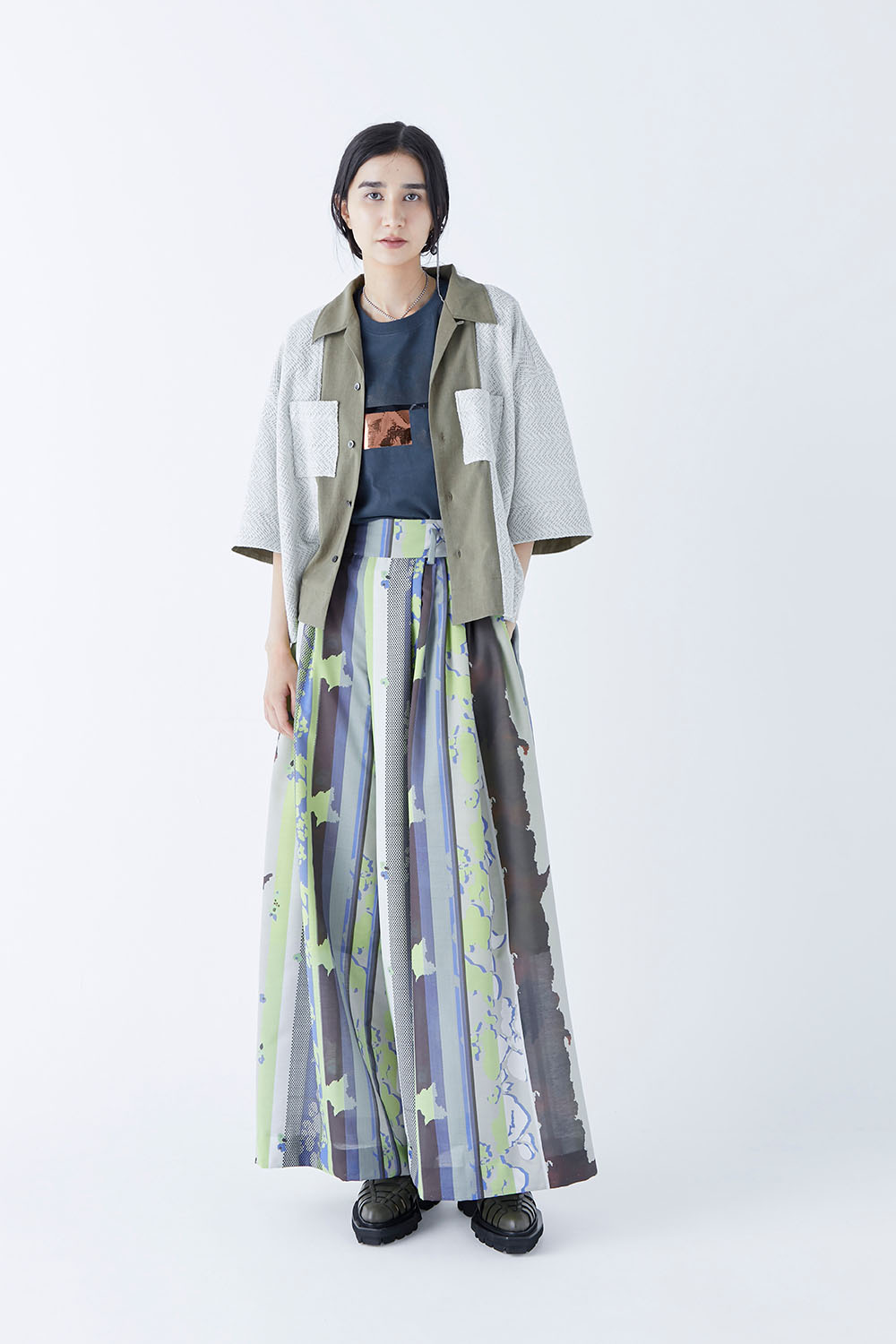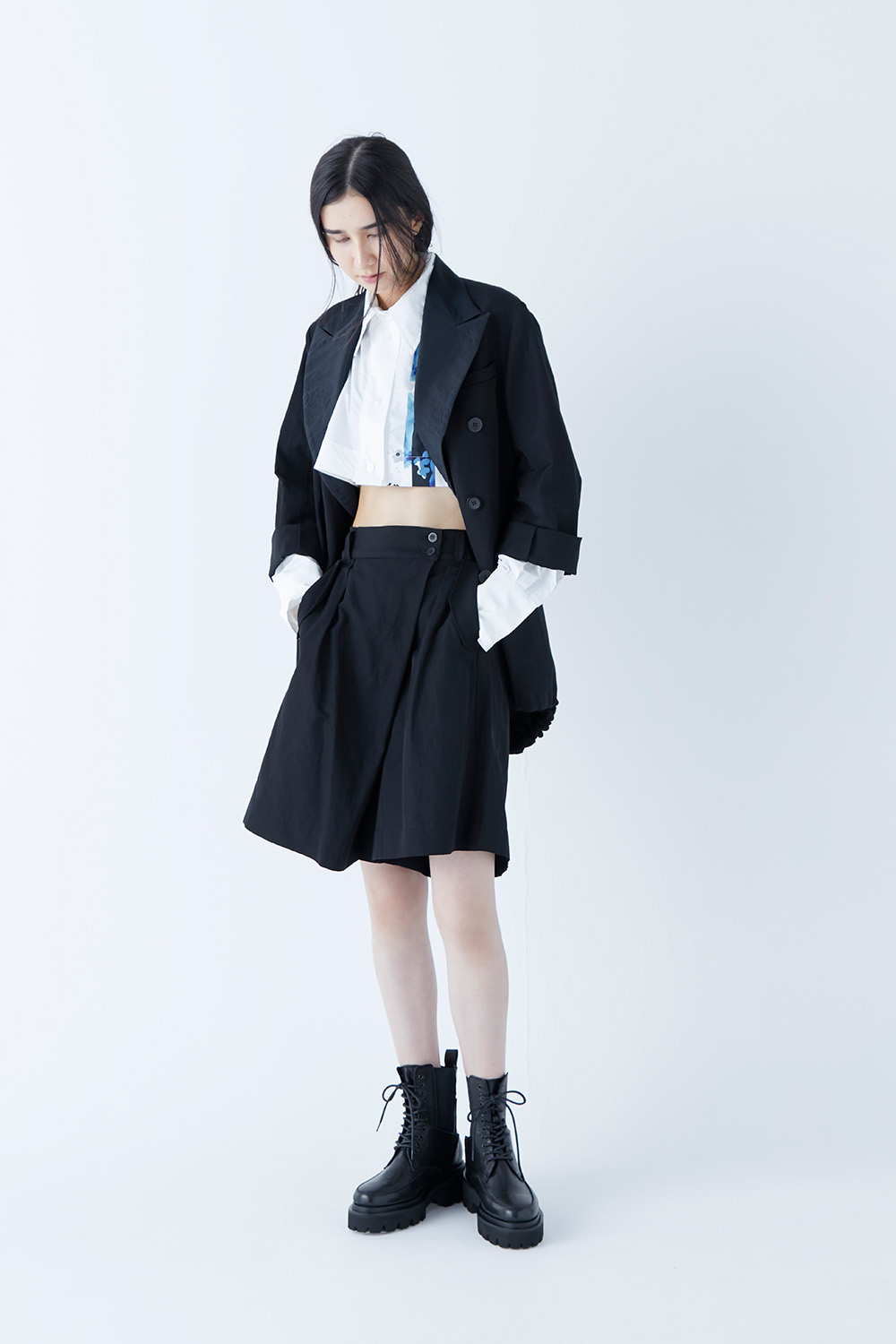 ©tactor/MoN design24SS
The theme of their 24 S/S collection is "Days". Welcoming their 5th anniversary since the start of the brand, they presented a collection to mark their stage of life, by a reinterpretation of "a step beyond daily", the concept the brand has been nurturing carefully since the start of the brand, participating in RFWT for the first time ever, online.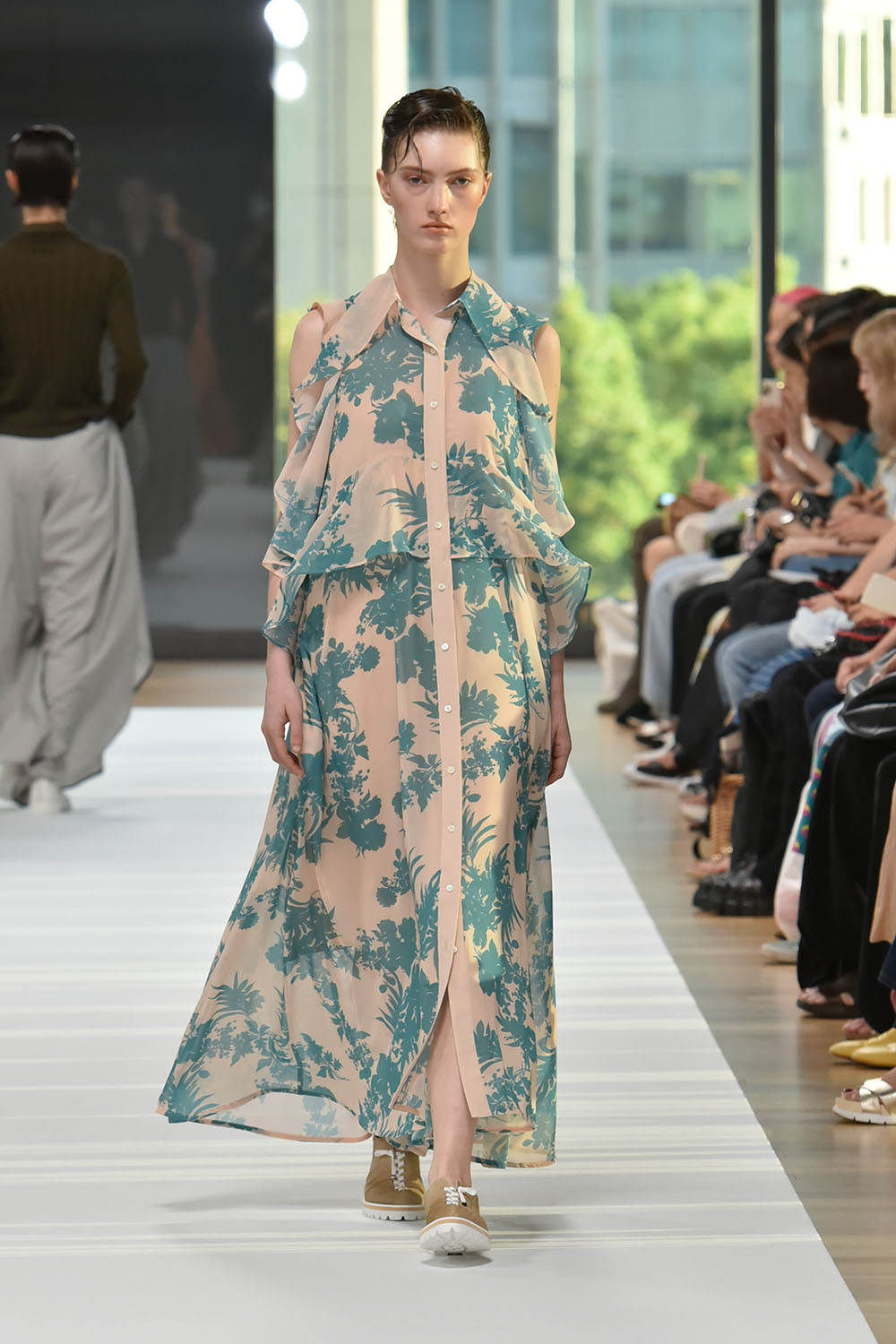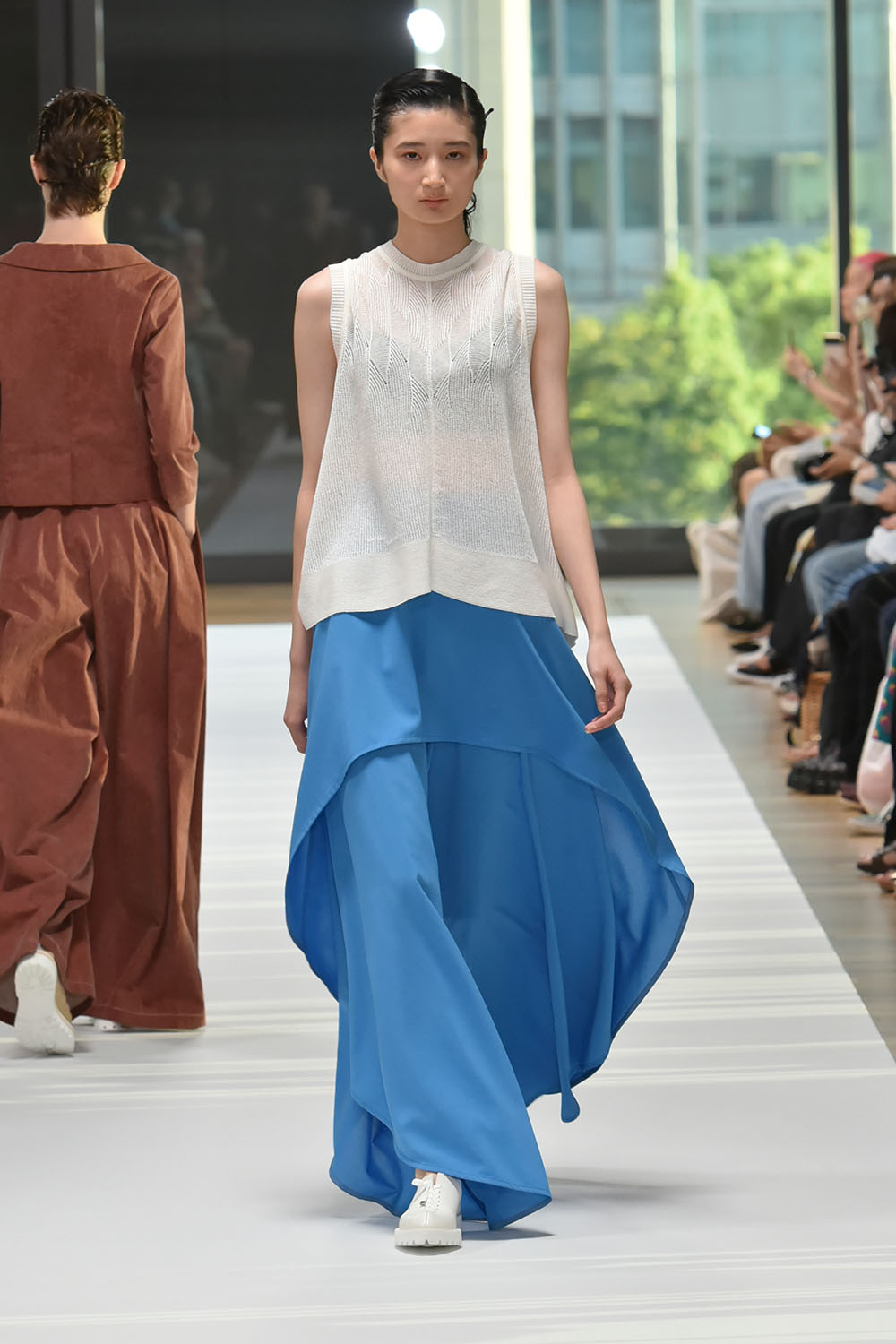 "Creating things that do not yet exist. That is the origin of production", says their designer, Norio Surikabe. The theme he raises this season is "Boldness and Sophistication". With experience, the realm in which one feels "not existing" narrows, but as I proceed in draping, new ideas arise, and I spend time sublimating those into sophistication. This collection on which the designer so comments, was one which excels in the sound of the piano being played live on the spot, a sophisticated silhouette true to the theme, bold cutting that sways left-right in accordance to movement.
CINOH 19:00~ Shibuya Hikarie, Hikarie Hall A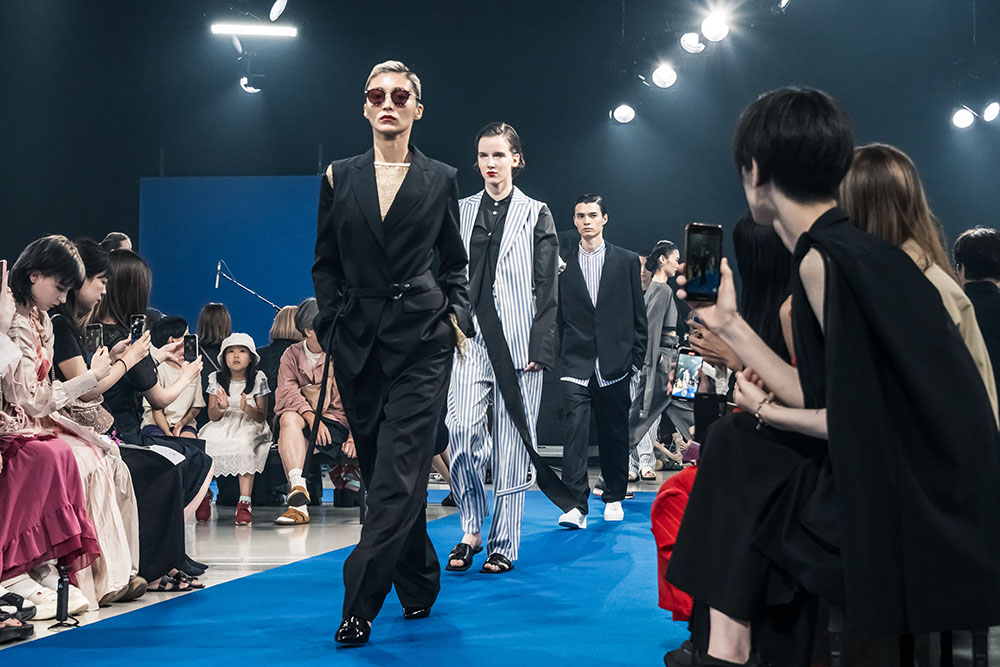 CINOH presented a physical show at the Official venue. This season, they presented a collection in which ambiguity has been set forth, with the designer saying, "intentionally incorporated functions have become designs, and by designing details or shapes, functionality has been added". The rhythm of a powerful live band, further energized the sense of liveliness of the show.In addition, super model Kayako Higuchi, active mainly in Europe and the US, brought about attention by gracing the runway in Tokyo for the first time in 6 years.
 
Online presentation "mintdesigns" 21:00~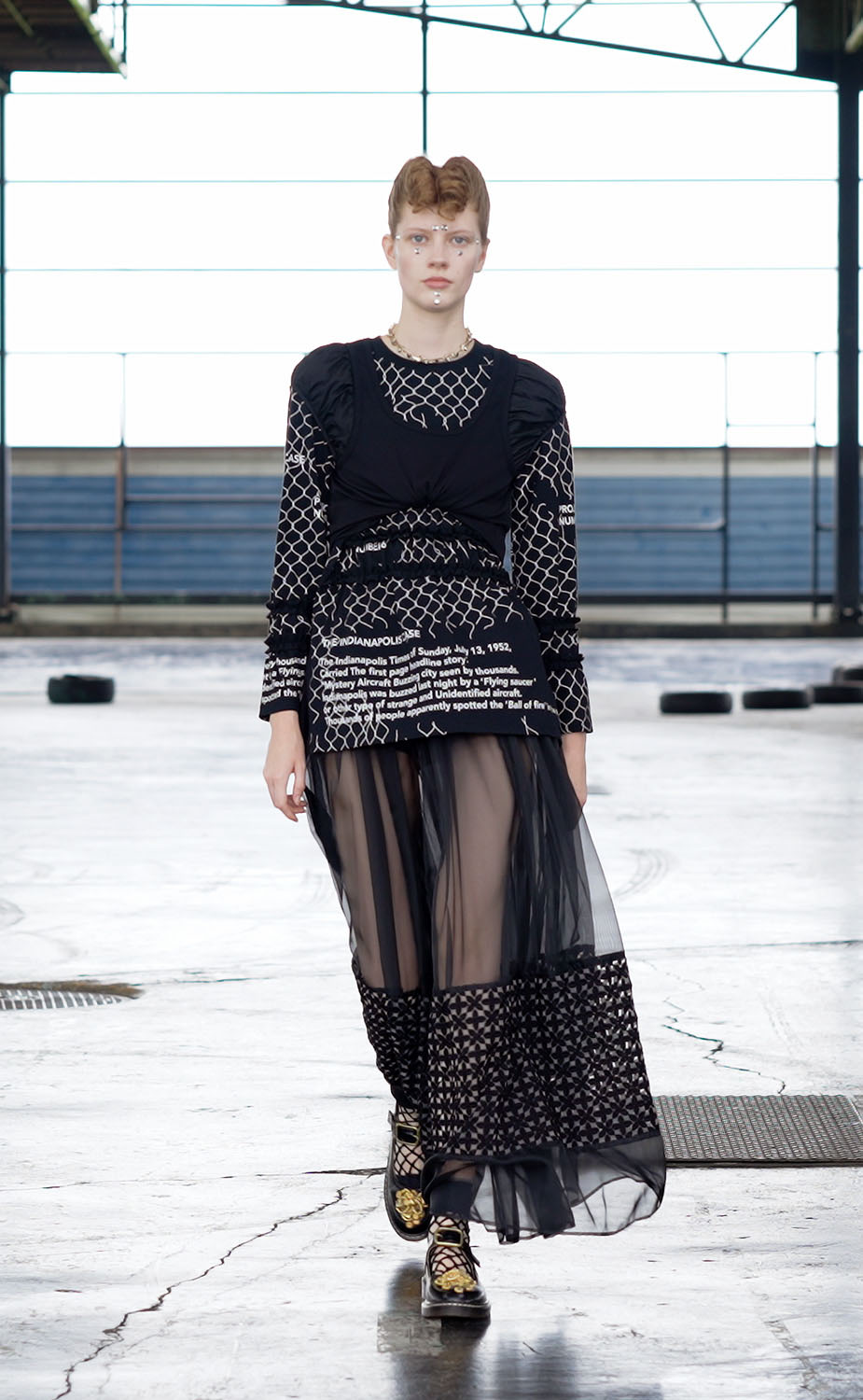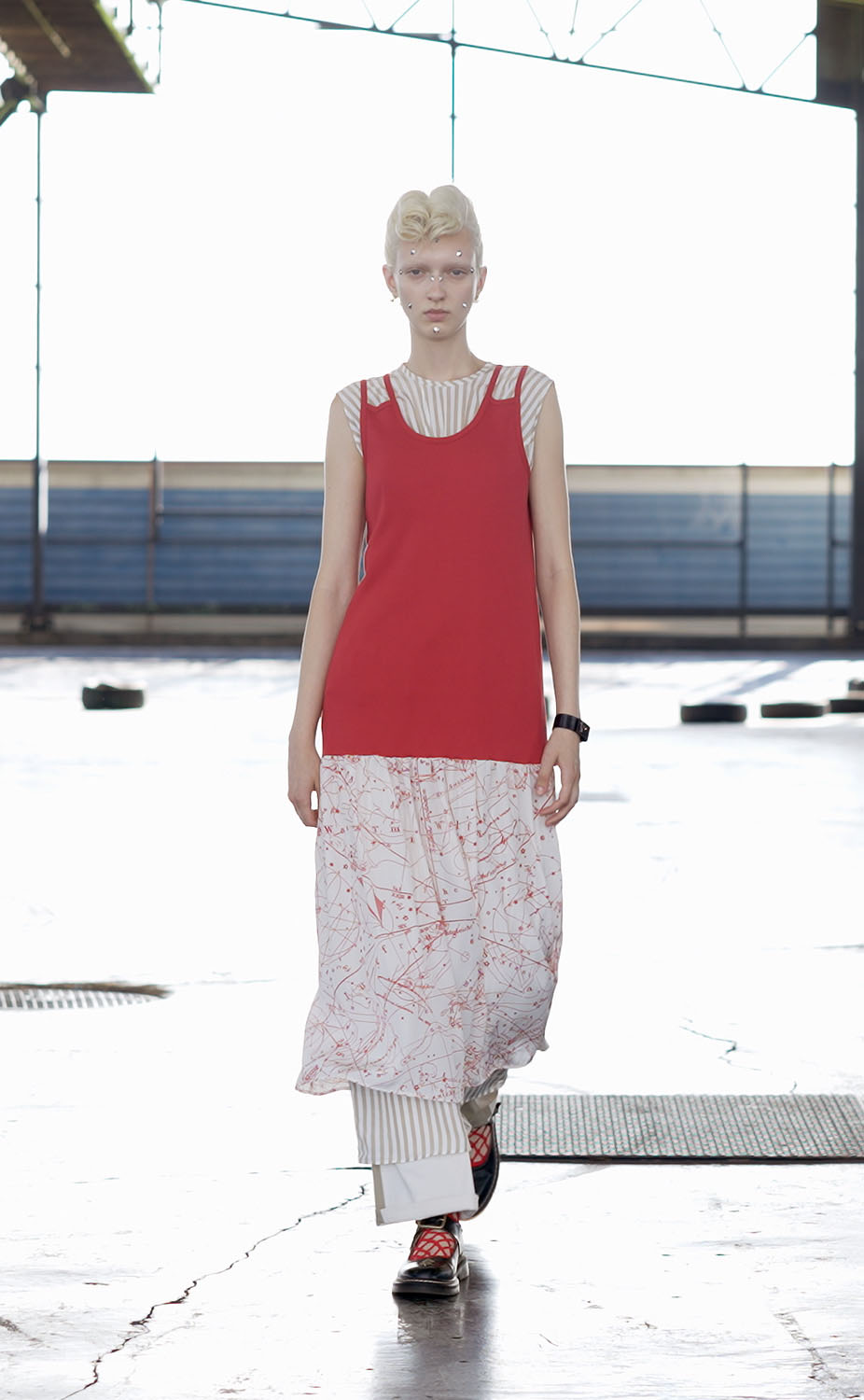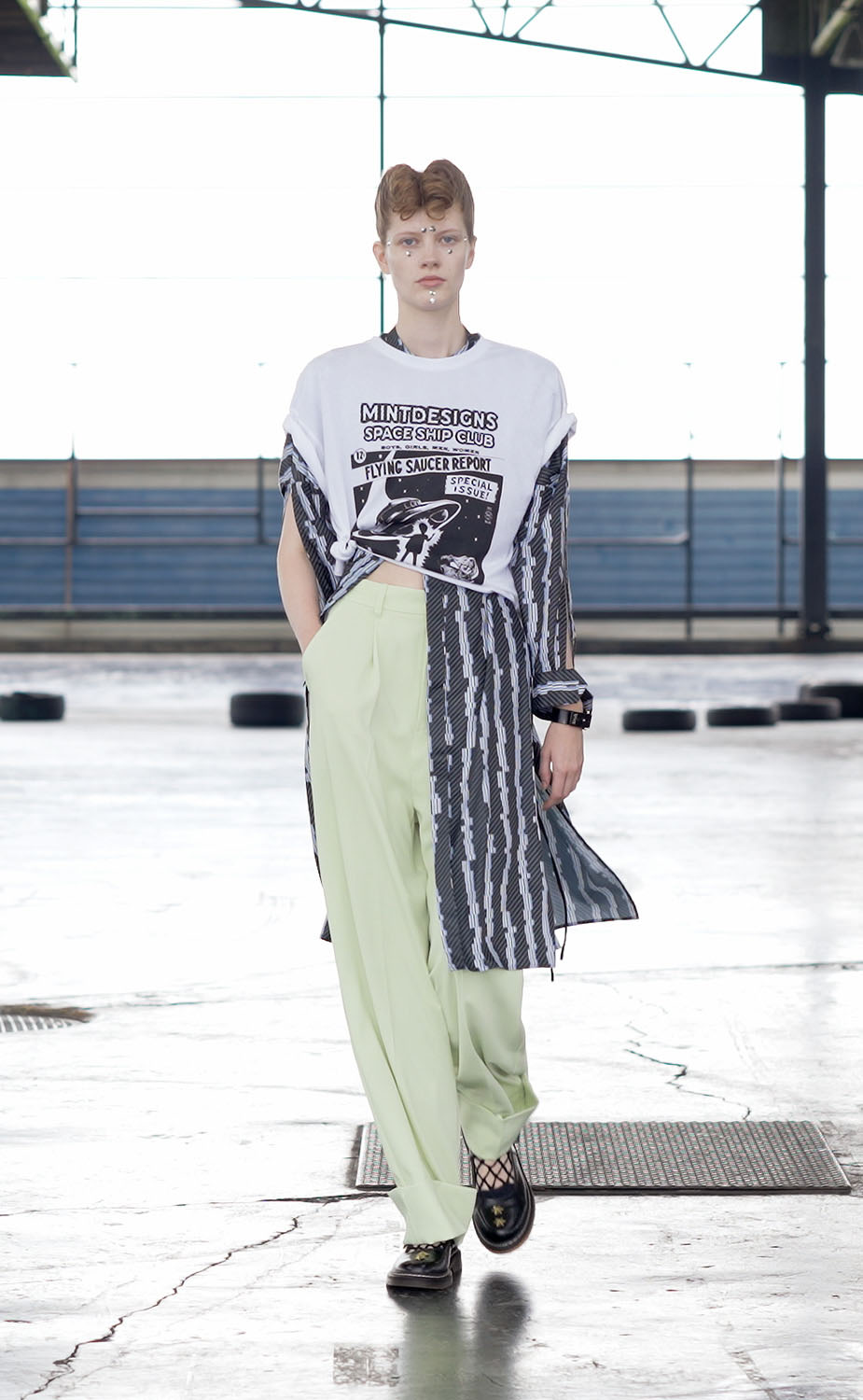 Courtesy of brand
"mintdesigns", the grand prix award-winning brand of last season's "JFW DIGITAL GRAND PRIX 2023 A/W", the digital division of the brand support program hosted by JFWO, presented their 24 S/S collection online. Lined up were styles impressive for the original graphics characteristic of the brand, and use of sheer materials.
 
Carrying out of digital projects, "RUNWAY WATCHERS" and "MY RUNWAY"
In this 24 S/S season, a group of fashion-loving, fashionable influencers tour the collections to transmit their impression of shows, the excitement, from an individual point of view, mainly in SNS. Stylings with a sense of unity distinctive of RUNWAY WATCHERS is also worthy of attention. Furthermore, in continuance from last season, the "MY RUNWAY" project in which the street photographer mitograph goes around shooting snaps of show atmospheres at physical venues and guests, is also being carried out. Please check out the Rakuten FWT Official SNS account for worldviews of each collection venue, guest SNAPs, etc.
Instagram:https://www.instagram.com/rakutenfwt/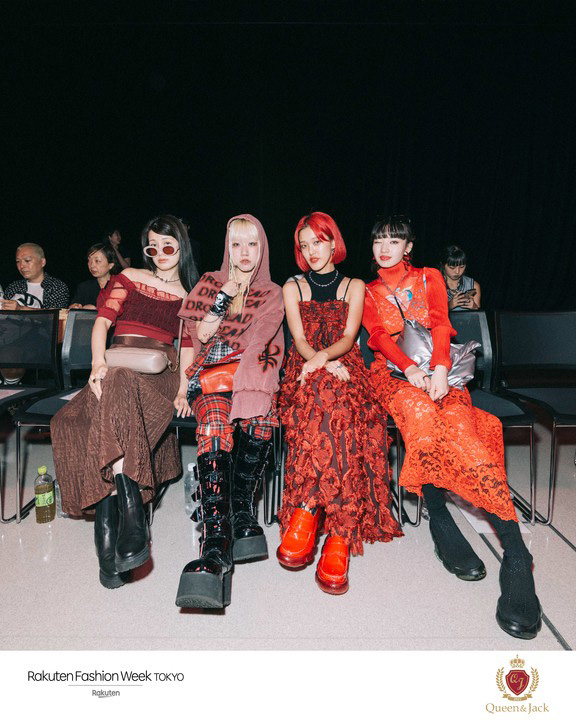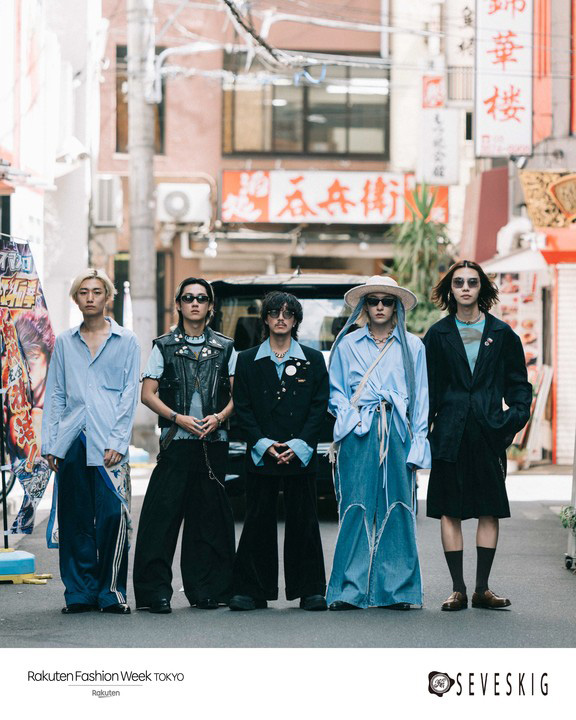 RUNWAY WATCHERS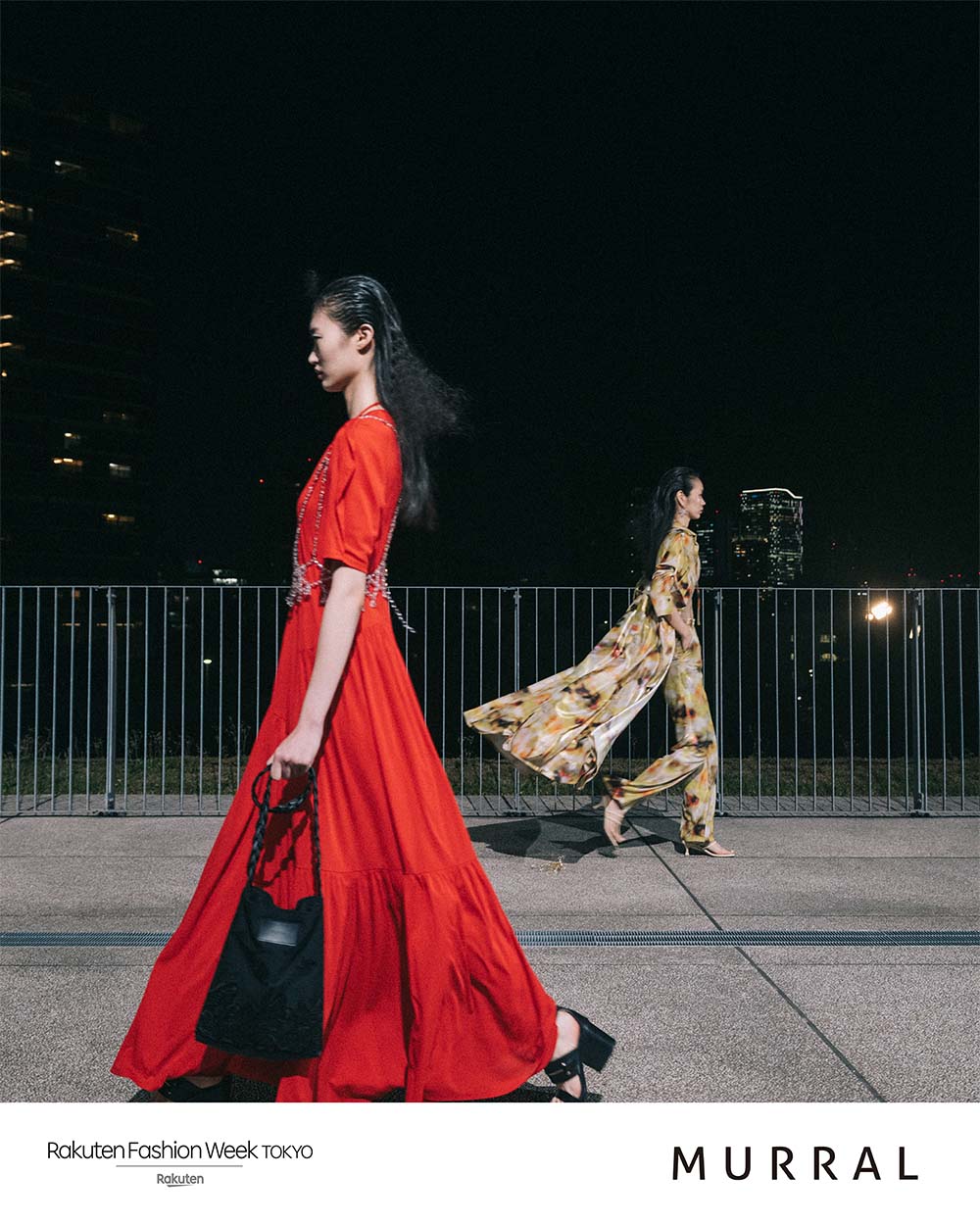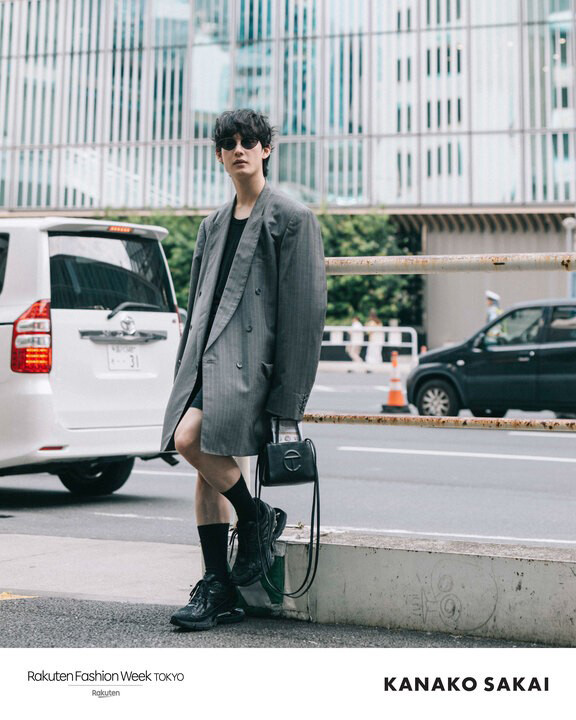 MY RUNWAY
※With the exception of some photographs, the rest are all ©JFWO.