Interview & Report

Phil Oh / Susie Lau / Tommy Ton
3 Blogger interview
Phil Oh (center)
Lives in NY. Launched "Street Peeper". Fashion blogger who also contributes to VOGUE.com.

Susie Lau (left)
Writer/editor living in London. Launched the blog "Style Bubble". Currently writes for "ELLE", "The Daily Rubbish", and "Dazed Digital", etc., as a freelancer.

Tommy Ton (right)
From Toronto, Canada. After working as a sales clerk and a buyer, etc., launched "JAK&JIL". Currently contributing to STYLE.COM and GQ.com.
Bloggers Phil Oh ("
Street Peeper
"), Susie Lau ("
Style Bubble
"), and Tommy Ton("
JAK&JIL
"), whose blogs written from their unique perspectives are drawing the attention of people in the fashion industry worldwide, are in Japan for Mercedes-Benz Fashion Week TOKYO 2014 S/S. The three of them, who have visited Japan on countless occasions, are old friends, and they often hung out together on their current trip to Tokyo. We asked the three of them, who travel to fashion weeks around the world and keep an eye on the latest fashion trends, about their impressions of Tokyo fashion and their favorite brands and shops, etc.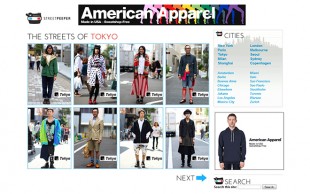 Street Peeper http://streetpeeper.com/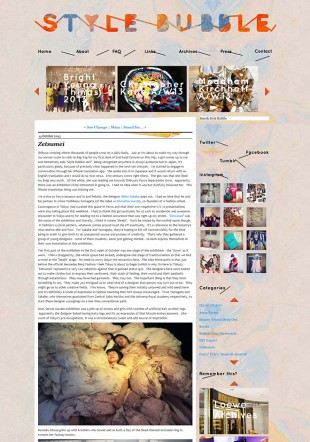 Style Bubble http://stylebubble.typepad.com/
JAK&JIL  http://jakandjil.com/
First, please tell us about how you met.
Tommy: I met Phil at the Paris Collection venue in 2007. At the time, I was wearing Jeremy Scott, and Phil asked whether he could take a picture of my outfit. Then a year later, he approached me again, and at first I didn't know who he was, but I quickly remembered (laughs). We kept seeing each other at other events, and naturally became friends.
Phil: I met Susie at London Fashion Week. She had already started her blog and I knew what she looked like, so I immediately knew it was her.
Susie: I was writing articles for "DAZED&CONFUSED", etc., and I started my blog in 2006.
Phil: I started taking street snapshots at around the same time as Scott Schuman of "THE SARTORIALIST", who is said to be the pioneer, but in my case, I started because I saw the Japanese magazine "FRUiTS" and thought it was interesting. Street snapshots are originally a culture created in Japan.
Tommy: When I started taking street snapshots, a lot of the people taking photos at fashion show venues were Japanese. There, people such as us who could not speak Japanese were a minority, and that is another reason why Phil and I got to be friends (laughs).
You must have been to Japan many times before, but what are your impressions of Tokyo fashion?
Tommy: Fashion in Tokyo is extremely diverse. When I walk through the city, I can see various styles from avant-garde to Lolita, and furthermore, each of them is immensely unique. For people like me who take street snapshots, it is really interesting, and there is a lot of material to work with. I think it is also amazing that in Tokyo, everyone is so tolerant of the diverse styles, and people are influenced by others' fashion and actively incorporate it into their own styles. There is truly so much to see here.
Susie: It feels like Japanese people form "style tribes", as they are loyal to their own style while being tolerant of one another. Various cultures were introduced to Japan in its history, and through the tolerance of Japanese people, they were freely incorporated and thus cultivated unique sub-cultures. I think this lead to the diversity of Tokyo fashion, and I am impressed by how I naturally encounter many different personal styles when walking through the city.
Phil: For brands as well, there is a fashion style that is unique to Japan, from COMME des GARÇONS to mercibeaucoup and Ne-net, etc.
Tommy: On the one hand, you have this culture of uniforms represented by salary men and sushi chefs, etc., while on the other hand you have such diverse fashion. It is so interesting and is what makes the country so unique.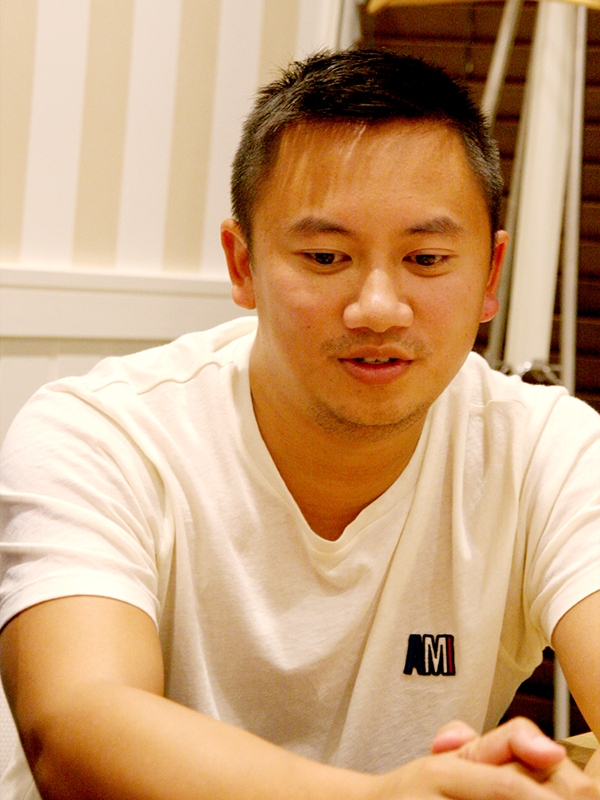 Please tell us about your favorite Japanese brands, shops, or locations.
Phil: In terms of brands, I like SASQUATCHfabrix, sacai, COMME des GARÇONS, and PHENOMENON. In terms of shops, I like GARDEN and RAGTAG in Shibuya.
Susie: I like sacai and PHENOMENON. I also like Jenny Fax and TOGA. Shops that I go to often are Kita-Kore Building in Koenji and MACARONIC, RAGTAG, and BEAUTY & YOUTH UNITED ARROWS in Harajuku.
Tommy: Japanese brands that I like are visvim, nonnative, SASQUATCHfabrix, and UNUSED. I go to the visvim shop "F.I.L," and I also like Isetan and UNITED ARROWS.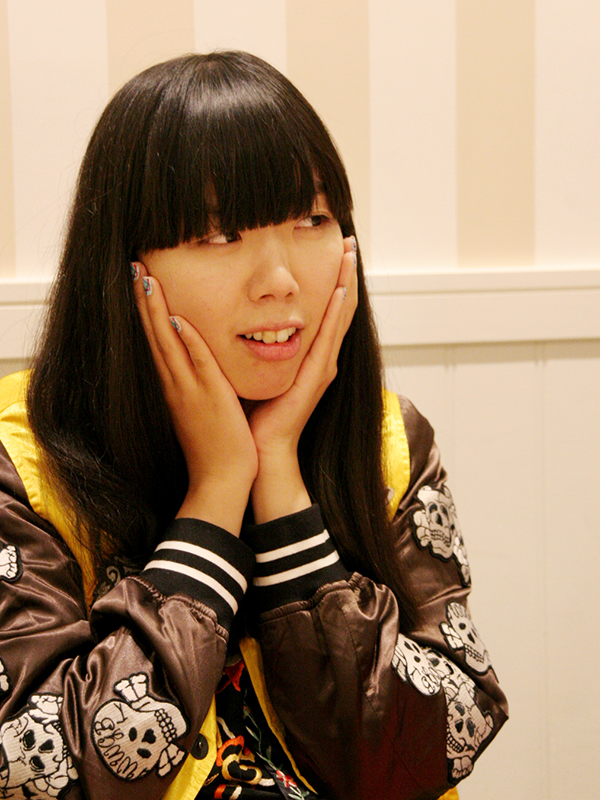 Susie: It's not a shop, but I like the pedestrian scramble at Shibuya. It's so much fun; I can watch it all day.
Phil: What I like are Japanese toilets! They are extremely comfortable.
All: (laughs)
Tommy: Talking of favorite spots, the Robot Restaurant in Shinjku is awesome (laughs).
Susie: Tsukiji is also amazing!
Phil: There are sushi restaurants in cities such as New York, but there are many delicious restaurants wherever you go in Japan, including the conveyer belt sushi restaurants.
Susie: Fruits and vegetables in Japan are so delicious. I think they are organic and high-quality.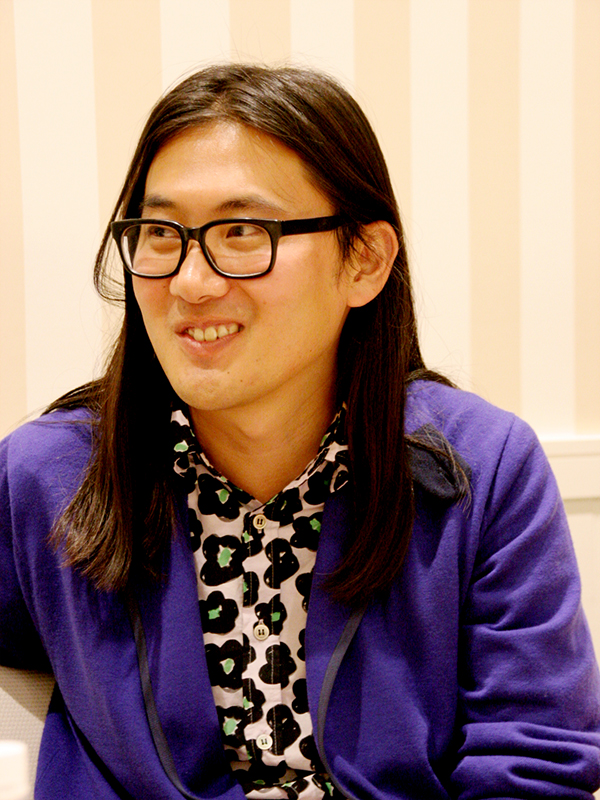 Lastly, can you each comment on your hopes for the future of Tokyo fashion and fashion week?
Susie: I have high hopes for everything that Tokyo fashion will show me. I hope that Tokyo fashion, which condenses various things such as ideas and philosophy in addition to what is visible, is conveyed to us by becoming a fashion week statement.
Phil: I look forward to the press discounts (laughs).
Susie: And the creativity, right?
Phil: Of course! Please put that down first (laughs).
Tommy: I hope to see various people's outfits in many different places, from the runway to the streets. It would be nice to get goose-bumps by looking at people's fashion style and actually touching the clothes.
Susie: I want to experience the feeling of "SUGOI!"