Interview & Report

Stuart McCullough
Australian Wool Innovation (AWI) CEO
Mr. McCullough has over twenty years of experience in corporate communication, international business planning, product development management, marketing and sales strategy, and strategic alliance negotiations. For the past decade, Mr. McCullough has held a leadership position in the Australian Wool Innovation (AWI) , and at the same time has worked as the person in charge in various aspects, such as business unit strategy planning, transition, establishment, and development, etc. His duties include the development and commercialization of new products, starting, launching, and managing the operation of AWI bases in the United States, etc., and he also leads communication with various worldwide organizations through complex animal welfare issues. In his period of change in recent years, he has worked as the Strategic Advisor for AWI Senior Executives, and in 2010 he was appointed the Chief Executive Officer (CEO). He started his career in the wool industry as a jackaroo (apprentice on a sheep farm), and has had various experiences in both the wool production side as well as in the pipeline where demand is created, such as in wool classer (specialist in classing wool), wool testing, wool export, trader/buyer, and global sales management, etc.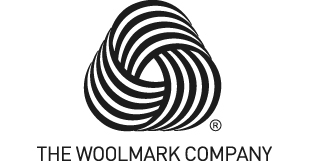 woolmark
Stuart McCullough, CEO of the Australian Wool Innovation (AWI), who advocates the value of wool as a material through a broad range of activities such as advertising, merchandising, and technical development using the "Woolmark" as an icon," is in Japan for the Mercedes-Benz Fashion Week TOKYO 2014 S/S. We talked to Mr. McCullough about his company's activities, including the competition "International Woolmark Prize," which aims to discover up-and-coming designers, and the global campaign "Merino Wool. No Finer Feeling," which promotes the value of Merino wool and for which United Arrows was chosen as a business partner in Japan.
First, can you tell us about the origins of AWI?
AWI (Australian Wool Innovation) was established in 1937 as the IWS International Wool Secretariat in London with funding from wool producing countries such as Australia. After World War II, there was a decline in demand for wool due to the rapid popularization for synthetic fibers, and in order to promote appreciation for wool once again, the now-familiar "Woolmark" was born in 1964. Afterwards, the company's name was changed from IWS International Wool Secretariat to The Woolmark Company, and AWI bought out and merged with The Woolmark Company. The company headquarters is in Sydney, Australia.
Please tell us about the activities of AWI.
The Woolmark Company has multiple marketing platforms that cater to various markets, such as the "International Woolmark Prize" ("IWP") for discovering up-and-coming designers; "Merino Wool. No Finer Feeling™" ("No Finer Feeling"), a campaign to promote the quality of Merino wool; and "Woolmark Gold" campaign in China, etc. These are characterized by the fact that we develop the project together with our local partners after we tell them about the strategies of each platform. We have supply chains in various countries and cultures, and we prepare options which give marketing opportunities to all our partners, from designers to retailers. We place importance on finding a partner that allows us to enhance the visibility of the Woolmark brand and material, and we are honored that United Arrows was chosen as our business partner in Japan for "No Finer Feeling."
What kind of campaign will "No Finer Feeling" be?
This campaign has welcomed Alexander Wang and Narciso Rodriguez, etc., as fashion ambassadors, and collaborations are being developed with approximately 50 brands. It is scheduled to be launched in countries such as England, France, Germany, Italy, Australia, the United States, and Japan through various stores and media. We have prepared various approaches; for instance, we collaborated with designers on Savile Row and featured photo stories of musicians wearing their designs in "GQ" magazine, etc. The campaign targets highly fashion-sensitive consumers, but we feel that it is an effective platform for the entire supply chain, including wool growers, textile companies, and distributors, etc.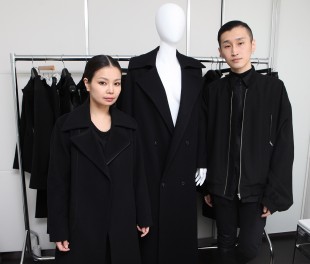 Takeshi Kitazawa and Emiko Sato, the designers of DRESSEDUNDRESSED who were chosen as finalists for "IWP 2012/13"
What are your impressions of the Japanese fashion market?
There are many designers and retailers, and Tokyo, which hosts Fashion Week, is a highly competitive market along with London, Paris, Milan, and New York, and serves as a fashion hub. Therefore, we see Japan as a country where we can develop various marketing platforms such as "IWP" and "No Finer Feeling." In the past 20 years, Japan has faced many obstacles such as the Great Hanshin Earthquake, economic slump, and the Great East Japan Earthquake, but I feel that now fashion is gaining momentum once again. Thus, I hope that there will be a winner of "IWP" from Japan in the future, and I think the selection of "DRESSEDUNDRESSED" as a finalist in the previous IWP was also a good opportunity to enhance their visibility.
What do you think is necessary to win the "IWP"?
A large characteristic of "IWP" is that the perspectives of retailers such as Harvey Nichols and Joyce are included in the evaluation criteria. I also participated in the judging conducted in London this February, and saw that our retail partners judge a piece of work not for what it is, but based on whether they can see themselves ordering from the designer straight away. In cat walk shows conducted at fashion weeks in Tokyo, etc., I imagine that the emphasis is on the beauty of the creation, but in "IWP," the marketability of the creation and whether it is something that can be delivered to customers also factors into the decision. Therefore, I think it can be said that IWP is a competition that requires more of commercial elements.
Please also tell us about the history of "IWP" and its objectives.
"IWP" started in 1954, and the winners that year were Karl Lagerfeld and Yves Saint Laurent. It was also held a few times through the 60s and 70s, and then there was a hiatus for a while. IWP was revived in the 2000s, and was officially restarted in 2012. Last year, we had a huge success including in terms of PR, and we plan to hold it continuously for at least the next five years. The aim of this competition is to discover up-and-coming designers as well as to raise awareness of wool as a textile.
Are there any markets or countries that The Woolmark Company is currently taking notice of?
The growth of China is amazing. Until now, there was a strong image of China as being a producer country, but when considering wool as a high-quality textile, it is seen more and more as a consumer country, with its growing wealthy class. China's rate of growth is extremely high and is catching up to developed countries, and I think it is a market worth keeping an eye on. Also, currently the wealthy in China are buying overseas brands, but in the future, we may see rapid growth and consumption of domestic brands.
The judges for "IWP 2012/13." From left, Donatella Versace, Diane von Fürstenberg, Franca Sozzani (Editor-in-Chief of Vogue Italia), Victoria Beckham; in addition, Tim Blanks (Style.com editor) was also a judge.
Finally, please tell us about your future outlook for The Woolmark Company.
I have experience working as an apprentice on a sheep farm, and I know that wool producers worry about two things: how much it rains and wool prices. As we cannot do anything about rain, our job is to increase wool prices and revitalize the market. We therefore developed marketing platforms such as "IWP" and "No Finer Feeling," and I think that we are currently maintaining a good price range. The wool industry has both off-farm innovation, involving fabrics and textiles, and on-farm innovation, such as sheep breeding, and I would like to think that we are innovative in both. We would also like to aim to be an innovative presence in all areas of our business, from marketing and finance to human resources and general affairs.