Interview & Report

Angelo Flaccavento
AmazonFWT 2018 S/S, Overseas Guest Interview vol.6
Born in Sicilia, Italy in 1972, Mr. Flaccavento is currently residing in his homeland, Sicilia. He writes for such publications as Il Sole 24 Ore, Fantastic Man, L'Uomo Vogue. He is also known as an editor of BoF.
Angelo Flaccavento, the fashion critic who writes for various fashion media such as L'Uomo Vogue and GQ who also serves as a style journalist for Italy's financial newspaper Il Sole 24 Ore, visited Japan during the Amazon Fashion Week TOKYO 2018 S/S. While he has travelled to various Fashion Weeks around the world, this was his first visit to Tokyo's Fashion Week. We asked on various topics, including his impression of Fashion Week, street cultures and fashion in Tokyo.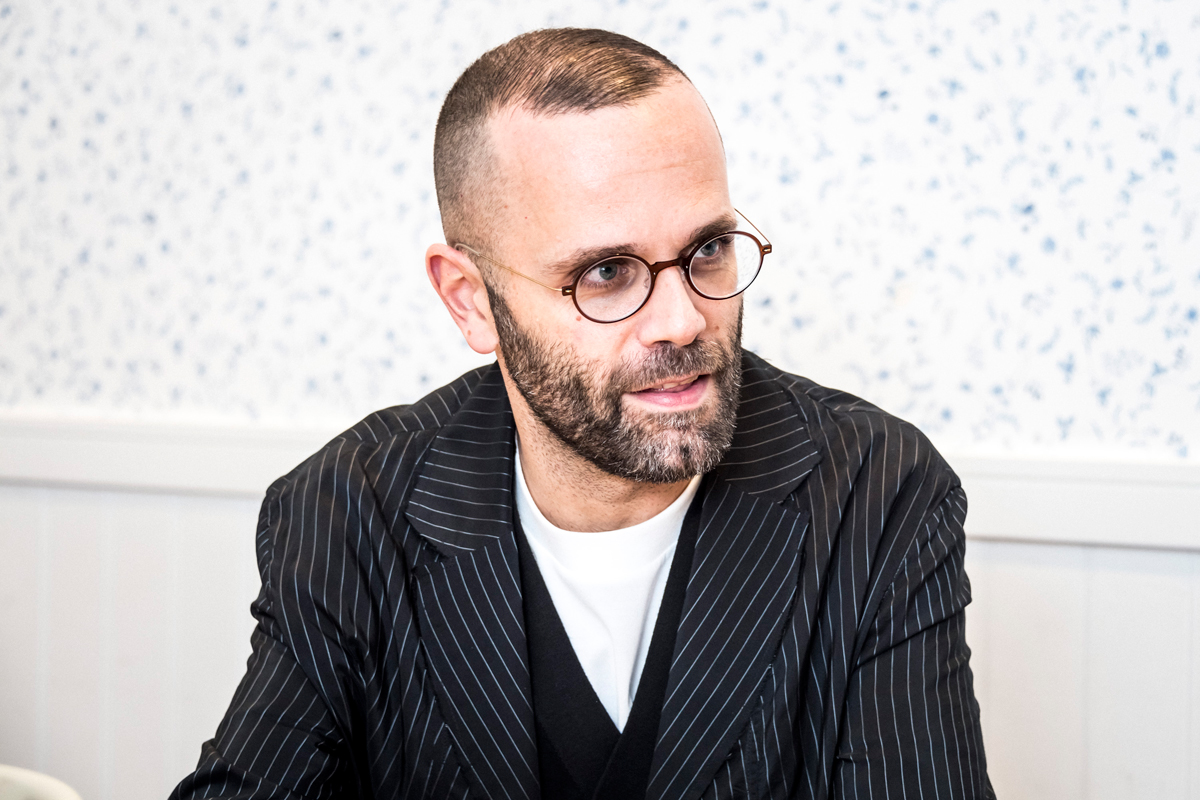 How many times have you come to Japan?
This is my 6th visit. I came to Japan in 2014 for the first time to attend "GUCCI 50 years in JAPAN" associated event. Ms. Frida Giannini, the creative director of GUCCI at that time, was also in Japan. I was here last year as well for my research interview with MIYAKE ISSEI EXHIBITION "The Work of Miyake Issey".
Where have you visited during your trip this time?
I just went to Aoyama and Omotesando area today to visit COMME des GARÇONS, ISSEI MIYAKE and H TOKYO, the handkerchief shop. I had lunch at Kizushi in Ningyocho and it was so delicious. I really wanted to have sushi before I leave because sushi is always the favorite choice for Italians when it comes to Japanese food, haha. Also, I always go check TOKYU HANDS whenever I come to Japan. The store carries a wide variety of goods such as luggage checker, the one that measures your luggage weight, and many other unique things. I go there to find souvenirs for my friends. I'm one of those type of people who shops very carefully, so I spend quite a lot of time before deciding what to buy.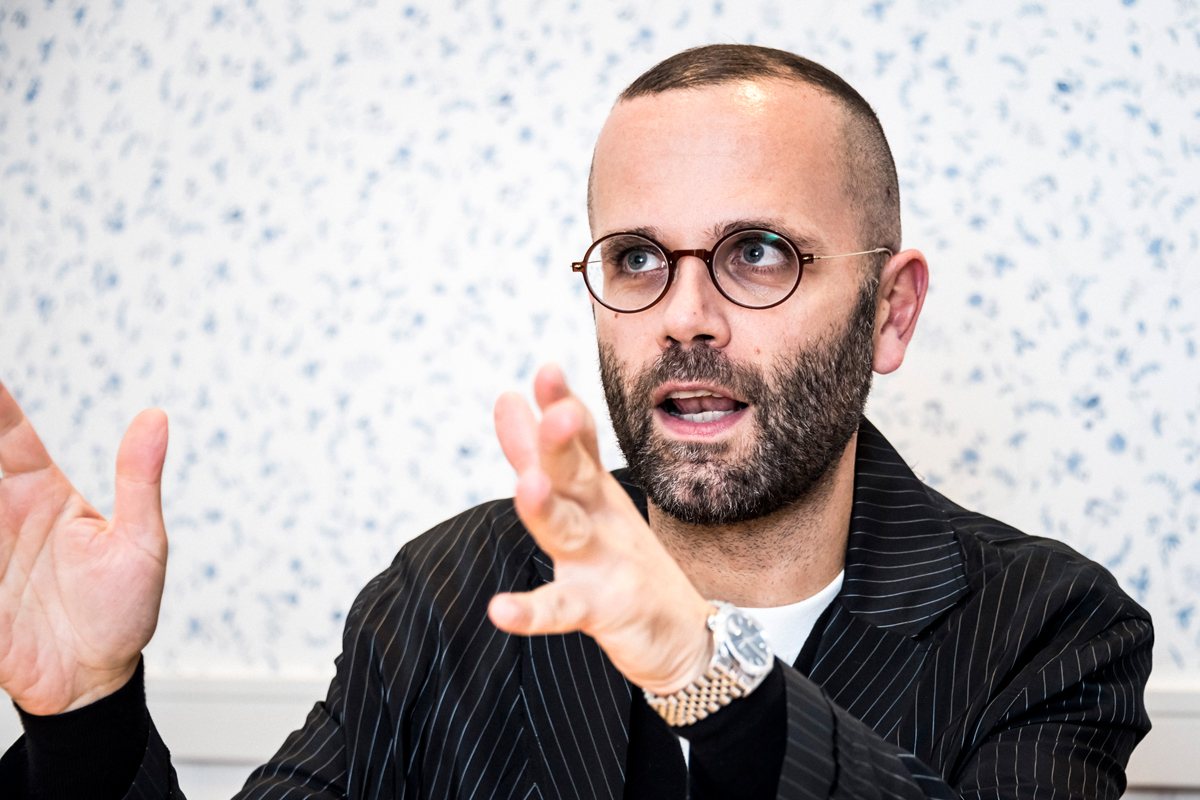 How was the overall atmosphere of Tokyo's Fashion Week?
It was my first time visiting Tokyo's Fashion Week, so I was able to observe things with an open mind. I noticed that Tokyo has less ratio of foreign visitors compared to Milan or Paris. I also noticed that many of the participating brands this year are not widely known outside of Japan. Strong brands perhaps choose to have shows outside of Japan?
Is there anything that stands out in your mind among the shows you saw this time? Do you have any favorite Japanese brands?
I like HYKE very much. Their design is simple and classic. It was also HYKE that drew my attention when I visited UNITED ARROWS shop today. I also like sulvam. They have had shows in Milan for the last 2 seasons. I am actually one of the people who advised Mr. Fujita of sulvam to do shows in Milan. When I saw sulvam's show for the first time, I felt a taste of Yohji Yamamoto but I felt the brand also has some young and brave aspect. To me, both HYKE and sulvam are very Japanese. I'm also paying my attention to beautiful people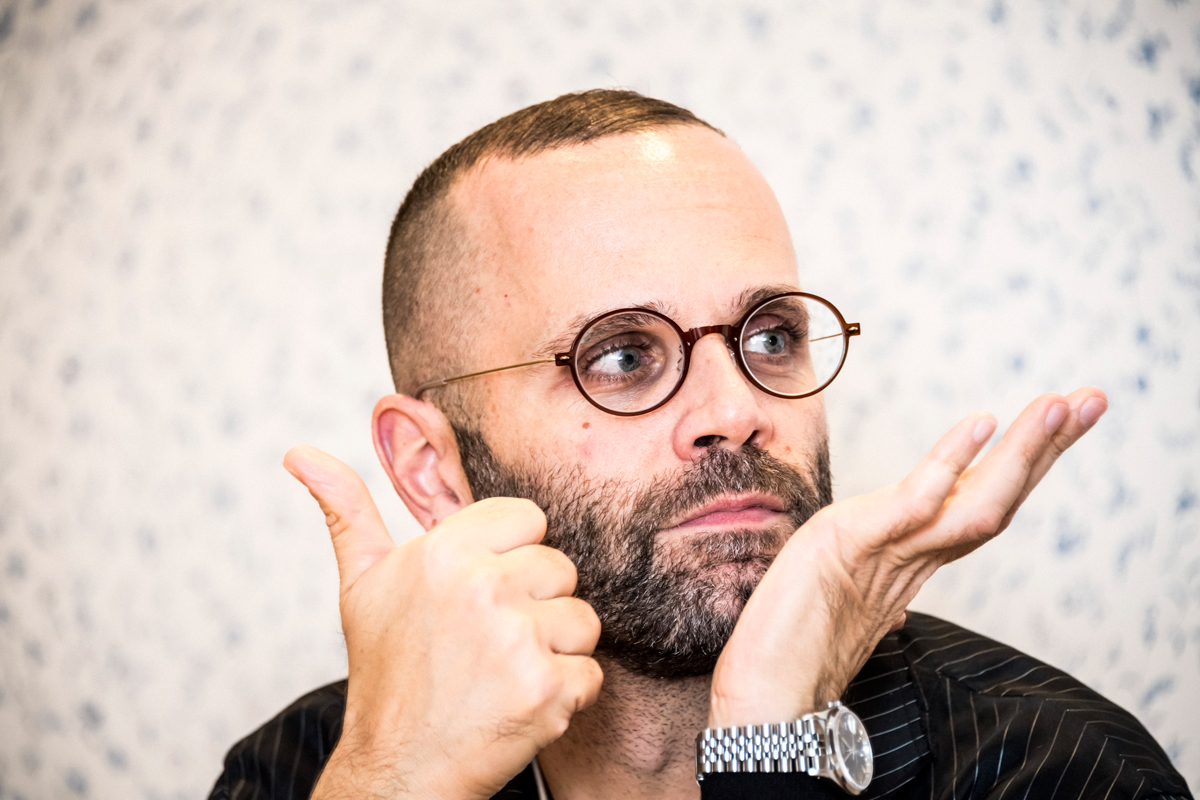 Outside of fashion, is there anything that you like about Japan?
Yes, I like Japanese architecture, furniture and textiles. People find beauty in symmetry in Europe, but here in Japan it seems to be opposite because there are so many asymmetric designs all over the place. I love getting inspired by Japanese aesthetic. I'm also impressed by the way how Japanese shops do wrapping for customers; sometimes it's too beautiful to tear open. Also, I'm into the concept of exquisite Wabi Sabi culture of Japan. I like Japanese food as well. There is a street in Milan with many Japanese restaurants. I go there often to have sushi or ramen. Hopefully we have an okonomiyaki shop in Milan sometime soon, too.
Do you also check Japanese magazines and websites?
Yes, I do. It's not easy to find Japanese magazines in Italy, but I like BRUTUS and POPEYE, in particular. I also remember I used to read STUDIO VOICE, back when the magazine was a monthly publication.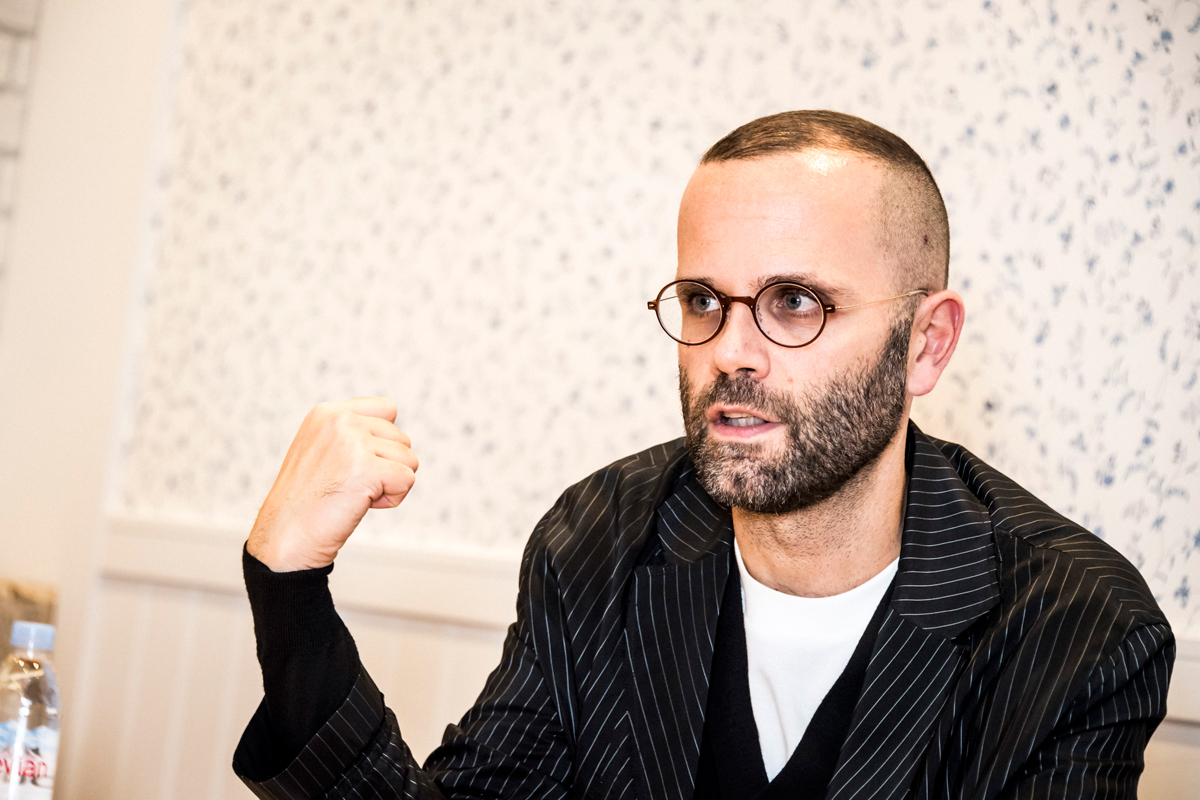 We would also like to ask about yourself. What made you interested in fashion in the first place?
I became interested in fashion when I was around 10 years old, because my aunt was a boutique owner. She took me to Milan Fashion Week and some brand shops in the 80s. There was a time when I was walking on a street in Milan with her and I remember I told her that I liked COMME des GARÇONS the best. It was the shop's interior that intrigued me the most; it was a very simple and eccentric raw concrete wall where they hang only one jacket. It was shocking to my eyes even though I was a small child.
Is there any topic that you are focusing on these days?
I'm not originally from fashion industry since I majored in art history in college. The reason why I chose to become a fashion commentator is because I was attracted to the fact that fashion is not just about clothes; it has a deep relationship with various things such as social landscapes, sexuality, and cultures etc. I really like to link fashion and culture together, so I am particularly interested in those kinds of articles.
You write for various media. Which articles of yours in recent years generated big response?
My recent article about Millennials had polarized opinions. I pointed out that European fashion industry is marketing only to rich young kids, even though there are other types of Millennials who have different sense of value, like the ones who are not rich but independent, making music in their garage. In terms of popularity, my articles on Fashion Week review usually get quite a lot of access. I recently wrote that Paris Fashion Week was disappointing except for a few shows such as sacai, UNDERCOVER and beautiful people. I was criticized that I'm just taking sides with Japan or something. But still, I need to insist that designers in Paris Fashion Week in general do not have enough preparation time, which makes the whole event so shallow. I regret to say they are only focusing on styling, rather than contents.
I assume you regularly check many information sources including social media. How do you feel about the way Japanese designers or brands communicate with their fans using media?
What I respect the most about Japanese people is that Japanese people cherish tradition while also being open to innovation. As far as I'm concerned, however, Japanese fashion industry are not making the most of digital tools as a way of communication yet. I'm sure you can develop your own identity by posting something that represents Japan or something surprising to foreign people. Although, I truthfully keep my Instagram account private and do not welcome everyone, haha. CELINE has recently opened their Instagram account. Their account does not seem to be intentional; rather charming because you can feel real human beings are posting the photos. Please go check it out.
Lastly, is there any Japanese designer whom you want to interview?
Well, it's going to be Ms. Rei Kawakubo of COMME des GARÇONS, of course! She doesn't talk much, so I'm not too sure if my interview can last 5 minutes…. I would love to ask her about how she works, her way of seeing the world and where does her inspiration come from and so on.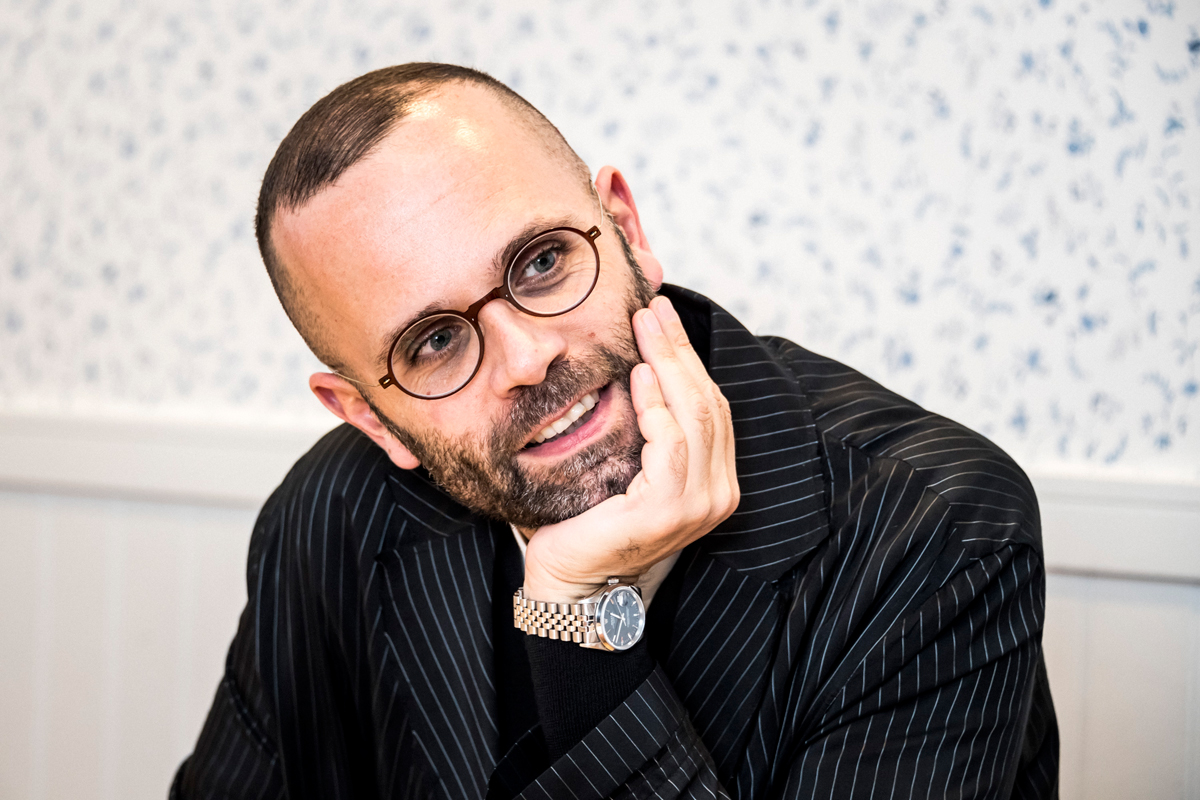 Interview by Akane Fujioka
Interpretation by Hiroyuki Takagi