Interview & Report

Gianluca Cantaro
AmazonFWT 2018 S/S Overseas Guest Interview, vol. 5
Editor in Chief of both L'Officiel Italia and L'Officiel Hommes Italia
During the Amazon Fashion Week TOKYO 2018 S/S, many famous fashion media from oversea visited Japan. We interviewed Gianluca Cantaro, Editor in Chief of both L'Officiel Italia and L'Officiel Hommes Italia. He is known as a big fan of Japanese culture, studying Japanese language in Milan once a week despite of his very busy schedule. We asked the Japanophile on Tokyo street, fashion and Fashion Week. Our interview began with his self-introduction in fluent Japanese.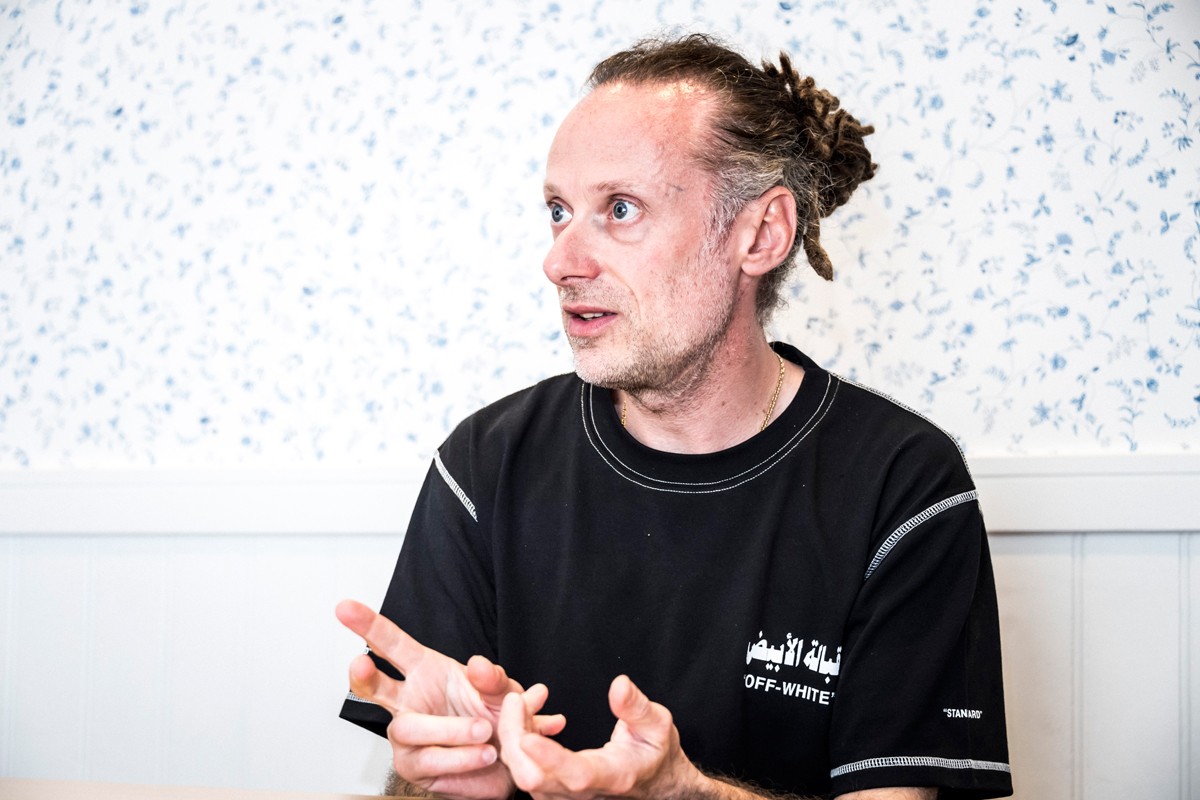 We hear you are a huge fan of Japan. How many times have you come to Japan so far?
Around 20 times, I think. It was in 2006 when I first came here. I stayed for 10 days and I became a huge fan of Japan. I especially like the town of Shimokitazawa. A friend of mine lives there. Futako Tamagawa is also such a beautiful neighborhood. I hope to come back and live somewhere in Tokyo by the 2020 Summer Olympics.
It's been more than ten years since your first visit to Japan. Compared to back in those days, do you see any differences in town, people or street fashion of Tokyo these days?
The reason why I first came to Japan was because I had an interest in "Harajuku Girls", the quadriad dance group performing in Gwen Stefani's music video. I wanted to see those girls in Japan with my naked eyes. However, when I visited Harajuku I somehow couldn't find any of them. I asked my friends around and what I was told was, "Oh, it's like 2 years ago when those type of girls were around." I realized how quickly trends change here in Tokyo. I do spot a trend-change each year in Tokyo, but I've noticed teenagers in Omotesando and Shibuya, in particular, are getting more sensitive to the global fashion trends compared to 10 years ago. Trends were formed by limited information back in those days as there were no smartphones or other such technologies. Now, however, things are different because you can easily "follow" Rihanna, Kanye West or Supreme on social media.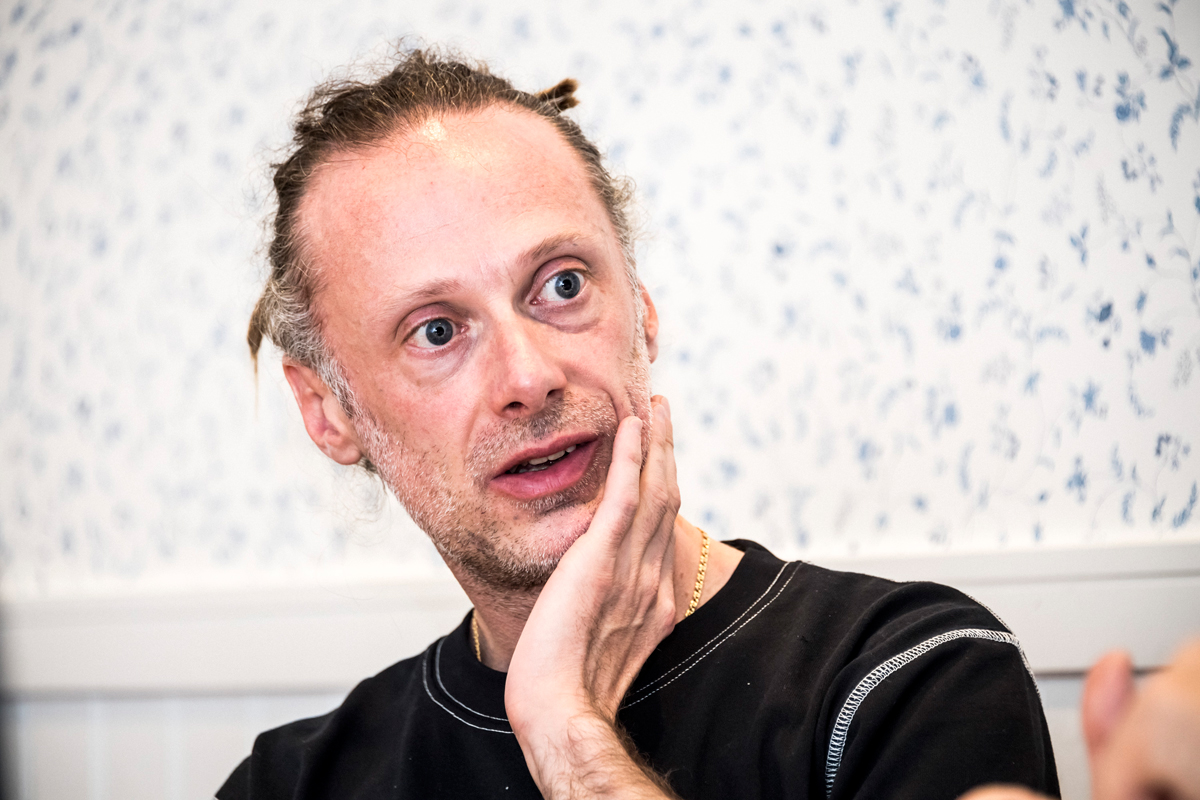 What are your favorite Japanese fashion brands?
Nowadays, I like brands like sacai, UNDERCOVER, TAKAHIROMIYASHITATheSoloIst., and kolor. You can see those brands in the Paris Fashion Week. I also like brands from 80s such as COMME des GARÇONS, JUNYA WATANABE and Yohji Yamamoto. I like those brands as well because they not only showcase their clothes but also bring us an excitement with their performances.
We would like to ask about the Fashion Week in Tokyo. Among the shows you've seen, was there anything that stands out in your mind?
I really like HYKE. They are clean, sharp and fresh. They are very eye-catchy at a glance as well. Their collaboration with THE NORTH FACE this season is sporty and yet elegant. I think HYKE will be able to go global in the near future. To name more, 5-knot was also so striking that I posted a photo on my Instagram. The brand has got two very different elements. Half of it is a romantic element seen in their bolero in this look here (image on the right ) while the other is a futuristic and sharp element expressed by their shiny materials. This dual nature is what makes the brand particulary attractive.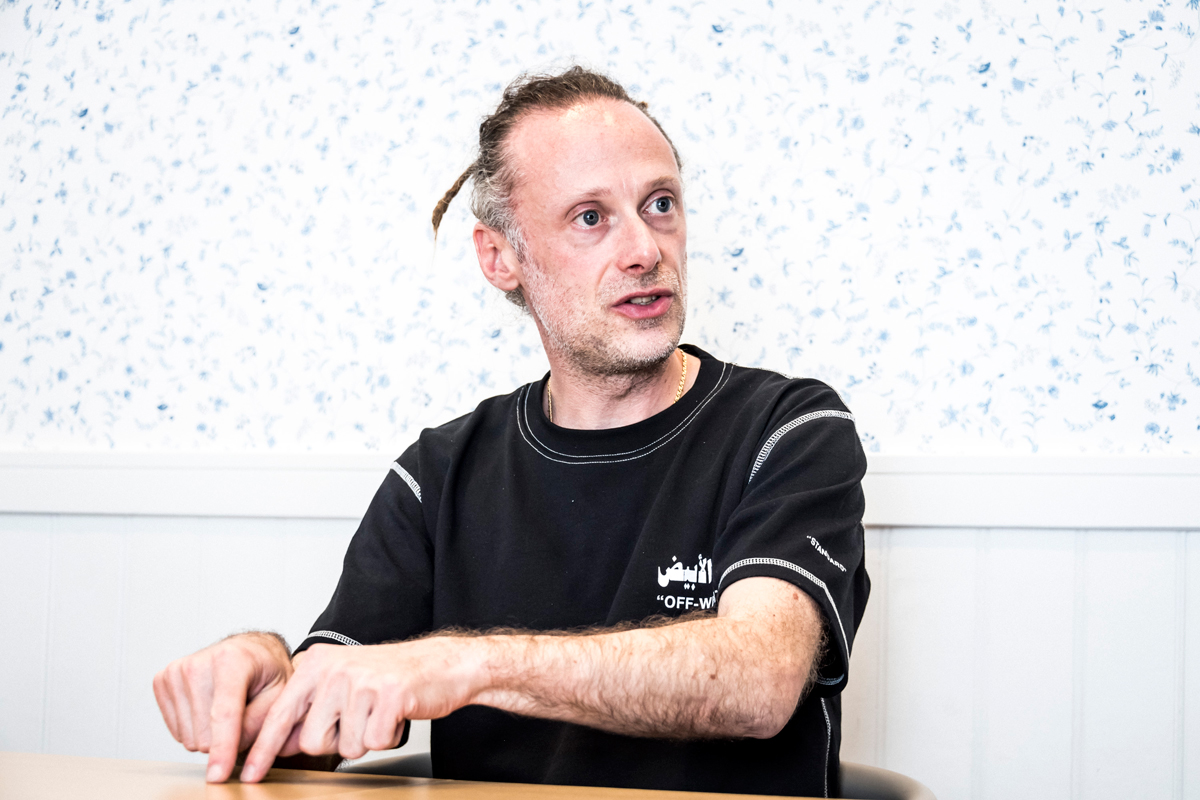 How was the overall atmosphere of Fashion Week in Tokyo?
Tokyo has become such a big city now; the city has an influence on the world in many ways because it's a source of various cultures. A great number of designers, journalists and researchers are looking for new trends here in Tokyo. However, Tokyo is relatively weak in its cultural influence on fashion. Tokyo's Fashion Week should be recognized as the 5th biggest fashion event after those in Paris, Milan, London and New York. There is nothing wrong with strong Japanese fashion brands going overseas, but if you are organizing a Fashion Week in Tokyo, it's better to invite all those strong and visionary brands together to call international attention towards Tokyo. Commercial success is important, but Tokyo's Fashion Week needs to focus on the creativity of the presentation itself to establish its own identity. Be creative, not commercial.
Can you give us some examples?
Shows that inspire people. You don't have to go crazy; you just need to make sure you have the basics, such as good venue or good structure of the show. For example, this year's sulvam's show in January at Pitti Immagine Uomo was inspirational. The venue they picked was an old train station but it had a great atmosphere and their show was full of stories and emotional. Choosing the right location is vey important. Industry insiders like me go see so many runway shows each season, so we want something exciting. Having a good story line is really important as well. Perhaps you should change your event name into "Tokyo Fashion Story" from now on, haha.
The worldwide promotion through websites or social media is becoming more and more important in many industries, and fashion is no exception. What do you think Japanese brands should do in order to make an approach to foreign media?
Yes, that's a critical issue for all kinds of industry. I often compare the number of Instagram followers of two rival companies. The number of Instagram followers of a Japanese top fast fashion brand and that of a global fast fashion brand, for example, are totally different; the former one has 1 digit less followers. Nowadays, most of the company Instagram accounts are connected to E-commerce websites so people can shop straightaway. I also shop while browsing Instagram sometime. Japanese fashion brands should make more use of social media. Japan is technologically advanced, but as far as I'm concerned, Japan is not so good at communication through technology. Maybe it's a matter of DNA, national character or cultural difference, but we live in a fast-changing world and so Japan should also shift to such global standards. If I have a chance to live in Japan in the future, I might even start some new business in this area. I'm sure there is a great business opportunity, haha.
As an Editor-in-Chief of both L'Officiel Italia and L' Officiel Hommes Italia, are there any hot topics or people you are currently drawing a special attention to?
Yes. A Nigerian writer, Chimamanda Ngozi Adichie, who published a book with the same title as Dior's "We Should All Be Feminists " print T-Shirt. And Alex Prager, the photographer and filmmaker, the actress Beatrice Vendramin and Stacy Martin, and Luca Gajdus, the super model. They contributed articles to the 5th year anniversary issue of L' Officiel Italia. They are such wonderful women.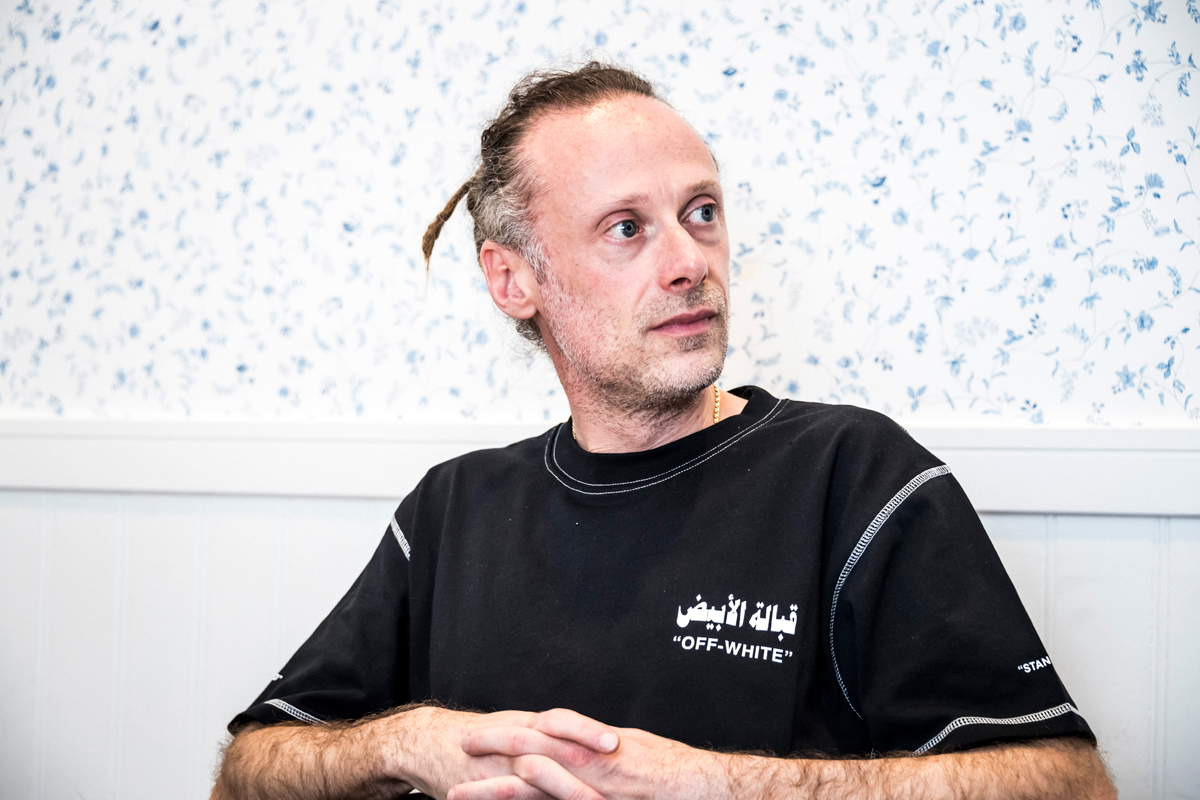 Interview by Akane Fujioka
Interpretation by Hiroyuki Takagi