Interview & Report

This is the third interview of the interview series for the tradeshow/exhibition "EN," where Japanese technologies encounter creators, held during the Mercedes-Benz Fashion Week TOKYO 2014-15 A/W session.
For this interview, we talked with Ai Ichinose of the washi product brand "SIWA | shiwa" which was launched by the Japanese washi paper manufacturer Onao of Yamanashi Prefecture after welcoming Naoto Fukasawa as its designer; and designer Masayuki Fujita of the men's brand "JOINTRUST," which was established in 2011. We talked to the two, who are currently searching for new modes of expression using the delicate washi material for the upcoming EN.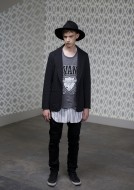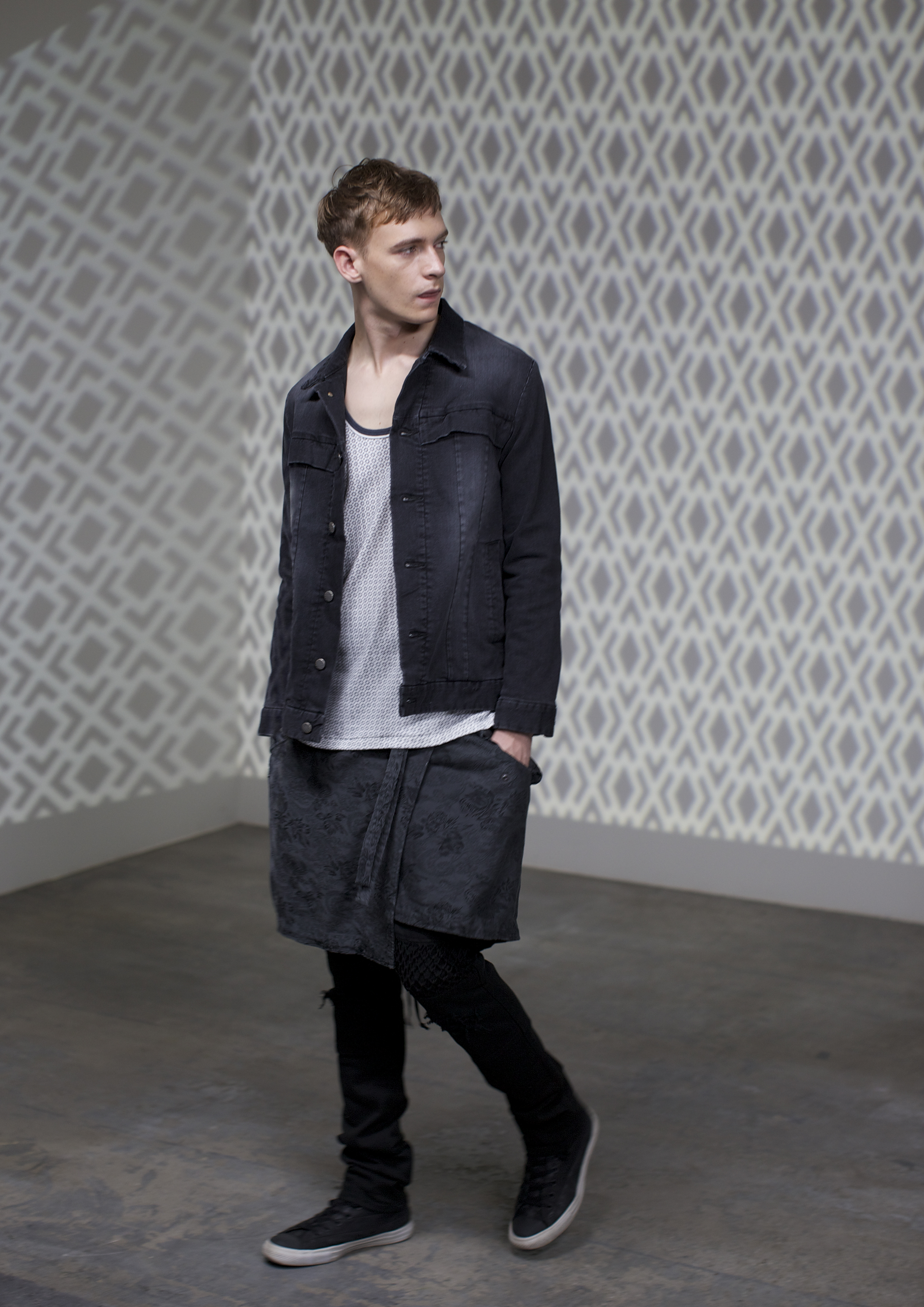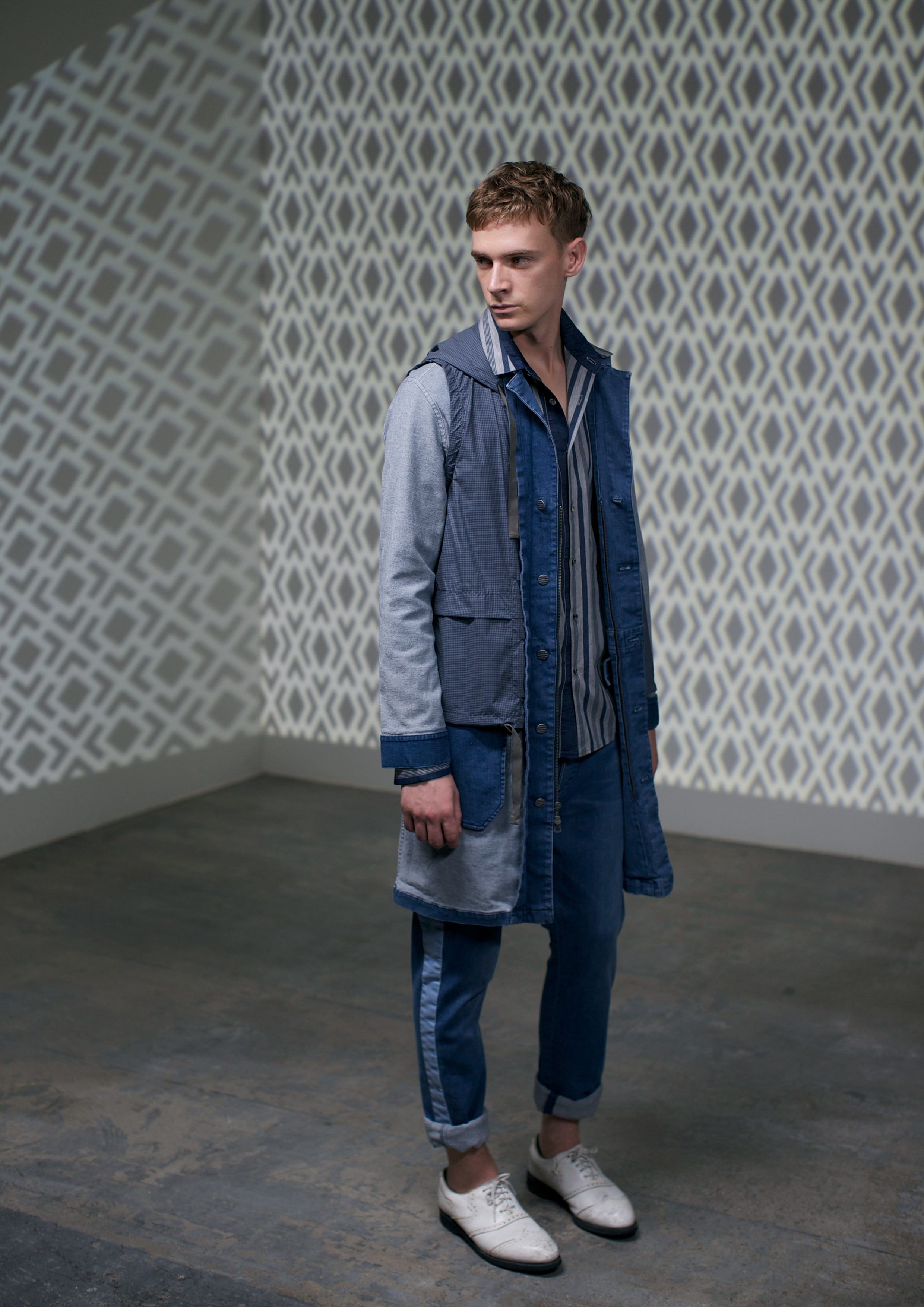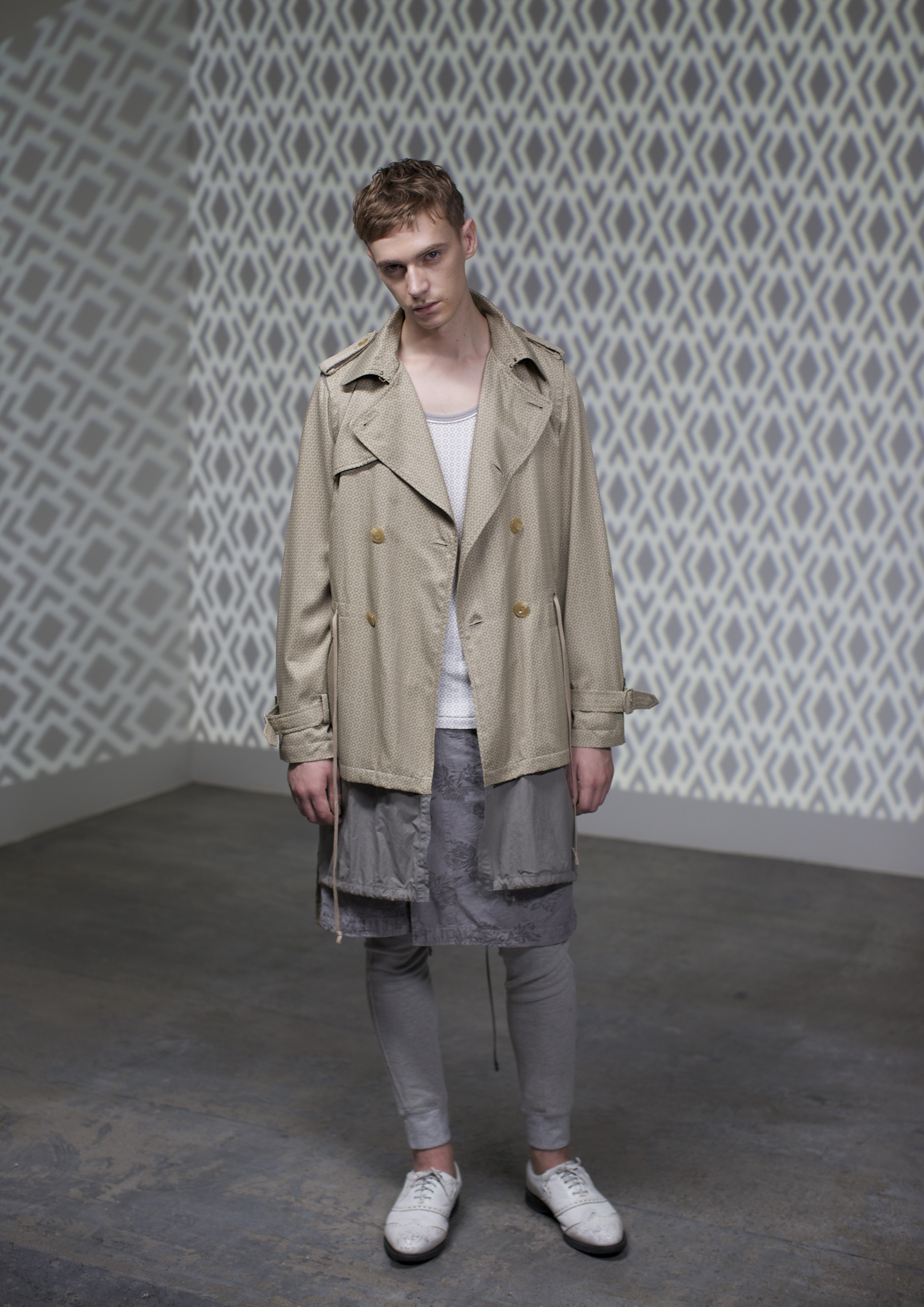 JOINTRUST 2014 S/S Collection
First, please tell us about your activities on each side.
Fujita: JOINTRUST is a men's brand that was started in 2011. The brand name has two meanings: JOIN/TRUST and JOINT/RUST. Our concept is to not take just one view, as shown by the contrast between the clean image of the former and the dark image of the latter meaning. In making our clothes, we find that we can create something interesting when we have contradicting things in one piece of clothing, such as by intentionally distress refined fabrics or using old clothes to create something refined.
Ichinose: SIWA is a washi product brand that was created by the washi paper manufacturer Onao in Yamanashi Prefecture together with product designer Naoto Fukasawa. Onao is a company established by my grandfather in Yamanashi Prefecture, which is a production region of shoji paper with a 1000-year history. At the time, the company made shoji paper and the materials for washi paper, but it gradually became tougher to keep the company going on that alone, so after my father succeeded the company, he newly established a brand which used washi paper, and we launched a washi product brand with the theme of the Japanese literary calendar for department stores, etc.
This brand was mainly targeted towards women, particularly older women, and so six years ago, we established the SIWA brand for younger people and men, and I have been charge of this brand since then.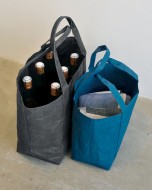 SIWA totebag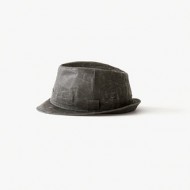 SIWA hat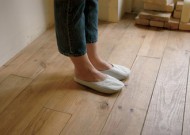 SIWA shoes
What kinds of characteristics do washi paper have?
Ichinose: Originally, the main ingredients for making washi were kozo, mitsumata, and ganpi, etc., but nowadays, various types of washi are made using various materials in various production regions using the washi manufacturing method. Our company uses machines to make washi and we use man-made fibers as well, but by doing so, we can create a cleaner washi than that made by hand. Many people imagine washi as being made by hand and containing lots of fiber. Of course, that kind of washi has a distinct flavor and is great too, but we thought that for using washi in products, it would be better to have stronger washi made using advanced technologies and man-made fibers, etc., so we are working hard on developing this kind of washi.
Fujita: When we decided upon this collaboration, I thought it would be extremely interesting to use the traditional Japanese washi paper to create something new. As I mentioned before, our concept at JOINTRUST is to incorporate two contradicting factors, such as high-tech and analog in one product, and I felt that this would be an extremely exciting challenge in my career as well.
Ichinose: SIWA has targeted both men and women in the past, but for the designs, we often had women in mind, in terms of size, etc. This time, we wanted to make something that targeted men, so I am happy that we can work with a men's brand such as JOINTRUST. Fujita-san makes men's items on a daily basis, so in order to exploit his aesthetic 100%, I asked JOINTRUST to make something the way they wanted to.
Fujita: I saw various products of SIWA, and I felt they were high-quality products that can be accepted by old and young alike, so I was exploring ways to create a new mode of expression using washi, while still maintaining SIWA's quality. Also, I decided to attempt two techniques—expressing the pattern by pasting washi paper, and embroidering on washi paper—in order to allow for developments in the future, rather than making this collaboration a one-time deal.
Ichinose: We just handle materials, so even though we have paper filtering techniques, it is fairly difficult when it comes to deciding how to show off these skills. For instance, we can alter the strength of the paper by adjusting the filtering method and create wrinkles on the paper, but we need the designer's help for deciding how to depict the wrinkles. As a materials manufacturer, it is extremely appealing to have someone look over this for us. Also, in these kinds of collaborations, often the designer sends the design sketches and drawings and things are ultimately decided at our discretion. However, Fujita-san previously worked in production management and is knowledgeable about the manufacturing-side, so we will be able to incorporate Fujita-san's creations in the post-design part of the process as well.
What kinds of items are you planning to present at EN?
Fujita: I am making MA-1 using washi. Ordinarily, it is standard to make something like shirts, but when considering the functions and properties of washi material, which is not originally material used for clothing, I was a little worried whether it would hold up for items that always fit to the body and require a lot of movement. Therefore, I thought it would be better to make something that can be expressed with a large silhouette and fits loosely on the body, and after considering items that can have a zipper and ribs, I decided that I wanted to make a MA-1. In addition, in order to reach out to SIWA's existing fans, I am also making a tote bag based on a popular SIWA bag, arranged to be a size suitable for men. I hope to give it a modern touch by decorating it with appliques and embroidery.
Ichinose: We have also attempted embroidery in the past, but we have yet to commercialize the product… Fujita-san is attempting to make further arrangements, so I am really looking forward to seeing the results.
Fujita: I feel that washi is a very delicate material—when embroidering, it rips if there are too many stitches, and when applying something, irregularity in the material may occur due to the heat required for application. We also tried laser cutting the washi, but no matter what we tried, there would be burn marks on the edges, and we are struggling with it, to be honest (laughs). But it is very stimulating to seek new modes of expression under such conditions.
Were you conscious about anything in particular regarding this collaboration in an area where many people related to the fashion industry will gather?
Fujita: When thinking about how fashion will advance in the future, I think that it will become necessary to branch out into fields such as images and music, food, and living, etc. A brand that specializes solely in fashion is not interesting, and I think it is necessary to come up with new ideas on the lifestyle level. In that respect, what SIWA is doing is something that we do not have, and I hope that making something with a different perspective than usual will help broaden our brand.
Ichinose: At SIWA, we made bags, etc., under the concept of washi products that can be used on a daily basis, and our products tended to be displayed in the stationary and miscellaneous goods sections, and we were having a hard time entering into the field of fashion. We have had collaboration offers from domestic and international fashion brands and specialty stores that felt that our material was interesting, but we have yet to advance onto the fashion floor. I have always thought that people who like fashion may be interested if we come up with ideas from a slightly different aspect, but I often feel that we have still only been able to present our products to a small audience.
Therefore, I think that this opportunity would be very meaningful in that we would be able to reach out to industries with which we had no contact in the past, and be able to meet new people.
Fujita: Fashion is something that keeps moving forward, but I would be happy if we can convey feelings of affection and nostalgia by combining fashion with the traditional washi material. There are people that pursue and create excellent items in every genre. I hope to be able to create new chemical reactions by expressing things in new ways and adding new flavors, and it would be great if the people viewing our product will be entertained by it.
Ichinose: The other day, I visited five countries abroad, and there were many people who gave positive feedback, saying simply "It's amazing how you can make such products using washi paper!" I hope to continue pursuing the characteristics of washi and its aesthetic beauty, and I hope that I can take this opportunity to point out these features to people both from Japan and abroad.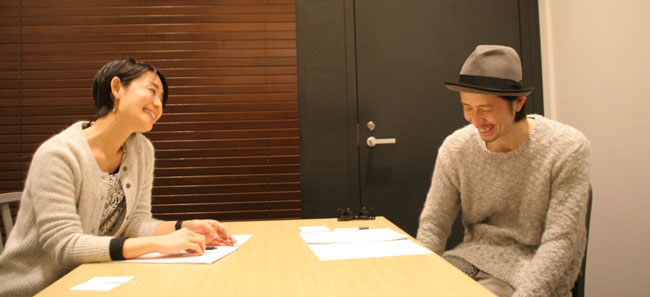 Text by Yuki Harada