Interview & Report

Everton Campbell
AmazonFWT 2018 S/S Overseas Guest Interview, vol. 1
The Hip Store
84-86 Vicar Lane Leeds LS1 7JH
0113 246 0347
info@thehipstore.co.uk
"The Hip Store", opened in 1997 in Leeds, a town in northern England, as a select shop offering styles mixing music and fashion. They are known as one of the first in the UK to carry Japanese brands, which accounts for approximately 20% of all their products today. Visiting Amazon Fashion Week TOKYO 2018 S/S by invitation from JETRO, we've asked their Founder/Buyer, Mr. Everton Campbell, the shop's history, characteristics of Japanese fashion, and his impression of the fashion week in Tokyo, etc.
This time you've come to Japan by invitation from JETRO, but how many times have you been in Japan?
This is my 3rd time. It's been 18 years since my last visit, so I took a walk around Harajuku. I had the impression that the number of restaurants and bars have increased, and felt Harajuku had changed immensely. I'm so excited to be back in Japan after so many years, and I am very honored to be blessed with this opportunity through JETRO's program.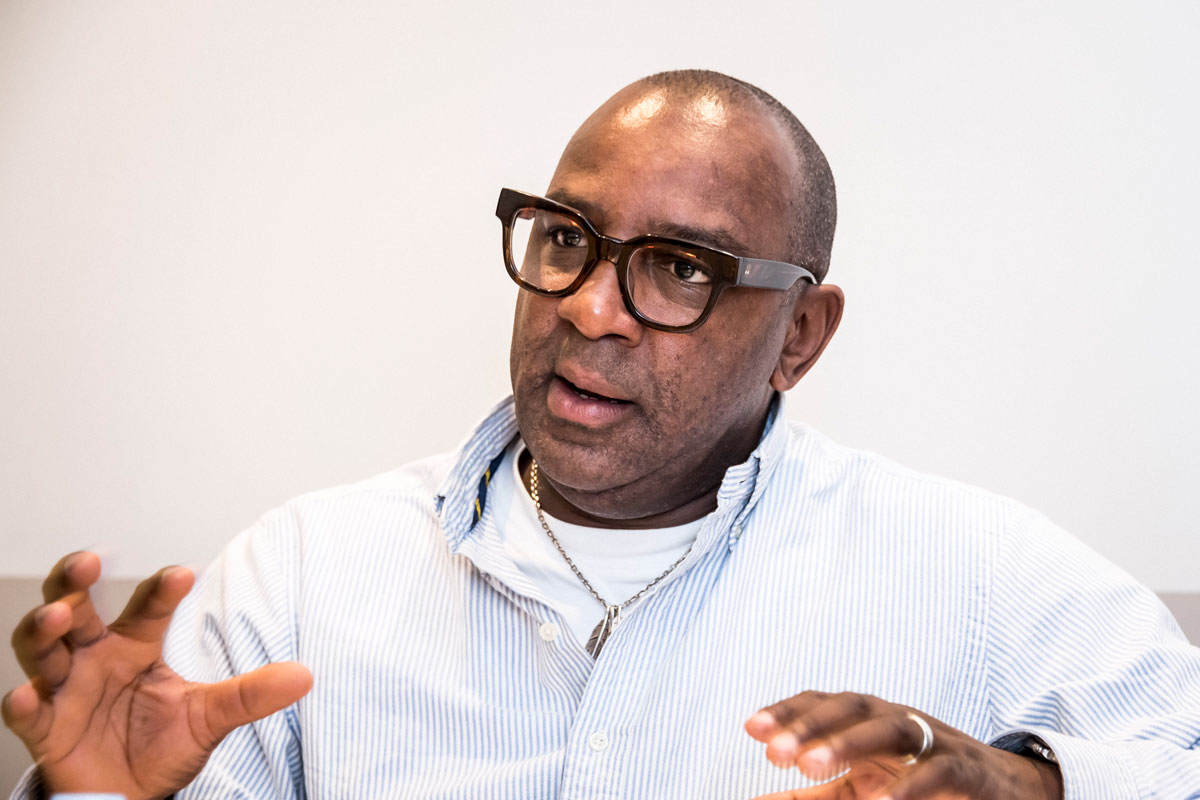 Do you feel any changes in Tokyo street fashion also?
Of course, fashion is bound to change in 20 years, and during this time, I think the style of Tokyo people have changed greatly. But the young people of Tokyo have always been highly conscious and extremely sensitive to fashion, and I think this point is unchanged.
What do you think of the select shops in Tokyo?
Thanks to the retail tour for overseas buyers arranged by JETRO, I had a chance to visit major select shops in the Harajuku, Shibuya and Ginza area, and got to tour all the shops I had been interested in from before, efficiently, in a brief time. All the other buyers on this tour had the same opinion, but what interested me the most was the merchandising of each shop. Compared to shops in England, the display at each shop was very well thought out, and I was very impressed by how the shops try to convey a story to the customers through visuals.
Please tell us about your shop, "The Hip Store".
The Hip Store is a shop which opened in Leeds, England, in November 1997. Back then, hip-hop and punk music was popular, and in the world of fashion also, brands such as Vivienne Westwood and Stussy, were gathering popularity. I started The Hip Store with the concept of suggesting a fashion style mixture of such brands with a high affinity to music, with street, and hip-hop styles.
It's been 20 years since you first opened the shop. Has there been any changes in customer range and/or needs?
As our shop has aged, so has our customers, and now-a-days, we have been seeing an increase in the sons of our long-time customers coming to our shop. We also have some families coming in to shop together, so now we are seeing a very wide range of customers, from teenagers to people in their 60's. As mentioned earlier, The Hip Store was started as a shop mixing music with fashion, but through these past 20 years, in addition to music and fashion, the existence of sub-culture has become extremely important, and along with that, I feel the styles which customers are looking for is gradually changing also.
From a fashion point of view, does Leeds, where your shop is located, have different tendencies from London?
I think the general trend and flow of fashion is the same in all of England, so I don't think there are especially any differences. Now-a-days, due to the increase in people shopping through the internet, trends and styles have become easily shared, and I have the impression that fashion limited to a certain area is dissipating.
The Hip Store carries many Japanese brands. How are they received by your customers?
The Hip Store was one of the first shops in England to carry Japanese brands, and today, we are known for carrying a wide range of Japanese brands. Customers favoring brands such as visvim, nanamica, Neighborhood, Beams, are increasing daily. My wish to increase the number of Japanese brands we carry, was a strong motive for me to participate in JETRO's invitation program this time.
Are there any characteristics which you feel are shared by Japanese brands?
All Japanese brands have unique characteristics, so if I were to name a commonality, I would say that they are innovative, possess high quality in their designs, and that they inherit tradition. In addition, all Japanese brands have a sense of hospitality. In this visit also, I feel each brand is doing their best to accommodate us, and I am very thankful for this.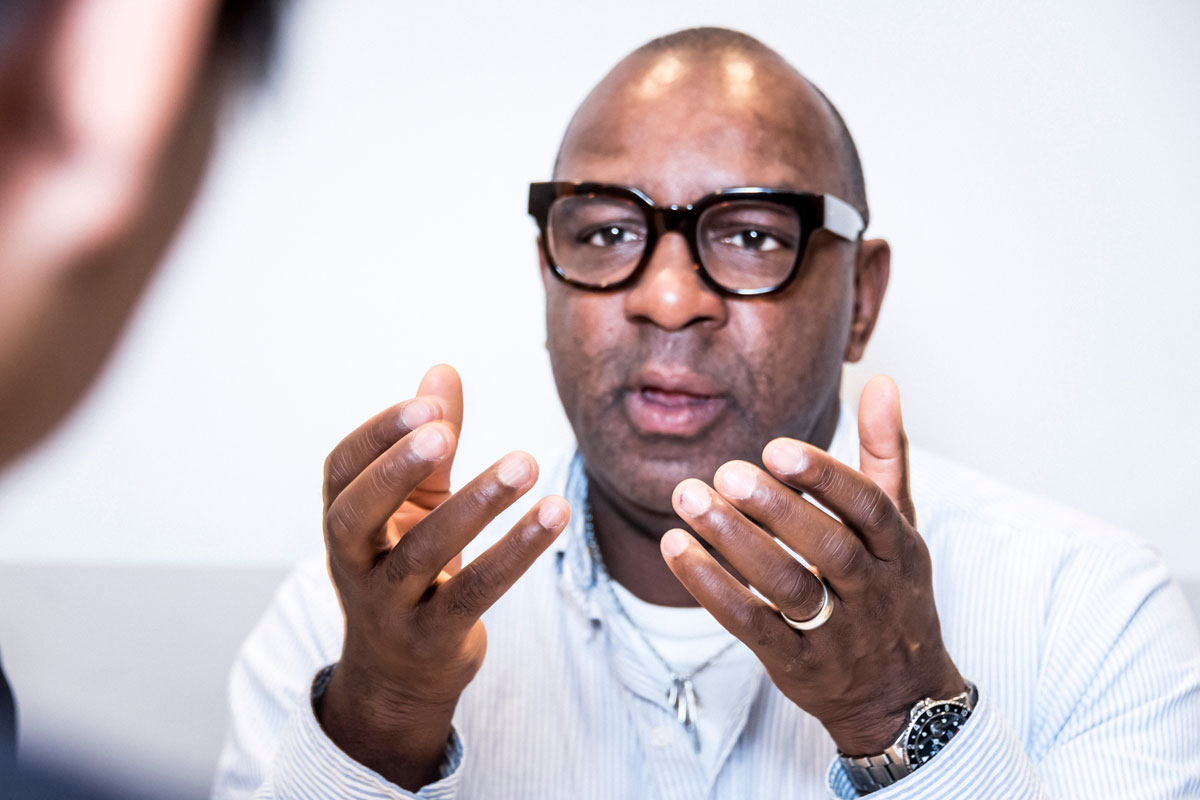 Was there any brand which caught your interest during this visit?
I am very interested in IKIJI, a factory brand by Tokyo craftsmen. I also liked brands such as Japan Blue Jeans, Name., and HBNS very much.
Finally, could you tell us your impression of Tokyo fashion week, as a whole?
In this trip, I hardly saw any runway shows, but compared to fashion weeks in other cities, I feel Tokyo provides warm support. I've already visited many brand showrooms, and most of them have prepared in advance to receive overseas buyers, which was an immense help. But on the other hand, it is also true that, although a mere handful, the preparation of some brands was sadly insufficient. If some kind of structure to receive is improved, I think more buyers will come to Tokyo more.
Interview by Yuki Harada
Interpretation by Aiko Osaki