Interview & Report

Nick Wooster
AmazonFWT 2018 S/S Overseas Guest Interview, vol. 4
Founder / Creative Director of WOOSTER CONSULTING.
After having worked as the Fashion Director of Calvin Klein, Barney's New York, Neiman Marcus, Bergdorf Goodman, presently works as an Advisor to various brands.

After having worked as the men's fashion Director of Neiman Marcus, Bergdorf Goodman, and others, Mr. Nick Wooster, presently active as an advisor and/or director of various brands and shops, is a key figure in the men's fashion scene today. We have had the opportunity to interview Mr. Wooster, visiting Japan during the Amazon Fashion Week TOKYO 2018 S/S, for the juryring and the announcement of the winners of the 4th TOKYO FASHION AWARD. He spoke to us on a variety of topics, such as the characteristics of Japanese fashion, his impression of the fashion week, his favorite spots in Tokyo, and even some interesting episodes of his visit.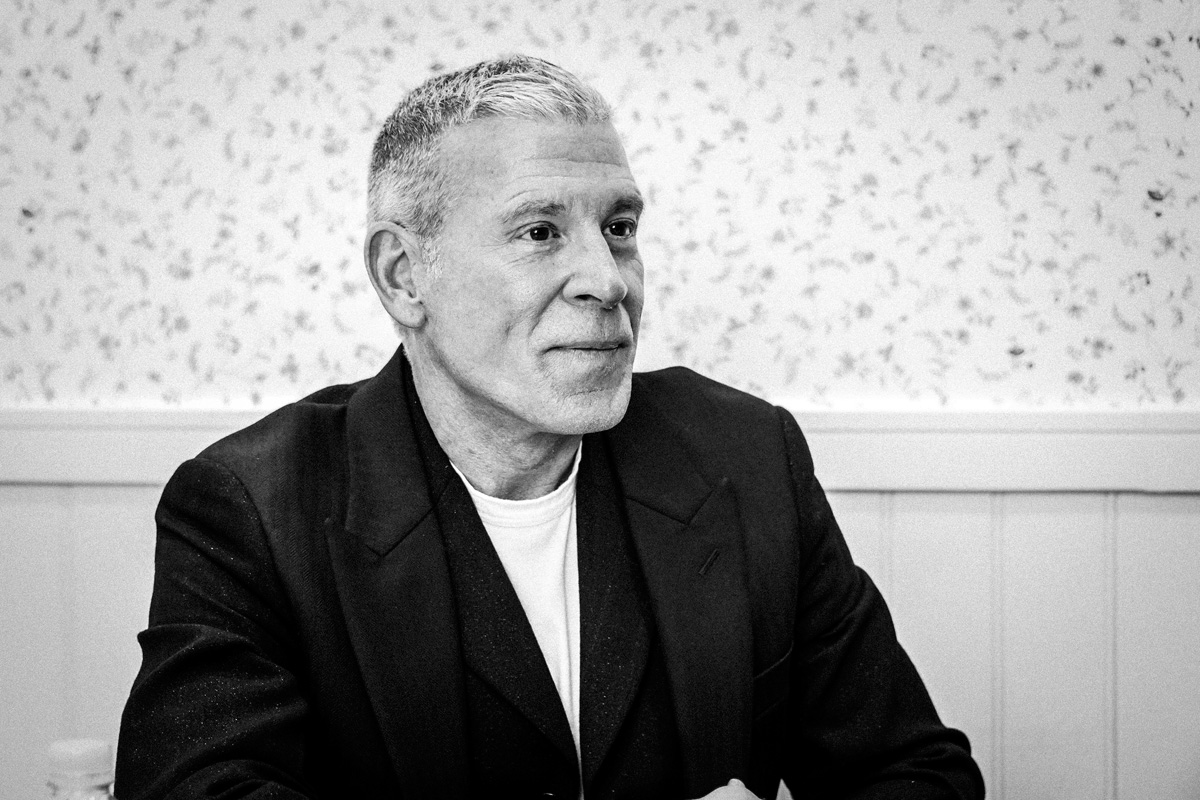 We've heard you've been coming to Japan consecutively for years. Do you feel any changes in the recent fashion in Tokyo?
Fashion continues to shift in a term of 3 to 5 years, so of course I see annual changes in Tokyo fashion. Especially these past few years, the well-tailored style has withered away, shifting to a casual which is fit to be called "super street", and I see the global trend towards oversized fashion has surely increased in Tokyo too.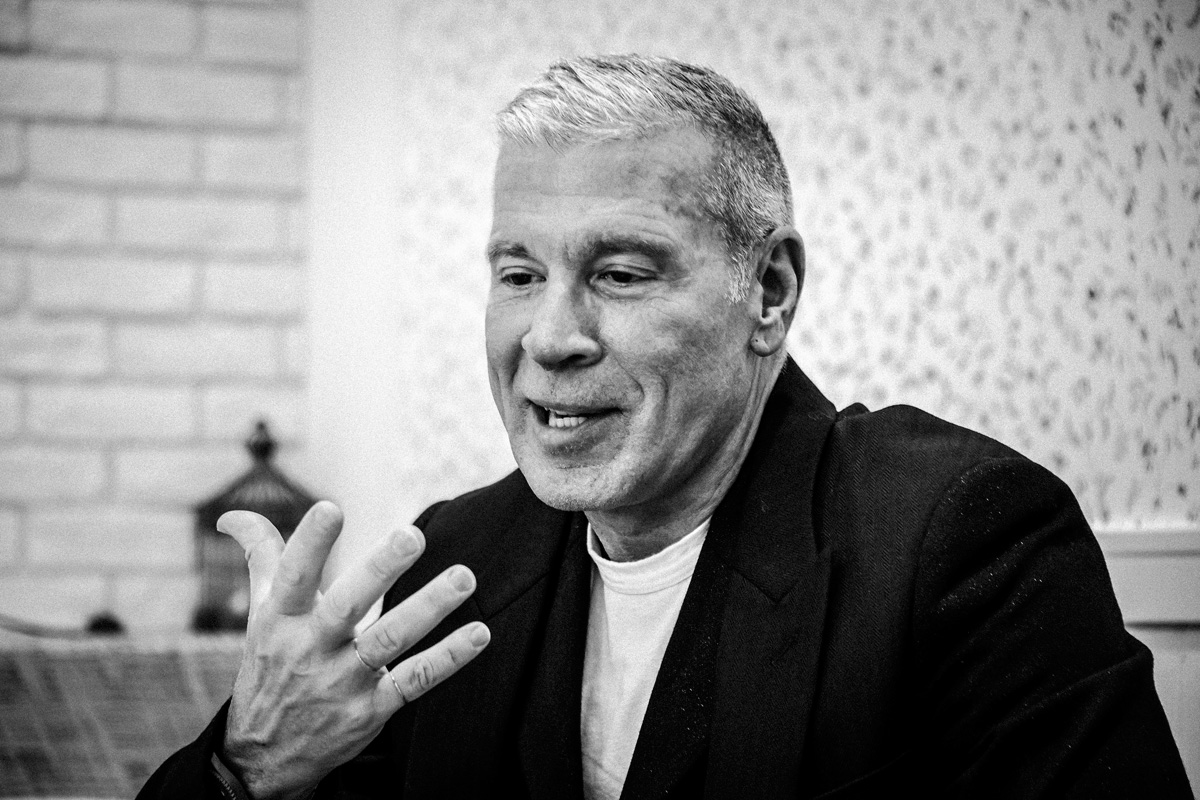 Is there an area or spot in Tokyo where you always visit when in Japan?
Each area in Tokyo has its own attraction, and I feel I must cover all of them whenever I come to Japan (laugh). I have a favorite shop in each area, for example, Dover Street Market in Ginza, the new United Arrows flagship shop in Roppongi, Beams Japan in Shinjuku, Kapital in Ebisu, OKURA in Daikanyama, and I'm not satisfied until I complete my routine-ish visit to every shop.
We heard a rumor that, the last time you were in Japan, you ordered an Oshima tsumugi kimono at Ginza, where Dover Street Market is located. Is this true?
Yes, it is. As a matter of fact, I have just visited Ginza Motoji again for a second fitting, and arranged for the kimono to be sent to N.Y., once it's done. For example, today suits can be tailored, not only at Savile Row in London, but in Italy or Hong Kong or any place in the world, but with regards to kimonos, I think it only makes sense to have it made in Japan, where its culture is rooted. I am not well versed in kimonos, but I think it is being tailored with traditional techniques.
Do you also have an interest in traditional Japanese wear and clothing, such as the kimono?
I'm not particularly interested in it because it is traditional, but rather, I simply have a strong interest towards beautiful things. That's why, in this kimono I ordered, while valuing tradition, I requested details which would normally not be done, such as leaving the hem cut off. The shop was flexible in answering to such unusual requests, and I think it will turn out to be a modern, unique kimono that fits me. I haven't decided a specific scene to wear it, and I'm worried whether I can tie the obi-belt properly (laugh), but I'm thinking it would be interesting to wear at parties in N.Y. or Europe.
We'd also like to ask your opinion on today's Japanese fashion. What characteristics do you feel to be distinguishing of Japanese brands?
I think the skillful fusion of modern essences, with the clothes particular to Japan, its history of production, traditional skills, such as I've just talked about, is the characteristic of Japanese fashion. For example, on the one hand there are extremely avant-garde brands such as Comme De Garcon, which is renown all over the world, and on the other, there are brands committed to traditional methods, creating craftsmen-like fabrics. This atmosphere of both coexisting and competing is the individuality of Japan, and Japan's huge attraction.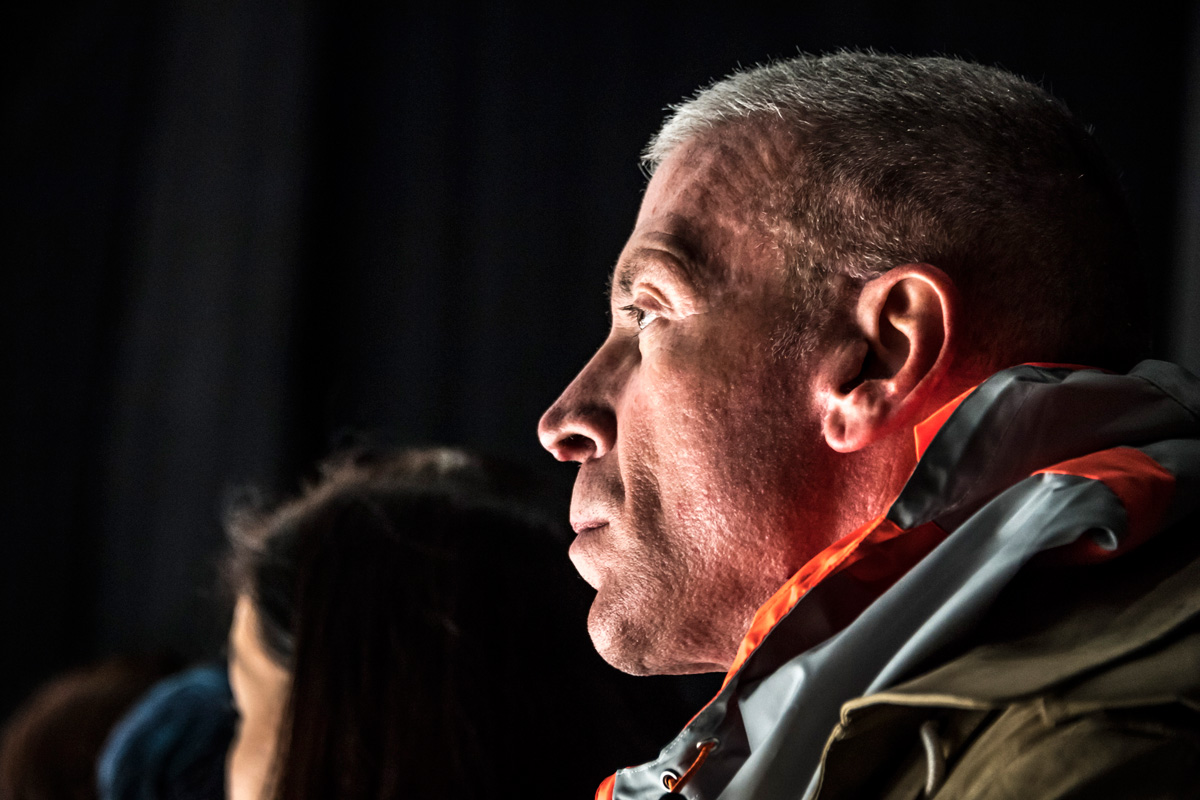 What is your impression of the fashion week in Tokyo?
I think it is evolving with every term. In organizational aspects, while Instagram is so widely spread, as if to answer to its needs, instead of fixing on only 1 show venue, there is a variety of venues, which I think is good. The increase in participation of international brands is also a plus in the sense of level of attention from overseas media. I feel, the participation of brands such as sacai / UNDERCOVER, HYKE, TAKAHIROMIYASHITATheSoloist., etc. had added an international air to the fashion week this seasont.
Can you tell us of your recent projects?
I have a number of small projects going on at the same time, but my 3 main projects are, men's fashion direction of "Forty Five Ten", a designer boutique in Texas, U.S.A, art direction of "Paul&Shark", an Italian sportwear brand, and supporting "GREATS", an American premium sneaker brand.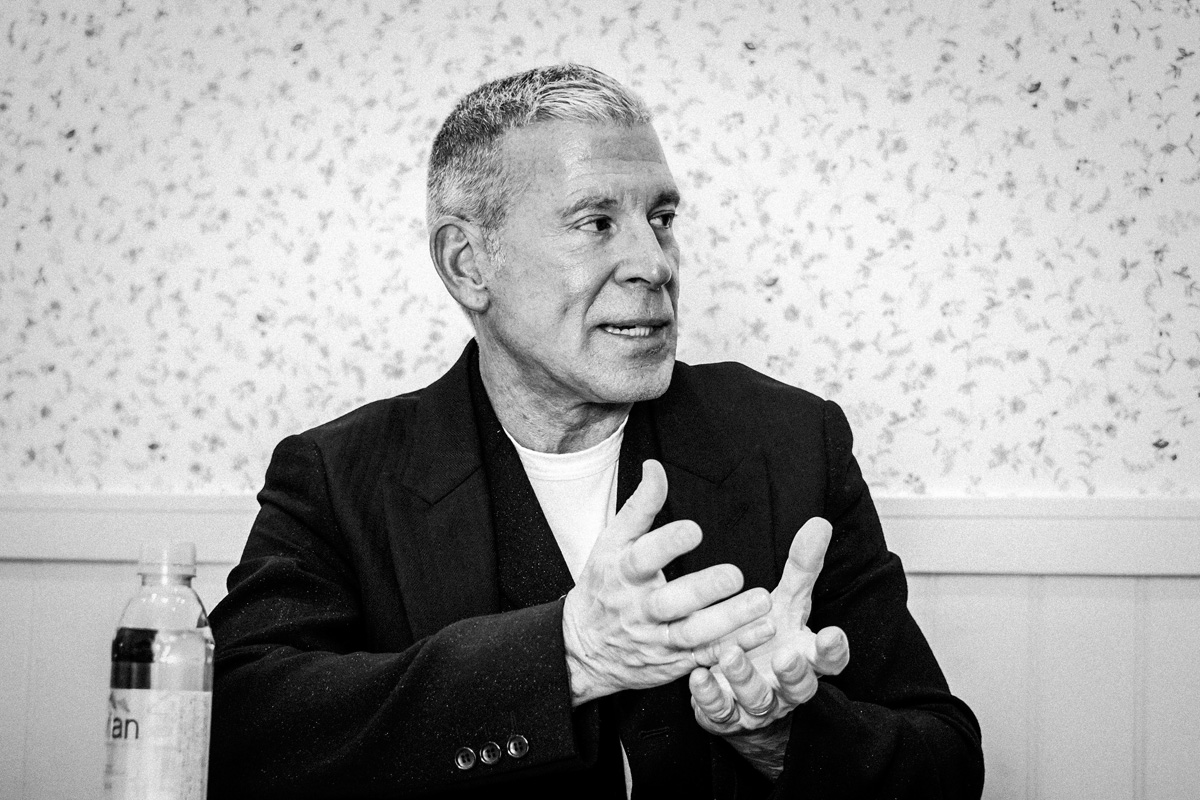 You have vast experience in the fashion industry. What do you think your role is in the future of the fashion industry, and is there anything in particular you would like to do?
I've always thought my most important role is to continue being a customer. I love clothes and I love to shop, and I think it is because I continue to maintain a user's point of view that I can provide realistic opinions and criticism, with confidence. I hope to continue supporting my favorite brands, shops, and people I respect, from a customer's stance. Although there isn't any specific project going on, among all the cities in the world, I've always wanted to work at Tokyo and London. But unfortunately, these are the 2 cities I have the least opportunity to visit, so I would really enjoy an opportunity to work on a project involving these cities.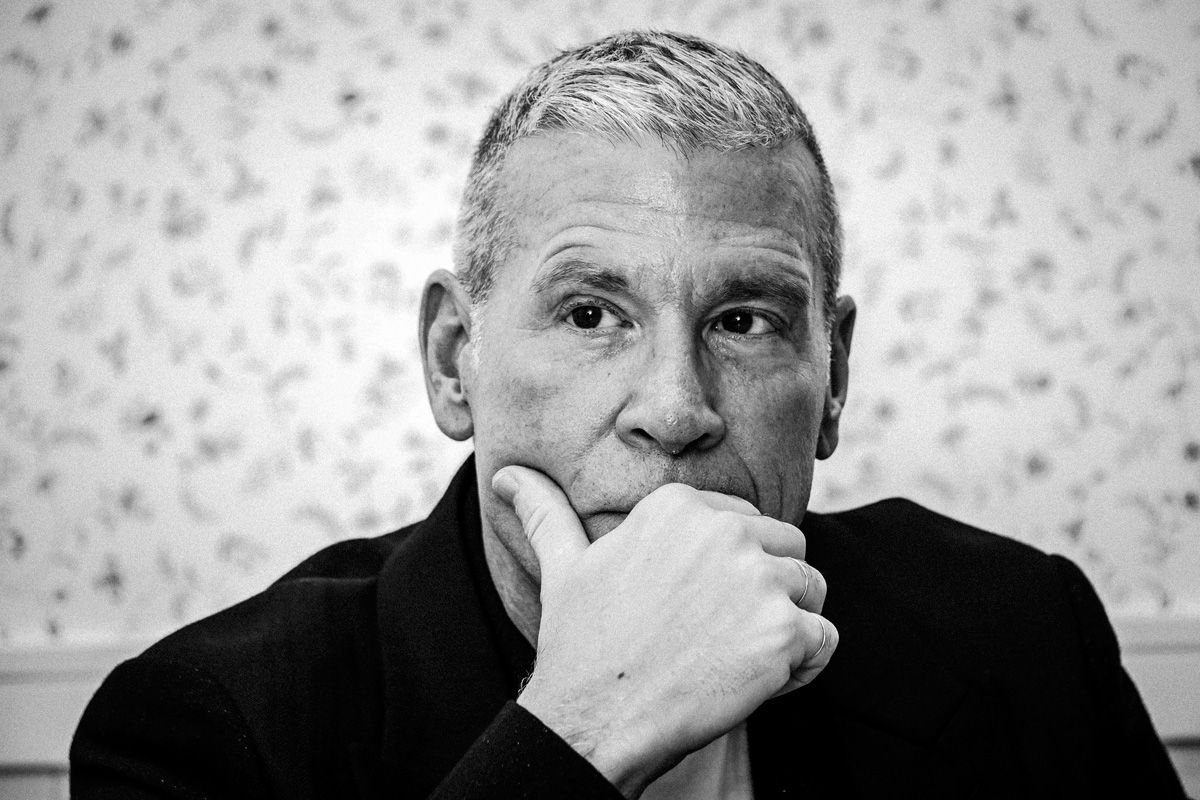 Interview by Yuki Harada
Interpretation by Aiko Osaki