Interview & Report

Hiroshi Manaka
Photographer
Born in 1974, at Kanagawa Prefecture. Studied graphic design as a student, and studied photography as a part of his education, through which he began to aim to become a photographer. After graduating, worked at a photo studio for a few years, and went on to study under the photographer Kaoru Izima , for 6 years. Becoming independent in 2004, has been active in a wide variety of activities, including advertisements, CD jackets, catalogues, editorials, etc.
− Please tell us, when Mr. Takayuki Moriya asked you to participate in this time's production, how did you grasp the theme of "DREAMY – METAVERSE", and how did you express this theme?
Because it was a shoot amid such situations, I wanted all the more to make it an expression which can be done only during such times.  The story of the movie already existed, so I decided step deep into it, and shoot at the spot with a documentary approach.
− What is your favorite in this time's key visual?
My favorite is this cut used as the main visual.  This shot was photographed through glass, but as I were watching the movie team shoot beyond glass from across the glass, there existed a surreal scene, as if looking at some kind of stage.  The shoot was taken during sunset hours, overflowing with beautiful light, it seemed like something was ending, and at the same time, like the start of something … the way the models stand there as if to confront something looks like a reflection of present times, but at the same time, the beauty of the shot gives it a sense of being in utopia, which I thought was perfect for the "DREAMY METAVERSE" theme.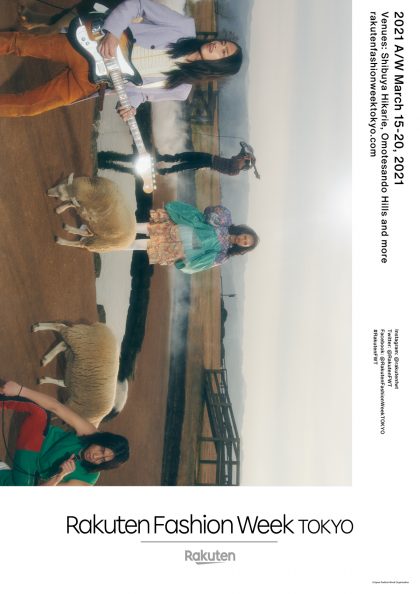 Rakuten Fashion Week TOKYO 2021 A/W Key Visual main
− What is it that you always place importance on in your work?
My job is not one that can be completed alone, by myself.  The opinions and ideas of many people come together in completing one piece.  In working in a team, I think it is important to function surely as demanded, and to have a respect for the people working with me.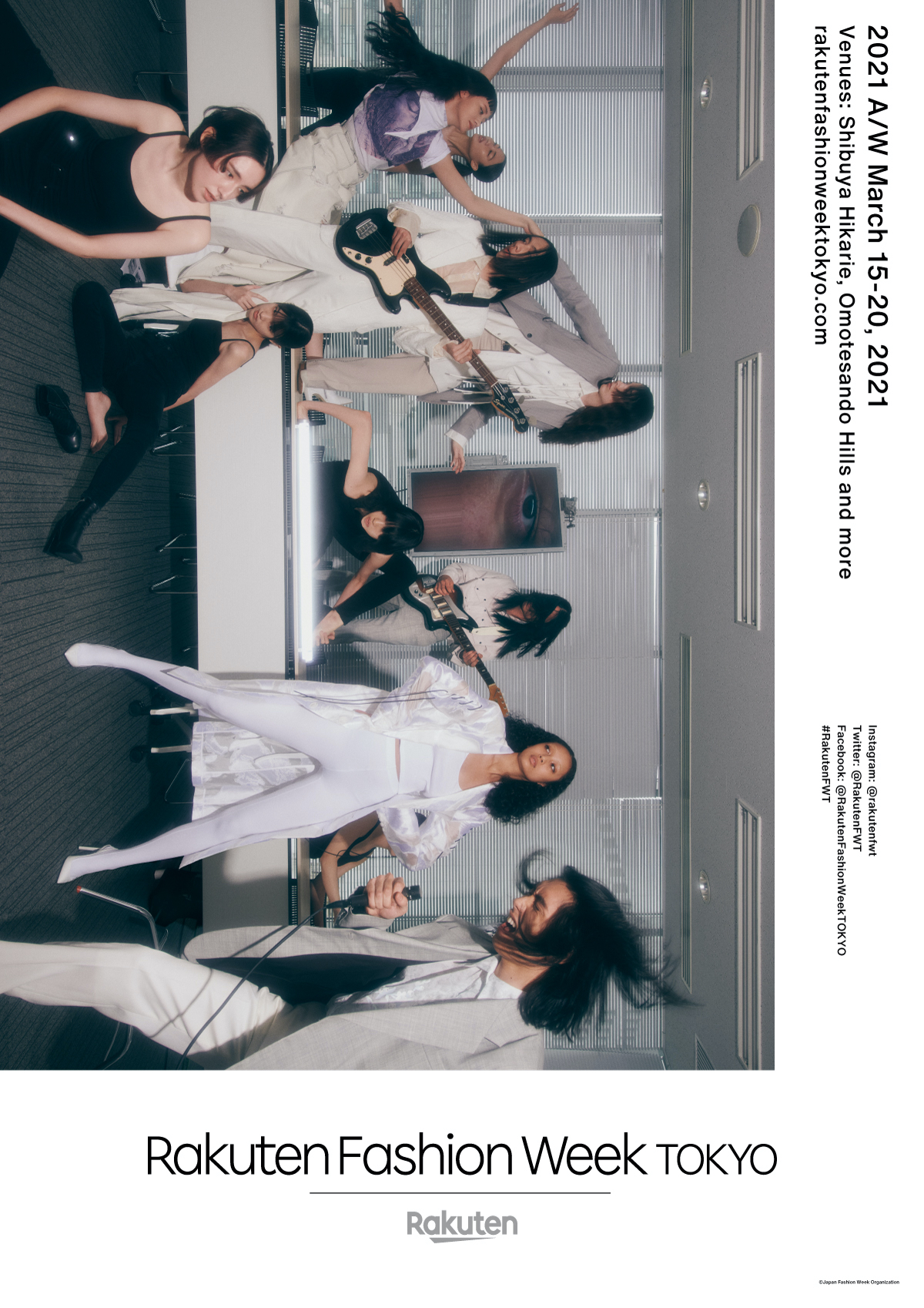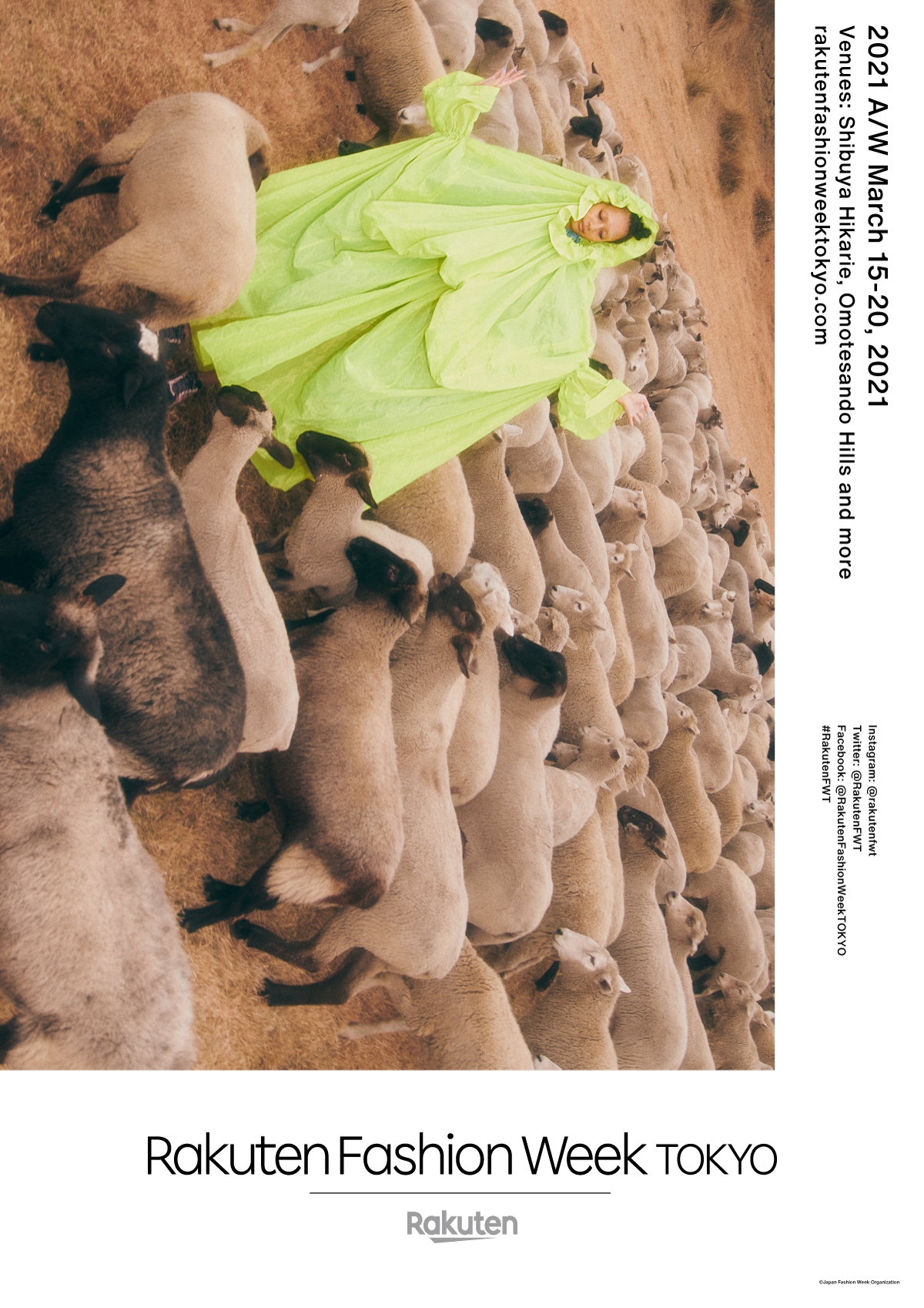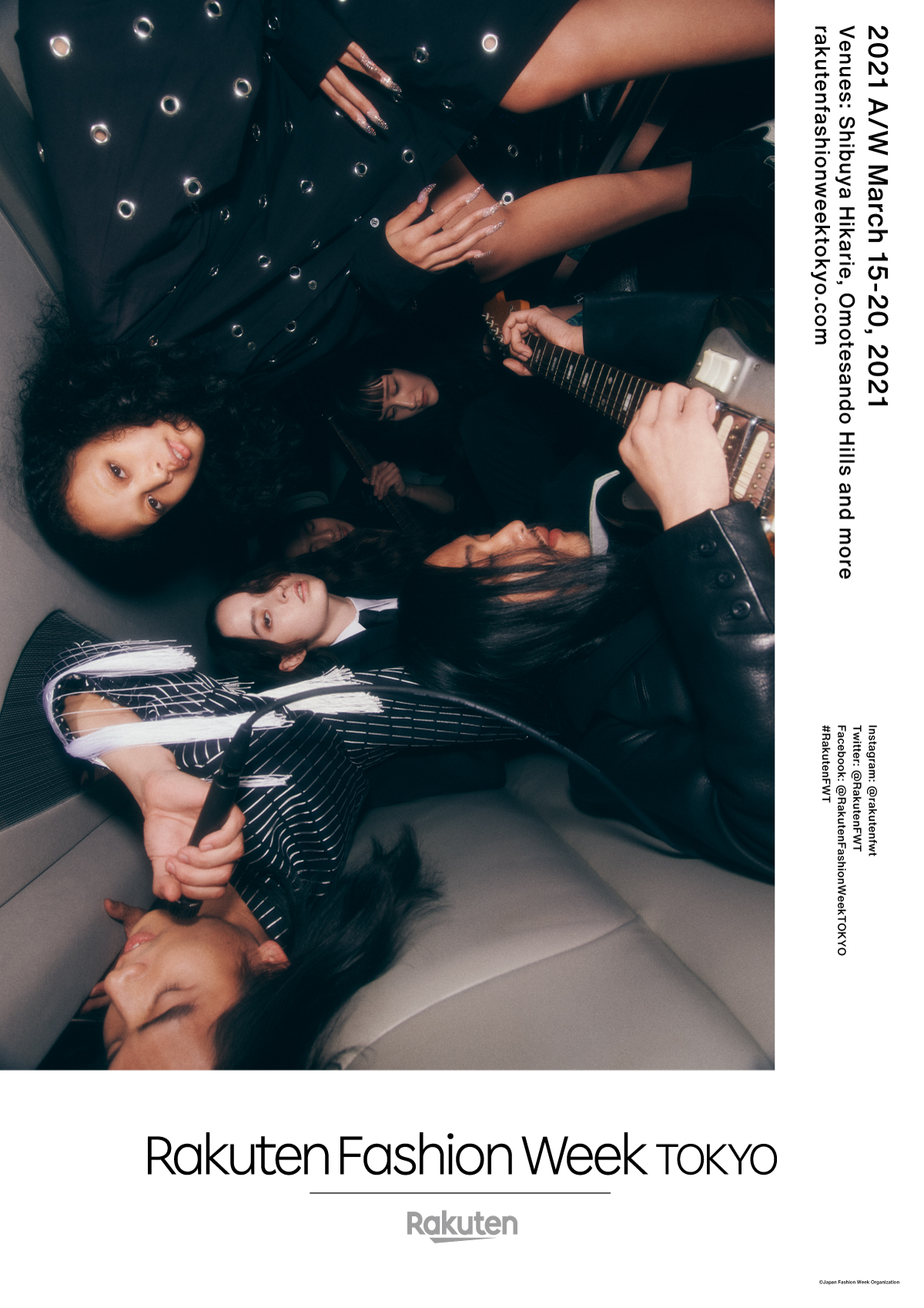 Rakuten Fashion Week TOKYO 2021 A/W Key Visual
− Having been involved in many fashion works, in your view, what do you think the fashion industry and fashion week be like in the near future, and if you have any aspirations towards the fashion industry or fashion week, please tell us.
I'm not fit to speak on fashion, but I think fashion is filled with dreams.  When I was a student, I had the opportunity to see many fascinating fashion photos, and the admiration I felt towards these prompted me to aim to become a photographer.  I hope the fashion industry continues to be a stage which prompts the admiration of young people.
− Is there anything you would like to challenge in the future?
As a personal project, I'm photographing my daughter, and derived from this, I'm photographic motifs of things occurring around me, the town I live in, and I hope one day, I will have an opportunity to announce this to the world.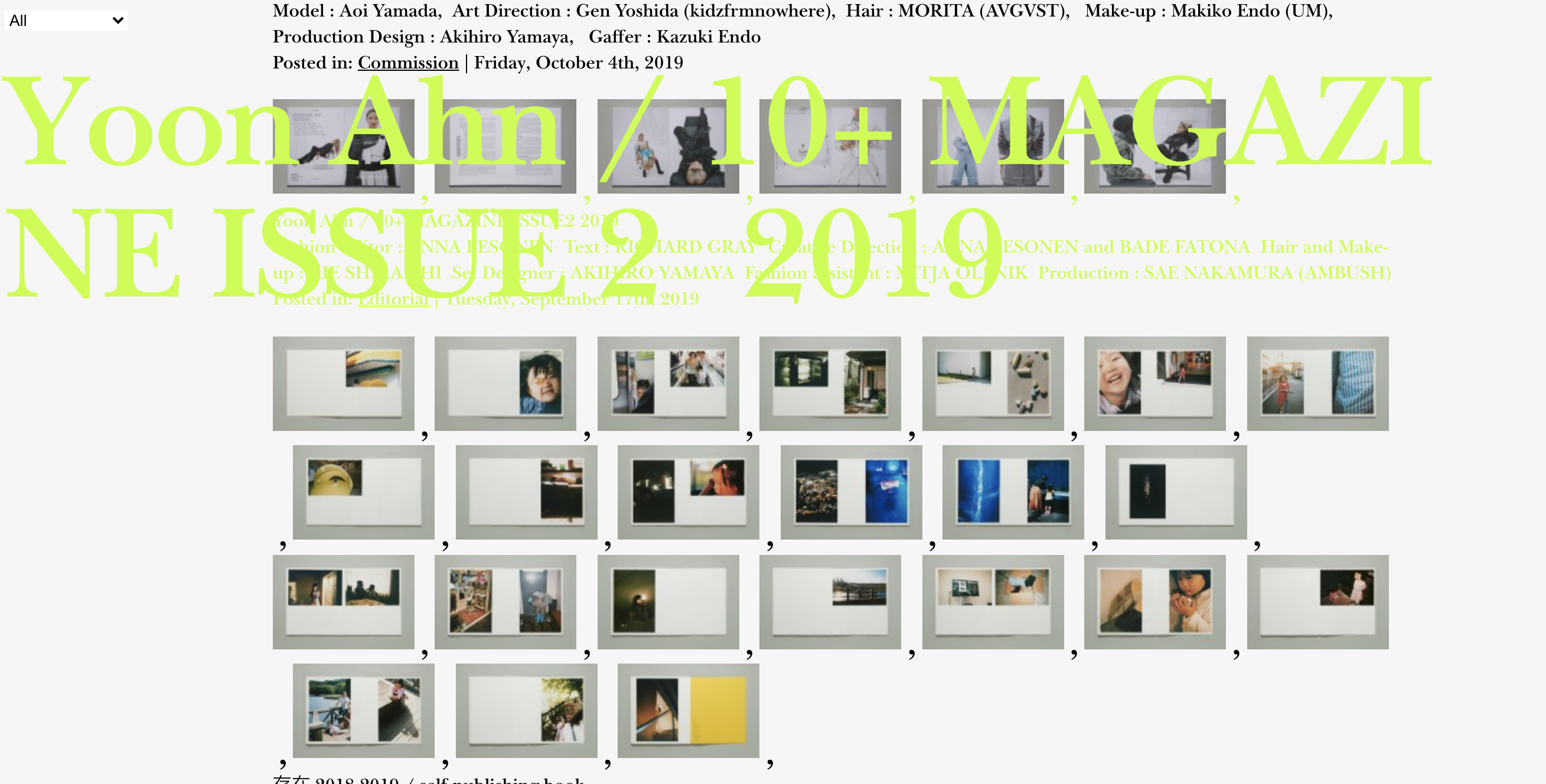 − Please give us a message for the fashion week coming soon.
I realize everyone is making preparations under difficult situations, but I also think, this is an opportunity in which things that can only be created now because of such difficulties can be made, which I am looking forward to seeing.