Pickup
MAR. 01, 2019
2019 A/W season, trend keyword "KODO"
Starting from the 2019 A/W season, the Japan Fashion Week Organization (JFWO) will establish and transmit an original "trend keyword", capturing and expressing the mood of the Tokyo fashion scene.
2019 A/W season, trend keyword
好動 (KODO)
Acting, moving to the emotion of "now, I like this!" Feelings of "like!" continues to move, overcoming all boundaries, boldly, daringly
In establishing the seasonal trend keyword, the following knowledgeable people, having a thorough knowledge of and leading the Tokyo fashion scene, have cooperated. (in order of the Japanese syllabary)
◆"Droptokyo" Editor-in-chief   Mr. Kazuma Iwano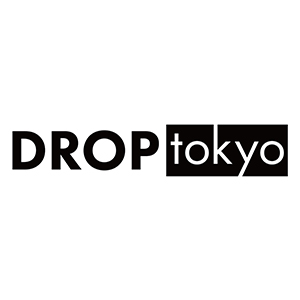 droptokyo.com
[ Comment ]
・Towards 19A/W, trends of particular tastes or items are steadily thinning, becoming all the vaguer.
・The sort of young people whom appear in Droptokyo, follow their sense of "this is what I like now", mixing various styles/genres and brands.  I think this "genre-less" feel will continue to get stronger.
・The number of people blindly following particular tastes advocated by the media or icons are steadily decreasing, while on the other hand, there is an increase in people whom say, "there is no one whom I 'idolize'.  I'm only interested in myself".
[ Profile ]
Born at Kiryu City, Gunma Prefecture, in 1988.  While a student at Bunka Fashion College, got his photo snapped by the just started "Droptokyo", and soon thereafter, joined as a photographer.  Self-taught himself photography.  Worked at an apparel company for a few years from 2011.  Later reinstated in his former position, continuing onto his present position.
◆"STUDIOUS" WOMENS Buyer   Ms. Shoko Sawanoi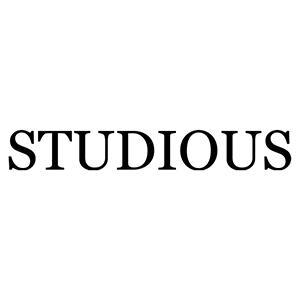 www.tokyobase.co.jp
[ Comment ]
・In 19A/W, I think orientations towards "wear things I like, things which arouse my feeling", will become even stronger.
・Although our customers used to prefer mainly basic things, there is a rise in opportunity to want to try colors, patterns, designs with a gimmick/challenge myself in trying things with a playfulness!
・From seeing influencers in Tokyo also, I feel an orientation towards enjoying mixing tastes while maintaining a sure self, is getting stronger.
[ Profile ]
Born at Kyoto, in 1989, joined a fashion trade company after graduating from Ritsumeikan University.  Involved in the wholesales of overseas import brands to Japanese retail stores.  In 2014, joined STUDIOUS CO., LTD (presently TOKYO BASE CO., LTD.).  Appointed as the women's buyer after experiencing sales and manager.
◆Stylist  Mr. Lambda Takahashi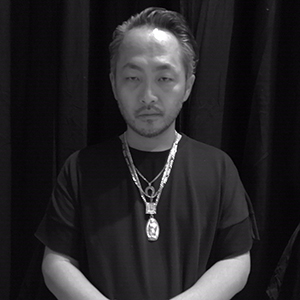 [ Comment ]
・The Tokyo fashion scene is steadily becoming gender-less, "age-less", becoming "borderless" as a whole.
・I work with various Tokyo brands, but I feel a "self-centeredness" of doing what they please, is getting stronger in the brand-side also.
・Instead of "creating things for the next season" according to the conventional fashion industry schedule, I feel that "real time" is being valued.  Looking for things they want "now", is the tension of young fashion fans of Tokyo today.
[ Profile ]
Studied under Mr. Haruhisa Shirayama since 2005 and became independent in 2008.  Started his career as a stylist.  Belongs to Shirayama Office.  His stylings full of originality, is favored both nationally and internationally, undergoing a wide variety of works, including magazines and catalogue, Paris Collection, etc.
◆Itochu fashion system co.,ltd  Ms. Yui Nakamura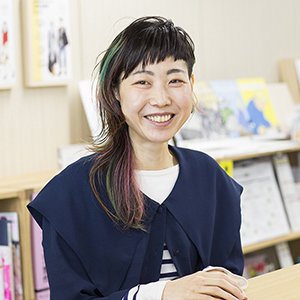 www.ifs.co.jp
[ Comment ]
・Through both street surveys and consumer surveys, I feel the orientation towards "mixing things one likes, beyond genre" will get even stronger towards 19A/W.
・This differs from the attitude of "insist upon one's 'principle' through certain tastes/genres in fashion" which Japanese consumers used to have at one time.  I think the stance of more instinctively incorporating and enjoying things to which they feel "I like this, now!", without being tied down to anything, will be the keyword for 19A/W.
[ Profile ]
Joined itochu fashion system co., ltd. in 2008.  Enrolled at Hitotsubashi University, Graduate School of Social Sciences Doctoral Program since 2014.  Involved in the development/transmission of consumer knowledge, including operations of the membership-only marketing organization "FA CLUB (Fashion Aspect Club)", planning/editing of the marketing report magazine, "FA TREND MAGAZINE", planning/operation of the talk event, "ifs fashion insight", etc.