Interview & Report

iri (Artist)
AmazonFWT 2019 S/S Official Music Ambassador
Artist
Residing at Zushi City, Kanagawa Pref. Self-taught herself to play the guitar using her mother's old acoustic guitar at home, started live activities at the old established JAZZ BAR where she worked part-time, and in 2014, won the Grand Prize in "JAM", an audition sponsored by the magazine "NYLON JAPAN" and "Sony Music". With her HIP HOP-like lyrics, soulful and reverberating singing voice, she offers genre-less music. In October 2016, debuted from Victor Entertainment, Colourful Records, with the album, "Groove it", which achieved top 10 in iTunes Store and 1st place in the HIP HOP/Rap chart. In March 2017, released the single, "Watashi", which was used as the campaign song for Nike Women "Shine for me" campaign. In November of that same year, released the EP, "life ep", which again achieved 1st place in the iTunes Store HIP HOP/Rap chart. Having performed as the opening act for Donavon Frankenreiter and Corinne Bailey Rae, and performed at parties of brands such as Chloe and VALENTINO, she is an up-and-coming female artist, gathering attention from various fields.
"FUZZNATION", held this October in Amazon Fashion Week TOKYO special program, as a live (music & video) x fashion event. Held at the live space "Shibuya WWW" on the 1st and 2nd days of AmazonFWT 2019S/S, many guests with high fashion sensitivity gathered on both days and enjoyed the "collaboration of music and fashion". We've interviewed Ms. iri, whom, as this season's AmazonFWT Official Music Ambassador, made the Ambassador performance on the 1st day of FUZZNATION and open live a great success, her impression of FUZZNATION and AmazonFWT, her own preferences in fashion, etc.
About AmazonFWT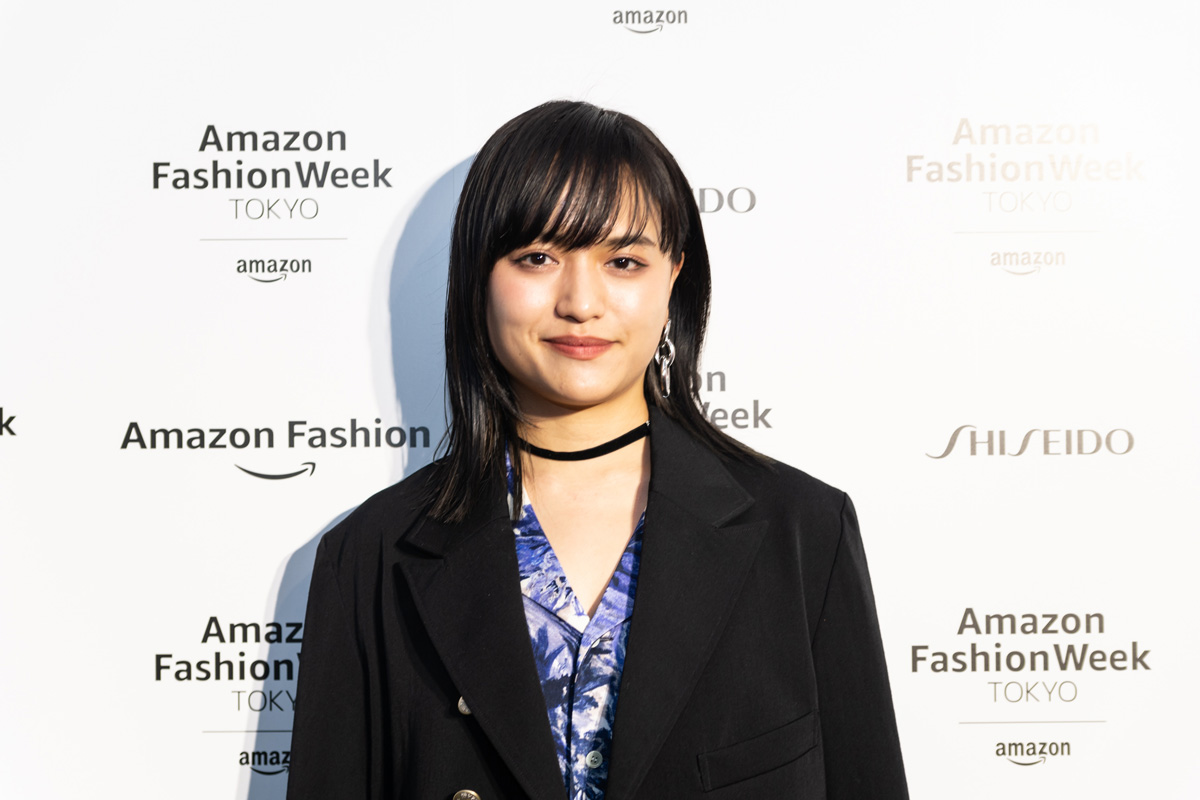 First, please tell us how you feel about being appointed as the Official Music Ambassador, whose responsible for transmitting what AmazonFWT 2019 S/S is about, through live events.
I was simply happy. I was excited about how the event would be with my music collaborating with fashion, and "FLAGSTUFF", the brand I chose as my stage costume, was a very attractive brand.
What is your image of AmazonFWT? And how was it, having participated in it?
I knew of the fashion week in Tokyo from before, but had no idea how the shows were held, and the only impression I had were of shows I had seen on TV. Having participated in it, I now know that the contents of each shows differs depending upon the brand and was surprised at the passion and excitement of the guests, there to see the designers and shows.
You've seen the "BED j.w. FORD & CHRISTIAN DADA (Amazon Fashion "AT TOKYO")" show and the "Ksenia Schnaider" show. Please tell us your impression.
Both were very impressive, but the BED j.w. FORD & CHRISTIAN DADA show was held at a parking lot in Dogenzaka as their venue, and their mixture of club, street, and industrial styles was very stimulating. The mode look of the 2 brands, matched the cold, inorganic concrete space, well.
About FUZZNATION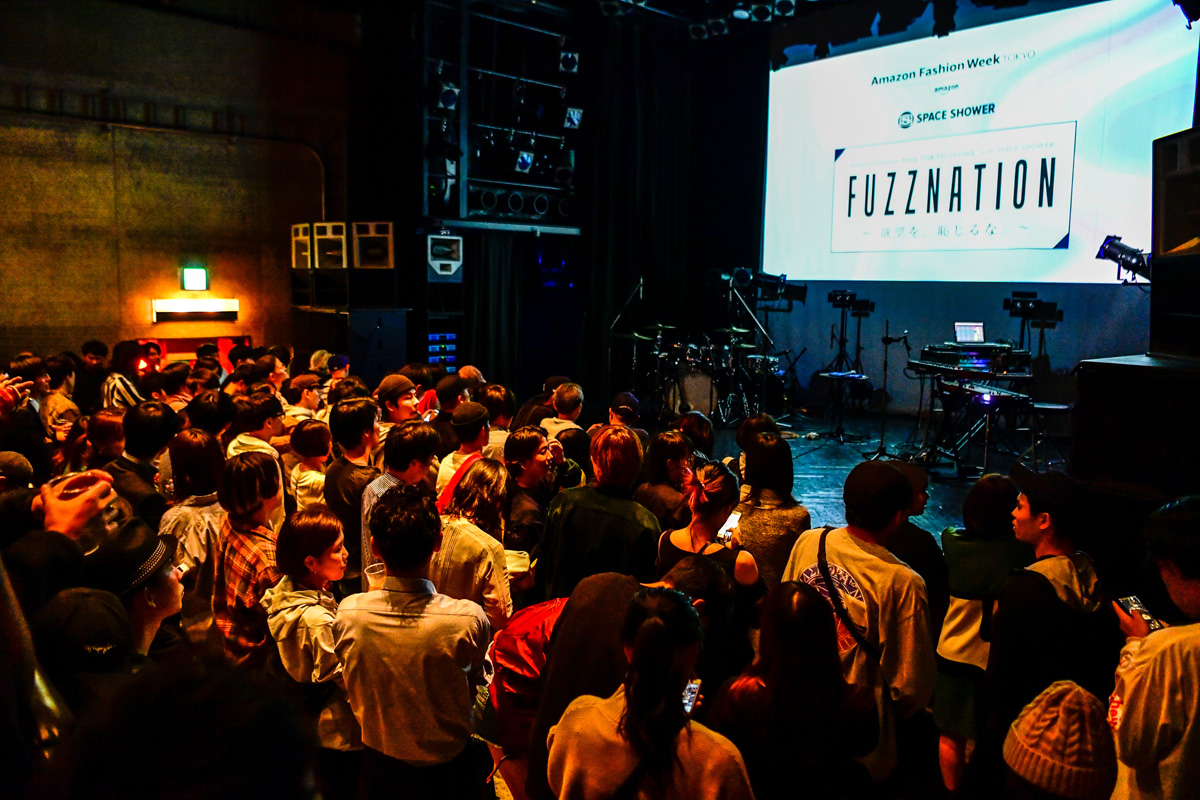 Please tell us how you felt when it was decided that you would be performing in "FUZZNATION", the collaboration event between SPACE SHOWER & Amazon Fashion Week TOKYO.
As I said earlier, I was simply happy, and was excited about what kind of event this collaboration between music and fashion would turn out to be.
How was the live performance you did on October 15th? Were there any differences with the regular lives you do?
My mindset was the same with my regular lives, but because I did my performance after the guests saw the video made by Director Maruyama, I think they were able to feel my world view better.
How did you feel when you saw the completed version of Director Maruyama's video?
The coloring of the street-lights reflected in Director Maruyama's videos are always so superb, and this time also, the neon and lights of the town of Shibuya had been expressed beautifully. I think it was a perfect match with the vivid colors of FLAGSTUFF clothing.
How do feel about attempts in "fashion x music", and/or transmitting about fashion week through live performance, like this time? How was the reaction of your fans?
For me, both fashion and music are the same in the sense that I like both and cannot compromise in either, so I think fashion and music is something which cannot be cut apart in the future too.
About fashion
Your debut was through winning the grand prize of "JAM", an audition held by "NYLON JAPAN" and Sony Music, but did you originally have an interest in fashion?
My debut was from winning the grand prize in a project by NYLON, but it wasn't a fashion prize so … but I've always liked fashion. But I don't have a favorite brand which I particularly wear all the time.
For your stage costume, how do you communicate with your stylist to decide? Also, what points do you keep in mind when choosing?
Recently, I mainly have Ms. Yoko Irie do my styling, and I basically entrust her to make the selection, but I keep in mind to try to make it a coordination which has a femininity to it, even within a sense of genre of my music or in a street look.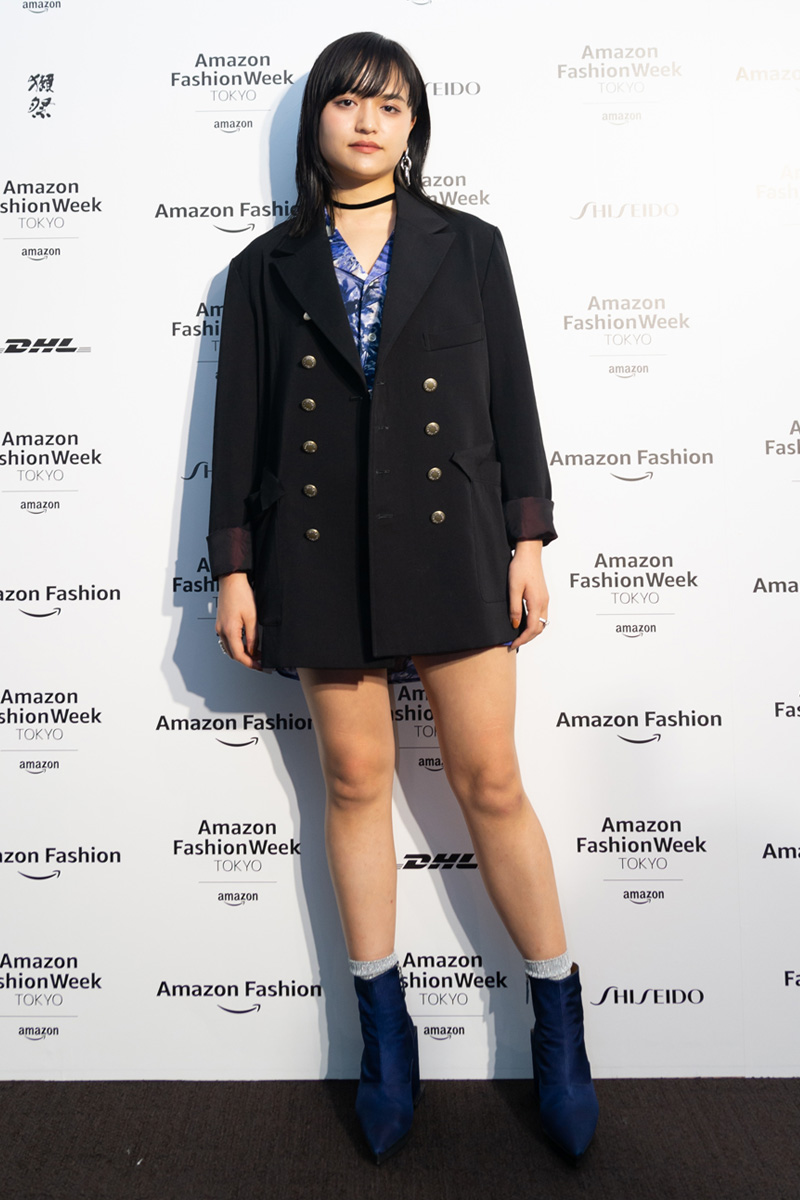 What is the style or taste of your private wardrobe? On what points do you place value?
Usually I like simple things, but I'm careful of the silhouette.
Is there any one or any thing which has influenced you in fashion?
I haven't been influenced by any one in particular, but as I mentioned earlier, I'm conscious of keeping a sense of genre of my music and a sense of street.
Please tell us your favorite brand, or name of the brand you wear often.
Before, I used to wear American Apparel a lot, but recently, I wear a lot of Levi's denims and jackets, too. I my lives, I tend to wear a Supreme T-shirt with a skirt a lot.
How do you shop for fashion?
I browse through town and the internet, and when I find something I like, I buy, without being particular about brands.
We heard you have experience studying abroad at N.Y., so what is the difference in fashion in N.Y. and Tokyo?
I think N.Y. and Tokyo are very similar, but I think people are enjoying fashion more freely in N.Y.
What is your image of Japanese brands? What is the attraction?
As is in music, I feel I can understand better the face of the designers or their feelings, because they are the same Japanese as I. I also think, the attraction is colors and/or designs only Japanese can express.
About Tokyo
You're from Zushi City, but what kind of city do you think Tokyo is?
I'm presently residing in Zushi, but I think Tokyo is a city where new information constantly supersedes, one after another.
Please tell us your favorite spot in Tokyo.
Cosmo Planetarium Shibuya.
Please tell us your favorite way of having fun in Tokyo.
It's not in the middle of town, but I enjoy and recommend spending slow, quality time with friends at places where there is a lot of nature, such as Yoyogi Park or Setagaya Park.
The future
Is there anything you would like to challenge on a mid to long term basis?
I'd like to do a lot of overseas lives!
INFORMATION
In early December, will be holding a self-produced event, "Night Dream", in Tokyo, Nagoya, and Osaka!
Tickets are already SOLD OUT at all venues!
For information on other live performances, please check out her official HP.
www.iriofficial.com