Interview & Report

Keiichiro Oshima / Creative Director, Art Director
Amazon Fashion Week TOKYO 2019 S/S & 2019 A/W Key Visual Creator
Keiichiro Oshima Born in Tokyo. Graduated from Tokyo University of the Arts, Department of Design. After working in several design offices, and entering the SUN-AD Company Limited, he then took part in the establishing of Uchu Country (Space Country) Limited. He has been an active freelance designer from 2006 and has participated in the core of visual direction for commercial complexes such as "LUMINE" and "Shibuya Hikarie". He has also worked on the CD jacket design for Akiko Yano, the logotype and editorial design for the fashion magazine "SO-EN". Using photographs as the center for his graphic designs, he specializes in humorous visual expressions. His professional career as an art director/graphic designer is wide ranging and includes advertisement, fashion, music, and commercial art.

The key visual of the Amazon Fashion Week TOKYO 2019 A/W, with the catchphrase "I, TOO, AM A CULTURE", is expressing the importance of respecting your own values without getting swayed by reactions or opinions of others. Keiichiro Oshima, the Creative Director and Art Director of the visual for two consecutive seasons, is an up-and-coming creator who plays an active role in various fields such as fashion, music, art, advertisements etc. and is very good at making unique visual expressions using photography. We've asked his thoughts on the last two seasons' key visuals, his past career, the best part of working on design and fashion, and so on.
First, please tell us about the theme of the Amazon Fashion Week TOKYO 2019 A/W's key visual.
I was given several keywords beforehand by the event organizer, about this coming season's overall direction. I then interpreted those keywords to express the visual and catchphrase. I wanted to express the positive side of devoting yourself to what you like, and saying yes to your own judgment, so I decided to use some kind of planetary object as an expression of "World is rotating around you". I had known Mr. Tetsuya Nakamura the contemporary artist for some time, so I asked him to create the design of spherical object. The completed object in the visual is our expression of futuristic clothing; everything you want to do, from eating to traveling, can complete inside the sphere.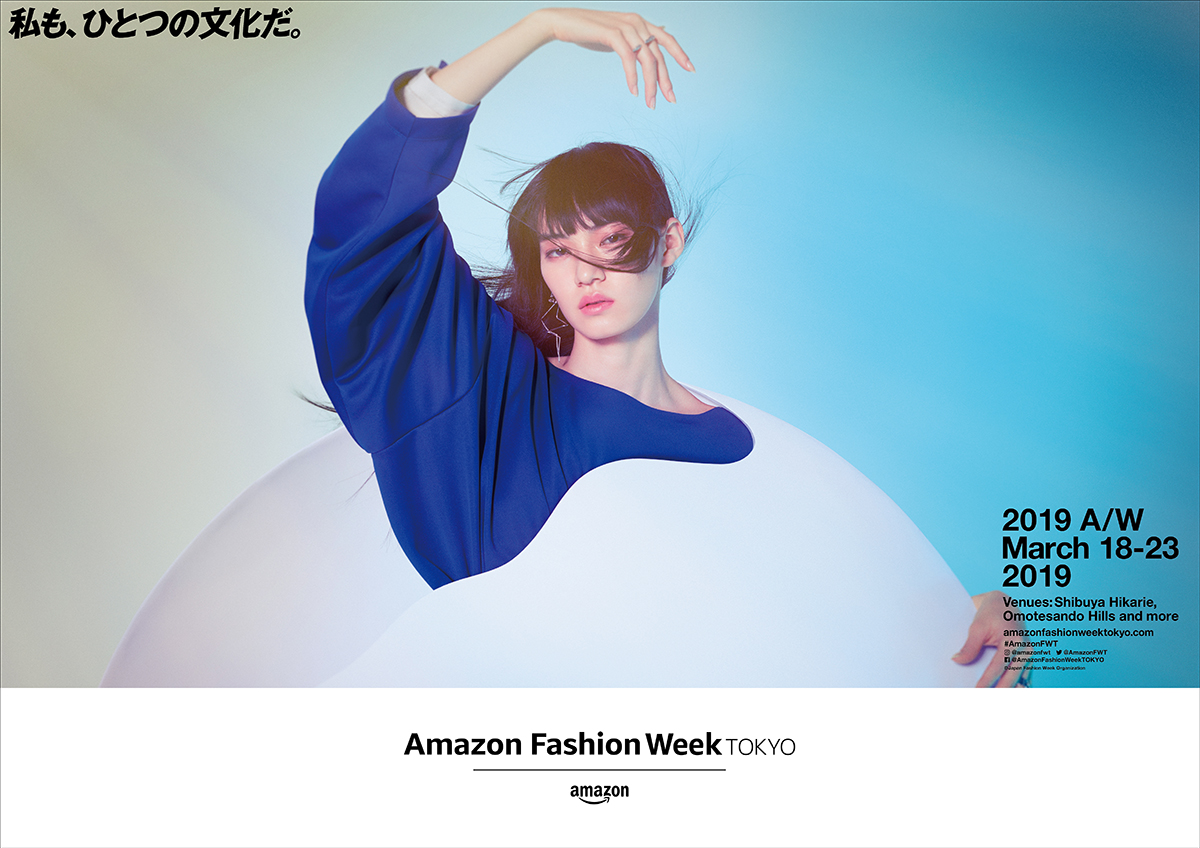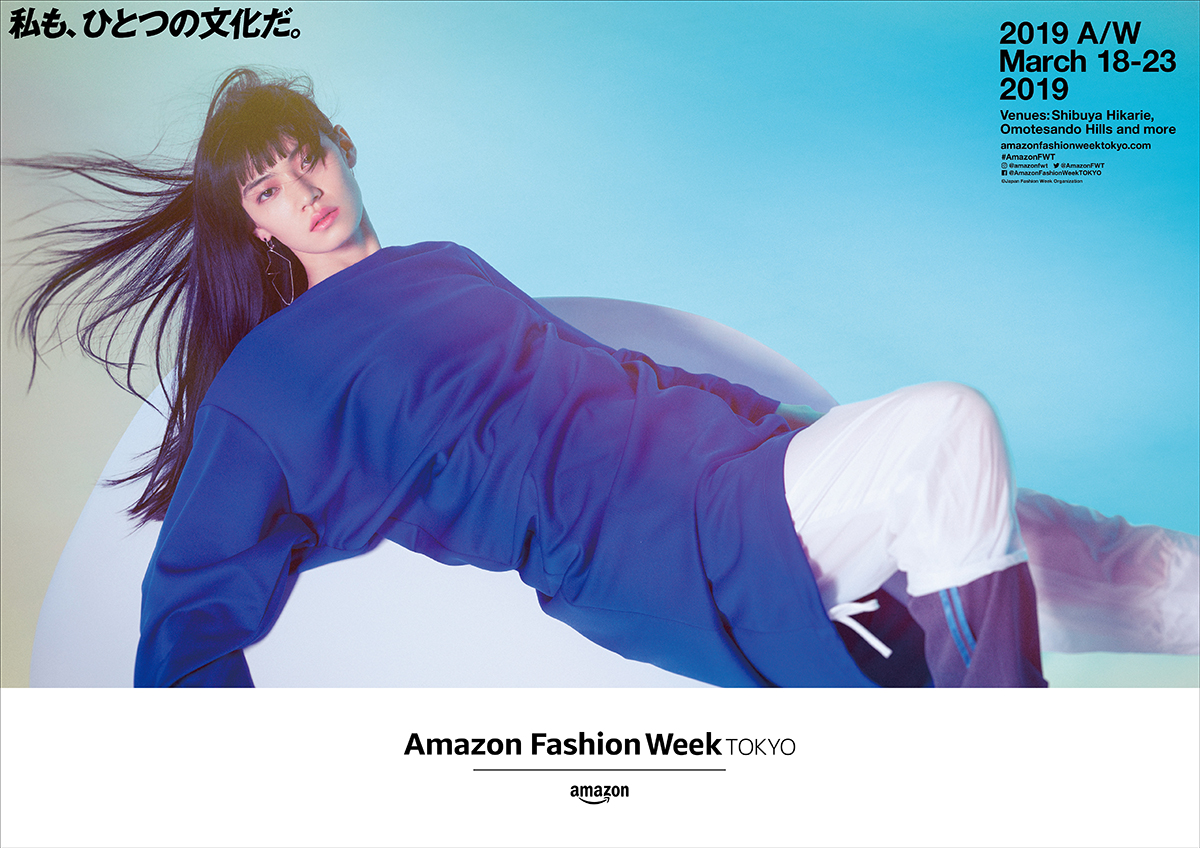 Amazon Fashion Week TOKYO 2019 A/W Key visual (other cuts)
What are points that you feel particularly proud of in this season's key visual?
Last season's key visual was filled with various elements. This time, on the contrary, I tried to make the visual as minimal as possible so it can look somewhat effortless and the message can be understood simply. Just like previous season I've tried to maintain coherence between the visual and catchphrase. Thanks to the great work of Ms. Aya Iwasaki's copywriting, I feel that the message has become even more straightforward and strong.
How did the casting of shooting staff go?
Shooting crews were pretty much the same as previous season. As for Mr. Kazunali Tajima the Photographer, I had been particularly impressed by his very careful work when we worked together before; he not only shot pictures but also gave me various suggestions. So I asked him this time as well, expecting him to shoot photos beyond my imagination. As for movie shooting, I asked Mr. Takeshi Nakamura because he is really good at making graphical expressions. I once worked with him before for a fashion-building project (NOTE: fashion buildings: buildings in Japan which are devoted to fashion-related shops). Both Mr. Tajima and Mr. Nakamura are my great mentors, and I am thankful for the fact that they gave me really beneficial suggestions this time; I was able to adopt those advice in completing this season's key visual. As for the Stylist, I asked Ms. Kumiko Iijima this time too. I have worked with her several times and she is a person with excellent judgment, as well as a talented costume designer, so I asked her again with various expectations.
Did you feel something special about creating the key visual for the fashion week?
I have had many opportunities to work on fashion-related projects before. Shooting for fashion magazines is usually easy-going; depending on the site atmosphere, things keep changing in a pleasant way. Fashion week, on contrary, is such a symbolic, the official fashion event in Japan, so I gave all I could to make the message as strong as possible. Compared to my other fashion-related projects of the past, I firmed up many of the ideas before shooting. I made judgments based on my intent to create something not just stylish or interesting but create a visual that can convey a strong message in a long run.
The movie is also playing a big role in transmitting the message, isn't it?
Yes. For this season's movie, I asked Mr. Takeshi Nakamura to visualize the scene where various items are drawn in by the lure of the Model MIKI EHARA's attracting force and in orbit around her. Thanks to the movie, the meanings of the still picture and catchphrase have become more clear; the movie has added depth to the overall message.
Did you think about expressing the characteristics of the event venue, city of Tokyo, as part of the visual creation?
Not quite. I was born and raised here in Tokyo, so for me, Tokyo is not a special but an ordinary place. I've just expressed the Tokyo of today, without really considering how Tokyo or Japan is viewed from abroad. That said, I did feel that there is something we as Japanese can only express. I often choose to work with non-Japanese models for fashion-related projects, but this time, I asked Ms. Ehara to express "I, TOO, AM A CULTURE" message for me. I had a chance to chat with her about many topics at the shooting location. I'm sure the perception would have been very different if I had chosen a non-Japanese model for this project. Perhaps as different as when you listen to a song in Japanese and listen to the same song in English.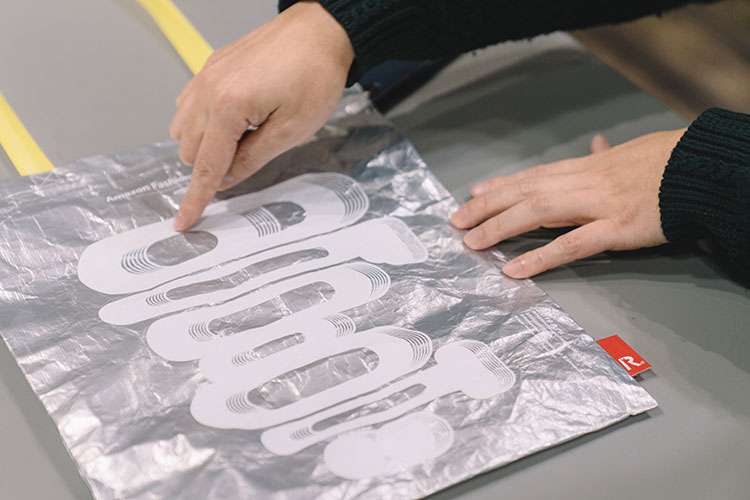 How do you feel looking back your works with the fashion week for the past two seasons?
I am once again thankful for the fact that I was given such an unrestricted creation opportunities. For the past two seasons I dedicated myself to focus on the purpose of transmitting the message and tried to do so in the most effective ways. I am sure there are many other approaches, and I would love to pursue those in another setting in the future.
You have done quite a lot of fashion projects so far. Were you originally interested in fashion?
The high school I went to did not have a school uniform, so this might have a reference to it but there were many smart dressers around me when I was young. They made me interested in fashion and I came to enjoy going to clothing shops. Up until high school I had spent almost all of my time to play soccer, but I gradually became interested in fashion-related occupations. So I took an entrance exam of the Bunka Fashion College in Tokyo and I gained admission to the school. I ended up not going to Bunka though, because I decided to study one extra year to study design at Tokyo University of the Arts. To be honest I didn't have much knowledge about design back then. When I quit playing soccer at high school, I was thinking about things like in which fields outside of soccer Japanese people would be able to compete in the world market and what I should be doing with my career in order to make an impact. I was good at drawing when I was young, so I had a vague sense that maybe the design industry would work for me.
You are working in a wide range of fields now, such as advertisement, fashion, music and so on. What do you think is the most attractive part of being a designer?
I enjoy the process of converting the ideas in my head into tangible forms such as printed materials and seeing those spread to the world. I once worked with Ms. Nagi Noda the Art Director, and it was my first time seeing her photography-based exquisite expressions. Before working with her, I was thinking that cool ads and beautiful graphic designs can only be made out of really delicate sensitivity, which I believed I didn't have that time. Ms. Noda's approach was a hope to me because it opened a new horizon. Of course, it is not so easy to mimic explosive expressions like Ms. Noda would do, but generally speaking, communication based on photography can reach to many people and generate quite a lot of feedback.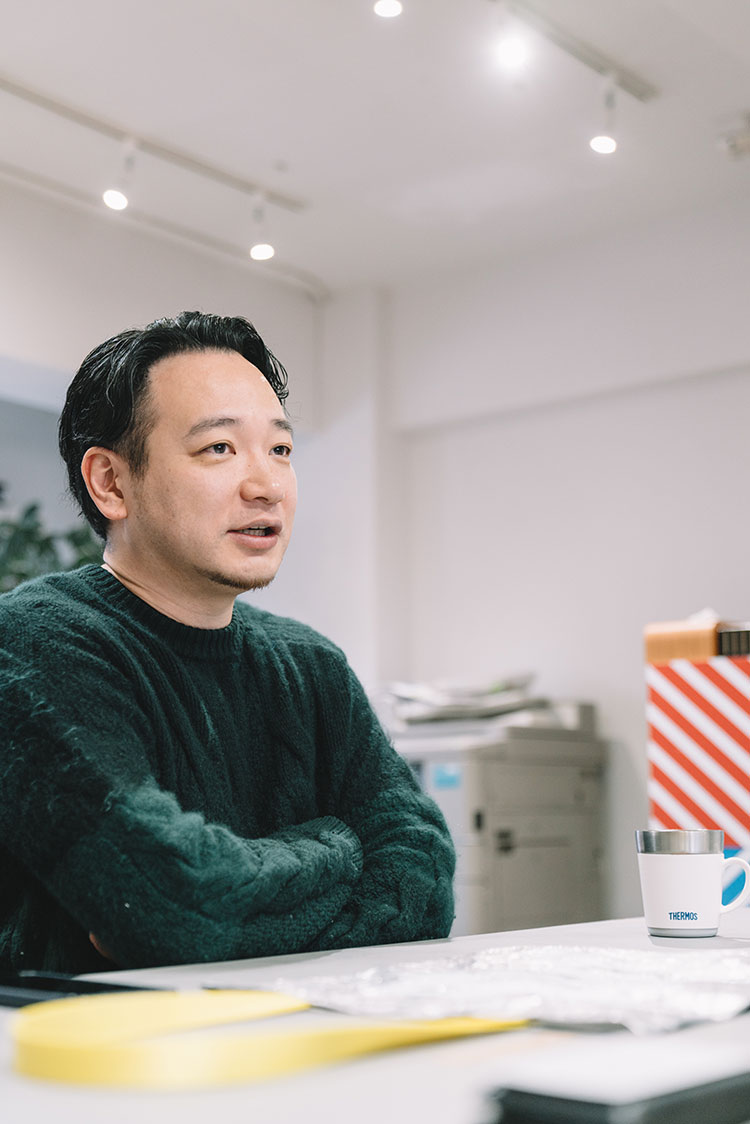 Is there anything enjoyable in particular, about working on fashion-related projects?
I feel that when I take on fashion-related projects, I can naturally create something I love to make. Most designers, in general, are fond of creating something stylish, but I on the contrary feel a bit shy about pursuing stylishness. So I often put in some edgy elements or include something fun or even something scary in my design as a way of hiding my shy emotion. It seems that those somewhat soft expressions of mine can go quite well with fashion projects. I'm one of those people who sympathize with low-profile characters in comic books, instead of clever and nicey-nicey main character. In short, I'm not a straightforward type of person (laugh), but thanks to such personality I am able to create something original, "beautiful but scary", "stylish but looking out of the norm" etc. But having such work attitude I find it quite hard to get to the top in the industry. I'm always sort of struggling while moving forward (laugh).
Interview by Yuki Harada
Photography by Yohey Goto
Translation by Hiroyuki Takagi