Pickup
MAR. 18, 2020
RakutenFWT 2020 A/W Special feature, Q&A | Janelle Okwodu (VOGUE.COM)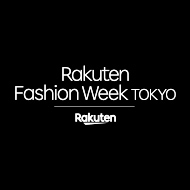 Janelle Okwodu
VOGUE.COM Senior Fashion News Writer
Please send us a supportive message to those brands which were scheduled to participate in Rakuten Fashion Week TOKYO(RakutenFWT) 2020 A/W.
I have no doubt that the designers of Tokyo Fashion Week and its staff will come back even stronger next season. While the cancellation was a necessary measure, it does nothing to diminish the talent, enthusiasm, and creativity of the week's participants. The designers put their heart and soul into these collections and that is what makes the event dynamic and compelling year after year.
I'm interested in seeing what everyone has to offer, but I always enjoy Children of the Discordance and BODYSONG., was keen to see what they would come up with for fall!
In your opinion, what is the originality, uniqueness of Japanese brands/fashion, and/or what is it that makes Japanese brands/fashion interesting?
The attention to detail, care, and craftsmanship that you find in Japan is unmatched. The designs are fearless but they're also thoughtful and considered in a manner that isn't duplicated elsewhere.
What is the most important topic in fashion, between the 2000's ~ 2010's?
Fashion's relationship to the environment is something that touches everyone. In the last decade the conversation has moved into the mainstream and brands have begun to understand the importance of these issues and the impact they have within the industry and beyond.
How do you think the fashion industry will become in the 2020's?
I think fashion is going to have to become less disposable. Who wants to have something that is only useful or on trend for a moment? People are increasingly looking to buy vintage, shop locally, and consume less. Anything new will have to be of the highest quality and align with the customer's principles in addition to their style.
Is there anything you hope for or expect in future RakutenFWT?
Continued excellence!
Please tell us your favorite or 'must go' suggestive spots in Tokyo.
The last time I was in Tokyo, I was encouraged by the wonderful, Jessica Michault to visit Biotop and it did not disappoint. What a beautiful space and thoughtfully curated selection—the treehouse didn't hurt either!