Pickup
MAR. 18, 2020
RakutenFWT 2020 A/W Special feature, Q&A | Nick Wooster (WOOSTER CONSULTING)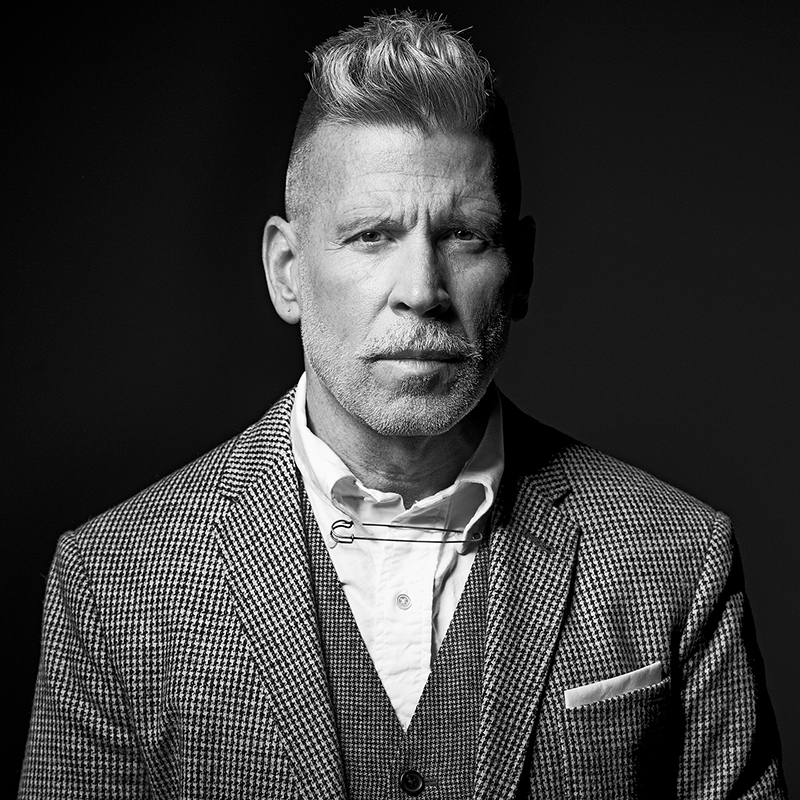 Nick Wooster
WOOSTER CONSULTING Founder / Creative Director
TOKYO FASHION AWARD jury

Please send us a supportive message to those brands which were scheduled to participate in Rakuten Fashion Week TOKYO(RakutenFWT) 2020 A/W.
It is with great pride and good will that I say CONGRATULATIONS and best of luck for a beautiful and successful fall winter 2020 season to everyone in Japan.  I understand how difficult the situation is for everyone, and for all young brands early in their journey, please stay strong.  This too shall pass.
I am very sorry to be missing the entire schedule of brands and designers, but I am particularly sorry to miss:  Children of the Discordance, HYKE, meanswhile, MISTERGENTLEMAN and TAAKK.
In your opinion, what is the originality, uniqueness of Japanese brands/fashion, and/or what is it that makes Japanese brands/fashion interesting?
I am drawn to Japan and all Japanese culture because of the importance of knowledge and history.  The culture of Japan is so obsessed with details and this obsession translates to experiences that you cannot find anywhere else on the planet.  That's why I love coming here.  There is always so much to learn and do in Japan.  Japanese brands are like none other in the world.
What is the most important topic in fashion, between the 2000's ~ 2010's?
I believe in the 2000″s and early 2010's, the main topic in menswear was heritage and everything classic.  The pendulum swung the opposite direction, with the dominance of streetwear and sneaker culture taking the driver's seat.  Both are valid and interesting; the standout idea of the last decade was about the extremes between these two cultures.
How do you think the fashion industry will become in the 2020's?
I think the 2020's will be about these two lanes of fashion:  classic/heritage/iconic and streetwear running on parallel tracks.  There already is a mood in the air, the pendulum is swinging back in the opposite direction.  Tailoring will become more important.
Is there anything you hope for or expect in future RakutenFWT?
I hope to see more international brands participate in Rakuten FWT.  I also hope to see the newest generation of Japanese talent step into the spotlight.  This is the unique opportunity for Rakuten FWT.
Please tell us your favorite or 'must go' suggestive spots in Tokyo.
I can't wait to see teamLab.
Shopping:Dover Street Market Ginza / Comme des Garcons Aoyama / Arts and Science / Garden / Ware Mu-Kou / Okura / Vendor / Roots to Branches / Biotop / United Arrows / Kapital / The Real McCoys / My favorite meal:Golden Brown