Pickup
MAR. 19, 2020
RakutenFWT 2020 A/W Special feature, Q&A | Yu Masui (Fashion Journalist)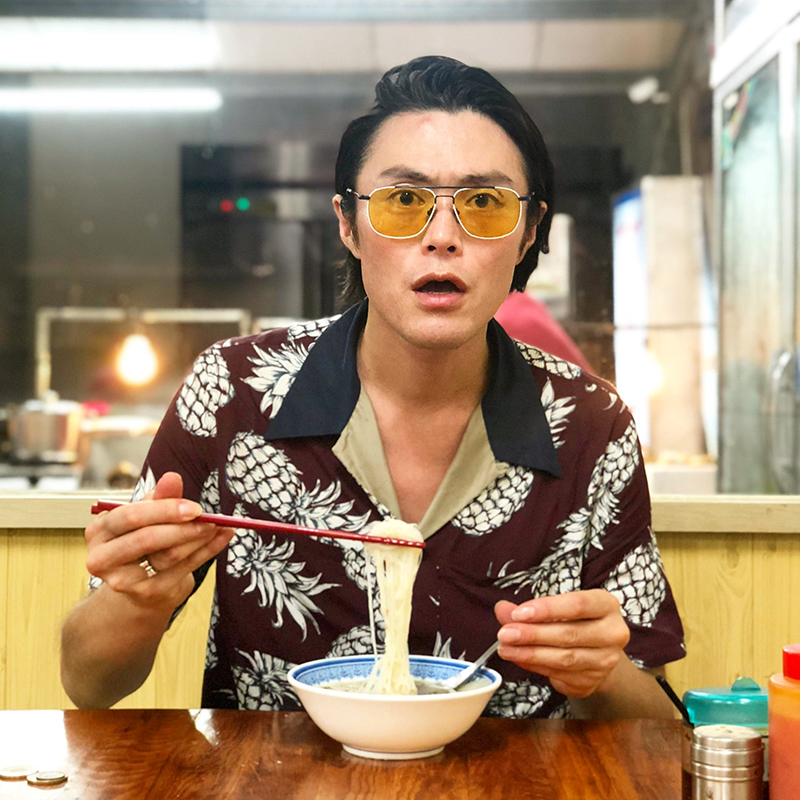 Yu Masui
Fashion Journalist

Please send us a supportive message to those brands which were scheduled to participate in Rakuten Fashion Week TOKYO(RakutenFWT) 2020 A/W.
It is hard time for many designers not only in Japan but also all over the world. This year ,probably it will effect next year too, will be really tough. I am wishing best of luck to everyone in fashion. At the same time, it is a good chance to reconsider current fashion system… sampling, presentation, production, retail… most importantly #sustainability. i believe it's time for JFW, everyone in fashion business (especially big cooperations), also consumers… all of us to support local designers. Please send love & support to them!
I was looking forward to seeing "TOKYO Fashion Awards" designers! Especially Yuki Hashimoto as I happened to meet him @ his Antwerp graduate show. Requal working on sustainability  looked unique @ showroom TOKYO in Paris. Also amazing Keita Maruyama's come back on RakutenFWT runway, my Thai friend Wish, & to be honest my biggest interest was if Neglect Adult Patients can come up with even more noodle on catwalk ideas after yakisoba & somen!!!
In your opinion, what is the originality, uniqueness of Japanese brands/fashion, and/or what is it that makes Japanese brands/fashion interesting?
2 types or designers in Japan…Fancy ones with colours & fun elements. Others are with more of quality & wearability.To be honest bit behind sustainability so they have to work on more.
What is the most important topic in fashion, between the 2000's ~ 2010's?
The biggest impact to us in millennium to 10s was definitely "internet" & "social media"! Myself is called 1st generation of bloggers or influencers. Susie Bubble said "we are digital dinosaur" the other day. From blogs to social media, fashion communication has changed. It also created new culture "street style". Internet transformed fashion retail dramatically. Anyone can experience fashion from home or with devices anytime & anywhere. After 20years on downside started to come out. Many of social media doesn't have information or spirits as much as blog did, also lost creativity & becoming just commercial tools. Fashion, Food, Travel… everything is for just capturing moments for contents & losing their values… current influencer culture is just encouraging more mass consumption. Actually online retailers are opening physical stores & organizing more events to create human touch experiences. It is time to rethink values & communication.
How do you think the fashion industry will become in the 2020's?
It is all about "sustainability" but it has to be real (serious) one. Last decades we got to know this word "sustainable". Many designers started to work on it. Also luxe groups & big corporations but more as PR tools. Some say it was fake or not enough. I believe bigger names actually gave general consumers a chance to know what sustainable was. It did work as "PR" of sustainability so kinda compromised. However it is time for big corporations to change & start to take this seriously. We all know what sustainability is & easy to point out if not enough. Anyway most of new generation of creators are sustainable unconsciously or without saying. It is standard now!
Is there anything you hope for or expect in future RakutenFWT?
Paris, London… actually Copenhagen is the best example. Fashion weeks are starting to shift "sustainable". Tokyo should be a model of sustainable fashion week in Asia!
Please tell us your favorite or 'must go' suggestive spots in Tokyo.
Tsukikageya is still my favourite place. This unique artisan is mixing traditional Japanese cultures from "kabuki" to 80s "yankee" student gangs & pop art touch on her speciality Yukata, originated as summer kimono & lounge wear, & recently launched streetwear. Every pieces have fun elements too.